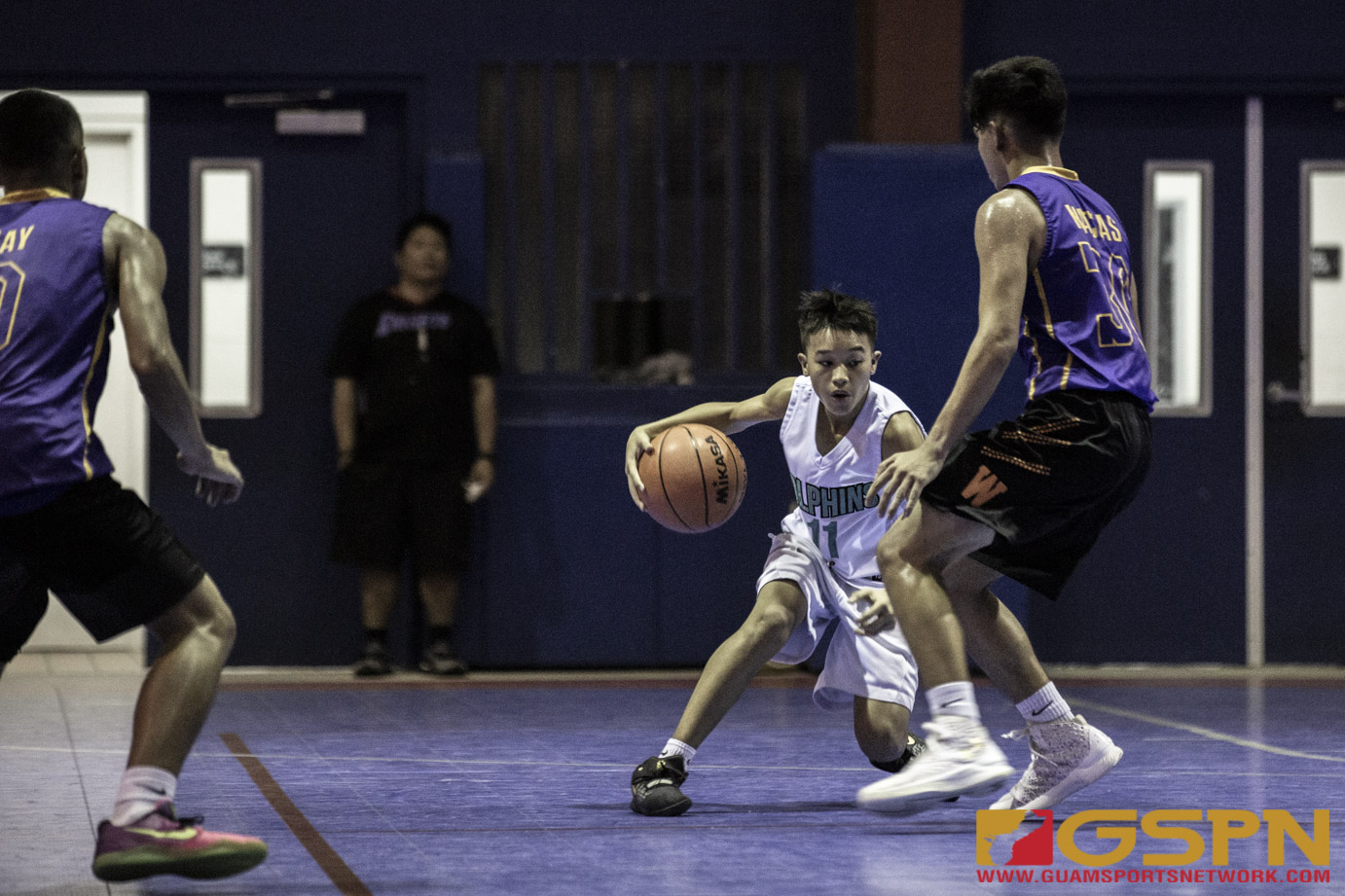 By Robert Balajadia
The Southern Dolphins didn't pick up their first lead against the GW Geckos until the 4th quarter. Behind a string of plays from their guards Elijah 'EJ' Cruz and Brennan Cruz late in the game, the Dolphins completed their comeback to earn their first victory of the season 60-55 in the ISA Boys Basketball League.
The Oceanview Middle School gym has become the home of the Dolphins this season and the Geckos came to town Thursday for their first game in the ISA.
Coming off a 38-point performance on Saturday, EJ Cruz garnered some extra attention from the Gecko defense all night resulting in a modest 17-point night compared to his season opener. Cruz would be shadowed the length of the court with GW preparing a trap at mid-court, doing everything to get the ball out of Cruz's hands.
"It wasn't really frustrating, I just knew that I had to use my teammates more. If I can get my teammates involved then I can get mine whenever I want, so as long as I get them going I can get mine," said Cruz on facing the Gecko's pressure defense.
Cruz did dish six total assists while leading the charge in the 4th quarter comeback. The Dolphins would outscore the Geckos 23-12 in the final period to steal the game.
"It starts with our mindset. We were down and we knew that we had to comeback with more energy and intensity and we just pulled it together… My coach expects me to push it quickly in the 4th and I told him I got him, I'm a man of my word," added Cruz.
Dolphins mount the comeback
Kept in check for most of the night, Cruz would spark a big run for Southern with a deep three-point bomb from the left wing to get within 43-41. Teammate Sean Tedtaotao would give the Dolphins their first lead just moments later hitting a three from the top of the key, putting Southern ahead 46-45.
GW would get a pair of buckets from forward Brendyn Cruz to retake the lead, but a put-back score from Dolphin Kyler Aflleja had the Dolphins up 53-51 in the final two minutes. Cruz would then take a steal down the length of the court to go up 56-51 to force a GW timeout.
Gecko Ron Shimizu converted on a baseline jumper to get within 56-53 with a little over a minute left to play.
Southern would then get a pair of plays from Brennan with his first coming from the free throw line after getting fouled on his basket attack. Cruz would convert both freebies to extend the lead 58-53, but he would then grab a steal on the inbound pass and dished it to a wide-open EJ under the basket for a 60-53 lead with 20 seconds left.
"It boosts our confidence," said EJ on getting the seasons first win. "We're still learning everyday and hopefully we can keep it together."
Brendyn Cruz and Dylan Trusso each had 12 points for GW in the loss.
PHOTO GALLERY BROUGHT TO YOU BY:

2022 GSPN I MÅS METGOT COMPETITION
2022 GSPN I MÅS METGOT COMPETITION
2022 GSPN I MÅS METGOT COMPETITION
2022 GSPN I MÅS METGOT COMPETITION
2022 GSPN I MÅS METGOT COMPETITION
2022 GSPN I MÅS METGOT COMPETITION
COMING SOON …
GNYFF Championship Saturday
2nd Annual Greg D. Perez Fishing Tournament on Saturday
GML Playoffs
1st Quarter Sports
QUICK HITS
Team Onslaught represented Guam at the National X-Ball League paintball tournament in Sacramento, CA. The squad finished in 3rd place out of 12 teams in the Division 5 category.
Front L-R: Frankie Borja, Robert Delos Reyes
Back L-R: Marvin Reyes, Ericka Camacho, Gavin Santos, Nick Rivera, Nikki Tan, Adrian Mora, Ralph Sgambelluri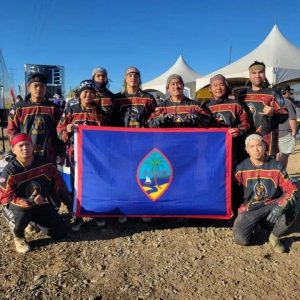 ———————————————–
Purebred Jiu-Jitsu Guam adds three more to their black belt stable. Daniel Cayanan, Cameron Mantanona and Peter Ungacta received their black belts on Saturday from Professor Stephen Roberto.