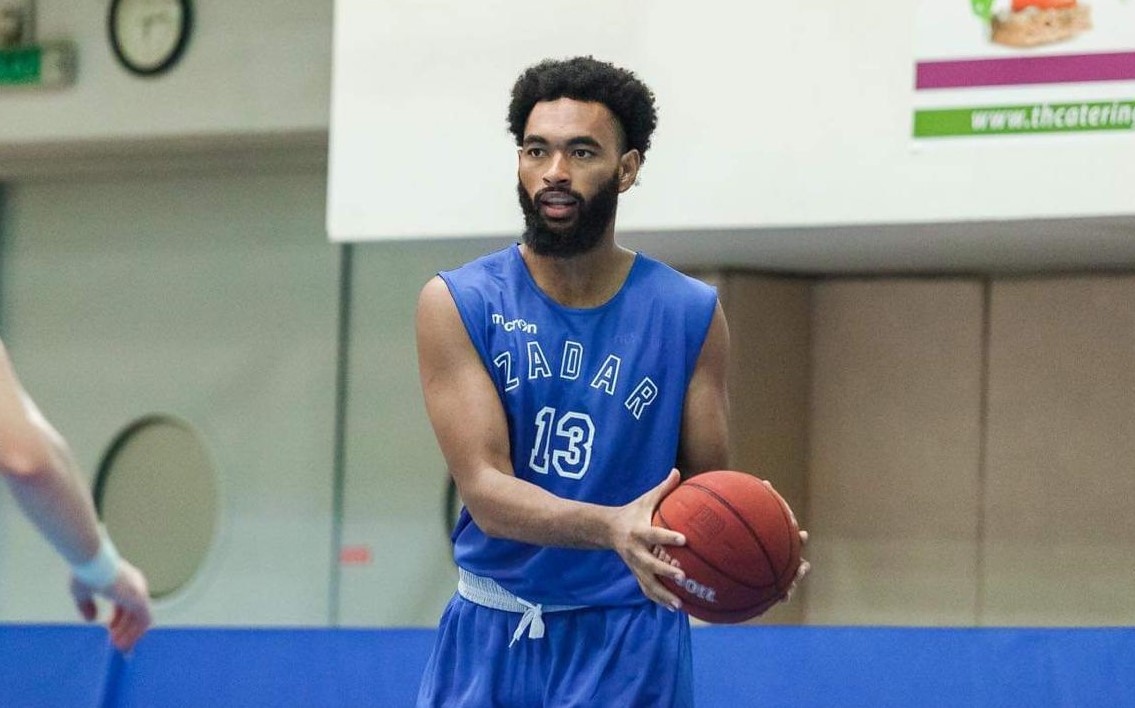 By Jay Leon Guerrero
Guam National Basketball Team center Jonathan Galloway recently signed with Croatian basketball team KK Zadar (Košarkaški klub Zadar). At 6'10", Galloway finished his college career at UC Irvine where he was named the Big West Defensive Player of the Year twice and is the school's all-time leader in rebounds (927). Galloway also helped Team Guam to another Gold Medal in the Pacific Games last year in Apia, Samoa.
At just 24 years old, Galloway signed with his second pro team, the KK Zadar. Galloway played his rookie year with the Bakken Bears which is a pro team based in Denmark. With a need for a defensive presence in the paint, the KK Zadar offered Galloway a spot on their roster last month.
What is KK Zadar?
KK Zadar is named after its city (Zadar, Croatia). Croatian basketball was born in Zadar in 1930 and the KK Zadar play in the ABA and the Croatian Premier League. The team is coached by Veljko Mrsic, who is also the Croatian National Team coach. The people of Zadar are known as one of the loudest and die-hard fans. There is a traditional saying of just how important basketball is to Zadar: "God created the human, while Zadar created basketball."
"Zadar is a beautiful city. The team and people around the town have been very welcoming," said Galloway.
Galloway and the KK Zadar are preparing for their ABA season opener scheduled for October 2nd against the Mornar team which is based out of Montenegro. Prior to the ABA Opener, the Zadar will play the KK Cibona on September 20th in a game in the Premier League. The faithful Zadar fans are going to have to watch online, for now. All upcoming ABA and Premier games will be tentatively played with no fans due to the COVID pandemic.
New team, same work ethic
"Everything on the court has been going well. We practice hard and hit the weight room every week. Personally, it did not take too long to adapt. We have a group of high-level players so everyone here knows how to play," said Galloway. Galloway is one of six international players on the roster which also includes two American players Jacobi Boykins and Muhammed Ahmed.
Playing professional basketball is a dream come true for Galloway and he believes that a Guamanian player can also achieve the same goal. "Playing professional basketball is definitely possible. I'm sure there are a handful of players on the island that are capable," said Galloway.
Guam National Men's Team Basketball head coach EJ Calvo said he is excited for Galloway's future. "It's been a pleasure coaching Jonathan over the last five years. He was about 19 years old when we recruited him to play for Team Guam and we've seen him develop and mature on and off the court," said Calvo.
"Jonathan represents Guam well wherever he goes and I'm confident he will continue to find success as a professional for many years to come."
Message to the youth ballers
"There are many factors that play a role in becoming a professional. A couple that have influenced me are more on the mental side of things. Of course, basketball is a physical sport; but things like athleticism and height only get people so far. Belief and confidence will take you a long way. Many of the greats reiterate this message, basketball is a mental sport," said Galloway.
Seize the moment
"Another thing that many of us overlook is the opportunities we have. Life is so precious, many of the events that have taken place this year show us that. Everyone should try to get better on and off the court every day. There is a countless amount of people around the world that are all chasing the same dream. But those who focus and work towards their goals daily are likely to have success," said Galloway.
Galloway's family hails from the village of Barrigada. As his basketball journey continues, he wished to thank his family for all their support, especially to his mom Gina and late father Kenneth.

COMING SOON …
High School Football starts Sept. 29
Brawl 3: Oct 13
Guam's Strongest Man and Woman Competition October 29
QUICK HITS
The Figo Islanders 40s women's softball team took gold in the Senior Softball World Championship in Las Vegas. Figo came out of the loser's bracket and beat the Arizona Belles 17-3 in the AA division championship game Sunday afternoon.
Other Guam teams that played in the 40s tournament were: Team SOTTA (women's) and Bud Light Guam, Friars 671 and Sindalun Guahan (men's).
Sindalu finished a respectable 4th out of 24 AAA division teams.