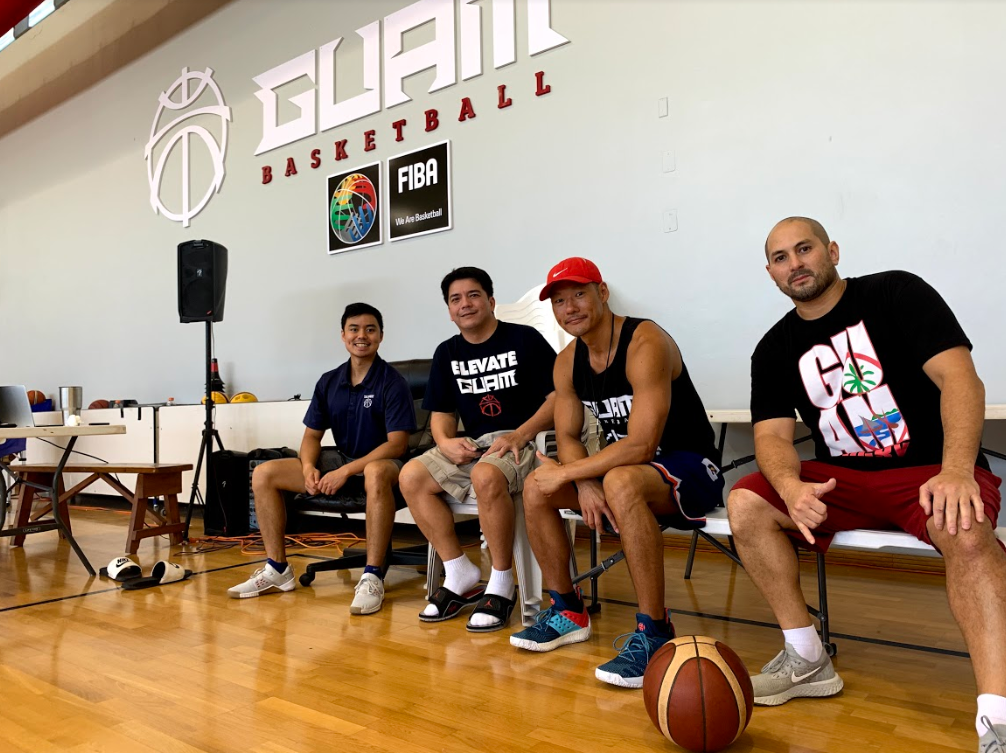 GBC Summer Camp Series draws athletes island wide to improve point guard skills Summer Camp Series focuses on improving point guard skills GBC basketball camp a huge success after first week test
PRESS RELEASE – The Successful Return of Guam Basketball Confederation Camps
The sound of basketballs echoing in the gym was a long time coming for many of our athletes and for Dillen Dela Cruz, it was a welcome sound. It was his first time to get into a gym since the safety restrictions back in March.
"I was so grateful to be in a place where I could finally workout indoors and in air conditioning instead of being outside in the heat of Guam," Dela Cruz said.
The incoming senior at Guam High School was among 22 athletes participating in Group 3 of the Guam Summer Camp Series at the Guam Basketball National Training Center last weekend. The training camp was the first in a four-part series of camps that are being run by coach EJ Calvo, Head Coach of Guam Men's National Basketball Program.
The first series consisted of three groups with Group 1 consisting of a mixture of male and female athletes from middle school and high school, group 2 filled with high school female athletes and group 3 filled with mostly high school male athletes.
"It was an extremely productive camp and we had excellent feedback from players and parents," said Calvo, "Our theme of 'point guard skills' was well received as players enjoyed details of the game that result in high efficiency ball-handling, passing, play-making and leadership."
The inspiration for GBC were camps in the mainland that teach players to play the game intelligently, to be 'coaches on the court,' and to be leaders in games, practice, and everyday life. Coach Calvo, who played college basketball as a Point Guard, was assisted by coaches and players with years of experience playing at a high level.
"(It) has been a real eye opener for me in terms of how to expand my game and it was beneficial in getting exposure with working with college players and learning not to be just a player but a student of the game," Dela Cruz said.
According to Arri Arceo, a junior at Notre Dame High School, "It was very interesting. I enjoyed learning more about the point guard position and different skills and how it can also apply to all positions."
Arceo suffered from an ACL injury and is taking advantage of the different camps to help her prepare for a comeback this school year. "This camp is a great opportunity that you should take advantage of, because the coaches prepare you mentally for game-like situations," she said.
The next series will be the Shooting Camp held from July 24 to July 26 and will focus on the mechanics of shooting, shooting on the move, shooting quickly with accuracy and other important aspects of scoring the ball effectively, said Calvo. For Dela Cruz, expanding his game will be key to making that possible.
"I am enrolled in other GBC Camps and the one I'm looking forward to is the Shooting Camp," Dela Cruz said. "I want to expand my range beyond the three-point line and be an all-around player that can be successful inside and out."
Next up will be Performance Camp at the end of July, where players will not only learn how to improve their speed, agility, vertical leap and core strength, but also work with coaches to apply Performance Training to their basketball skill development. For the last installment of their Summer Series, GBC will feature Offensive Skills Camp, where players will be exposed to offensive concepts, including individual attack skills as well as team concepts.
In addition to learning from Coach Calvo, the young campers are working alongside some of Guam's top National players as well as a host of other notable coaches with National Team experience, including Jin Han, Danny Payumo, Brent Tipton, Merwin Martin, and Performance Coach, Jordan Tingson. According to GBC Officials, all four Camps have been sold out with all three groups being filled to the max that is allowed under the current conditions.
The popularity of the camp series brought out some of the top up and coming names on island, and Coach Calvo took some time to speak to the young players about their ambition to play basketball at the college level, and potentially for Team Guam.
"We were excited to work with some of the top players in high school and pleased to see players from so many different schools all come together at the National Training Center," Calvo said.

National Guard Athletes
Scott Eclavea
Scott Eclavea is a jiu-jitsu black belt and an accomplished MMA fighter. The Guard has given him an outlet in combatives to display his martial art skills, where he's become a head instructor for that program. Eclavea has served since coming out of high school and the Guard has only changed his life for the better.
COMING SOON …
LIVE FOOTBALL ON GSPN
Semifinals: #1 FD vs. #4 Southern (Friday 7 pm)
GSPN Preseason Basketball Tournament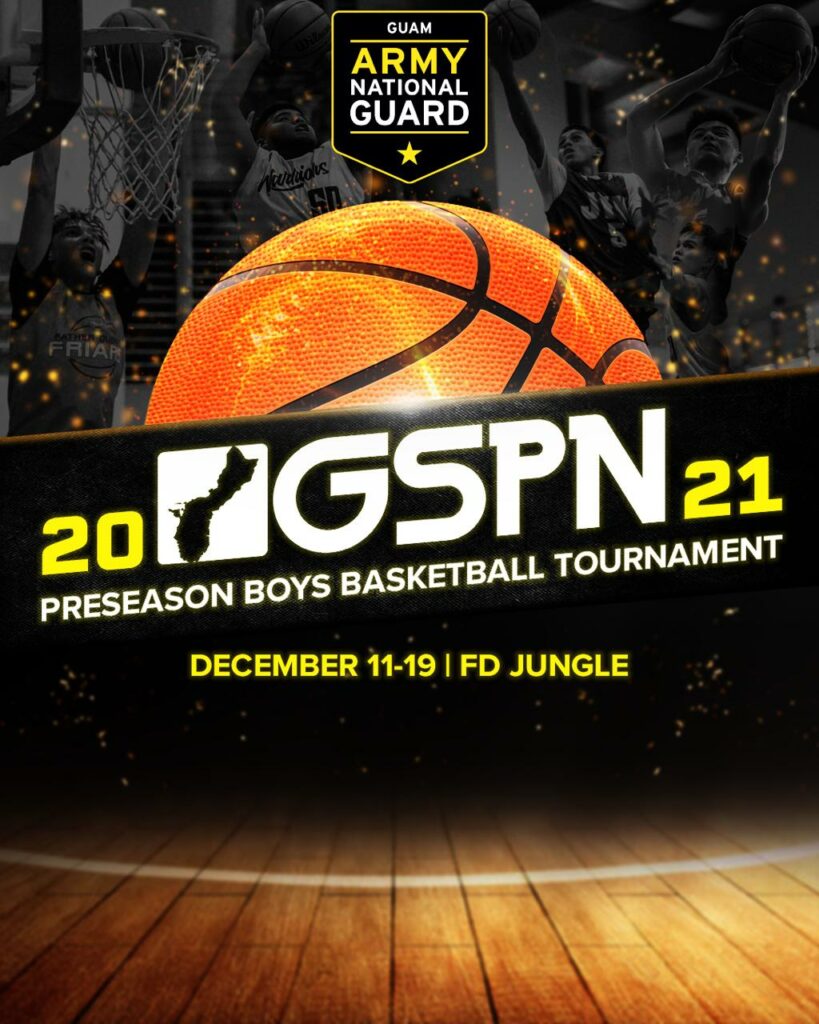 QUICK HITS
Robert Artero Maley recently captured the 182-lb. division of the Costa Mesa Classic, winning via pin in 4 out of 5 matches. Robert is a 4-year varsity wrestler at San Clemente HS (Tritons) and is currently ranked 15th in California's high school scene. He is the son of Jacque Artero Maley (AOLG 1991).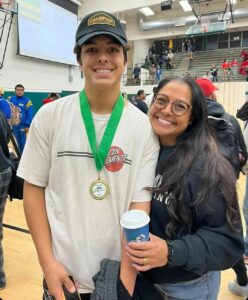 ——————————————–
Pat Taitano and Rich Abiador, teammates on the 1995 SPG volleyball team, have led their high school girls volleyball teams to the Washington State Championships in Yakima, Wa.
Taitano coaches Mt. Rainier High while Abiador leads North Creek High.
There for support is Dr. Mark Perez, a health professor at Central Washington University and a former UOG volleyball player.