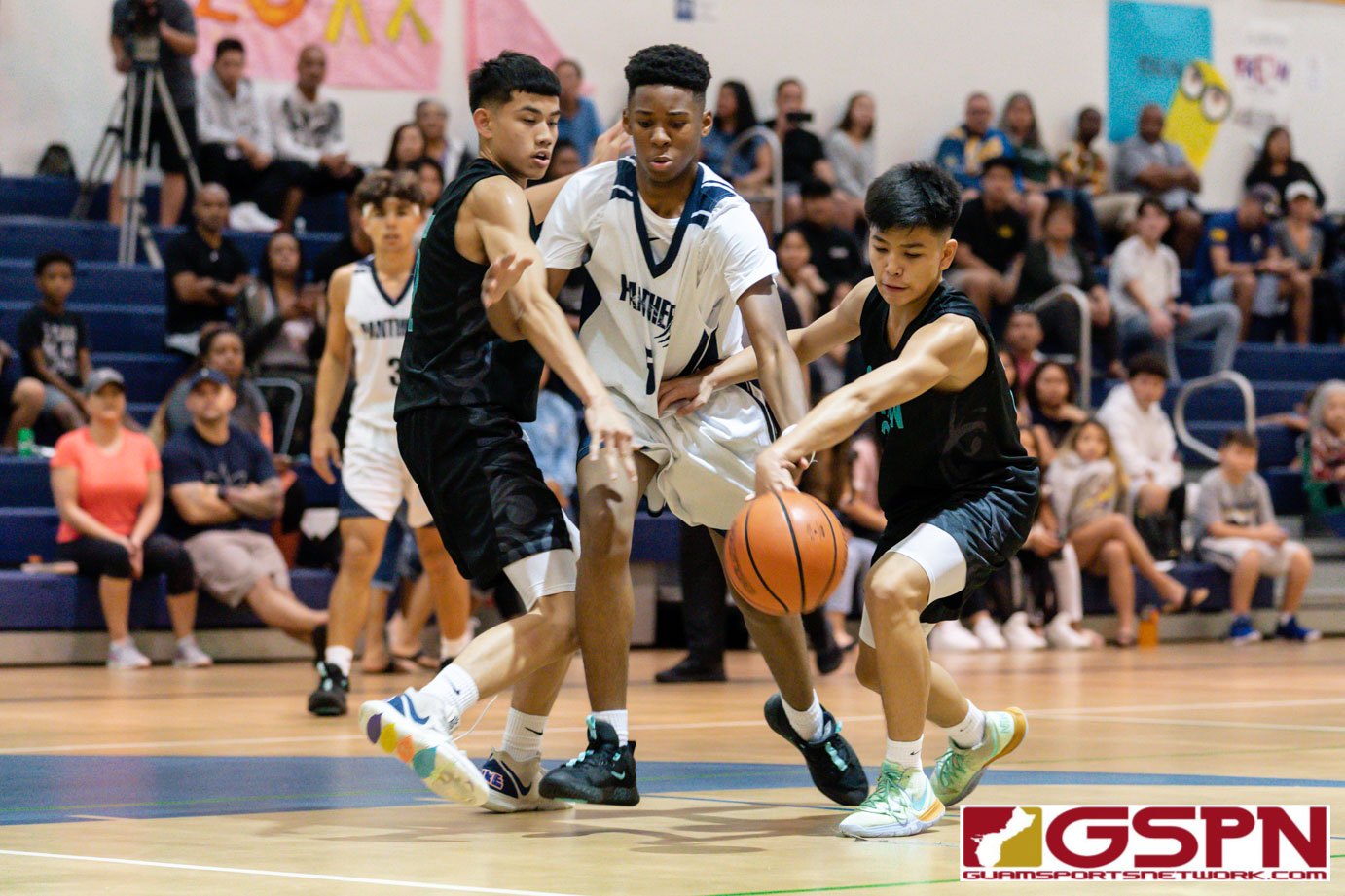 By Robert Balajadia
Saturday marked a milestone for 3rd quarter high school sports with teams from the newly formed ISA and IIAAG competing against each other for the first time since GDOE's separation from the IIAAG. Interleague play between the Southern Dolphins and Guam High Panthers took place at Guam High with a second half spurt proving big for the Panthers in their 81-66 victory.
Dolphin guard Elijah 'EJ' Cruz erupted for 38 points and had his squad neck-and-neck with the Panthers for the first half. Energy off the bench from twin Dillen Del Cruz in the 3rd sparked a big run for the Panthers as they closed the final three minutes of the quarter on a 14-3 run.
"We had to put more of our heart into it. Coach always says that we have to give our heart and effort and we fell a little short on that in the first half," said Dillen on energizing the team.
The Panthers continued to score exclusively in the paint to start the 4th quarter, taking advantage of their size to pull ahead. A layup from Nick Keefe followed by a steal and score from Jackson had the Panthers surmounting their largest lead of night by 19 points, 79-60.
"Attitude and energy will determine the game and right when we got into our huddle and started talking to each other more, we started to get that energy back and played a lot harder," said Damien on the second half spurt.
After picking up their first win of the season just 24-hours before facing the Dolphins, Guam High has started the season 2-0. For a team that started to find their groove towards the end of the GSPN Preseason Basketball Tournament, their hot start to the regular season is not too surprising.
Keefe led all Panthers with 21 points and Travon Jacobs added 15. The twins played interchangeable pieces all evening long with one Dela Cruz on the court at all times. Damien had 12 points and Dillen did all his damage in the second half with seven.
"It's kind of strategy at the end of the day," laughed Dillen on the twins method of play. "When [Damien] gets tired, I go in as a refresher and it's like switching out for the same person. Then when I get tired we can switch again, but in the end it's all about communication."
Breakdown
The Panthers were on fire to start the game hitting four of their first five shots from down town to take a 24-14 lead through the 1st quarter. Damien scored eight of his 12 in the quarter, but Southern's Cruz also flexed his ability to score, netting 11 to keep the Dolphins afloat. Guam High ate up the offensive boards with 12 of their 24 points coming off second chance opportunities.
EJ started to get hot in the 2nd scoring 13 more to add to his total, orchestrating a 13-1 run to get within 29-28 after nailing a three-pointer from near mid court with 4:25 still to play in the period. Southern took their first lead moments later as guard Craig Vegafria used a crossover to shake a defender, ending in a lead-changing reverse layup 31-29. Cruz would nail another jumper just before the quarters end, but a clutch three from Panther Gino Hemerlain had the game tied at 38 heading into halftime.
The game proved close more than midway through the 3rd quarter after guard Jayson Jackson converted on a layup to tie the game at 49. Jacobs would get fouled on a three from the corner, converting all three freebies to spark the Panthers quarter closing 14-3 run to get up 63-55.
Guam High chased Cruz around the court to slow him down, keeping the streaky scorer to just three points in the 4th, holding the Dolphins as a whole to just 11 points in the period.
"EJ is a very good player and we were focusing in on him all game. Even when he wasn't [trying to score], we still kept up our defensive pressure on him because we didn't want him to get going," said Damien on trying to slow down Cruz.
In other interleague action, the Harvest Eagles defeated the Tiyan Titans and the JFK Islanders defeated the ND Royals.
PHOTO GALLERY BROUGHT TO YOU BY:

Foody's 5 Fun Facts
Harvest Eagle Trinity Terlaje
DID U KNOW?
FD senior Matt Fegurgur first dunked a basketball in his freshman year when he was 6'4″. The now 6'9″ center looks to dominate high school hoops.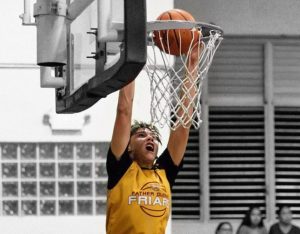 COMING SOON …
– Rizin 21: Aguon and Martinez
– FIBA Asia Cup: Guam vs. New Zealand, Feb 23
– Zach and Larry Return to Guam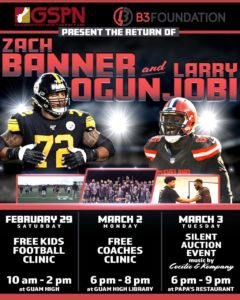 Brawl MMA March 13
QUICK HITS
190 runners took part in the 48th Hafa Marathon (half marathon).
Here are the top 5 finishers:
Ryan Matienzzo 1:13:17
Kris Lawrence 1:24:12
Taiga Sato 1:25:05
Chris Rasmussen 1:26:48
Carlos Leon Guerrero 1:28:46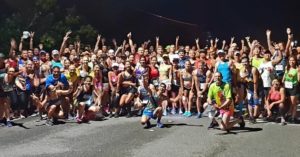 —————————————————-
Guam flags were waving in Clearwater, Florida in support of Bubba Nickles and Team USA in their Pre Olympics Softball Tour.