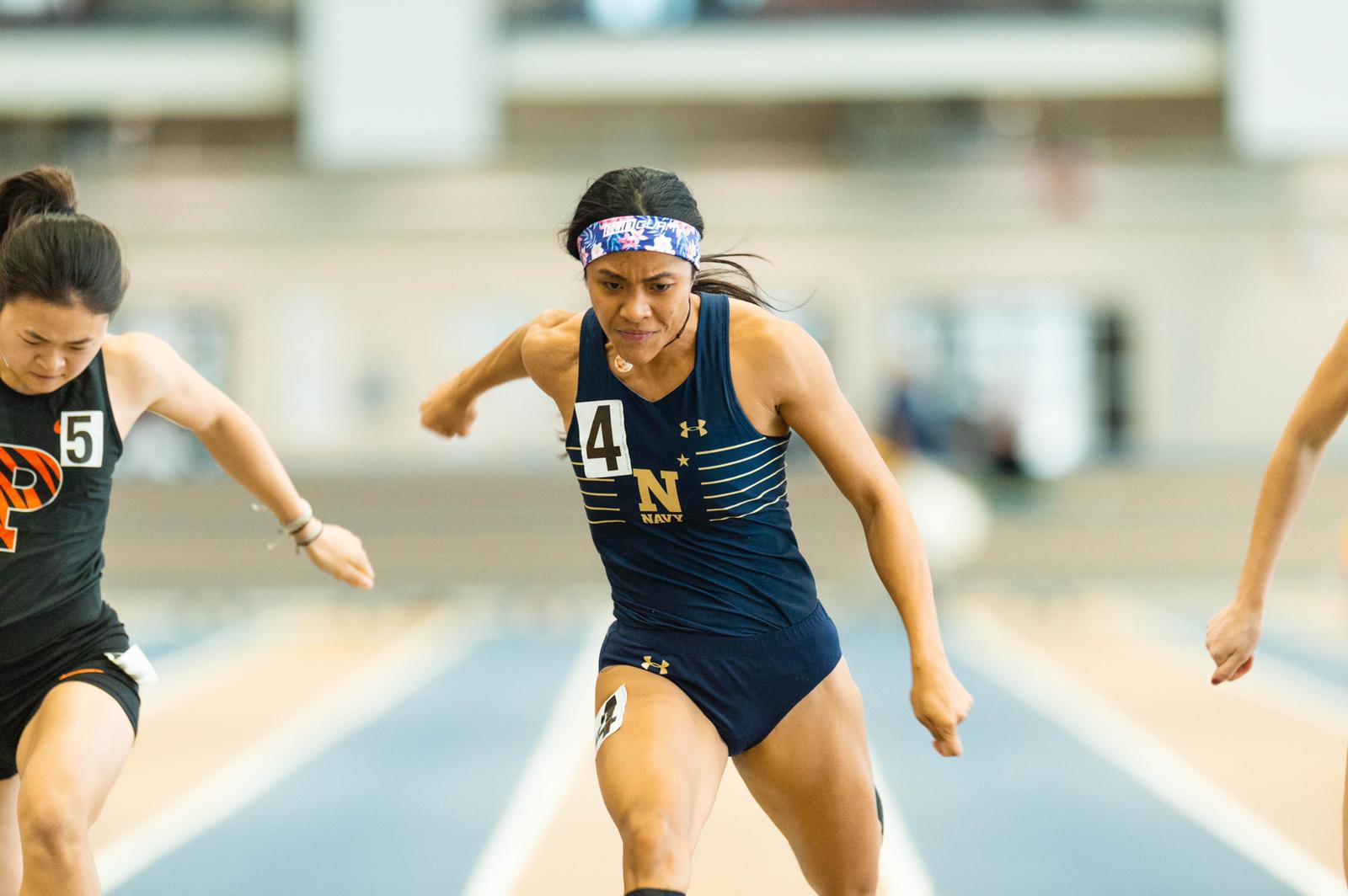 By Robert Balajadia
Guam's 'Queen of Speed' Regine Tugade has already proven to be the fastest female in the Marianas, but the now senior Navy Track & Field star is adding more record breaking performances to a growing resume. Just last weekend, Tugade became the fastest 200m sprinter in school history after clocking a 24.31, breaking a record she previously held, but had to reclaim.
Tugade had previously set the record in February of 2019 with an impressive 24.46, but while setting a new record in the 60m of 7.57, her freshman teammate broke the 200m record. Regine had always previously aimed to lower down her 24.46, but she was even more motivated to do so in 2020. And for Regine, finding a competitive drive within her own team is something she often preaches.
"One of the messages I emphasize greatly to my team was that in order to reach our team goals, we had to "be selfish" in our own individual right. This means that I wanted our girls to not only compete against the other team, but to compete against each other. We are never complacent, and that's how we get better as a whole. And following my own message, I came into our home meet last week Friday with a mission and a goal: reclaim my record," stated Regine via phone messaging.
Tugade has come a long way since being a star-struck freshman in her first season running for Navy. Seeing the record holders for her school had her aspiring to reach those times one day, igniting the drive for an already highly-motivated sprinter.
"When I was a freshman, I would look at the Navy records and would make it my goal to eventually run that fast, but also knew it would not only take a lot of time, but it would require a whole lot of hard work. The school records were faaar from the times I've ever run before. It wasn't discouraging, but rather motivating because of how amazing it would be to be able to run that fast," said Tugade.
And even if she was never able to grab those records, Regine just wanted to show out for her tiny island.
"I just wanted to get faster even if it was still far from the school records, because in hindsight, I would still be making Guam proud. I saw a huge progression in my sophomore year, and the school records became more and more realistically attainable," added Tugade.
Now, she holds the Navy's indoor record for the 60m (7.57) and 200m (24.31) and the outdoor 100m (11.82).
Running with seniority
Tugade's final year with the Navy has her running with a sense of urgency as she's also preparing for the 2020 Olympics after making her debut back for Guam in Rio back in 2016. Regine reflected on her final season and love of the sport with reassurance that her time running is far from finished.
"I worked hard so that I can have the opportunity to get better and have the resources needed to succeed within an arm's reach. This being my last year to compete at the Collegiate Division I level is surely NOT bittersweet, it's just bitter (insert sad face). My passion and love for the sport is unending and though this may be my last season running in college, I don't see myself stopping any time soon. I'm ecstatic to be starting my career as a Naval Officer very soon, but I may slow down for a while until I figure out how I can still train while fulfilling my military duties. In other words, I don't know when I'll be making my next debut following the end of my collegiate career, but Guam will not see my track retirement for a long time!"
Regine's Goals for 2020 as told by her
Next goals in a nutshell: Break more records and make it to the Olympics!
Very short term: The goal is for our team to win conference championships this weekend, come home with some individual medals, and maybe drop another PR and Guam/Navy Record in the 60m.
Kinda short term: Outdoor season!!! Break the Navy Records (and in doing so, break the Guam Records) in the 100m and 200m, and try to make NCAA Regional Championships with my lovely 4x100m team.
Medium term: Come home after graduation, continue training, and hopefully get chosen to compete at the Olympics, and if I get it, drop my 100m time even more :-). In the middle of training for that, I hope to work and train very closely with any Guam athletes as a resource and spread the knowledge I've been blessed to receive the last four years at Navy. 

GPS Sports Calendar
SU

MO

TU

WE

TH

FR

SA
28

29

30

1

2

3

4
Events for July
1st
No Events
Events for July
2nd
No Events
Events for July
3rd
No Events
Events for July
4th
No Events
5

6

7

8

9

10

11
Events for July
5th
No Events
Events for July
6th
No Events
Events for July
7th
No Events
Events for July
8th
No Events
Events for July
9th
No Events
Events for July
10th
No Events
Events for July
11th
No Events
12

13

14

15

16

17

18
Events for July
12th
No Events
Events for July
13th
No Events
Events for July
14th
No Events
Events for July
15th
No Events
Events for July
16th
No Events
Events for July
17th
No Events
Events for July
18th
No Events
19

20

21

22

23

24

25
Events for July
19th
No Events
Events for July
20th
No Events
Events for July
21st
No Events
Events for July
22nd
No Events
Events for July
23rd
No Events
Events for July
24th
No Events
Events for July
25th
No Events
26

27

28

29

30

31

1
Events for July
26th
No Events
Events for July
27th
No Events
Events for July
28th
No Events
Events for July
29th
No Events
Events for July
30th
No Events
Events for July
31st
No Events
Foody's 5 Fun Facts
St. John's Knight Aarman Sachdev
DID U KNOW?
Since forming the GNYFF in 2009, the league has never gone without a season until 2020. The league announced their plans to cancel the 2020 season amidst the COVID-19 pandemic.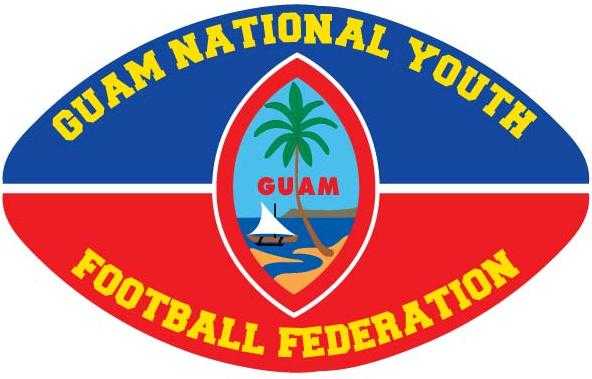 COMING SOON …
ALL SPORTING EVENTS HALTED DUE TO THE CORONAVIRUS ISSUE
QUICK HITS
Former Guam resident and UFC fighter Jon Delos Reyes received his jiu-jitsu black belt in Las Vegas from Professor Raul Jimenez. Congratulations JDR!