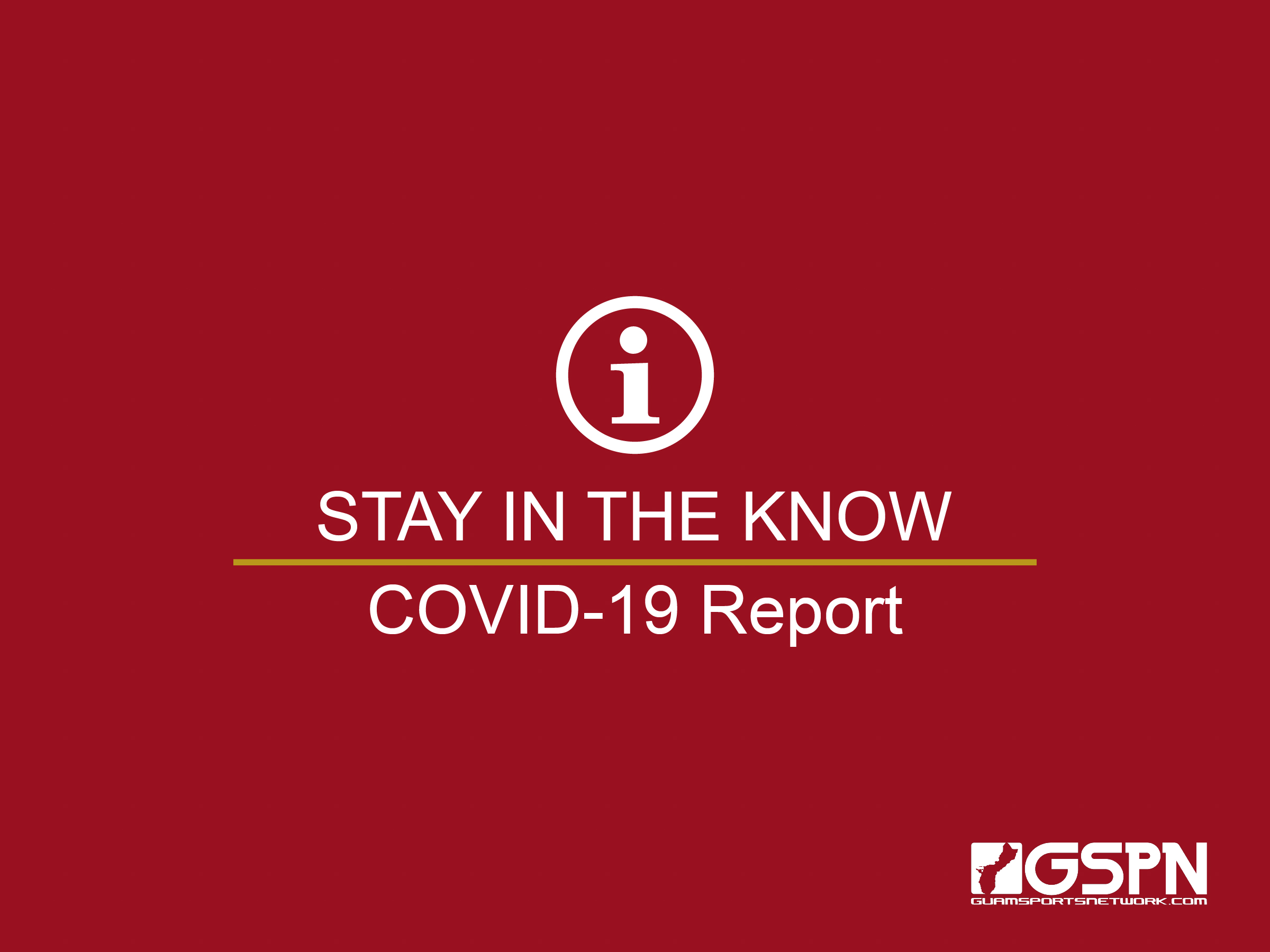 While the world continues to handle the sudden outbreaks of COVID-19 (Coronavirus), Guam's Department of Public Health has issued a press release addressing what the island is doing to stay on top of the threat of the virus. This has led to a number of prominent sporting event postponements.
Late Sunday evening, the IIAAG issues a press release regarding the cancellation and postponement of sports related activities through March 21st, until further notice. The IIAAG board will hold a special meeting Tuesday to discuss plans moving forward.
Early Monday morning, The ISA did the same, suspending all sports related events and activities – which include practices, tryouts and schedule games. GDOE had canceled their scheduled professional development day late Sunday before the Government Shutdown halted all school/sporting related activities.
Both leagues will spend the week addressing the situation and will release more information when available.
**this list will be updated when more information gets released**
List of affected events include:
– FIBA Asia Qualifiers: Guam Basketball vs. Hong Kong (postponed)– 2020 United Guam Marathon
– Guam Swimming Federation Micronesian Swimming Championships
– 40th APL Smokin' Wheels
– Guam Ko'ko' Kids Fest (postponed until further notice)
– Guam Micronesia Island Fair (postponed until further notice)
– Travel Talks Digital Global Summit (postponed until further notice)
– GRC Running Events postponed until further notice
– IIAAG cancels activities (coaches meetings, tryouts, practices, games, etc.)
– ISA cancels activities (coaches meetings, tryouts, practices, games, etc.)
– Fitness Gyms closed (Cross fit Latte Stone, Steel Athletics)
– GFA Halts soccer leagues, National Program Training

Statement from UGM – As Guam's largest international sports event, we have been closely monitoring the situation of COVID-19 (coronavirus) within the Asia Pacific region and how this issue affects both our international and local participants. After consulting with key stakeholders in the public and private sectors, we have made the decision to postpone the 2020 United Airlines Guam Marathon (UGM). The 2020 UGM originally scheduled for Sunday, April 5,2020, has been rescheduled for Sunday, September 13, 2020. We will continue to work closely with our stakeholders, United Airlines, Guam Visitors Bureau, and the Government of Guam to ensure that the 2020 event remains a successful event for everyone.
Educational Materials Available on DPHSS Website DPHSS has developed educational print-ready materials for sharing via social media, or download, print, and distribution on the DPHSS website: http://dphss.guam.gov/2019-novel-coronavirus-2019-n-cov/.
Stay Up to Date with Reputable Sources It is important to note that the situation can change daily. The community is reminded to only share official notices and visit the following links for the most up-to-date information:
● CDC website: https://www.cdc.gov/coronavirus/2019-ncov/index.html
● DPHSS website: http://dphss.guam.gov/2019-novel-coronavirus-2019-n-cov/
● GHS/OCD website: https://ghs.guam.gov/coronavirus
● Navy and Marine Corps Public Health Center: https://www.med.navy.mil/sites/nmcphc/program-and-policy-support/Pages/Novel-Cor onavirus.aspx
For more information, contact DPHSS Monday through Friday, 8 a.m. – 5 p.m., at (671) 735-7154.

QUICK HITS
The Figo Islanders 40s women's softball team took gold in the Senior Softball World Championship in Las Vegas. Figo came out of the loser's bracket and beat the Arizona Belles 17-3 in the AA division championship game Sunday afternoon.
Other Guam teams that played in the 40s tournament were: Team SOTTA (women's) and Bud Light Guam, Friars 671 and Sindalun Guahan (men's).
Sindalu finished a respectable 4th out of 24 AAA division teams.