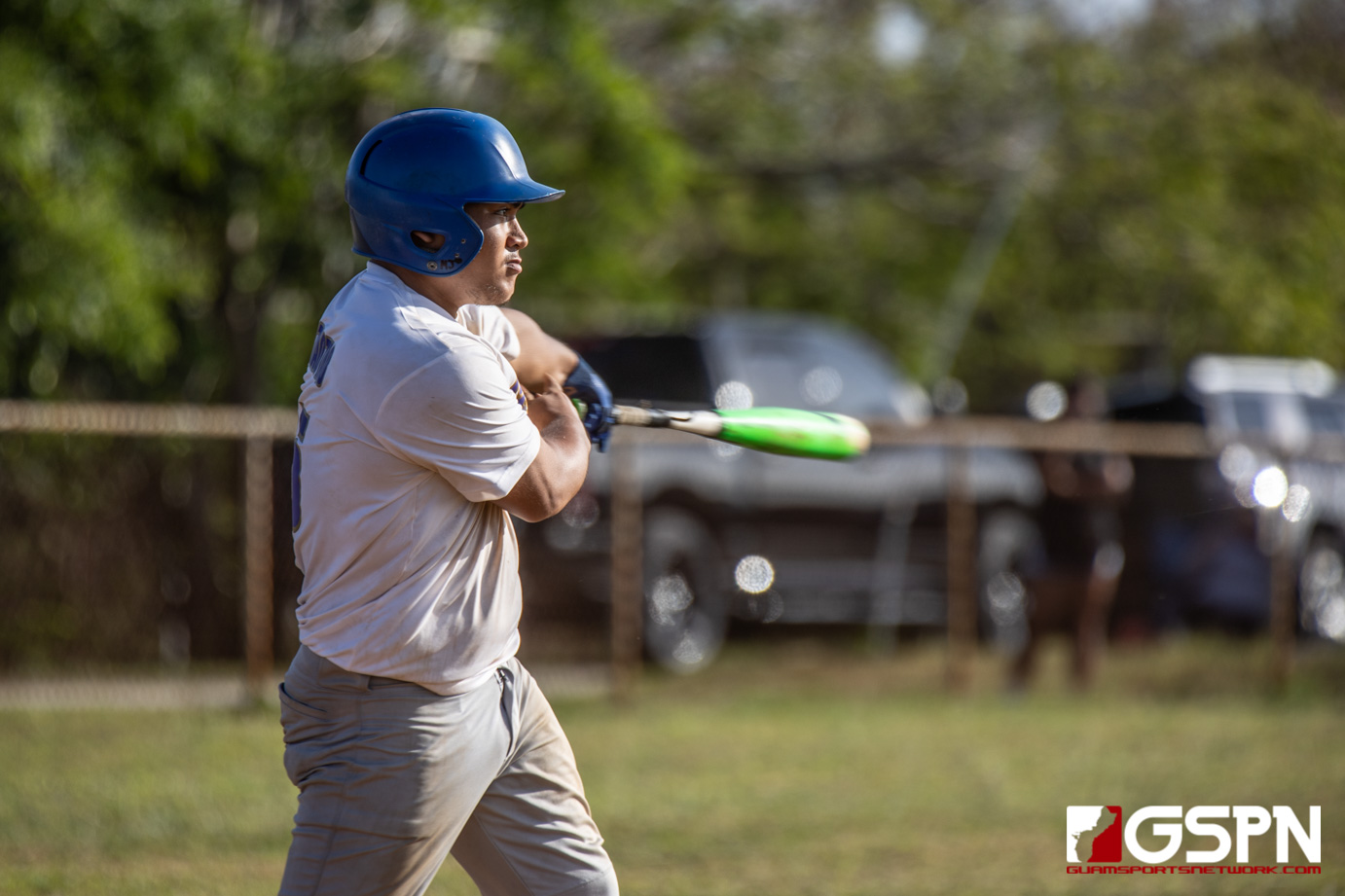 By Robert Balajadia
The GW Geckos brought the sticks and took full advantage of a rough 1st inning for the Guam High Panthers to take down the visiting Panthers 15-4 via mercy-ruling through five innings at the GW Field in ISA Baseball Wednesday evening. GW's win Wednesday improves them to (2-1) on the young season.
GW posted 12 straight runs before getting their first out in the bottom of the 1st inning. The Gecko offense got a huge boost from Ashton Tedtaotao who had two triples in the game while also scoring four runs. Tedtaotao added to the big inning with a three-run triple to give his team the 12-1 lead, their largest of the day.
"I started off the season very shaky so I wanted to come out stronger in this one. I wanted to improve on everything, from my hitting to me defense," said Tedtaotao on what inspired his performance.
The Panthers cycled through two pitchers in the opening inning before settling in on Dylan Talbot, who allowed just one run to preserve a 13-1 game.
"We had our first loss against Okkodo so we came out to practice yesterday working really hard to overcome that loss… We're still working on our mistakes and we're still gelling," said Tedtaotao on the teams strong start.
Guam High's offense got an uptick in the 2nd inning after an RBI double from Lenny Roach got the Panthers their first run in the inning. An RBI single from Alex Respress and a fielders choice allowed the Panthers to cut the lead to single digits 13-4.
GW would retake the lead in the 4th after a defensive stalwart 3rd from both teams. Gecko Jace Gumataotao would extend the lead to double digits off an RBI single and the team wouldn't look back.
Racing daylight, the Geckos were aiming to get the 5th inning over with to avoid any repeat of innings.
"We definitely tried to finish this quick," said Ashton on racing sundown. "We were all working with each other and encouraging each other to get our [runs] in to beat the daylight."
Relief pitcher for the Geckos Jonah Peredo would end the game on a strikeout just as the sun disappeared from sight. Starting pitcher Colin Barnes gets the win for the Geckos and Panthers Shawn Gatchell takes the loss.
PHOTO GALLERY BROUGHT TO YOU BY: