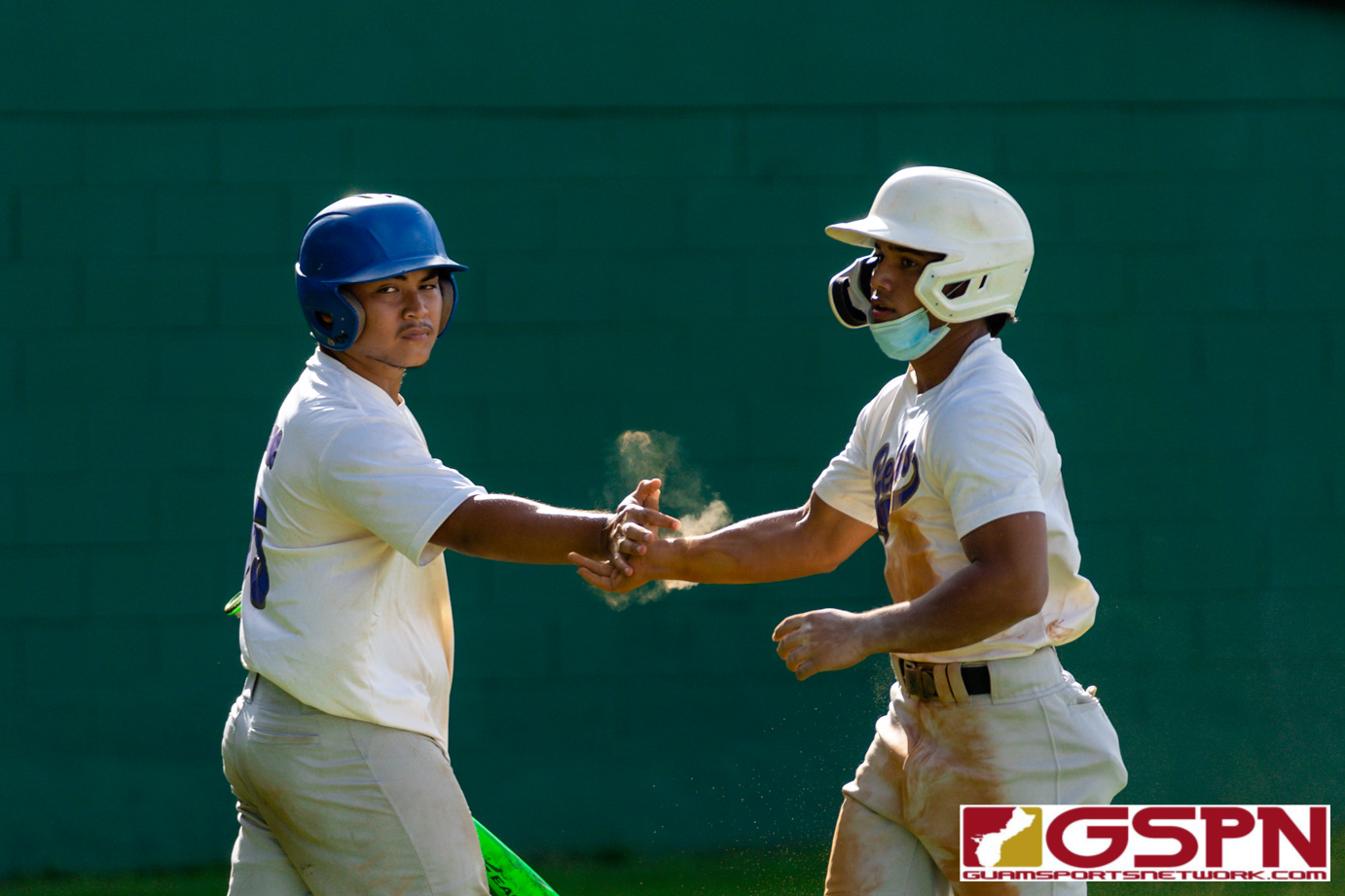 By Robert Balajadia
The first game between two of the top teams in the ISA Baseball League put on a fierce battle Wednesday evening at the beautiful Paseo Stadium with perfect baseball weather setting the stage for an intense game.
The Geckos held the lead on a close contest before an error filled 4th by the Royals allowed the Geckos to take control of the contest, with GW winning 15-4 via mercy ruling after five complete innings.
Up 9-4 in the 4th, the Geckos would repeatedly attack second base after hits from Jonah Peredo and Jeremiah Sablan would prove difficult for the Royals to handle, with back-to-back errant throws to first base, and back to second, resulted in five scored Gecko runs to take gain the 15-4 advantage.
GW would retire starting pitcher Tedtaotao for Peredo with the defense getting the final out on ND's Arven Yatar to complete the 10-run mercy ruling.
GW would score three runs in the first inning with ND answering back in the 2nd, taking the lead 4-3 after an RBI single from Guiton Terlaje. The Geckos would respond immediately in the 2nd, retaking the lead off a two-run double from starting pitcher Ashton Tedtaotao to go up 6-4.
Royals starting pitcher Nolan Cruz was relieved by Dominic Cruz in the 3rd inning with the team down 7-4. Nolan would finish with two strikeouts. GW's Tedtaotao would also finish the strikeouts.
PHOTO GALLERY BROUGHT TO YOU BY: