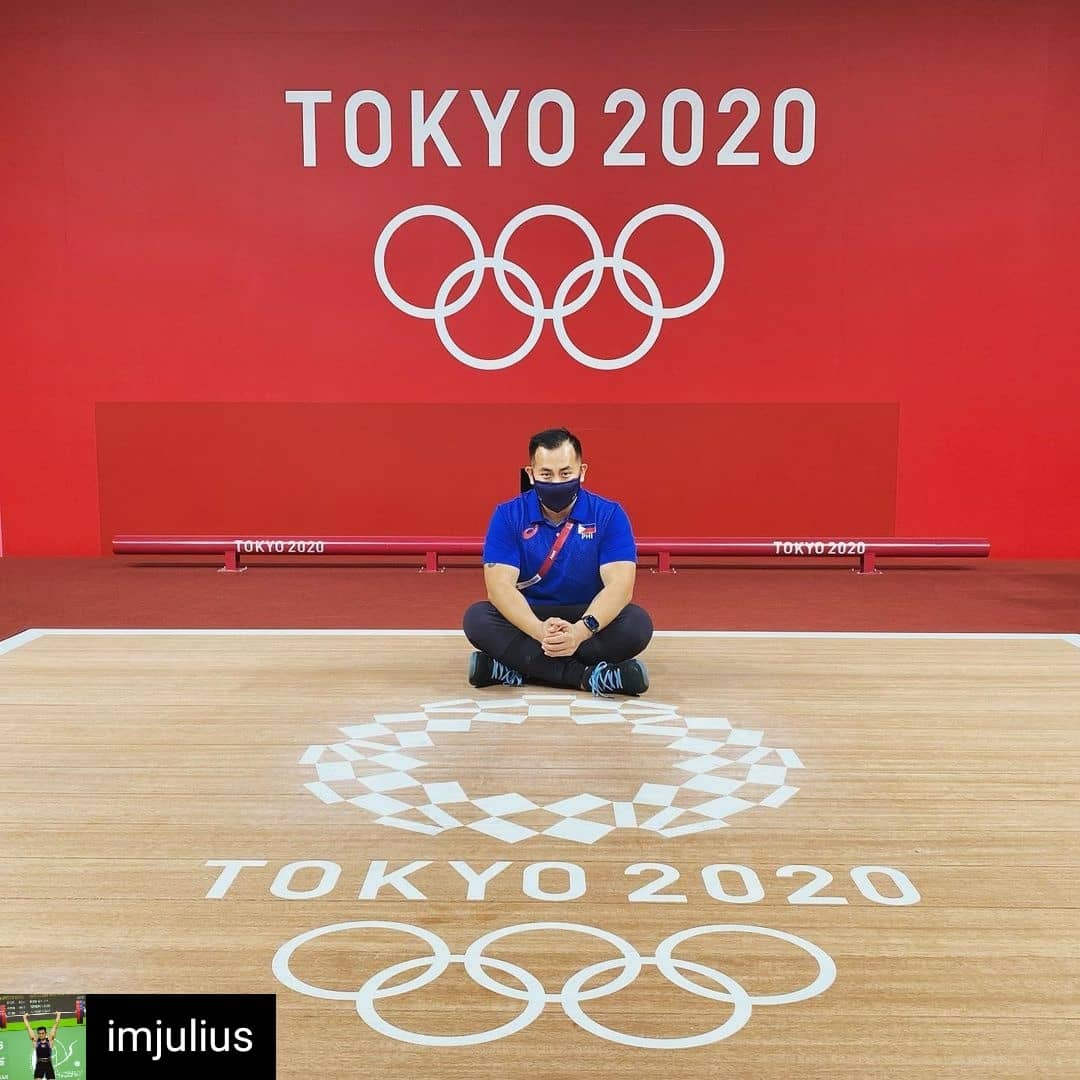 By Jay Leon Guerrero
Social media went crazy after Philippine weightlifter Hidilyn Diaz won the nation's first Olympic Gold medal in Tokyo two days ago. There was a huge outpouring of congratulations to Diaz and also to her coach and number one supporter Julius Naranjo.
Naranjo met Diaz in Turkmenistan at the 2017 Asian Indoor Games as he was competing for Guam and Diaz was competing for the Philippines. Shortly after, Naranjo took the leap of faith and decided to relocate and help train Diaz.
Two days ago, their efforts paid off as his friends and family from Guam cheered for the Filipina lifter. With the pandemic and training restrictions, the road to gold was a challenging journey.
"No one can truly understand this journey without actually being a part of it," said Naranjo. "The struggles and the mental toll it took was part of the challenges. But I couldn't be more happy for her as she had worked so hard for this and she has been patient with the process and everything had come together."
Training for the 2020 games was in full stride in Malaysia prior to the pandemic. When the world started shutting down, Diaz and Naranjo were forced to move from their facility in Malaysia due to the restrictions.
"We had to adjust her training as Malaysia was in lockdown and we had to leave the national training area and find an Airbnb to stay in. From there, we had continued to train with water jugs and running in the under ground garage," said Naranjo. "We were able to borrow a barbell and some plates and we continued to train, to keep our sanity during the pandemic."
Diaz trained on the 9th floor of the Airbnb.
As soon as some facilities started to open up in the city (Kuala Lumpur), Diaz was able to train at a gym while still staying at the Airbnb. Training then moved to a safer zone in Malaysia called Melaka.
"We completed training at a backyard gym in Melaka leading up to the games," said Naranjo.
What next?
Training does not stop just even after the success of winning a gold medal. Diaz plans to attend the World Championships next. "Our next competition is the World championships as we look to try and win her first ever world championships," said Naranjo.
"We hope to visit Guam again hopefully at the end of the year," said Naranjo. Naranjo is a 2009 Father Duenas graduate hailing from the village of Dededo.

QUICK HITS
Guam MTB National Championship: Edward Oingerang and Jennifer Camacho are your 2023 MTB national champions. Oingerang finished the course in 1:13:24 while Camacho won her second straight title in 54:08.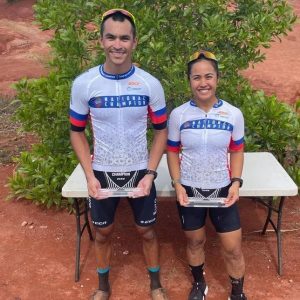 ——————————————
Kobe Miyashita, with St. John's coach Arvin Flores, was named the 2023 IIAAG Middle School Boys Volleyball MVP!