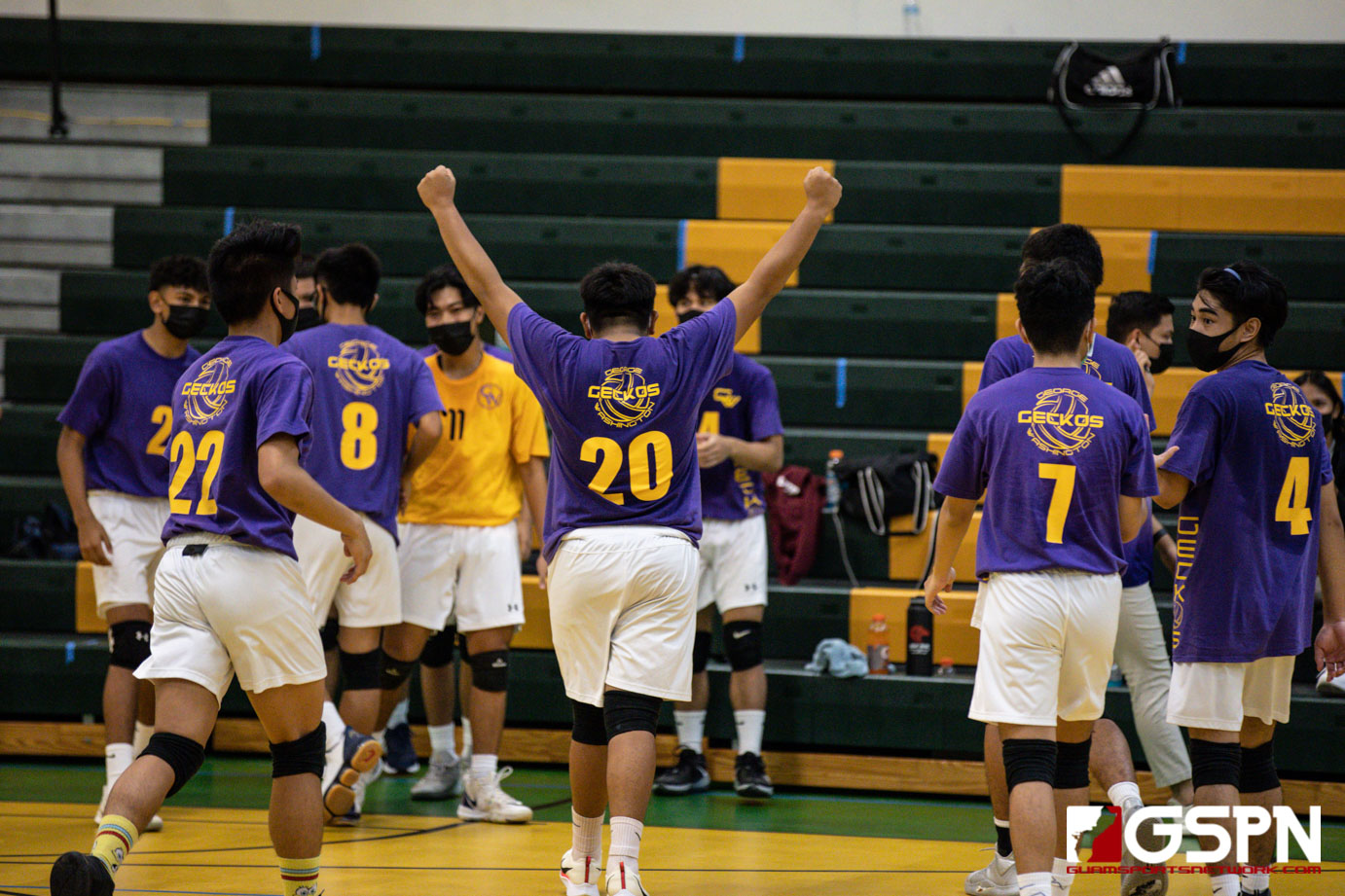 By Robert Balajadia
Losing to the Okkodo Bulldogs over the weekend was enough motivation for the GW Geckos to fire on all cylinders Thursday evening against the home team JFK Islanders.
Reminiscent of their first meeting, the Geckos trailed by no more than two points in their 25-14, 25-14, 25-12 straight sets victory as the ISA Boys Volleyball regular season approaches it's final week.
Gecko junior Matthew Magaling had a strong outing with five kills, three blocks and two aces to lead a very productive day for the Gecko offense. Teammates Laurence Malencio, Tomas Willow and Daniel Dela Rosa each had four kills with setter Carlos Montejo controlling all the action.
"We needed to bounce back and get a W. Our coach [Keoni McDaniel] also got us extra fired up ready to play today," said Montejo on how the teams strong play.
JFK was without middle Dean Weilbacher due to injury which allowed the bigs from GW to pick their spots right at the net. The Geckos knew ahead of time that Weilbacher was going to be out of the line-up, but that didn't change the game plan much knowing how formidable a team like the Islanders have proven to be.
"It's unfortunate for them, but we didn't plan to drop our level of play because we can't underestimate them like that. JFK has a lot of really good players on their team," said Magaling.
Geckos stay in groove
The Geckos started to create separation from a close first set after two blocks and a kill from Magaling would give them a 17-13 lead. With Malencio serving, GW would close the set on a 8-1 run which was muddied by four JFK hitting errors to give GW momentum right out the gates.
GW kept their high-powered offense rolling in the 2nd after kills from Malencio and Magaling, followed by two aces from Daniel Alig, to get an 11-4 lead. The Geckos would do damage at the service line as an ace from Leiland Gumabon, and errors from JFK would end the 2nd 25-14.
The Islanders would take their first lead after a kill from Mark Morales, but it was short-lived with the Geckos retaking the lead as part of an 5-1 run. JFK would struggle hitting while the Gecko offense continued to roll to close the game on a 10-3 run, completing the straight sets victory.
"We just got to keep working because hopefully we have the potential to make it to the championship and we're going to do whatever it takes to get there," said Magaling.
PHOTO GALLERY BROUGHT TO YOU BY: