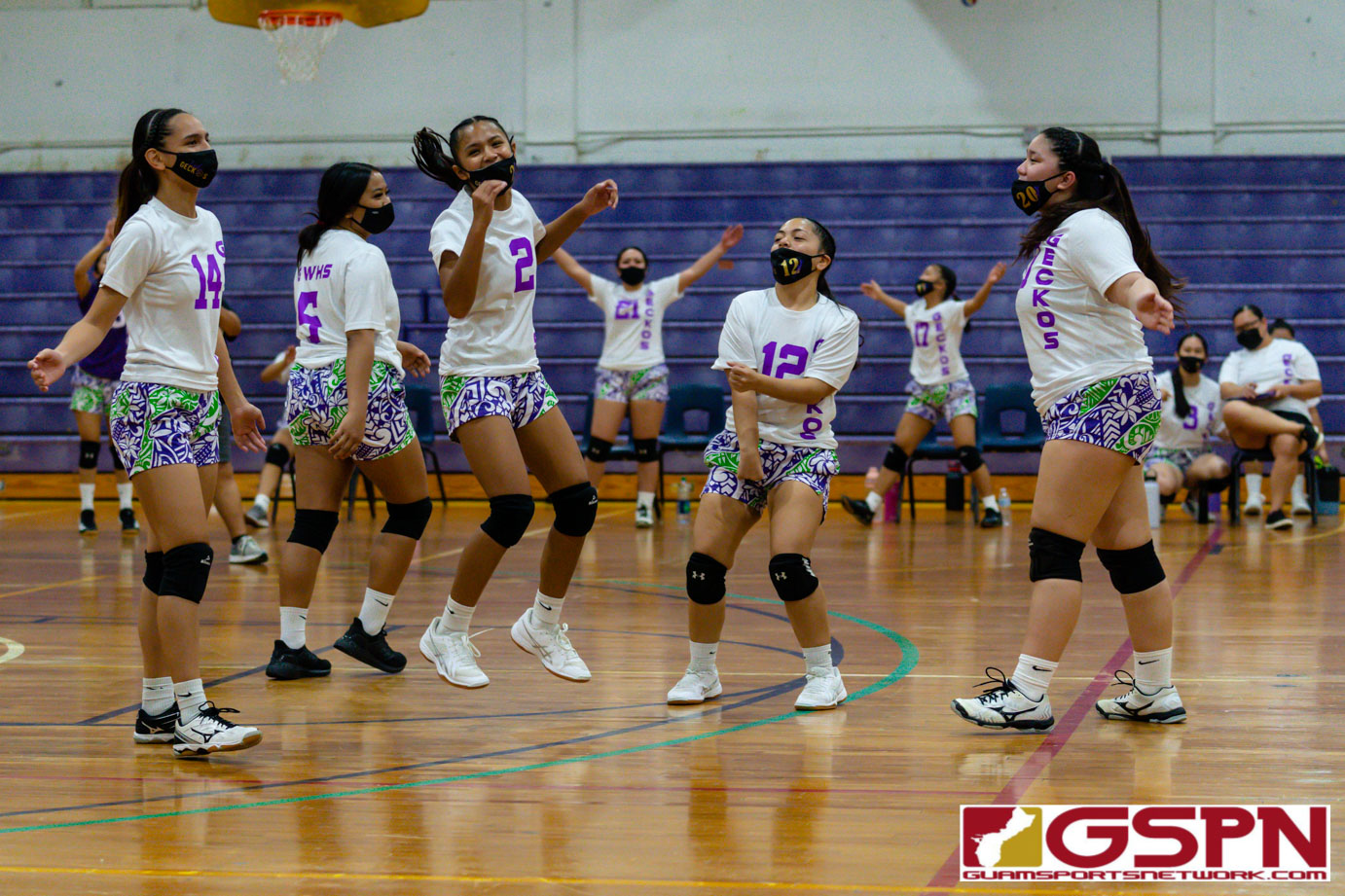 By Robert Balajadia
The GW Geckos needed just three sets to dispatch the visiting Okkodo Bulldogs in an ISA Girls Volleyball showdown Wednesday evening. Okkodo's seven-woman roster was shortened to just six usable players, leaving no opportunity for subs as the Geckos took the contest 25-21, 25-14, 25-12.
GW did a wealth of damage from the service line as they were led by junior Isabella Clement's eight total aces. Clement did most of her work in the 2nd set where she served five aces in the teams 8-0 start to the set. Clement deployed a tricky floating serve that repeatedly found success hitting the right side of the Bulldog defense.
"I was just picturing myself getting points for my team because I've been off the past few games and I really wanted to show up today," said Clement.
Clement would add two more aces in the 3rd set as the Gecko offense would begin to fire away. Gecko senior Nicole Pajaro led the game with six total kills, using two of her five kills to take their first lead 5-4 in the 3rd set. GW would begin to create separation in 3rd with a 5-0 run orchestrated by Bonita Castro at the service line for a 10-4 lead. Up 22-7, GW started to work in rotational players to finish the game.
"If we continue working the way we do like today then we'll be just fine," said Clement.
Okkodo's iron-woman squad was led by Dona Ilagas, Anjanette Ponce and Jovie Jasmin with three kills each. Despite the Bulldogs having just six players for the whole game the Geckos weren't about to let up.
"We played them like were any other team while we were trying to win; we gave it our all," said Clement.
Both teams will suit up again on Saturday as GW will host the JFK Islanders while the Bulldogs prepare to welcome the Southern Dolphins.
PHOTO GALLERY BROUGHT TO YOU BY: