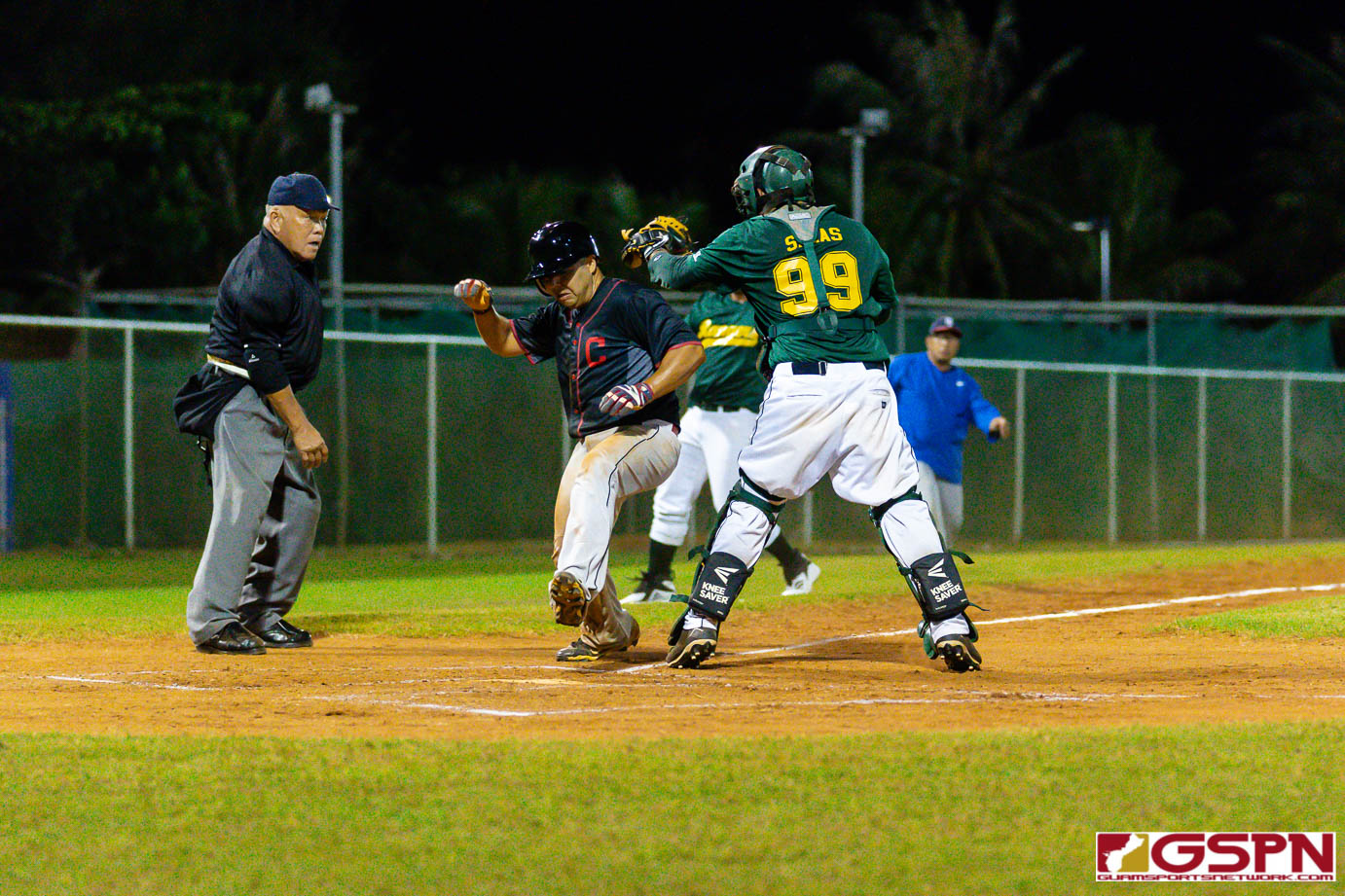 All 11 teams have hit the Paseo Stadium diamond as the 2021 Guam Major League season is well underway.
No doubt, the Jr. Nationals were the most impressive team of the week.
Here's a recap of Week 2 as the Jr. Nationals put in two games while the MTM Falcons and Blue Jays were off.
RAYS 5, JR. NATIONALS 2
It was a daunting task for the youngsters making their season debut against the defending champion Rays.
The Jr. Nats actually jumped out of the gate by scoring both runs in the top of the 1st inning as Nolan Cruz and Dominic Cruz came up with big RBI hits.
The Rays, as most seasoned teams do, settled down and methodically pulled off the win with the help of a three-run 3rd inning.
Starting pitcher Kyle Kukendal took the win with eight strikeouts. Cooper Paulino and Scott Kuhnert had a pair of hits while Justin Candoleta drove in a pair.
The youngsters actually outhit the Rays 9-6 and committed only one error in an impressive debut. Dominic Cruz finished 3-for-4 while current high school MVP Ashton Tedtaotao had two hits, including a double.
PIRATES 10, REDHAWKS 7
The Pirates picked up their first win of the season in Sunday's matinee. J.D. San Nicolas and Dan Cruz both had two hits and a double. D.J. Cruz and Kaleb Cruz came up with big RBI hits while T.J. Leon Guerrero took the win on the mound.
For the Redhawks, Devin Sparks and Gavin Dirige had two hits and two RBI with Freddie Aguon adding two more hits.
DODGERS 12, SPARTANS 5
The Dodgers exploded for 12 runs on 18 hits to move to 2-0.
The young Spartans came out of the gates charging though, taking a 5-1 lead after an inning and a half, but the uber-talented Dodgers would have nothing to do with thoughts of an upset.
Jathan Muna Barnes led the barrage by going 4-for-5 and 2 RBI. Shon Muna Jr. and Mike Bautista added three hits each and a combined five RBI while Ryan Palomo threw in a pair of hits to join the hit party. R.J. Joe settled down on the mound to pick up the win and finished with eight Ks.
Calvin Aguon, Sean Cruz and Malcolm Pangelinan had two hits each out of the Spartans' nine-hit total.
RANGERS 17, COUGARS 11
18 errors and you win the game? Baseball is a strange sport in that regard as the Talofofo Rangers committed an unprecedented 18 errors and still beat the Agana Hts. Cougars 18-11 Tuesday evening. The game lasted almost five hours.
Pitcher Kagan Rabago did his part to offset all the defensive blunders with 10 strikeouts on the mound for the Rangers. Talofofo's bats were alive and well with 13 hits as they scored three runs in each inning from the 3rd through 6th innings.
Andrew Taijeron, Dave Santiago and Andew Concepcion led the charge with two hits apiece.
The Cougars, in suffering their first loss of the season, committed eight errors of their own.
Jr. NATIONALS 12, CARDINALS 4
After in impressive debut just six nights earlier, the Jr. Nats continued their excellent play by taking down the 76 Cardinals.
The Juniors broke away from a close 5-4 lead with seven runs in the final three innings. Steady defense was once again key as they committed only two errors on the night for a total of three miscues in two games. Pretty impressive in a league that has averaged close to nine per team per game.
Cleanup hitter Ashton Tedtaotao went 3-for-3 while Franklin Ninete, Jr. had a good night as well going 3-for-4 with 2 RBI. Elijiah Asuncion was 2-for-2 with 2 RBI.
Leo Eber had two of the Cardinals' four hits along with 2 RBI.
PHOTO GALLERY BROUGHT TO YOU BY:

QUICK HITS
Guam MTB National Championship: Edward Oingerang and Jennifer Camacho are your 2023 MTB national champions. Oingerang finished the course in 1:13:24 while Camacho won her second straight title in 54:08.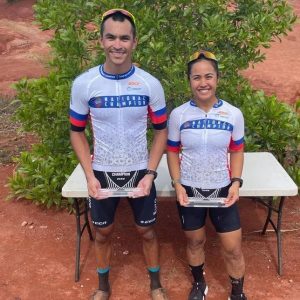 ——————————————
Kobe Miyashita, with St. John's coach Arvin Flores, was named the 2023 IIAAG Middle School Boys Volleyball MVP!