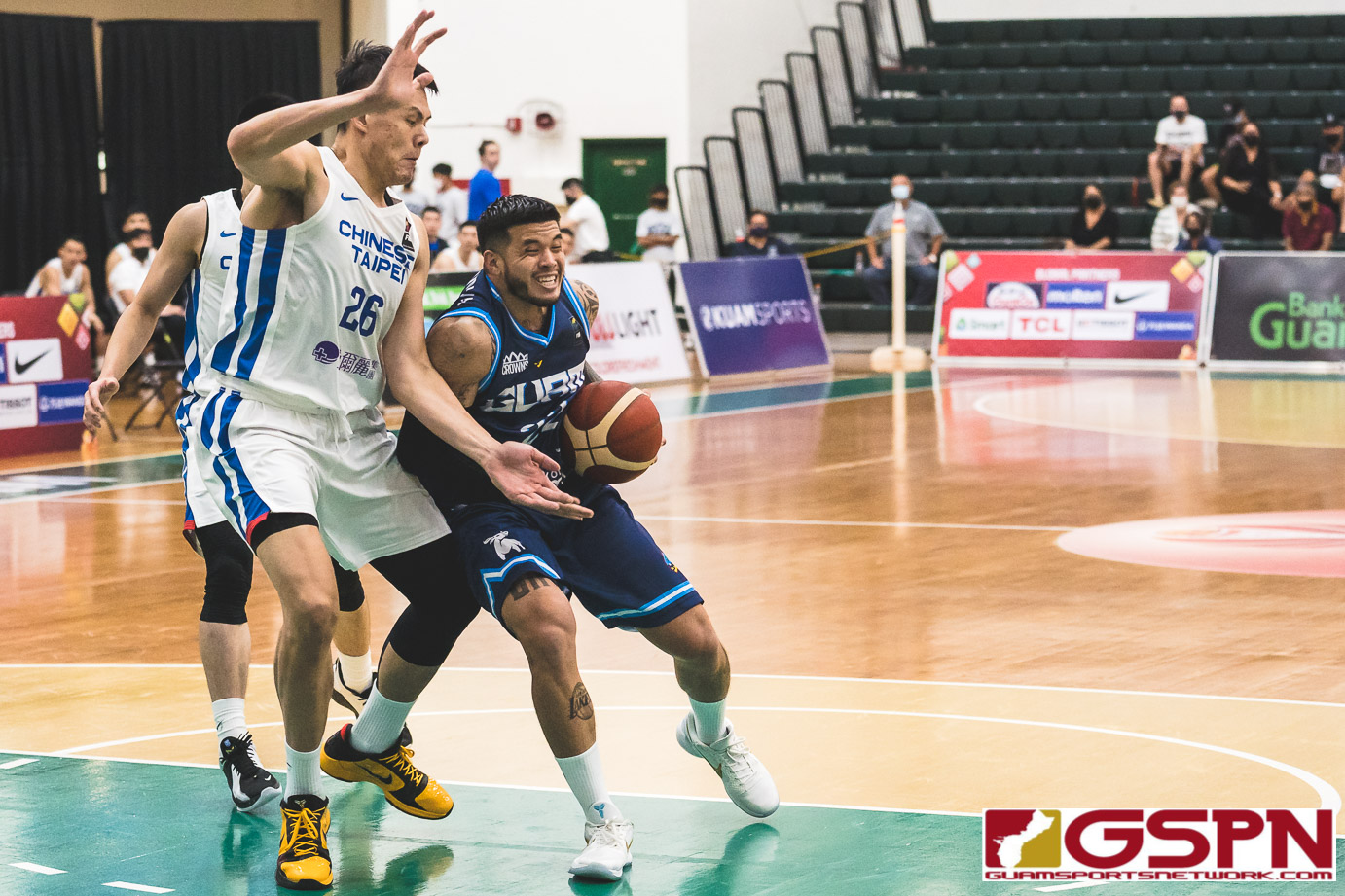 By GSPN
It was always considered a game of eight quarters for the Bank of Guam Men's National Team vs. Chinese Taipei, so they knew it was too early to celebrate after picking up a big 77-72 win in Game 1 on Thursday. Chinese Taipei made the necessary adjustments and held on to defeat Guam 85-77 on Saturday in Game 2, coming out to a final tally of 157-154.
The loss ends Guam's run in the FIBA Asia Cup 2021 Indonesia Qualifiers.
Guam shot a rough 11/23 from the free throw line while committing 17 total turnovers. Leading Guam in scoring was Mark Johnson with 18 points followed by Tai Wesley's 16 and Takumi Simon's 15.
Coming into the game short handed with only a 10-man roster, Guam also suffered early adversity with starting point guard Daren Hechanova getting injured in the opening quarter. Hechanova would make a return later in the 2nd quarter, but a 10-0 sparked by Taipei's Ting-Chien Lin had erased Guam's lead by halftime.
Chinese Taipei held a double-digit lead for majority of the second half until a late really in the 4th from Guam. Down 82-73 with 1:13 remaining, a free throw from Johnson and a Galloway dunk off a Tai Wesley feed would get Guam within striking distance 82-76. Lin convert on a big jumper to go up 84-77 with 20 seconds remaining.
Takumi Simon would get one last shot to tie the overall tally, but a highly contested look wasn't able to convert giving the win to Taipei.
Listen in on the press conference from Team Guam's Head Coach EJ Calvo and Takumi Simon.
PHOTO GALLERY BROUGHT TO YOU BY:

National Guard Athletes
Scott Eclavea
Scott Eclavea is a jiu-jitsu black belt and an accomplished MMA fighter. The Guard has given him an outlet in combatives to display his martial art skills, where he's become a head instructor for that program. Eclavea has served since coming out of high school and the Guard has only changed his life for the better.
COMING SOON …
LIVE FOOTBALL ON GSPN
Semifinals: #1 FD vs. #4 Southern (Friday 7 pm)
GSPN Preseason Basketball Tournament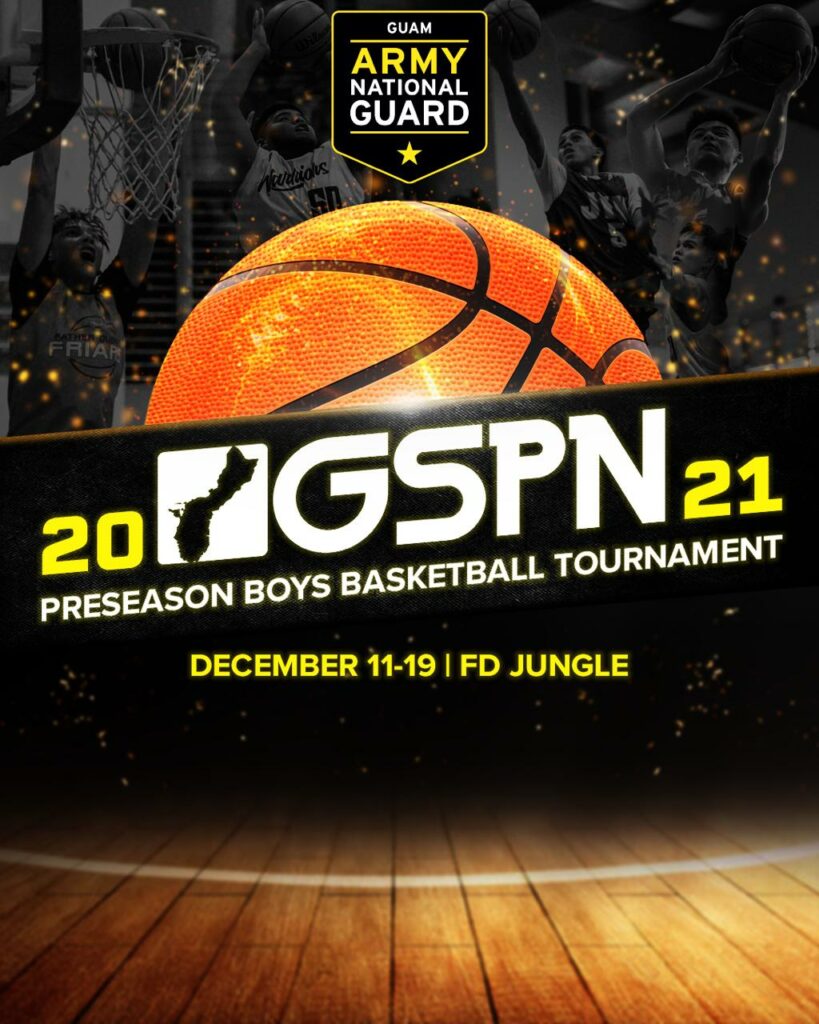 QUICK HITS
Robert Artero Maley recently captured the 182-lb. division of the Costa Mesa Classic, winning via pin in 4 out of 5 matches. Robert is a 4-year varsity wrestler at San Clemente HS (Tritons) and is currently ranked 15th in California's high school scene. He is the son of Jacque Artero Maley (AOLG 1991).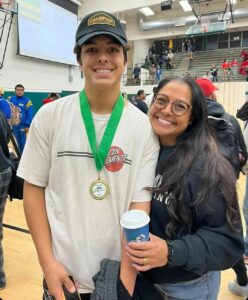 ——————————————–
Pat Taitano and Rich Abiador, teammates on the 1995 SPG volleyball team, have led their high school girls volleyball teams to the Washington State Championships in Yakima, Wa.
Taitano coaches Mt. Rainier High while Abiador leads North Creek High.
There for support is Dr. Mark Perez, a health professor at Central Washington University and a former UOG volleyball player.