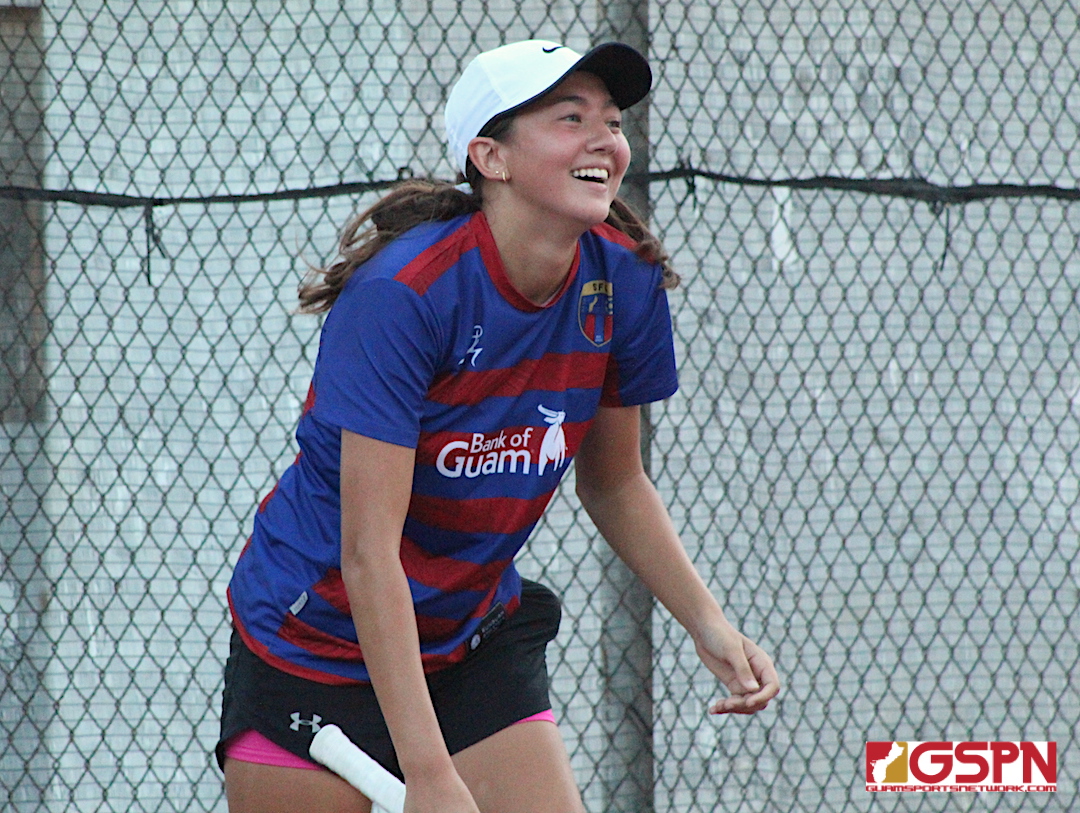 By Robert Balajadia
A day after the Harvest Eagles took the top spots in the IIAAG Island-wide Tennis Tournament Doubles, the St. John's Knights owned Wednesday evening at the Tamuning Tennis Courts by claiming the top two spots in the Singles Division.
Knight Kaia Malakooti secured her spot as a three-time champion while freshman Arman Sachdev made quite a debut season finishing gold.
Malakooti more decisive in rematch with Gregoire
The regular season meeting between St. John's Kaia Malakooti and Academy Cougar Marie Gregoire went 13 exciting sets with Kaia getting a late surge to grab the win. Wednesday's contest was more decisive as Malakooti played a tight match to defeat Gregoire 8-2.
"My mentality on this one was completely changed. In our first one, the nerves were there since I haven't played her in a year and she's always my toughest competition. I have to give a huge shoutout to my teammates for always supporting me from the beginning and it's really thanks to them that my nerves flew out of my mind; they really got me going," said Kaia.
Kaia was capitalizing on errors Gregoire didn't make in their first meeting, holding a 6-1 advantage through seven sets. Gregoire managed to grab the 8th set, but Malakooti finished strong in the 9th and 10th to secure her three-peat.
"Everything was just as serious and just as competitive as the first game, but I always respect [Marie] as a player no matter what happens on the court," said Malakooti.
While Kaia was doing her thing, teammate Arman was in a fierce battle of his own on the court right next door, which is unusual for most Gold Medal tennis matches. Malakooti was admittedly curious how her fellow Knight was fairing, but she was too dialed in to her own game to pay much attention.
"Aarman and I practice together sometimes and we always have each others backs. We told each other we could get it done and didn't doubt each other one bit, and now look what we accomplished!," added Kaia.
Sachdev pulls away from close battle
The top seeded St. John's Knight Arman Sachdev fully expected a battle against Harvest Eagle Anthony Gregoire which is why he wasn't at all phased leading 5-4 in sets with the underdog close behind. Sachdev saved his best games for last, claiming the final three sets to win the Singles Gold 8-4.
"I was expecting this. [Anthony] is a good player and I face him on nationals and I know how he plays so I just had come ready with my game plan… You have to focus on the point in front of you and less of the overall score. Like when it's 5-4, I'm not thinking 'oh man it's 5-4', I'm thinking I have to win this point and focusing only on what I have to do to win that point," said Aarman.
After setting the bar high after just his first year, winning it all once isn't enough for the young tennis star who already has aspirations of defending his gold medal for the rest of his high school tenure.
"You can't be satisfied until you've won it all right? I've still got three more years to go and I want to win more!," said Sachdev.
Island-wide Tennis Results
PHOTO GALLERY BROUGHT TO YOU BY:

Athletes Birthdays by W5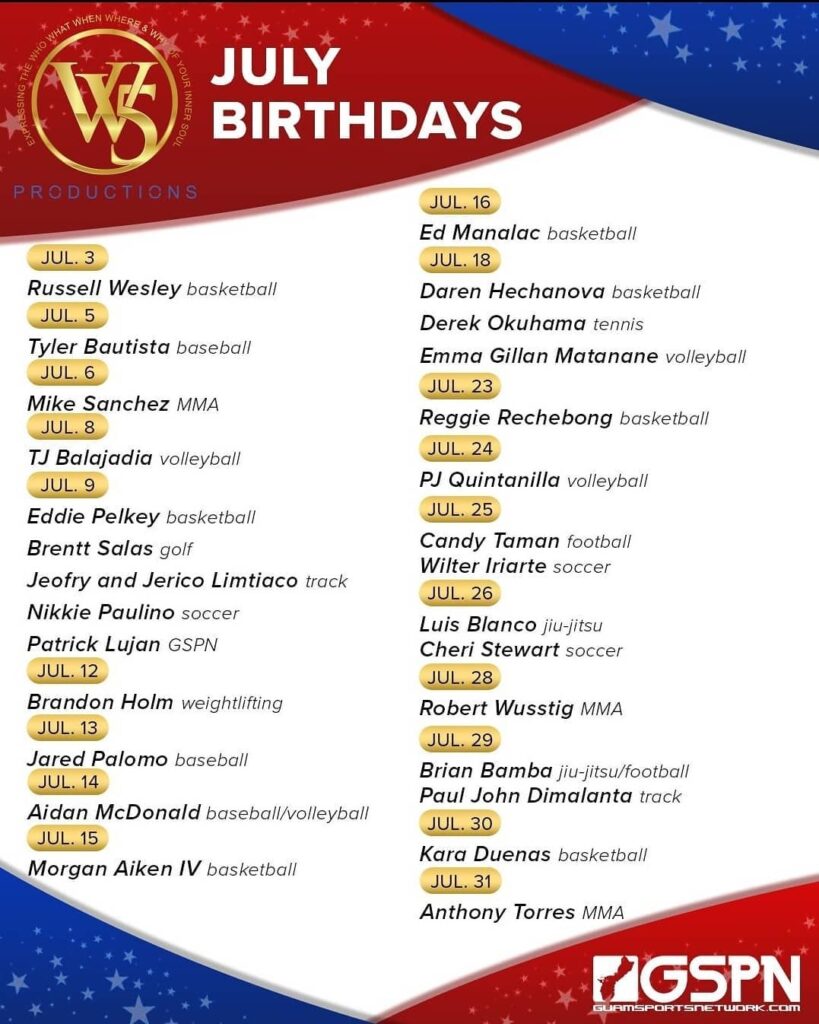 Foody's Fun Facts
Favorites From Year 2
COMING SOON …
2020 Tokyo Olympics
UFC Fight
Aug 1: Trevin Jones vs. Tony Kelley
QUICK HITS
——————————————————–
Guam's Joey Miranda met up with Chamorrita Softball Star Bubba Nickles and Olympic Teammates Dejah Mulipola and Aubree Munro out in Tokyo as we approach the Olympics!
Photo credit: GNOC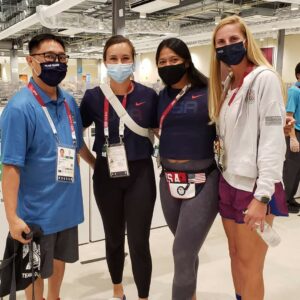 ——————————————————–
Former Guam resident Tre Taylor has committed to play cornerback for the Southwestern Junior College Jags.
Turner attended Harvest and FD before transferring to Hawaii where he played for Saint Louis, the 5th ranked team in the nation.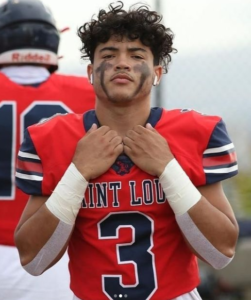 ——————————————————–
The big man Zach Banner getting to throw out the first pitch earlier today for the Pittsburgh Pirates!