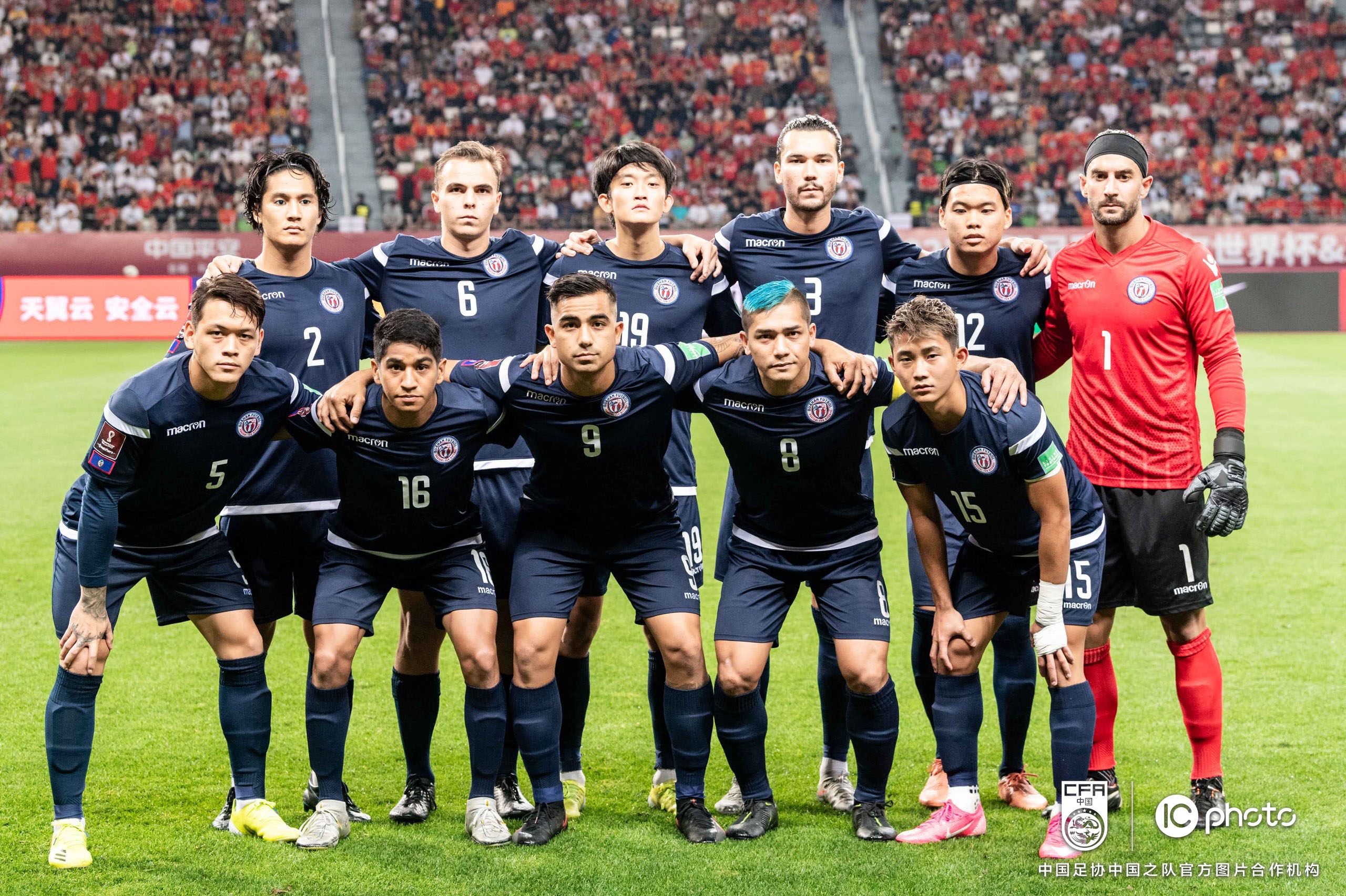 PRESS RELEASE – The Matao, Guam National Team, starved a qualification-hungry China PR team for the majority of the first half of the teams' Group A Round 2 clash of the FIFA World Cup Qatar 2022™ and AFC Asian Cup China 2023™ Asian Qualifiers, but left its opponent satisfied with a 7-0 win at the Suzhou Olympic Center Stadium in front of close to 30,000 fans.  
"They did what they came to do," said Matao captain Mark Chargualaf during a flash interview after the match. "The 18 months off (due to COVID19) really hurt us, but we still fought with everything we had.
"We knew that they were going to come in, whip a lot of balls in, and we tried to prepare for that better this time. We had some success, but you know, (China) eventually broke through and put the ball in the back of the net. Compared to last time, I felt we did a bit better in terms of defending the crosses because we expected that," Chargualaf added.
China, comfortably sitting in second place in the group with 10 points, still have three more matches left in Round 2, but must also hope that Syria, current table toppers, drop some points in their next matches to have a chance to move on outright to the next stage of FIFA World Cup Qatar 2022™ qualification. Otherwise, China will need to finish as one of the top four second-place teams from all groups to seal a spot in the next round of qualification. China also defeated Guam 7-0 in its home match in Oct. 2019.
Other teams in Group A are the Philippines and Maldives. Guam is currently scheduled to play against the Philippines on Jun. 3 and will play its last match of the round against Syria on Jun. 11. Guam already played both home and away legs against Maldives.
"First of all, we would like to congratulate China on the win," said Guam Head Coach Suh Dong Won through a translator during a post-match press conference. "Second, during the first half, we did what we were training to do, but in the second half, we were not as successful. In other matches, we are going to better develop our defensive patterns and train on defensive situations much better than this game against China. We saw the players' potential in the first half, so we're going to develop these strong points more and try to get a good result in upcoming matches.
"As you know, when we came here, we've had to train constantly everyday because most of the players are not professional players. Also, some players had to fly from Guam, some from the U.S. – we had so much trouble trying to arrive in China, so because of that, our players' condition couldn't be at its optimum level. We could show what we're capable of playing in the first half, but with an issue of stamina during this match, we couldn't match the performance in the second half," Suh added.
Spain-based Wu Lei opened scoring for China PR with a penalty kick in the 20th minute and later completed a brace in the 55th minute. Naturalized Brazilian Alan Douglas Borges de Carvalho also scored twice for China as a second-half substitute. Other goal scorers were Jin Jingdao, Captain Wu Xi, and naturalized Brazilian Ai Kesen.
Notably absent during the match was Guam's top international goal scorer and most capped player Jason Cunliffe, sitting out due to yellow card accumulation in previous Round 2 matches. Guam also was without five additional players who had to be re-routed through Dubai; however, the charter flight out of Dubai would not depart before the match against China.
Chargualaf officially put on the captain armband for the first time, and a handful of players made their debut for Guam against China: Anthony Moon, Clayton Sato, Leon Morimoto, Shane Healy, and Eduardo Pedemonte, Jr.


QUICK HITS
The Figo Islanders 40s women's softball team took gold in the Senior Softball World Championship in Las Vegas. Figo came out of the loser's bracket and beat the Arizona Belles 17-3 in the AA division championship game Sunday afternoon.
Other Guam teams that played in the 40s tournament were: Team SOTTA (women's) and Bud Light Guam, Friars 671 and Sindalun Guahan (men's).
Sindalu finished a respectable 4th out of 24 AAA division teams.