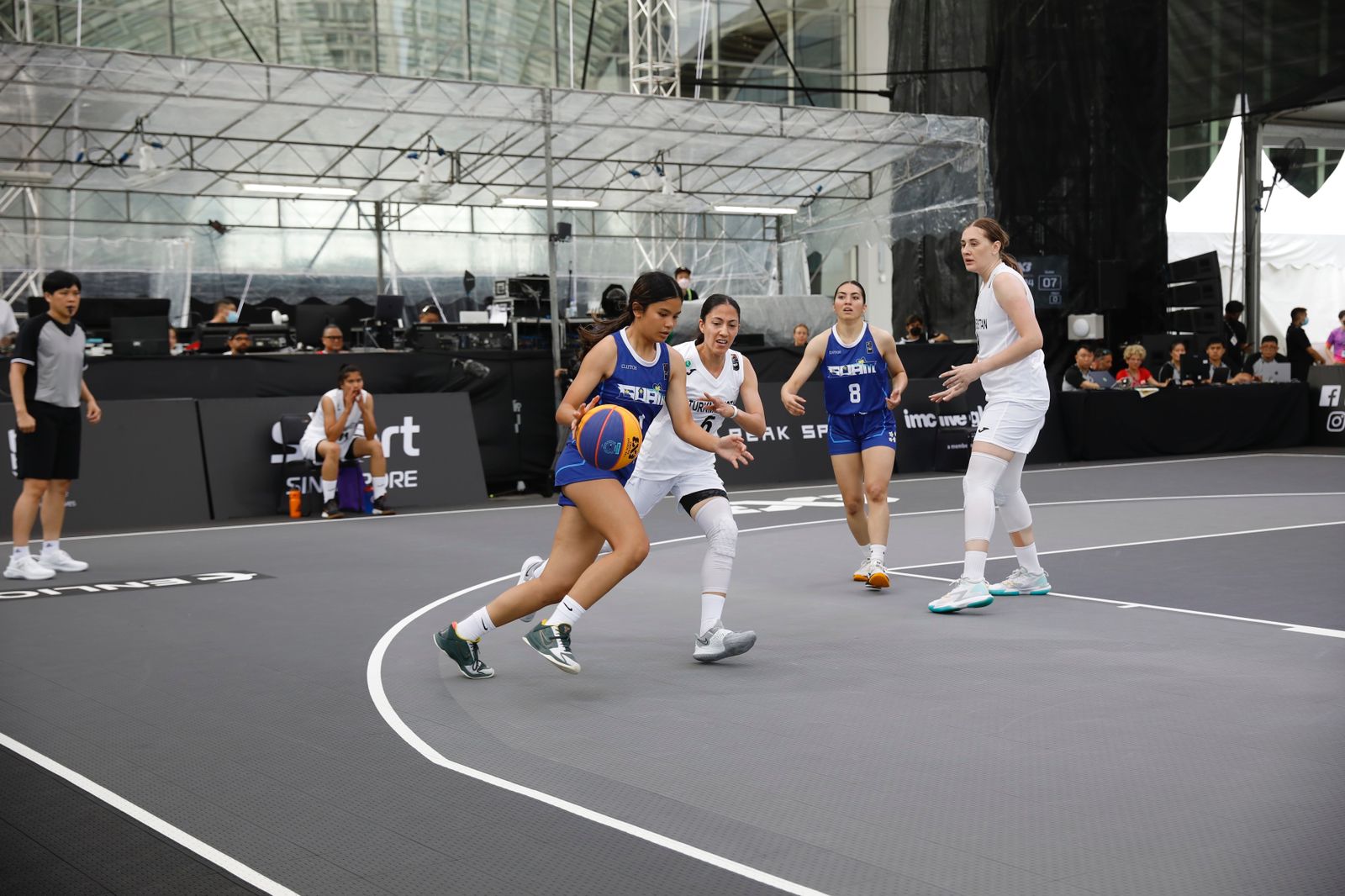 PRESS RELEASE – In less than a week, some of the island's top high school basketball players will get a chance to test their mettle against the region's best at the FIBA 3X3 U17 Asia Cup 2022 in Malaysia. The three-day tournament, slated for Oct. 13-16 In Kuala Lumpur, will feature athletes from a dozen countries including powerhouses like Japan, China, the Philippines, New Zealand, and Australia.
"We're excited to send both a boys and girls team to Malaysia this month for the U17 FIBA Asia 3×3 tournament. Our teams are talented and eager to represent Guam," said Seve Susuico, GBC's 3×3 Director. "In my personal experience as a player, the 3×3 game is much different than the 5×5 game. It's a fast pace and very physical." Susuico is a veteran of 3X3 competition for Team Guam and Gold Medalist in 3X3 at the 2019 Pacific Games. He added, "GBC has been trying to participate in as many FIBA 3×3 competitions as possible, from youth to senior levels. The experience we gain has been priceless, and we continue to elevate Guam's reputation in the sport as we improve on the international stage!"
For the Men's U17 Team, Guam will be represented by Blaise Ada, Ralph Macaldo, Elpizo Orichiro and Raven Pascual. Ada is the veteran on the squad, armed with a wealth of international and varsity experience. The senior from Father Duenas has been a varsity player since his freshman year, suiting for the Friars' championship runs in 2019 and 2020. He has also represented the island in FIBA Oceania youth competitions in the past. Orichiro, a senior at Okkodo, was most recently a member of the U17 squad that competed in California earlier this year. Macaldo, a junior at Simon Sanchez, and Pascual, a sophomore at St. Paul, are making their debut as members of the junior national squad. Macaldo, a power forward, was a key member of the Sharks' ISA championship run in 2022. While Pascual is gearing up for his first year at the varsity level, the young gun will be contributing speed and shooting to help the talented squad.
Blaise Ada, who said he's looking forward to elevating his game against elite caliber athletes, emphasized that it's always "an honor to represent Guam in international competition. It gives us an opportunity to showcase our skills, learn from higher level competition and experience other cultures."
On the Women's Team, Guam will be represented by seniors Kailie Celo, Jada Han, A'lura Hernandez and Jasmine Samson. All four were members of the U17 team that recently represented Team Guam in California. Celo (St. Paul) and Samson (Okkodo) will be making their debut in international competition this October. Additionally, SPC's Hernandez and JFK's Han, a two-time interscholastic MVP, were members of the women's senior team that recently earned gold at the Micronesian Cup 2022 in July.
Hernandez echoed the sentiment of Ada, adding, "It's always an honor to put on the Guam jersey and represent my island and my family." Hernandez said her goal is always to represent the island to the best of her ability. Playing in 3×3 offers athletes a chance to expand their skillset. "I mostly play on traditional 5v5 teams, 3v3 has really helped me to improve on my individual skill set," Hernandez said. "But I enjoy the fast pace of the 3v3 concept and I'm excited to battle with my team against other countries."
As for her expectations against the higher-seeded teams, Hernandez said she's counting on her team continually giving "110%" on every possession. "Being seen as one of the 'smaller' teams more often on these international tournaments, I hope that we are able to compete and win some games," she said. "We've been training hard since the start of summer playing basketball almost every day, so we are ready."
For Susuico, he said he's hopeful that the junior national team can emulate the success of the men's and women's senior teams during the 3×3 FIBA Asia tournament held in Singapore this past July. "Both teams were able to pull off upset wins against countries with much larger populations than Guam and that speaks volumes of the talent developed here on island," Susuico said.
The 2022 competition, which is also the fifth edition of the U17 games, will feature athletes specifically selected to represent their countries. The 2019 edition crowned Australia as the women's champions, while Japan captured the men's crowns.
Both Guam teams will be playing in the qualifying draw on Oct. 14, hoping for a chance to compete in pool play and vie for a medal. The men's team will be playing against highly ranked Qatar, Hong Kong and Chinese Taipei. The women's team will be competing against Samoa and Singapore. Finishing at the top of their respective pools will advance them to the main pool.
The Guam Basketball Confederation and our National Teams are supported by the Bank of Guam; as well as Docomo Pacific, Foody's, Pacific Points, Dodge Ram, and the Guam Army National Guard. Special Thanks to Governor Lou Leon Guerrero, Lieutenant Governor Josh Tenorio, Senator San Agustin and the Guam Legislature for their support of our national programs and teams!
For additional information, please email: [email protected]

QUICK HITS
3rd place: Big ups to the Para Todu Rugby Club for finishing 3rd out of 16 teams in the Manila 10's Rugby Tournament today. Biba Guam Rugby!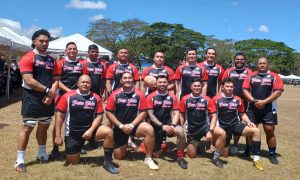 ——————————————
Guam MTB National Championship: Edward Oingerang and Jennifer Camacho are your 2023 MTB national champions. Oingerang finished the course in 1:13:24 while Camacho won her second straight title in 54:08.