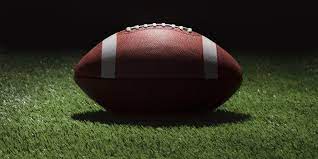 It's that time of year when high school football would just about be getting off its season.
With the schedule change to 4th Quarter, however, football players are left with a strange emptiness for the gridiron.
Cue in the Wrex Shop 7-on-7 Tournament.
Tournament organizer Jacob Dowdell took the initiative to keep the football athletes in active mode with this tournament.
"We're super excited about holding this tournament," Dowdell said. "We're going to go with whoever shows up. They are young kids so it's our job as adults to help them."
Dowdell said he's also working with former NFL running back Todd Gurley who visited Guam in June to hopefully form a Guam team for the NFL 7-on-7 Program.
High school players don't need to be affiliated with any team, just come out, have fun and stay active.
The tournament begins this Saturday at the Tiyan Field from 3-5 pm and runs every Saturday until the championships on September 24.
Rules and Guidelines
-Must Register at W5
Once you Register you will be eligible for "Hope Camps" in
-October: with College Recruiters and special guest
-December: with College Coaches and special guests
-March: College Coaches and special guests
-15 Person Max Roster Per Team (Present High School Students ONLY)
-Must have Mouth piece to play
-Can develop team around common village, high school, or friend group
Must have at least 1 designated coach per team.
No foul language
Good sportsmanship at all times
-Have fun