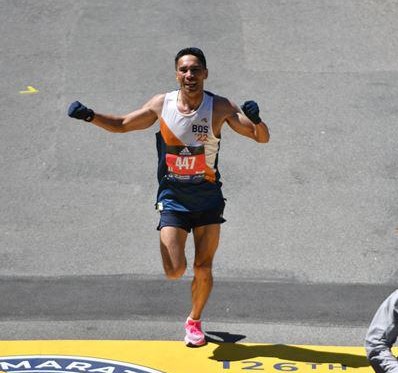 It was faster for Wayne Blas to run the 2022 Boston Marathon than it did to fly back to his home in Kentucky.
Blas broke his own Guam marathon record with a 2 hour, 29 minute, 48 second performance in the prestigious event Monday on Patriot Day in Boston.
The 44-year-old from Dededo, who's in Army retirement mode at Fort Knox (KY), gave his first interview after his record run and five-hour flight back to Elizabethtown.
GSPN: What was different this time around compared to your first nine Boston Marathon races?
WB: In addition to being the most prestigious marathon, Boston is known for two other things: it's a tough course, and what the weather is going to be like on race day. I ran Boston nine times, so I'd say I know the course pretty well and what to expect of it.
As for the weather, well, it's different and unpredictable every year. It seems that the weather on marathon Monday is either too warm/hot or cold, windy and rainy. The last time I ran Boston (not including the 2020 virtual run) was in 2018. It was the year with brutal conditions; torrential rain, very cold and windy. I had mild hypothermia and did not finish. It was the only time in my entire running career that I did not finish a race of any distance, to include the marathon. I honestly think that yesterday's weather was ideal or near-perfect conditions for the marathon. Temperatures were in the mid-40s to low-50s. There were some headwinds throughout the course, but I didn't think it had much of an impact on my race.
I think the one thing that was different compared to my first nine Bostons was how relax I was before and during the race. In previous Boston Marathons (and other marathons I've raced), I think I put a little too much pressure and expectations on myself. I normally would feel a bit nervous standing at the start line, but yesterday I felt so relaxed. I also didn't let my watch dictate my race, if that makes sense. In some of my previous marathons, I would run thinking that I had to stay within a certain pace range. This can be bad especially on a course like Boston where there are lots of hills (downhills/uphills).
GSPN: Physically and mentally, how did you prepare?
WB: Preparation for Boston was actually quite interesting. For most of 2021, I was the most inconsistent runner I've ever been. My running was on the back burner for most of the year because of work, specifically because of all the training exercises we had going on. I missed so many days of running. To put it into perspective, I ran a total of 660 miles over the course of 6 months (May-Oct), whereas I would normally run that amount of miles in 7 consecutive weeks of training.
After my last Army exercise in October, I started to get back into my normal running routine and began my marathon buildup for Boston. My buildup went really well. I put in a total of 10 weeks at 100+ miles/week, and really focused on training for Boston's course. My marathon-specific workouts went really well and showed that I was in good marathon fitness. I did have some bumps along the way though. I got the flu in mid-February and missed six days of training over the course of two weeks. Luckily, I was able to quickly get back into training after recovering from the flu.
Mentally, as mentioned earlier, I'm more relaxed. It helps that I have a handful of marathons (31) under my belt and ran Boston many times.
GSPN: What time did you have in your mind that you wanted to hit?
WB: Honestly, I went into Boston not having any specific time in mind. However, I did tell myself that I'd be happy with running anything faster than 2:33:13, which is my best Boston time from 2015. Boston is a tough course, but I strongly believe that runners can pop a fast time if they run smart and not go out too hard or crazy fast early in the downhills.
My training reflected that I was in equal or slightly better shape than I was when I ran my previous PR at Rocket City Marathon in Dec 2019. I think what was key for me in this year's Boston Marathon was that I was able to dial into the right effort. I felt smooth and controlled almost the entire race, and never struggled, not even up Heartbreak Hill.
GSPN: What are some memorable parts of the race?
WB: The Boston Crowd. Just like every other Boston Marathon, the crowds were amazing and very supportive. There were a couple instances late in the race when I passed a runner who stopped and then started to walk. The crowd would then get louder encouraging the runner to start running again.
Heartbreak Hill. Heartbreak Hill is an iconic part of Boston's course. I like to say that this is where I can tell if my trip into Boston is going to be a good experience or a long painful trot to Boylston. When I was running up Heartbreak I passed a lot of runners and was never passed. I crested the hill expecting that there was more to come, but that was it. It was all downhill from here.
CITGO sign. I knew I was having a great day and running sub-2:30 marathon pace for most of the race. But it wasn't until the CITGO sign, which marks 1 Mile To Go, that I realized I can still break 2:30. My watch showed 2:24:15 with a mile to go, and after some quick math, knew that I had to run faster than a 5:45 mile. My mile splits for the previous three miles (miles 23-25) were 5:39, 5:36 and 5:41, so all I had to do was run one last mile around the same pace. With the Boston crowd behind me, I was able to drop a 5:36 mile and break 2:30 with 12 seconds to spare. Honestly, I didn't think I had the sub-2:30 in the bag until about 50 meters to go. When I crossed the finish line, I was in disbelief that I had just run 2:29:48.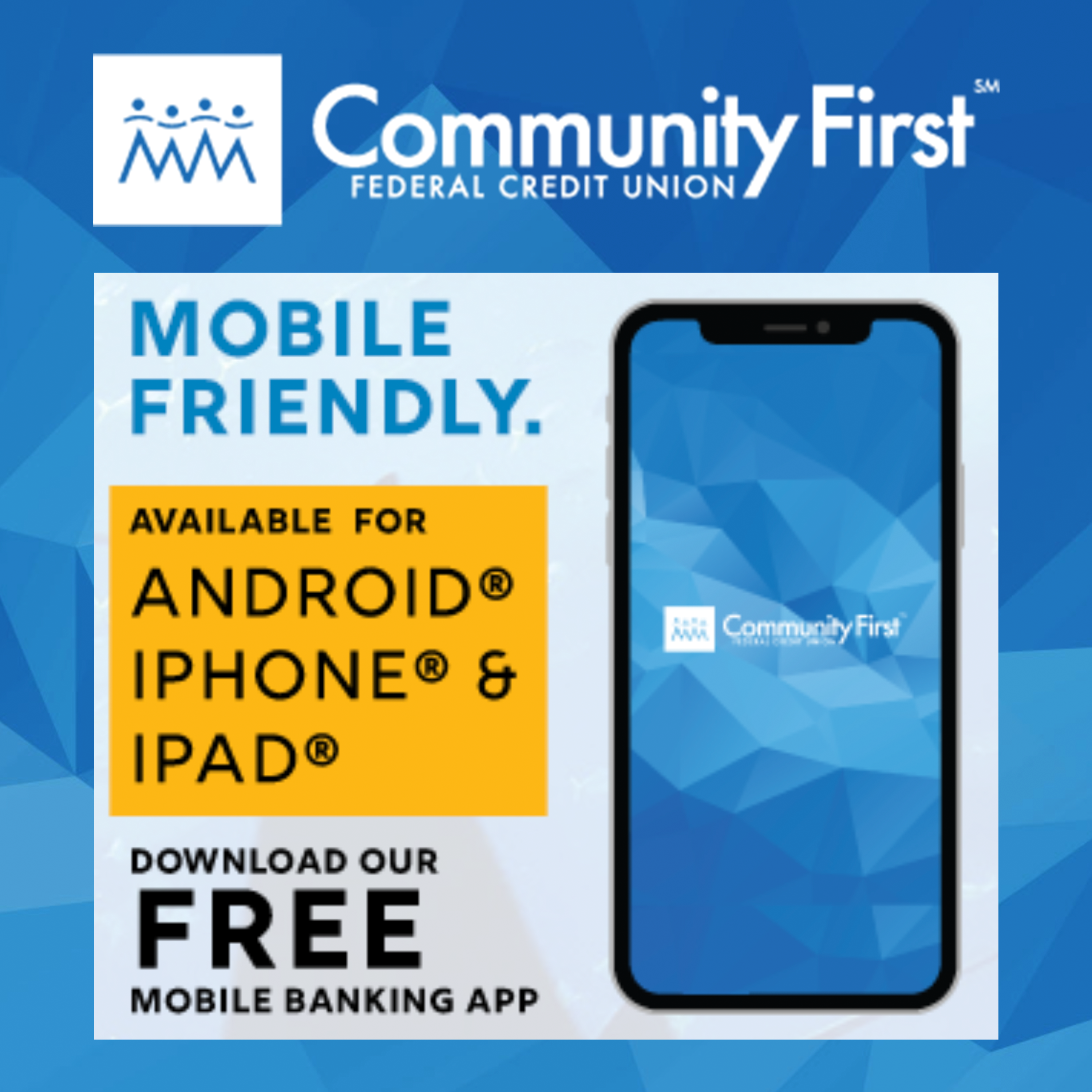 GPS Sports Calendar
SU

MO

TU

WE

TH

FR

SA
Events for November
1st
04:30 PM - 08:00 PM
JFK
05:30 PM - 08:00 PM
Various
05:30 PM - 08:00 PM
Various
Events for December
2nd
09:00 AM - 05:00 PM
FD Phoenix Center
10:00 AM - 03:00 PM
Various
10:00 AM - 04:00 PM
Various
Events for December
3rd
06:00 AM - 08:00 AM
Hilton Hotel
Events for December
4th
04:15 PM - 06:30 PM
Various
04:30 PM - 08:00 PM
GW Field
05:00 PM - 07:00 PM
Okkodo
Events for December
5th
04:00 PM - 06:00 PM
Various
05:00 PM - 08:00 PM
Various
06:00 PM - 08:00 PM
TBA
Events for December
5th
No Events
Events for December
7th
04:00 PM - 06:00 PM
Various
04:15 PM - 06:30 PM
TBA
Events for December
8th
05:00 PM - 08:00 PM
Various
Events for December
9th
Events for December
10th
05:00 AM - 09:00 AM
Skinner's Plaza, Hagatna
09:00 AM - 05:00 PM
UOG Field
Events for December
11th
04:00 PM - 06:00 PM
Father Duenas
04:15 PM - 06:30 PM
Various
Events for December
12th
04:00 PM - 06:00 PM
Various
05:00 PM - 08:00 PM
Various
Events for December
12th
No Events
Events for December
14th
04:00 PM - 06:00 PM
Various
04:15 PM - 08:00 PM
TBA
Events for December
15th
05:00 PM - 08:00 PM
Various
05:30 PM - 09:00 PM
TBA
Events for December
16th
08:00 AM - 04:00 PM
10:00 AM - 03:00 PM
Various
10:00 AM - 04:00 PM
Various
Events for December
16th
No Events
Events for December
18th
04:30 PM - 06:00 PM
Harvest Christian Academy
Events for December
19th
04:00 PM - 06:00 PM
Various
05:00 PM - 08:00 PM
Various
Events for December
19th
No Events
Events for December
21st
04:00 PM - 06:00 PM
TBA
Events for December
22nd
05:00 PM - 08:00 PM
Various
Events for December
23rd
10:00 AM - 04:00 PM
Various
04:00 PM - 10:00 PM
Okkodo
Events for December
23rd
No Events
Events for December
24th
No Events
Events for December
25th
No Events
Events for December
27th
05:30 PM - 07:00 PM
TBA
Events for December
27th
No Events
Events for December
29th
05:30 PM - 09:00 PM
TBA
Events for December
29th
No Events
31

1

2

3

4

5

6
Events for December
30th
No Events