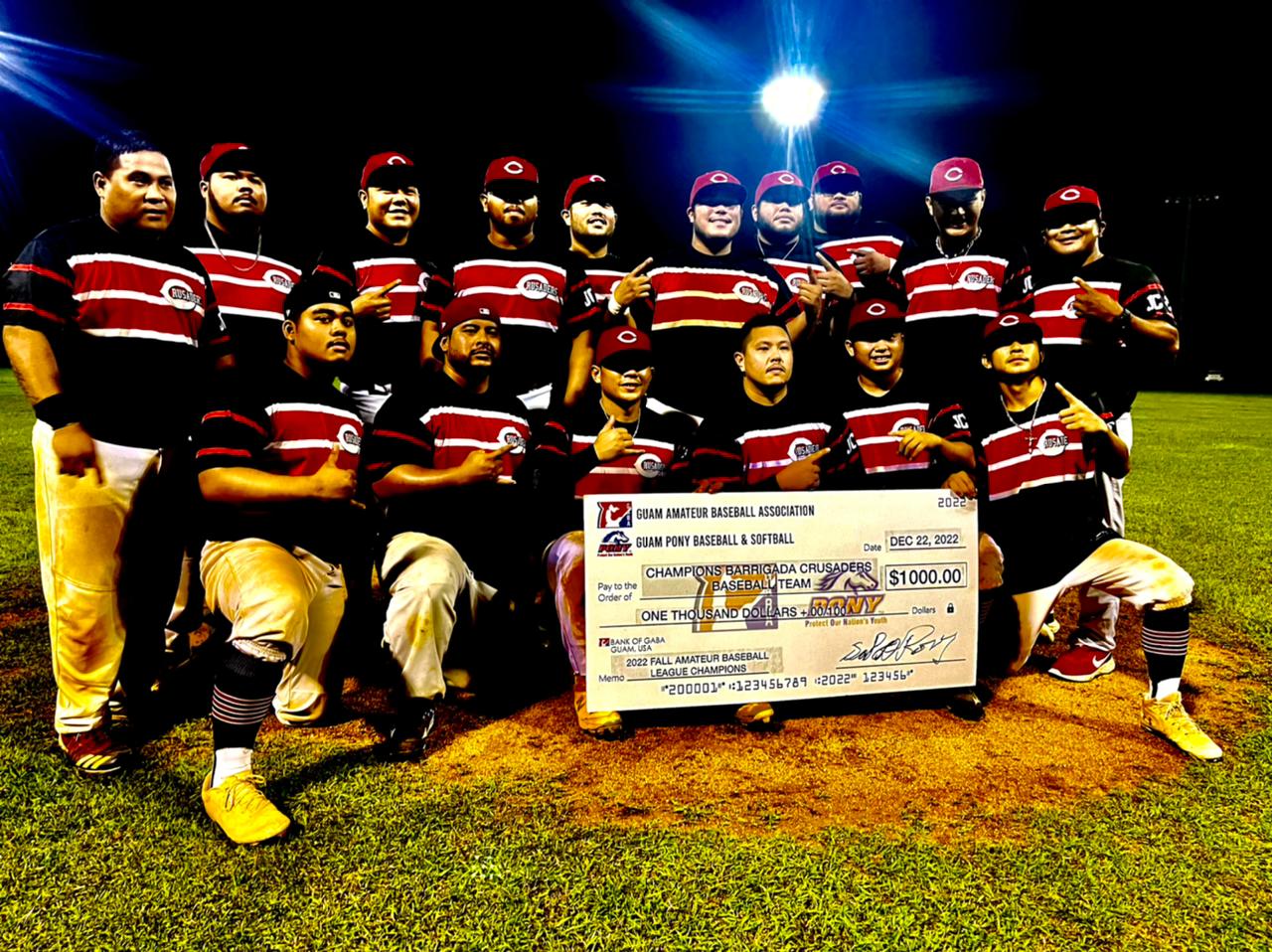 A four-run fifth inning proved to be all the difference as the Crusaders beat the UOG Tritons 4-1 Wednesday night in the winner-take-all championship game of the GABA Amateur Baseball League.
The Crusaders crawled all the way out of the loser's bracket to force the final 'if' game against the Tritons. They had lost their opening double-elimination game before reeling off six straight for the title.
Trailing 1-0, the Crusaders managed to load the bases in the bottom of the fifth inning before D.C. Nena's single tied the game. A dropped fly ball in right field allowed two runs to score followed by an infield fielder's choice that made it 4-1.
UOG scored another run in the sixth to cut the lead in half off a RBI single by Rico Seman and another in the top of the seventh off errors to make things tight before R-Jay Joe finished his complete game performance with his 11th strikeout of the night to seal the championship.
The Crusaders scratched out only four hits but still got the win. Mark Parks had two of the four hits. The Tritons scattered eight hits throughout led by Seman and Kobe Martinez with two hits each.