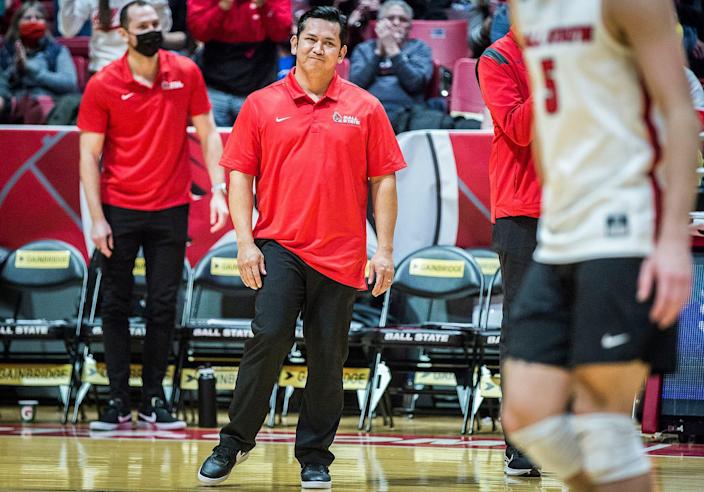 DONAN CRUZ. #2 IN THE NATION.
That's not a typo.
In just his first year as a D1 men's volleyball coach, Cruz has led the Ball State Cardinals to the second seed of next week's NCAA Men's Volleyball Championship Bracket after leading the Cardinals to their first MIVA Conference title in 20 years. He also was named the MIVA Coach of the Year.
Now they sit just one game away from the NCAA championship game, automatically getting a semifinal bid on May 7 in Los Angeles. Only seven teams in the country make it to the championship bracket hosted this year at UCLA's Pauley Pavilion.
Here's the NCAA Selection Show.