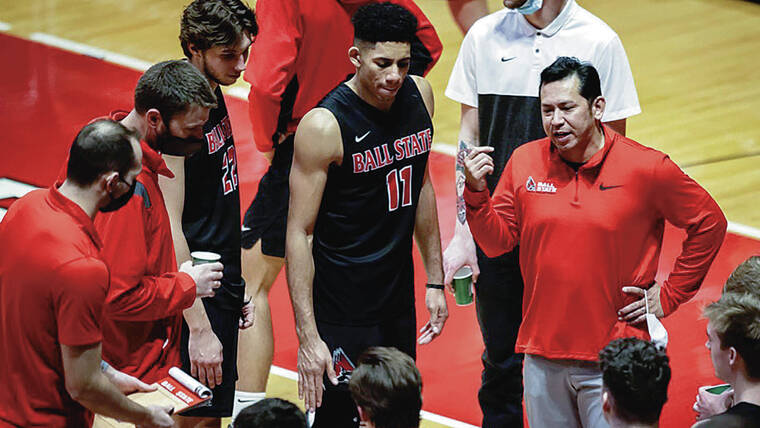 Donan Cruz's accolades keep mounting.
In an already magical season where he's led the Ball State Cardinals to its first NCAA playoff berth in 20 years in his very first season as a D1 coach, Cruz garners the ACVA National Coach of the Year award.
It is considered the highest individual coaching honor since it's chosen by a committee of peers.
Cruz is currently in Los Angeles where his Cardinals will take on the tough University of Hawaii Warriors this Friday at 12:30 pm CHamoru Standard Time in the NCAA Men's Volleyball semifinals.
Season-ending polls had Hawaii at #1 and Ball State at #4. The Cardinals beat the Warriors earlier in the season, but UH were without several starters in that match.
Cruz has won NAIA National Coach of the Year four times before making the jump to NCAA D1.