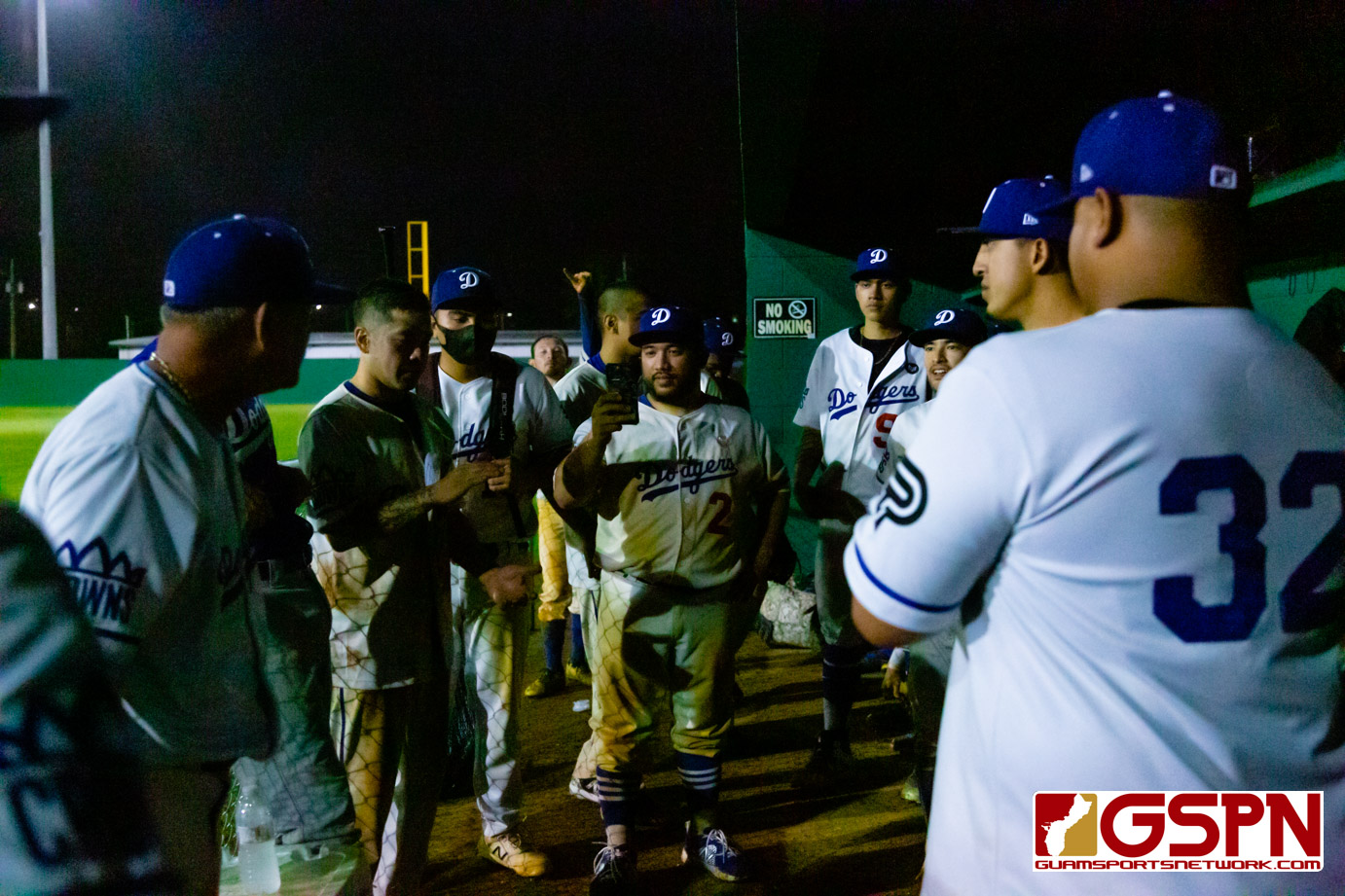 The heavily-favorite Dodgers got off to a good start to open the 2022 Guam Major League season.
After an incomplete 2021 season, the GML decided to start fresh in 2022 with 12 teams.
The Dodgers are stacked from top to bottom with their Friday night foes, the IT&E Rays, possibly their closest competition. They took care of business, winning easily 11-2.
The Dodgers scored five runs in the second inning and two runs in each of the next three innings to do all the damage necessary.
Ryan Martinez and Shon Muna, Jr. both went 3-for-5. Randy Alcantara and Ryan Palomo added a pair of hits with Palomo smacking a two-run homer in the top of the second inning.
You can follow the Dodgers Instagram account at @gudodgers.
UPCOMING GAMES
Sunday: Yigo Typhoons vs. Jr. Nationals 2 pm
Sunday: Pirates vs. Amigos 7 pm
PHOTO GALLERY BROUGHT TO YOU BY: