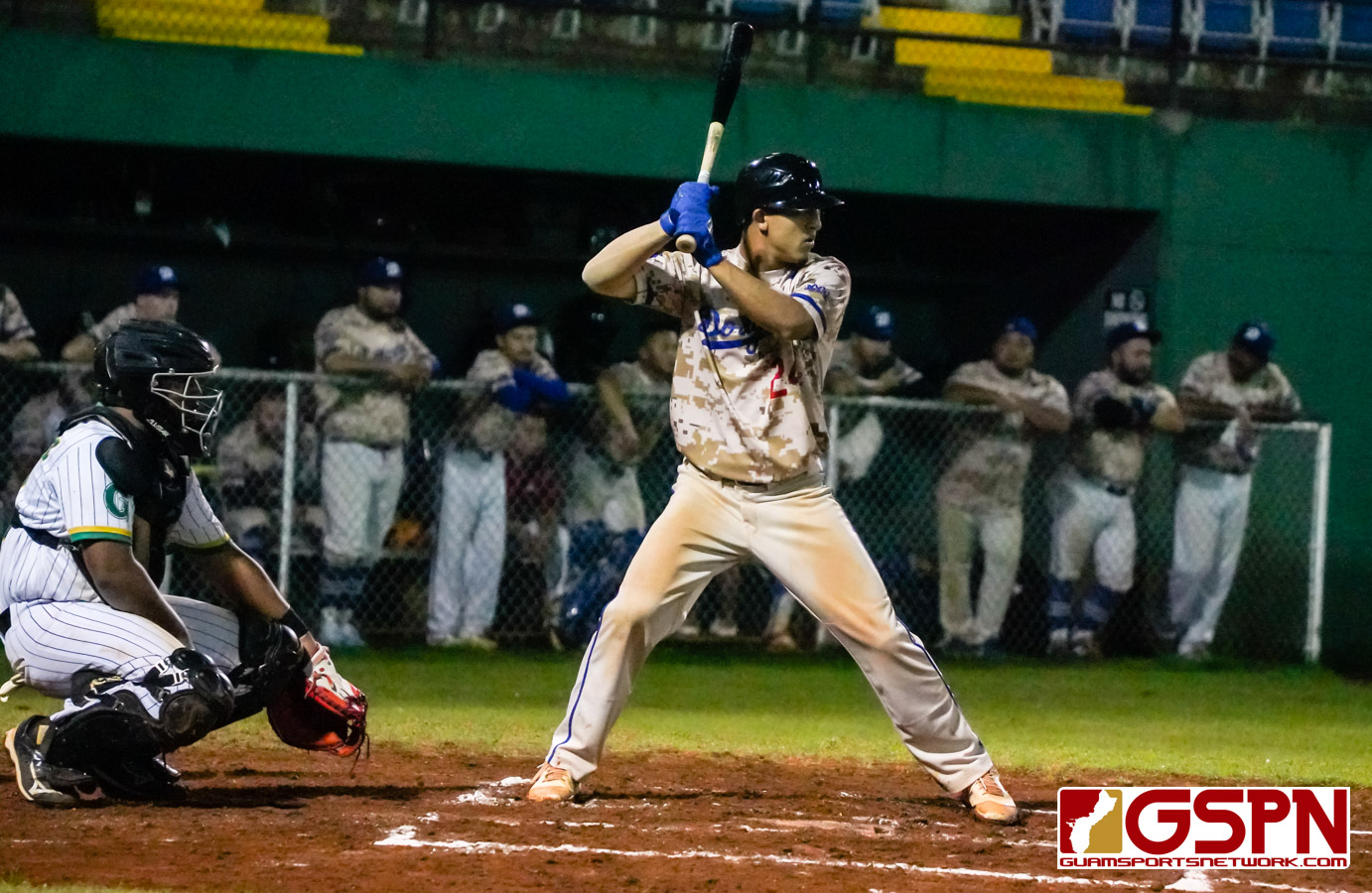 The preseason favored Dodgers are back on their winning ways in the 2022 Guam Major League, handing the UOG Tritons their first loss of the season 5-2 Sunday night at the Paseo Stadium.
The Dodgers came into the big game with a surprising 2-2 record, unexpected with the talent on their roster, while UOG was a perfect 4-0.
In the much-anticipated well played game that saw each team commit only one error each, the Dodgers pulled off two runs in the third and sixth innings and the defense did the rest.
Shane Muna had three of the Dodgers nine hits. Ryan Martinez went 2-for-4 with 2 RBI while Shon Muna, Jr. and Matt Muna added run-scoring hits. Glenn Palomo was steady on the mound for the win.
Ryan Martinez led the Tritons with two hits. Despite the loss, pitcher O'Neil Yobech struck out eight.
SUNDAY MATINEE
The Pirates improved to 5-2 with a big 11-4 win over the Yankees (3-4).
Chico Lizama went the distance and struck out eight in the Pirates win. The offense scattered 13 hits to make up for six defensive errors. Aiden Lizama and Hunter Kinney had a pair of hits each while Jacob San Nicolas and Deshon Naputi drove in two each.
Johnny McDonald went 3-for-5 in the loss for the Yankees, who led 4-1 after the third inning. The Pirates blew the game wide open with five runs in the 8th.
THIS WEEK'S GAMES
Monday: Rays vs. Redhawks
Tuesday: Rangers vs. Jr. Nationals
Thurday: Dodgers vs. Falcons
Friday: Rays vs. Pirates
PHOTO GALLERY BROUGHT TO YOU BY: