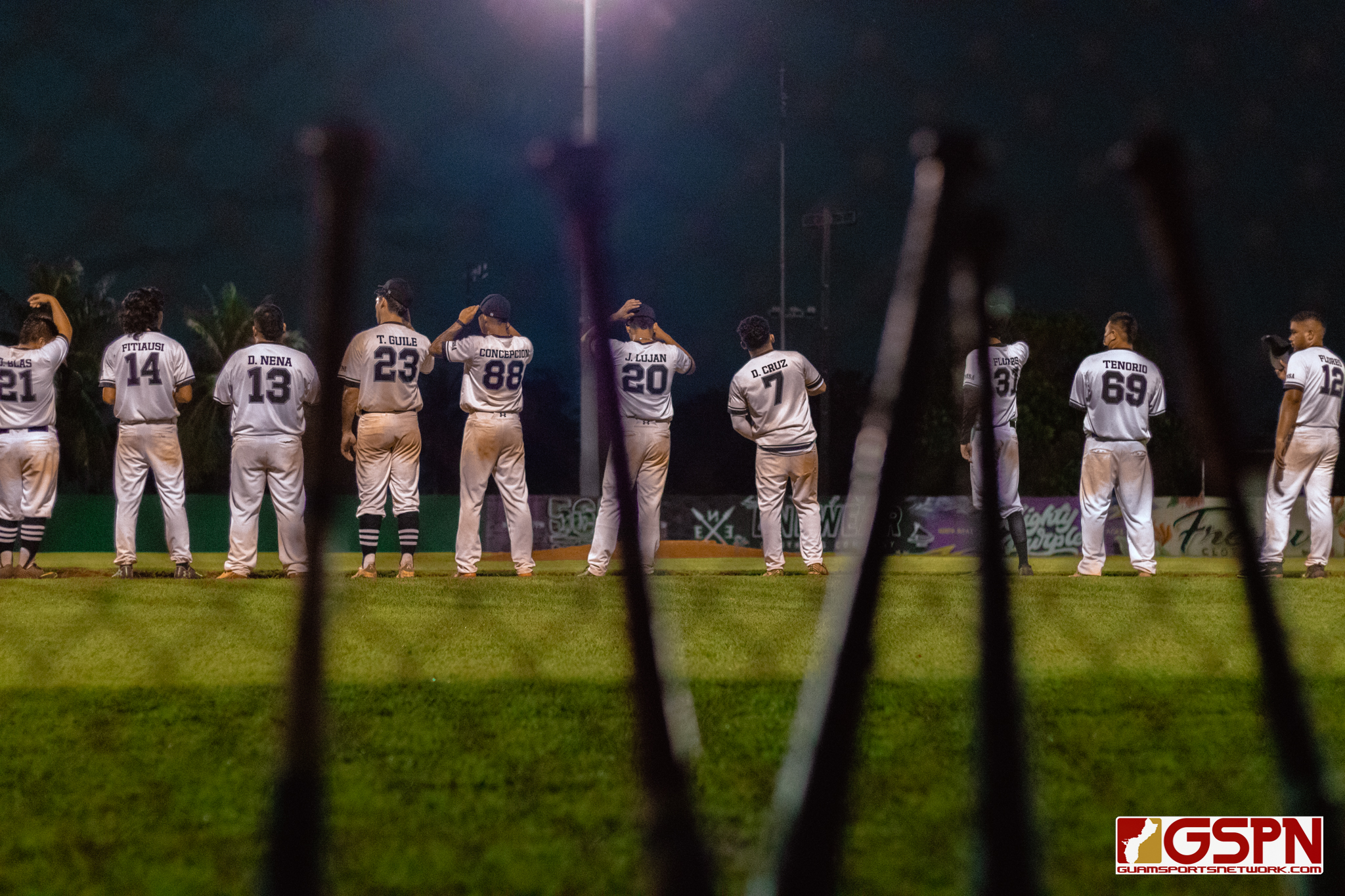 The Yigo Typhoons scored eight runs in the top of the 9th inning to shock the favored Dodgers 12-7 to take Game 1 of their Guam Major League best-of-5 semifinals Sunday night.
Their first two scheduled games were rained out.
Jake Concepcion, Carl Quintanilla and Sigi Sanchez all came up with huge running-scoring hits to lead the Typhoons to the Game 1 shocker.
The Dodgers were rolling and seamed to be on cruise control before Yigo's bats came alive late in the evening, banging out seven hits to score their eight runs.
Reliever R.J. Joe was huge, striking out eight Dodgers to help pull off the win. Concepcion and Quintanilla paved the way on offense with two hits apiece.
For the Dodgers, Shon Muna, Jr. and Randy Alcantara both went 3-5 while Aiden McDonald add a pair of hits. The Dodgers were cruising early 4-0 as starter Glenn Palomo didn't allow a hit in the first three innings.
Game 2 is slated for Thursday night.
Jr. Nationals vs. Talofofo Rangers
In the other semifinals, the Jr. Nationals look to sweep their series Tuesday night in Game 3. The Juniors smoked the Rangers 15-2 Saturday night in Game 2.
PHOTO GALLERY BROUGHT TO YOU BY: