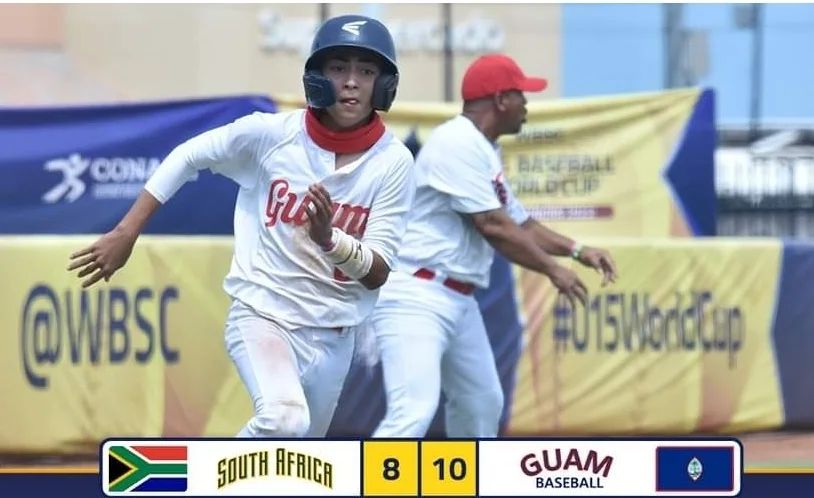 Guam wins its first ever WBSC U15 Baseball World Cup game 10-8 over South Africa in Mexico. It is the first time Guam has competed in such a world class tournament and they win their first game!
Guam scored five runs in the 1st and 4th innings led by Ayden Aguon, who went 3-3 and 4 RBI.
Gerson Hoebing was the winning pitcher going five innings with five strikeouts.
South Africa was ranked #26 in the world in 2021 with Guam ranked #38.
Our boys are in Group C consisting of the United States, Puerto Rico, Venezuela, Guam and South Africa.
We face the United States on Monday, Venezuela on Tuesday and Puerto Rico on Wednesday.
All games are at 3:30 am CHamoru Standard Time.