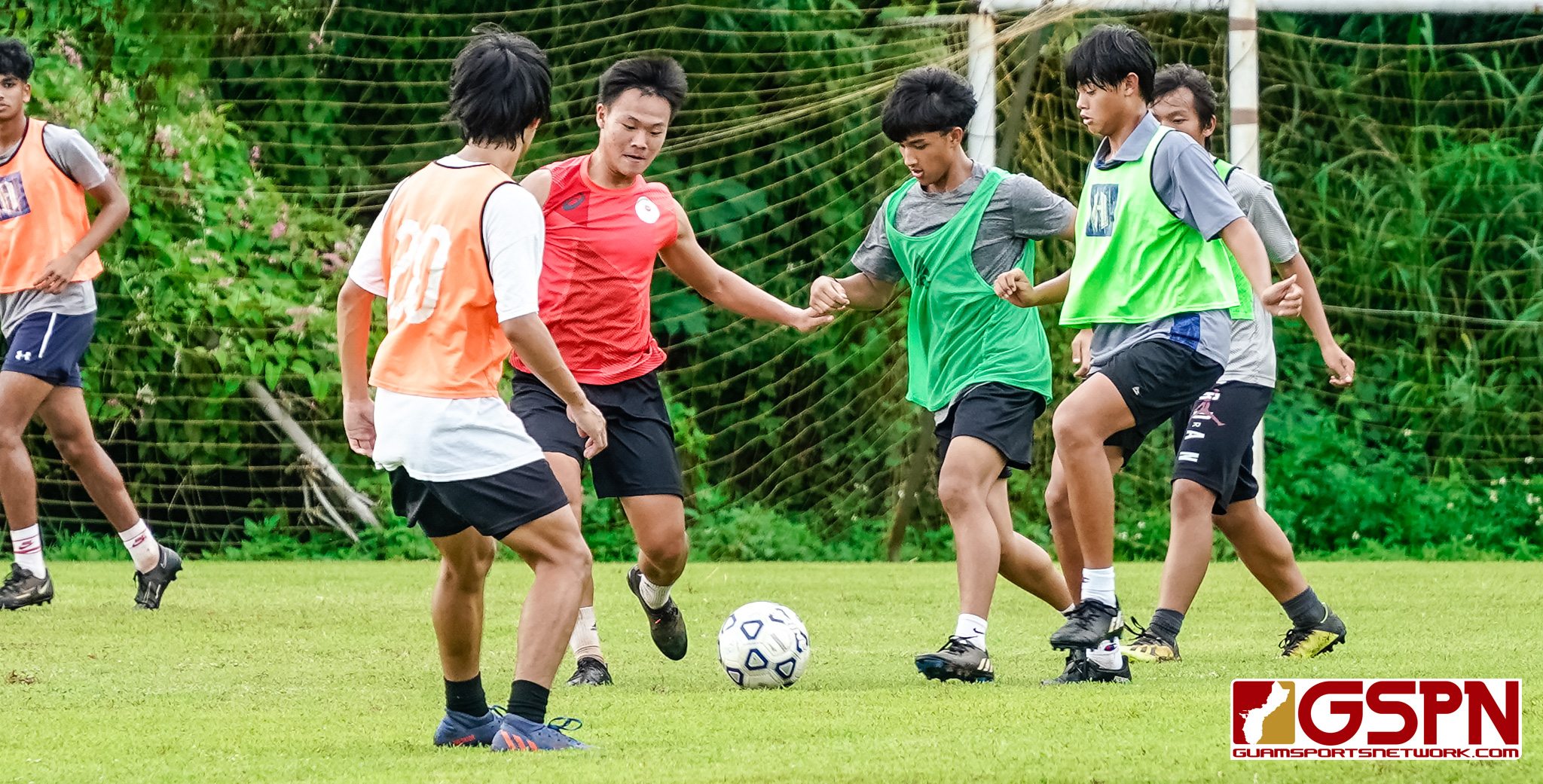 By Jay Leon Guerrero
This Saturday two champions will meet on one field for some bragging rights to see who will be the undisputed champion of high school boys soccer in 2022.
On one side, a three-time champion John F. Kennedy Islanders squad that has not tasted defeat this year. The other team, the Harvest Eagles are looking to make a statement.
The Eagles defeated the defending IIAAG champion FD Friars and look to upset another champion in 2022. The Islanders defeated a stubborn Okkodo Bulldogs team and then the Southern Dolphins to win the ISA Championship.
"For me personally, we are representing Harvest and the private schools and JFK is representing the public schools. It's champion versus champion so I'm coming into this game like another championship," said IIAAG MVP and Harvest co-captain Raito Atsuta.
Atsuta will face a club teammate and ISA MVP Taiyo Kanekatsu from the Islanders. Atsuta said the Islanders are a team with good chemistry and is expecting JFK to come out with an aggressive attack.
The road to the big game was an exciting one for the Eagles. The Eagles had to come from behind and defeat the St. John's Knights in a semifinal thriller and a shootout championship game to dethrone the Friars.
"We have been wanting the leagues to come back together, so this game is a great thing," said Harvest head coach Kevin Elwell. "We will hopefully see the community come together not just see a game of champion versus champion but two leagues come back together".
If the leagues were combined, this game would not have been organized by GSPN. When word got out of this game after the season, both teams scheduled practices for one more big game.
"I had some players practicing for the next quarter's sport. Players had to take a break from their next sport and came back to the soccer field," said Elwell.
"Before we started our season, we went against them for a friendly game. They didn't have all their strong players in that game but I'm excited to play against them and it should be fun," said co-captain Caleb Elwell.
Predictions
"I don't know about the score, but I definitely think it's going to be a close game," said Caleb Elwell.
"I think it's going to be a tight game, so it might be a low scoring game," said Atsuta. Atsuta said he's hoping the Eagles pull it off and the game ends up to be a high scoring contest for the fans.
The game is scheduled for 6 pm on Saturday at the GFA Field 2 in Harmon. Door open at 5 pm and tickets are $5 for adults and $3 for students/seniors.
PHOTO GALLERY BROUGHT TO YOU BY:

QUICK HITS
Bishop Obispos beat Mt. Carmel for the IIAAG Middle School Girls Basketball championship 37-25.
—————————————-
The Benavente Roadrunners crushed the Agueda Pirates 17-1 to win the 76 PONY Middle School Baseball League. Rodney San Nicolas was a beat, striking out 13 batters in a complete game while going 4-for-4 at the plate, including a homer and 4 RBI.