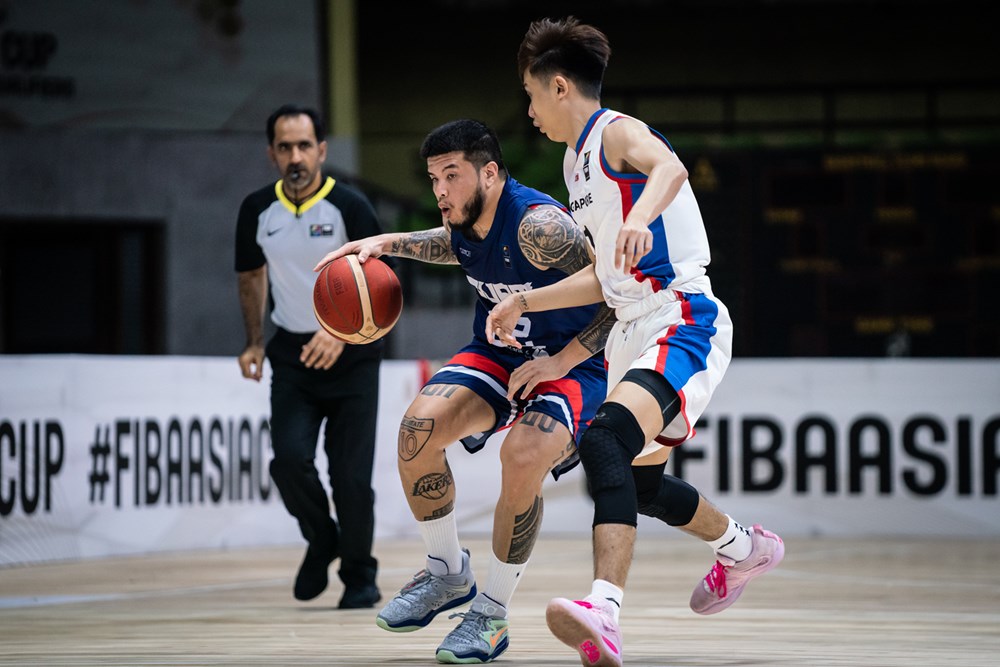 By Jay Leon Guerrero

The Guam Men's National Basketball Team defeated Singapore 82-59 in the FIBA Asia Cup 2025 prelim Qualifier rounds in Bangalore, India.
The Pacific Games two-time champions are in India to face Singapore and Hong Kong in Group C of the qualifiers. Half of their mission is complete after getting the victory versus Singapore.
Center Jonathan Galloway was too much to handle for the smaller Singaporean players, scoring 23 points and grabbing 12 rebounds. After a shaky second quarter, Team Guam looked down low for Galloway and he powered his way to points in the paint.
"We just needed to focus on better defensive rotation and really needed the time to play together and move the ball effectively," said Guam head coach EJ Calvo. "I'm proud of every player contributing to a solid win tonight."
Ernest Ross had 11 points and 10 rebounds and Jahmar White was productive off the bench with 12 points making four of seven shots from the field.
Jericho Cruz had 11 points and five assists; Darren Hechanova had nine points, four assists and two steals for Guam.
Calvo had faith in his younger players with White stepping up in the spotlight. Matt Fegurgur added another highlight to his resume with an alley-oop dunk with a nice pass from Cruz.
Defense was the key to victory for the Guam team which forced 17 turnovers and managed to rack up nine steals.
There is no time to celebrate, the team will need to rest and play Hong Kong tonight. The winner will advance to the next round.
Photos from the FIBA website

2022 GSPN I MÅS METGOT COMPETITION
2022 GSPN I Mås Metgot Competition Recap
2022 GSPN I MÅS METGOT COMPETITION
2022 GSPN I Mås Metgot Competition Recap
2022 GSPN I MÅS METGOT COMPETITION
2022 GSPN I Mås Metgot Competition Recap
COMING SOON …