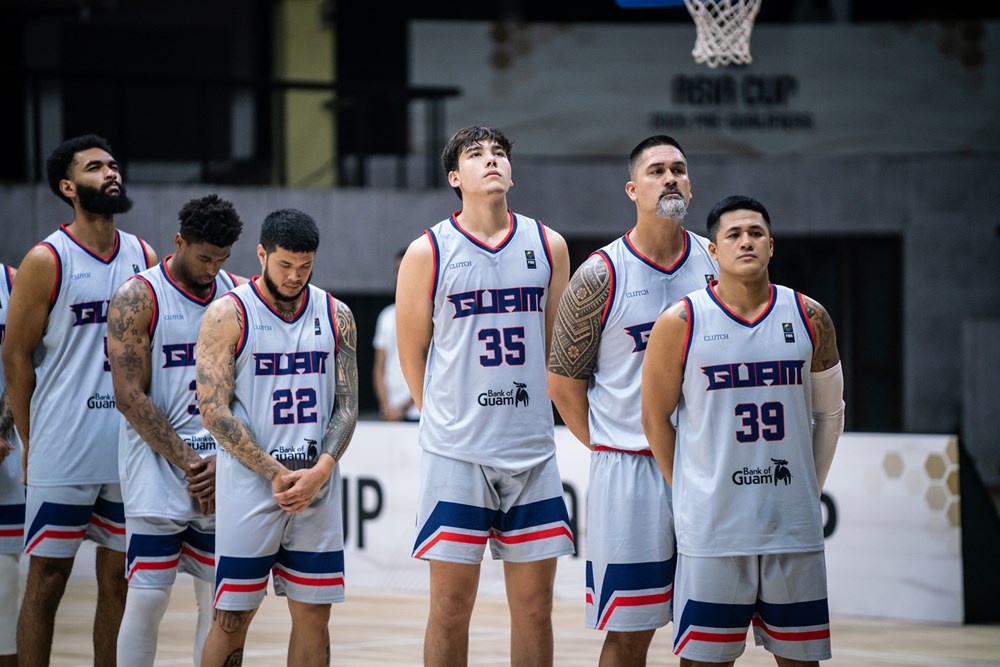 By Jay Leon Guerrero
Mission accomplished for the Guam National Men's Basketball team after completing the sweep in Bangalore, India for the FIBA Asia Cup Pre-Qualifiers. Guam survived a fourth quarter comeback but held on for the 67-64 victory over Hong Kong.
"I'm proud of this team for overcoming adversity in this battle against Hong Kong tonight and coming out with the win," said Team Guam head coach EJ Calvo.
"This trip was a success with these wins but its just the beginning as we advance to more FIBA Asia games," said Calvo. Team Guam advances to the next round of qualifiers schedule next year.
Jericho Cruz led the way for Guam with 21 points, nine rebounds, five assist and three steals. Cruz was key in the second half with his defense in the third quarter and free throw shooting in the fourth.
Guam trailed 21-19 after the first quarter and had to address some issues with perimeter defense. Hong Kong's Choi Kwan Tsai four three-pointers, including a three-pointer at the buzzer to put his team ahead. Tsai finished the game with 24 points.
In the second quarter, Guam took the lead back with Jahmar White making back-to-back three-pointers to go up 31-28. With all the attention and double teams drawn by Ernest Ross and Cruz, White spotted up and hit two open corner threes to put Guam ahead. At halftime, Guam led 39-32.
Guam holds Hong Kong to just 10 points in the third quarter and surges ahead 55-42. Cruz had two steals in the quarter, picking the pocket from Hong Kong guards which led to open lay-ups.
In the final period, the Hong Kong ball movement led to open shots and momentum way swinging in their favor. Calvo called a timeout and preached defense as his team held on with key stops in the final minute to hang on for the victory.
Ross had 13 points, 10 rebounds and four assists in just three quarters of play. Ross, who also plays professionally in Japan, had to leave for the airport after the third quarter to catch his flight.
Galloway contributed 13 points, nine rebounds and three blocks; White had another productive game off the bench with 10 points. 
"It was such a great experience for me in my basketball career, with the fire power we had on our team I knew doing the best I can to excel at my role was what was needed for us to win. I learned a lot of valuable lessons playing alongside of them and under the coaching of EJ Calvo," said White. 
PHOTO GALLERY BROUGHT TO YOU BY:
Photos from the FIBA website

2022 GSPN I MÅS METGOT COMPETITION
2022 GSPN I Mås Metgot Competition Recap
2022 GSPN I MÅS METGOT COMPETITION
2022 GSPN I Mås Metgot Competition Recap
2022 GSPN I MÅS METGOT COMPETITION
2022 GSPN I Mås Metgot Competition Recap
COMING SOON …