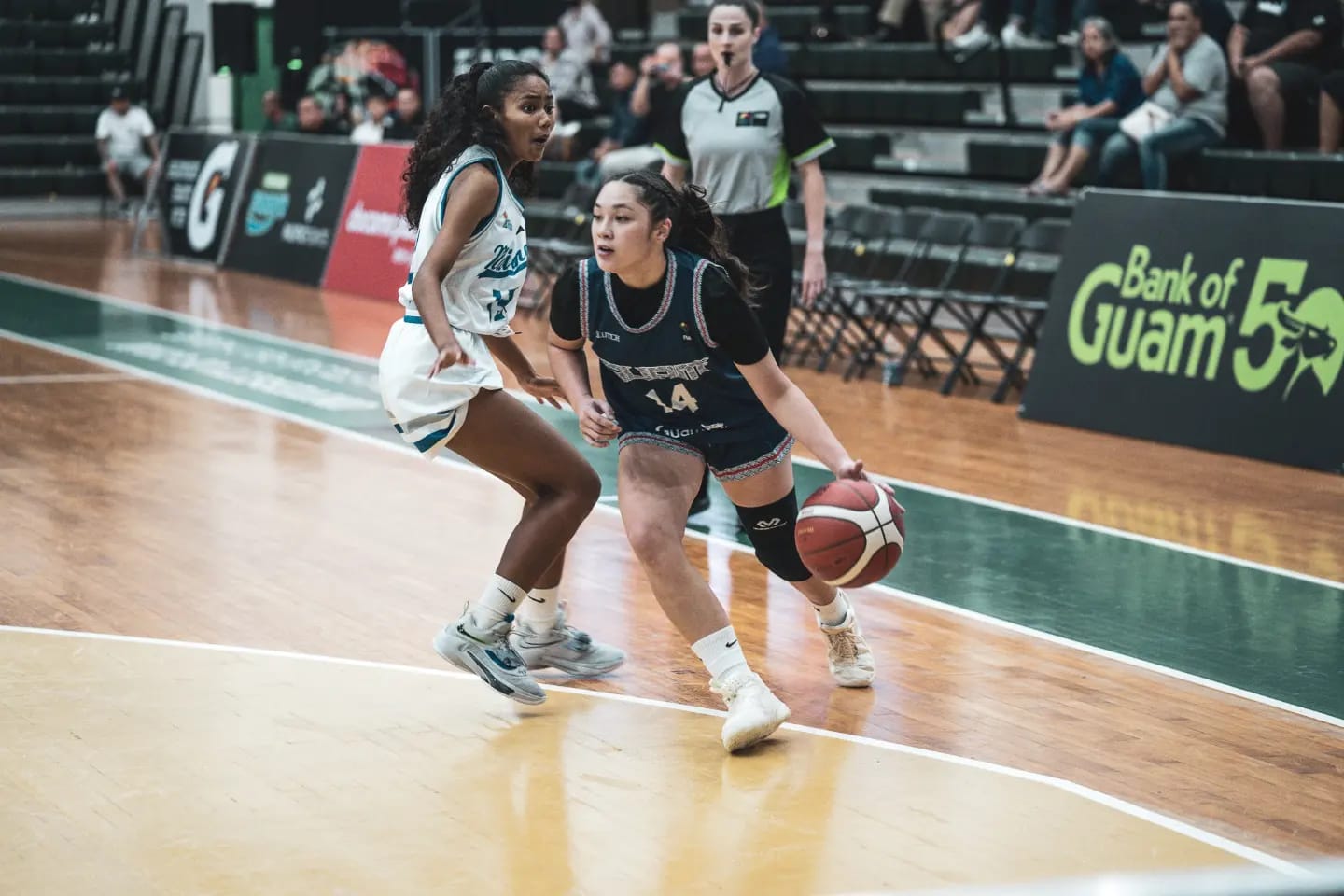 By Jay Leon Guerrero
Team Guam opened up the 2022 FIBA U15 Basketball Women's pool play with a convincing 85-37 victory over our neighbors from the CNMI.
Guam led 22-13 after the first quarter. Maria Paulino had the hot hand early with six points to lead Guam.
The host team used scrappy defense to force turnovers early in the contest which turned into easy baskets. Paulino, Sazzanei Quintanilla and Princess Del Carmen each garnered three steals early in the contest to set the tone.
Jia Rose Peters, Lana Quinata and Quintanilla each scored eight points by halftime as Guam built a 45-22 lead.
Guam coach Derin Stinnett managed the minutes for the team and evenly dispersed playing time. Quintanilla led all scorers with 17 points, Quinata had 14 points and four steals. Gabreanna Hahn collected 10 rebounds for Guam, Arriah Arceo dished out a game high five assists.
Azriel Fatialofa and Andrei Chavez each scored 14 points for the CNMI.
The Guam women will play Papua New Guinea tomorrow at 6:45 pm.
Other Monday Game: Australia 105, Samoa 36
ALL PHOTOS COURTESY OF FIBA
PHOTO GALLERY BROUGHT TO YOU BY: