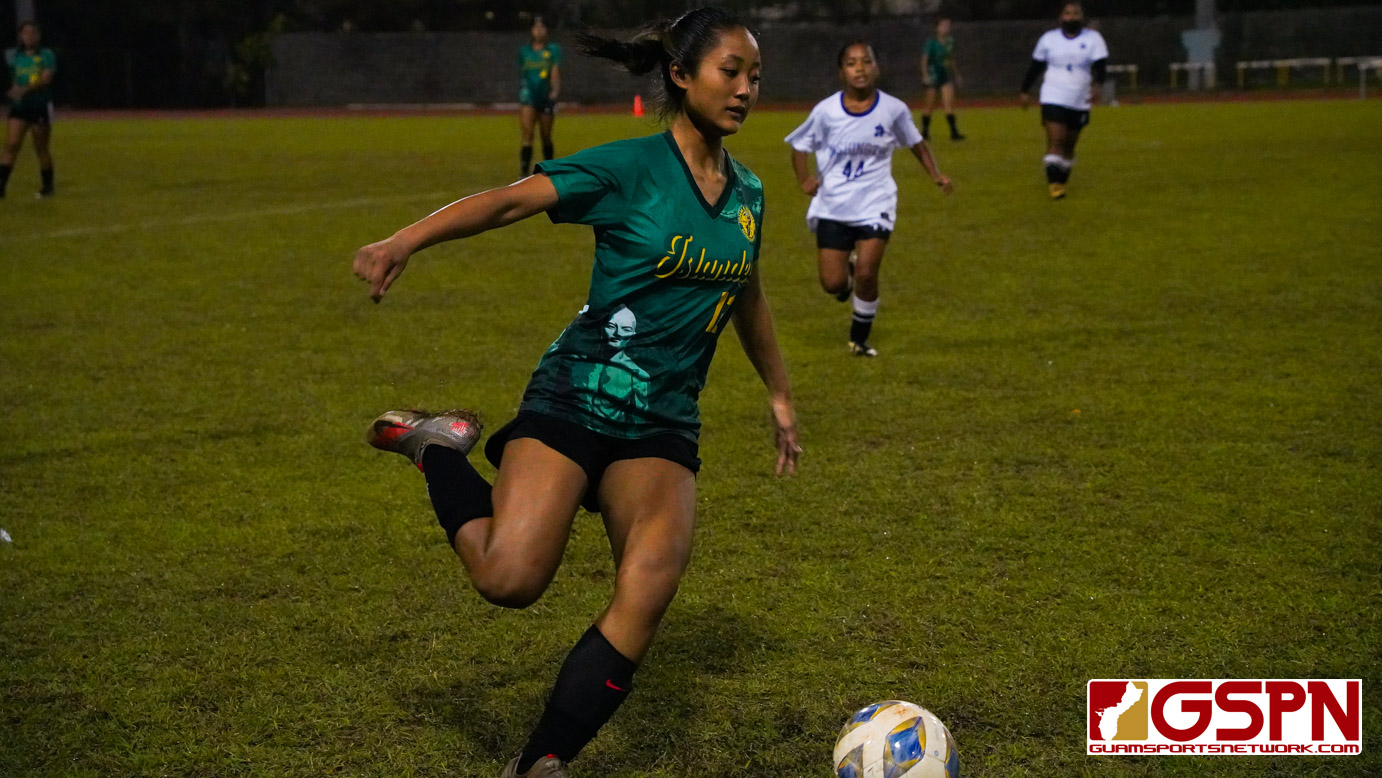 The JFK Islanders are rolling along atop the ISA Girls Soccer League, laying down a big 6-1 over the GW Geckos Wednesday night at JFK.
Junior star Jada Han dropped a hat trick and two assists while sophomore sidekick Cassandra Kido added a pair of goals in the big win.
Han scored two goals in the first half, leading JFK to a 4-0 halftime lead. Kido and Jodie Halili contributed the other goals.
"As a team, we are improving every game. We just have to move the ball quicker and have better communication. We're 5-0, but we still have work on our game," JFK head coach Lad Manansala said.
SOUTHERN DOMINANCE
In the opening game, the Southern Dolphins were on fire as they blanked the Tiyan Titans 9-0.
Freshman Cindy Maestrecampo had five goals! Analea Meno and Crista Cruz each had two goals.
STANDINGS
JFK 5-0
Southern 5-2
Okkodo 5-2
GW 4-4
Tiyan 1-6
Sanchez 0-6
PHOTO GALLERY BROUGHT TO YOU BY:

QUICK HITS
The Okkodo Bulldogs secured third place at the Far East Division I Girls' Basketball Tournament in Camp Humphreys, South Korea. Jasmine Samson and Haley Cabrera were named All-Tournament selections in recognition of their hard work on the court. Vaysia Blas won the 3-point shooting contest. The Bulldogs played nine games in three days with a squad of eight:
Erin Moldez
Jasmine Samson
Haley Cabrera
Sharm Tauiwei
Hanna Meinik
Jordyn Zacarias
Jordin Hernandez
Vaysia Blas