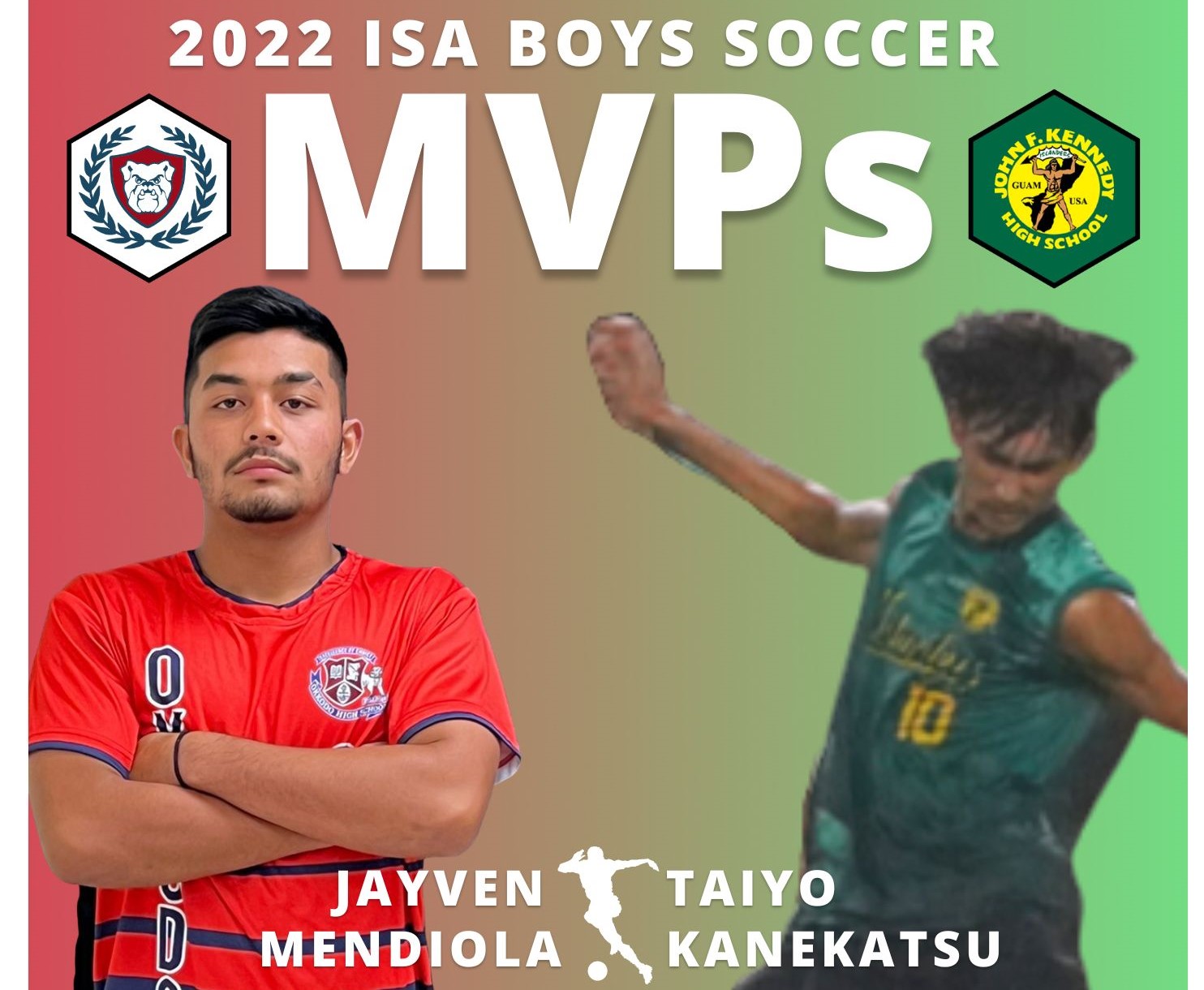 A pair of seniors share the 2022 ISA Boys Soccer League Most Valuable Player award.
JFK forward Taiyo Kanekatsu and Okkodo forward Jayven Mendiola were both voted Co-MVPs for the season.
Kanekatsu scored a league-high 17 goals for the defending champion Islanders, who play this Friday night for the 2022 title against the Southern Dolphins.
"He played both sides of the field as a defensive mid and striker with great ball control." his head coach Lad Manansala said. "After losing six starters last season, he knew he had to step up."
As for the Mendiola, Manansala said his quickness and aggressive play helped the Bulldogs to a very respectable season.
"As coach going against them, I would put my best defender on him. He's very respectful on the side, but dangerous on the pitch."

2022 GSPN I MÅS METGOT COMPETITION
2022 GSPN I Mås Metgot Competition Recap
2022 GSPN I MÅS METGOT COMPETITION
2022 GSPN I Mås Metgot Competition Recap
2022 GSPN I MÅS METGOT COMPETITION
2022 GSPN I Mås Metgot Competition Recap
COMING SOON …