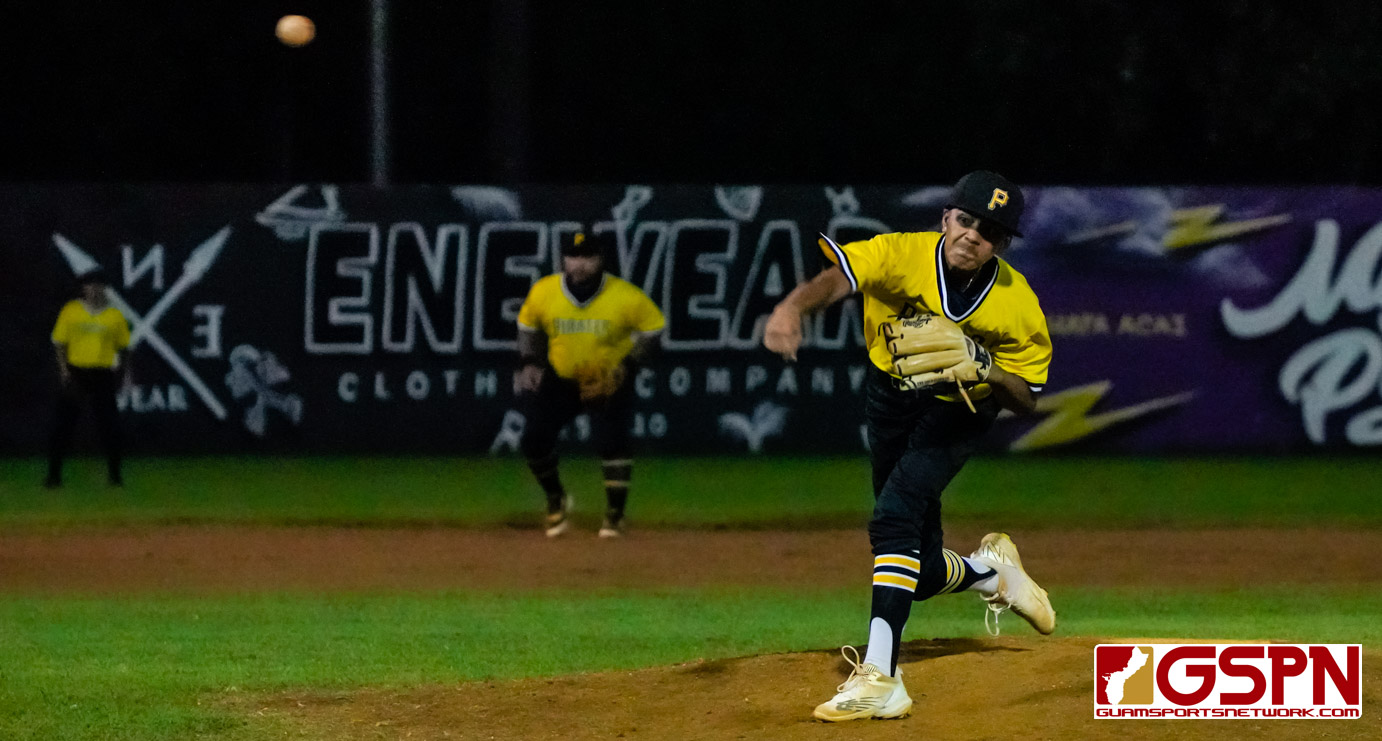 The new-look Pirates came up with a big win Sunday night in the 2022 Guam Major League.
Facing the confident Talofofo Rangers, just off a huge win over the league-favorite Dodgers, the Pirates came away with a 9-4 win behind the pitching of Dominic Cruz and his eight strike outs.
Deshon Naputi and Peter Wall both went 2-for-4 with 2 RBI to lead the Pirates. Teammates Boomer Fejeran and Nick Ennis both each had run scoring hits.
Despite trailing 2-0 early, the Pirates exploded for five runs on five hits in the bottom of the second inning and never looked back.
SUNDAY MATINEE
The Jr. Nationals stayed red hot and improved to 3-0 after drowning the Sumay Chiefs 20-2.
Guaifan Terlaje picked up the win on the mound with eight Ks. Franklin Ninete, Jr., Ashton Tedtaotao, EJ Calvo and Sean Balauro led the hit parade with two hits apiece. The Juniors finished with 15 hits in the 7-inning, 10-run rule game.
For the Chiefs, EJ Lobatan, Nik Powell and Justin Carbuilido all had a hit.
THIS WEEK'S GAMES
Monday: Falcons vs Rays
Tuesday: Dodgers vs Yankees
Thursday: Jr Nationals vs Redhawks
Friday: Chiefs vs Tritons
PHOTO GALLERY BROUGHT TO YOU BY: