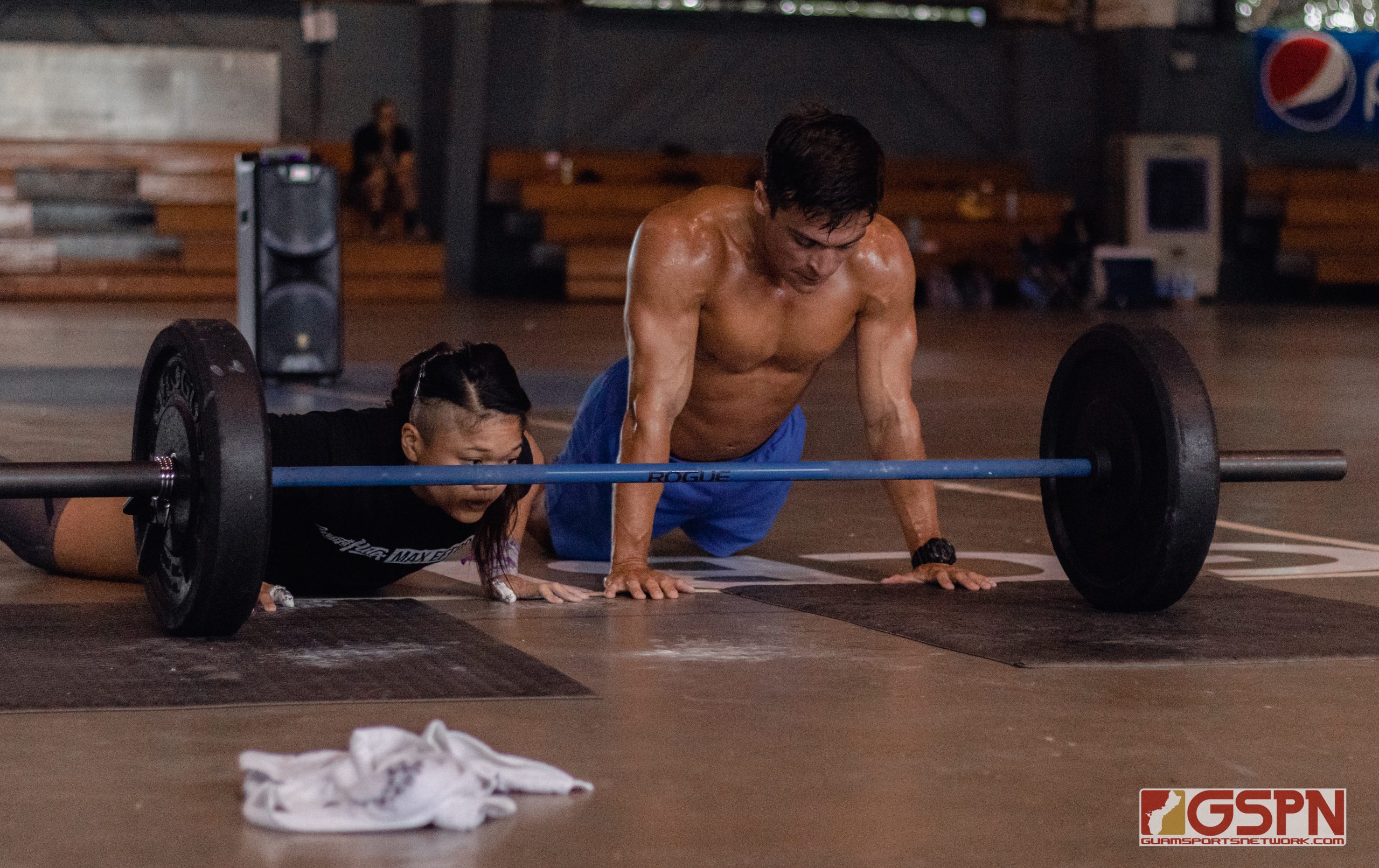 The Fortress Gym wanted to fit in one more fitness competition before the end of the year. Angelo Macugay and company put together one last event with the Run the North Competition Saturday morning at the Yigo Gym.
"We threw this together just weeks ago because some people who train at our gym wanted to finish the year strong, so we killed two birds with one stone: threw together a competition that brought the fitness community together and raised money for my father-in-law, Andrew Eay, who is battling cancer and receiving treatment in California," Macugay said.
2022 GSPN Athlete of the Year JJ Ambrose capped off his phenomenal year by winning the Advanced Division with his wife Francesca.
Both division winning teams came from Steel Athletics, who entered four teams.
There was a diverse showing in the Scaled Division: one team in their early 20s, one in their late 20s/mid 30s, one in 40s, one in 50s – and the first functional fitness competition for many.
Scaled Division
1) Twin Flame – Araian Scherer & Bacheaqueta Griffin
2) Buns & Guns – Jennifer Haley-Walker & Will Roberto
3T) 2 Fitty – Elaine Damian & Joe Benavente
3T) That's What She Said – Amanda & Victor Caldito
Advanced Division
1) 4 the Girls – JJ & Francesca Ambrose
2) Flying Squirrels – Joe Lizama & Miara LeonGuerrero
3) Max Effort – Erika Camacho & Zachery Candelas
4) Nightwing & Katwoman – Jeff Mesa & Katherine Garza
5) Hot Mess Express – Rose Eddy & Kohlin Faculo
Added notes from Macugay:
– All the competitors who showed up today; some people hear "competition" and come running. We can't grow functional fitness as a sport on the island without their competitive spirits
– The volunteers who took time out of their New Year's Eve to make this event run smoothly
– The event sponsors: Health City, Drip Served Daily, and Beauty Flex
PHOTO GALLERY BROUGHT TO YOU BY: