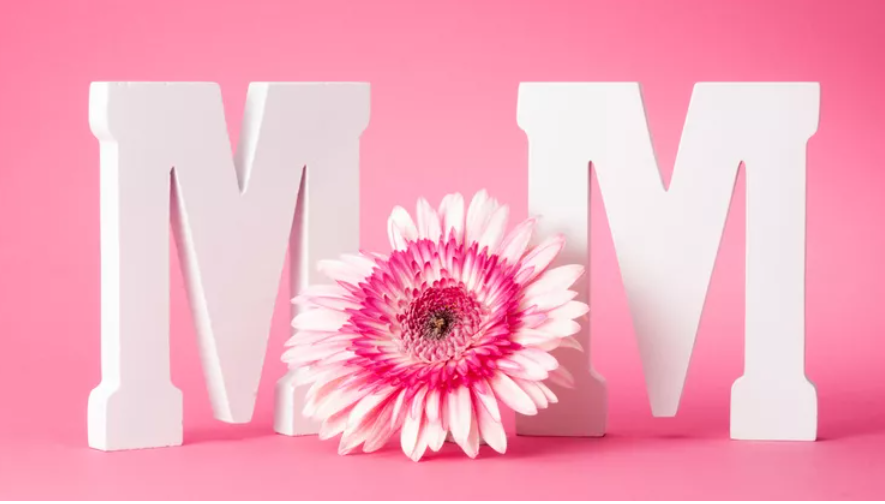 Where would we be without our mothers? Not here, that's for sure. For some of our high school athletes, the love and support goes beyond the home front and the playing field.
Here are just some athletes giving thanks to those who born them.
Mom Leticia Piper and Takoda and Faith Piper (ND):
"I'd like to thank my mom for supporting us and being there for our games. She gives advice to us by letting us know how to get better and what to fix," said Faith Piper.
"Mom always knows how to lift me up, even after a loss. She's been there for me and has been very supportive throughout volleyball season," said Takoda Piper.
Mom Mia Rabago and Masato Rabago (ND):
"She is always there for me and supports me by taking me to practices, sometimes to two practices if I'm playing two different sports. While my dad was coaching high school teams, my mom was always there supporting me and my younger sister."
Mom Miyuki Atsuta and Raito Atsuta (Harvest):
"Even if my mom is busy at her job, she will make the time to come and watch my games. It means so much for me to see her there supporting me."
Mom Merissa Masagca and Lance Mupas (Okkodo):
"My mom taught me how to play volleyball. She also helped to find me a good coach and wake me up early in the morning. If I need something, she's there to help me."
Mom Joni White and Irvin White (JFK):
"My mom has been there since Little League and youth football till now supporting me. I try to be in many different sports, but no matter what, my mom is always there for me." 
Mom Donna Acosta and Isabella Acosta (Tiyan):
"My mom means everything to me. She always bought me dinner after, and I like to eat, so you know she was always getting me that chow! But she means everything to me. She's my biggest role model, my values and my work ethic come from her."
Mom Sheila Indalecio and Zoey Indalecio (Tiyan): "Ever since I was younger, my mom has been my #1 supporter. You can ask anybody who has challenged me or played with me; they know it's my mom yelling and they know it's her cheering for me. They know it's my mom on the sidelines saying, 'Let's go Bananas, ZoeyAna!' They know it's her and I just appreciate her for being there every step of the way and I love her so much."
Mom Katrina Piehl and Morgen Piehl (GH): "She means everything. She helps me so much in making sure I can do everything I want to do, she just means a lot. She's the one who makes sure I get to practice everyday. She makes sure I have everything I need, and makes sure I'm academically eligible to play. She helps me with EVERYTHING I need."
Mom Katie Hardt and Brinnlyn Hardt (GH): "My mom has always been there for me. Back in the states, she was the one at 4 am taking me to travel tournaments. Even though she doesn't know it all time, she still tries to help me out when I'm on deck or in the circle. She's a good listener. She listens to my coaches and what they're telling me, so I would say she's very important. I think she's very excited [to win a second championship]. She's always like, 'I'm so excited to watch that game. You guys better dominate'. She's where I get my competitiveness from." (Note: mission accomplished)
Mom Tina Bordallo and Adrien and Aldan Bordallo (FD): "My mom has been the backbone of all my success. She's always been there at every single game, supporting me and giving me her eternal love," Adrien.
"#1 Supporter. Biggest Fan. Never second-guesses my decisions when it comes to playing sports. Always there for me, can't complain," Aldan.
Mom Melanie Rios and sons Rayce and Rayn Rios (GW): "My mom is always there for me and my brothers. She videos our entire game from the sidelines. We love you mom and Happy Mother's Day," – Rayce
Mom Lori Cruz and son Sage Castro (GW): "My mom motivates me to get better and better each day."
Mom Raenessa Duenas and son Jaydin Duenas (GW): "My mom has been my day one since the beginning, she's always been the person I look forward to seeing after the game, and she's always got my back no matter what."

QUICK HITS
The Figo Islanders 40s women's softball team took gold in the Senior Softball World Championship in Las Vegas. Figo came out of the loser's bracket and beat the Arizona Belles 17-3 in the AA division championship game Sunday afternoon.
Other Guam teams that played in the 40s tournament were: Team SOTTA (women's) and Bud Light Guam, Friars 671 and Sindalun Guahan (men's).
Sindalu finished a respectable 4th out of 24 AAA division teams.