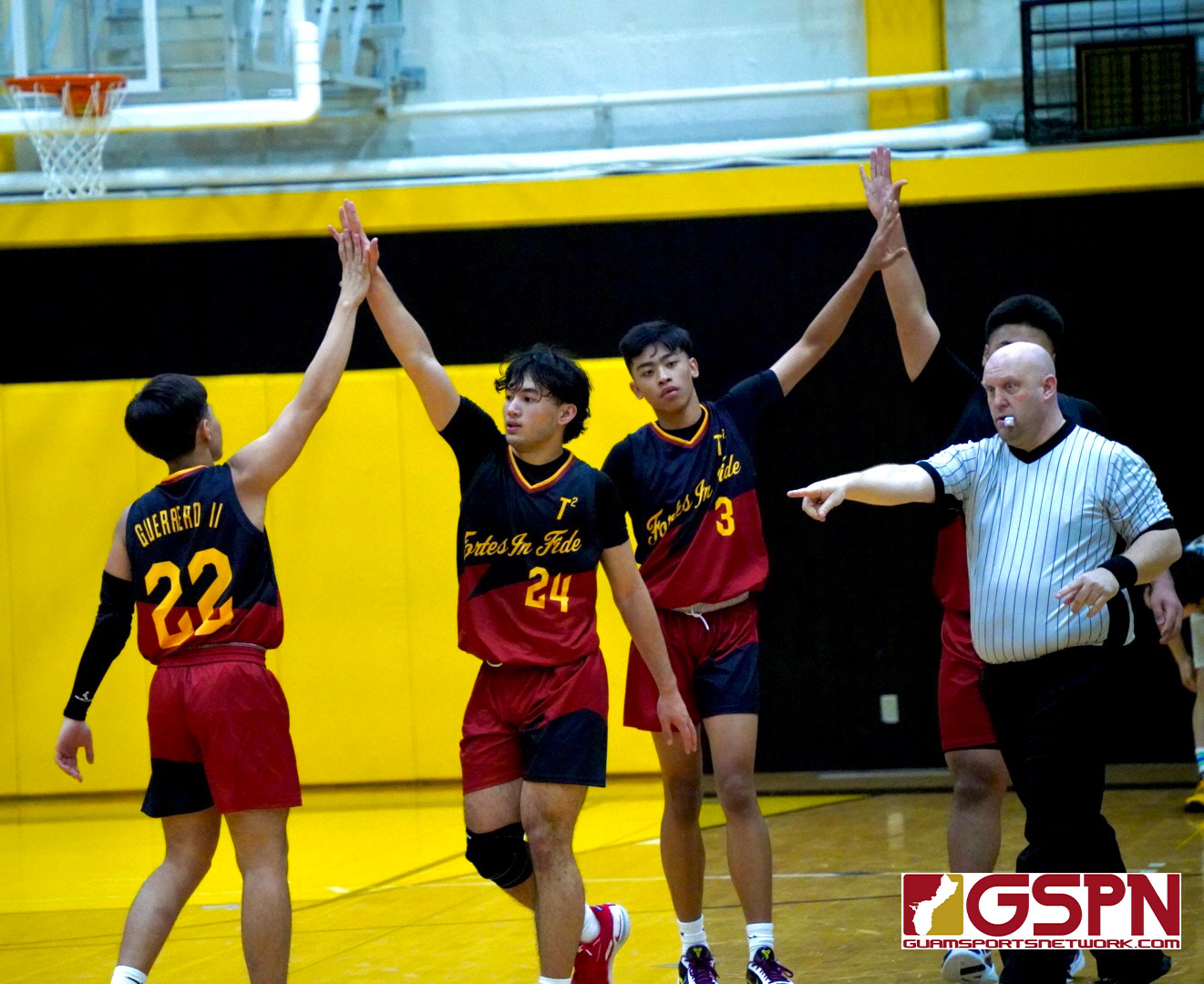 By Jay Leon Guerrero
TOKYO, Japan – The Guam teams had a good showing in the first day of the 2023 Kanto Classic Invitational Basketball Tournament in Tokyo, Japan. Four Guam teams won their opening games with Academy, St Paul, Okkodo and Father Duenas each picking up victories.
Girls Pool
St. Paul 54, Osan 5
Academy 34, ASIJ 20
Academy 32, Edgren 11
St. Paul 40, Seisen 7
Boys Pool
Father Duenas 44, ASIJ 40
Okkodo 49, CAJ 27
Father Duenas 50, Edgren 34
Father Duenas 44, Kubasaki 40
Okkodo 39, Osan 26
Yokota 54, Okkodo 26
St. Paul and Academy started their double header games off with convincing victories versus schools from the Far East. The IIAAG All-Island champion Warriors used discipline and defense to annihilate the opposition. Defense was the key to success for St. Paul as they allowed only 12 points combined in the two games.
The Cougars also picked up two victories, the first was against the host team ASIJ. The Cougars did not allow the home crowd to gain any momentum and maintained their lead. "So far, this has been a great experience for us. We get to play against different teams at another level," said Maria Paulino. "We just need to keep pushing and these games will also help with our confidence."
From the airport to the basketball court
The Okkodo Bulldogs arrived just before tip-off with their game against Christian Academy Japan (CAJ). The Bulldogs rolled in, literally, with their luggage as they hit the courts.
Kayjay Martin and Cody Buluran led the Bulldogs to a 49-27 victory. "We had to do a lot of walking today but our coaches just told us to try and play our best," said Martin. "We had a slow start and we also committed a lot of turnovers; we will need to work on not committing turnovers for our next game."
Buluran had the hot hand early and finished with 12 points, Martin splashed three three-pointers to finish the game down the stretch for the victory. "One thing we did good was play good defense and that helped us get the win," said Martin.
In the late game Thursday night, the Yokota Panthers were just too much for the Bulldogs to handle 54-26 as a Guam team finally tasted defeat on the day.
Friars comeback to beat ASIJ
The FD Friars had to comeback in the fourth quarter to beat ASIJ 44-40. Fourth quarter heroics from Blaise Ada and Noah Hernandez helped the Friars hold off the host team and the crowd.
Ada had 14 points, four rebounds and three steals to lead the Friars. Jaden Santos chipped in 10 points.
Hernandez sank a three-pointer to tie the game late in the fourth quarter and Ada hit the and-1 dagger to put away ASIJ with less than a minute to play. "This was our first game of three and it's always the hardest one, after the first game we will work on improving," said Ada.
With all teams playing two to three games a day, Ada said that the team needs to stick to the game plan in between games. "We really need to get rest in between games and that also means staying hydrated and eating well."
The Friars defeated Kubasaki 45-40 in their third game of the day. Hernandez had 13 points to lead FD.
Action continues Friday at the ASIJ campus which has three courts with a high school, middle school and elementary school gym.
PHOTO GALLERY BROUGHT TO YOU BY:

COMING SOON …
High school girls volleyball playoffs
Brawl 3: Oct 13
Guam's Strongest Man and Woman Competition October 29
QUICK HITS
The Figo Islanders 40s women's softball team took gold in the Senior Softball World Championship in Las Vegas. Figo came out of the loser's bracket and beat the Arizona Belles 17-3 in the AA division championship game Sunday afternoon.
Other Guam teams that played in the 40s tournament were: Team SOTTA (women's) and Bud Light Guam, Friars 671 and Sindalun Guahan (men's).
Sindalu finished a respectable 4th out of 24 AAA division teams.