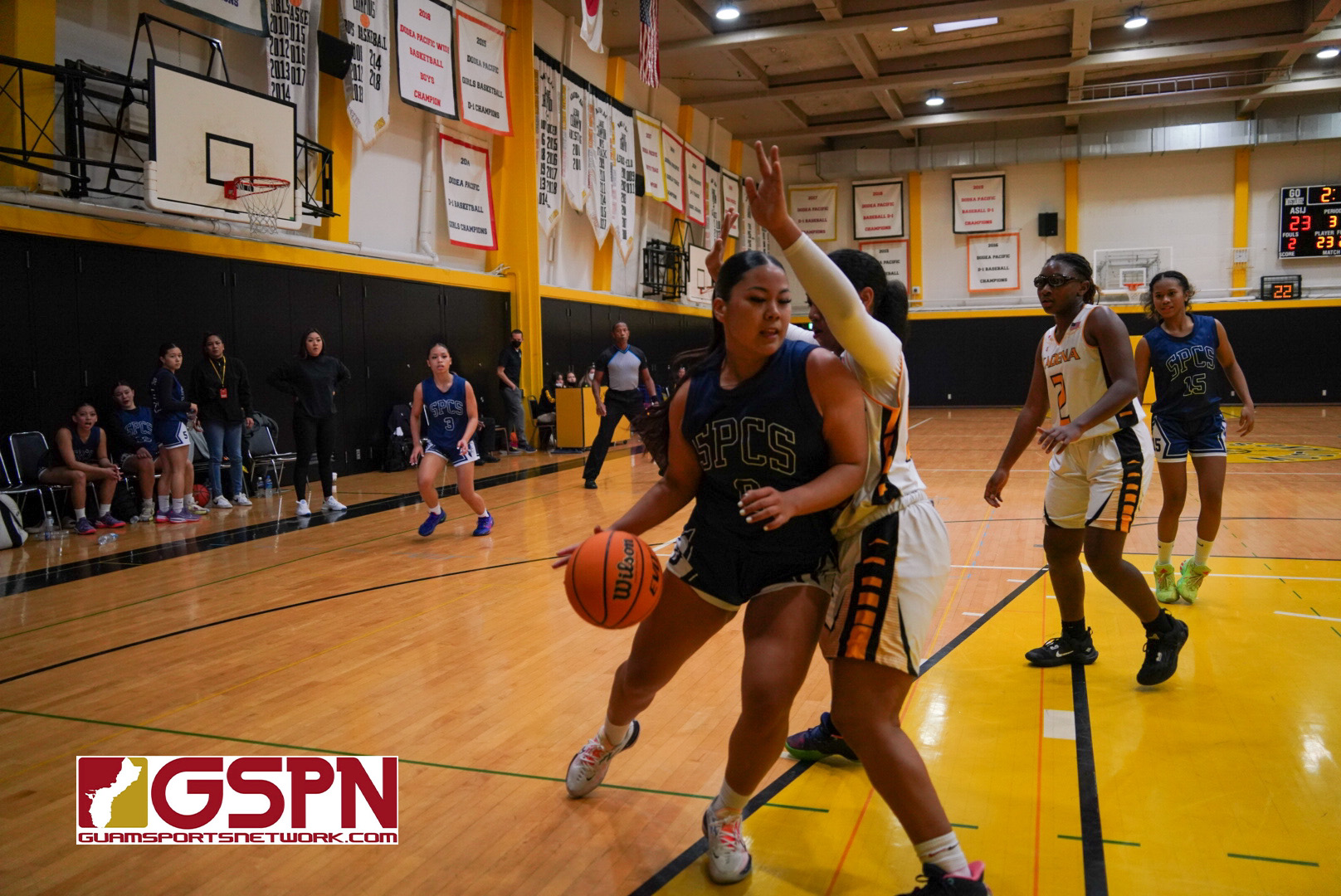 By Jay Leon Guerrero
TOKYO, Japan – The Guam Girls High School champion St. Paul Warriors finished pool play this morning with a 2-1 record after falling to the Kadena Panthers 33-25.
St. Paul, led by head coach Derin Stinnett, went up against Kadena Panthers head coach Ed Manalac, former Okkodo Bulldogs coach.
Kadena started off the contest on a quick 6-1 run. The Warriors made adjustments to the Panthers' early offense and came back to cut the lead to 8-6 at the end of the first quarter. A'lura Hernandez scored four points to help keep the Warriors in the game.
Manalac helped his squad regroup in the second quarter to build a 20-9 lead by halftime.
The Warriors tried to mount a comeback but offensive rebounds kept the Panthers ahead by eight points after three quarters. Destiny Richardson from Kadena scored two big baskets with three minutes left in regulation to help the Panthers improve to 3-0 in pool play.
The Warriors suffered their first loss in a year and fall to 2-1 in pool play. The Warriors will start the playoffs as the second seed in their pool.
Hernandez said the Warriors will learn from this game and come back strong during the playoffs later in the afternoon. Hernandez led St. Paul with 16 points. Guam's other representative, Academy, is in the other girls pool and is currently 2-0.
"The competition here has girls who are much taller than us," said Hernandez. "We need to counter that with our speed."
After getting two easy wins, Hernandez and the Warriors need to address defensive rebound issues. "They (Panthers) got alot of second chance points so we have to do better as a team and box out," said Hernandez.
Other games
FD, Academy and Okkodo will finish pool play later this afternoon. All teams make the playoffs and higher seeds will play less games in the playoffs.
So far, FD is 3-0, Academy is 2-0 and Okkodo is 2-1. Updates will be posted later this evening. 
PHOTO GALLERY BROUGHT TO YOU BY: