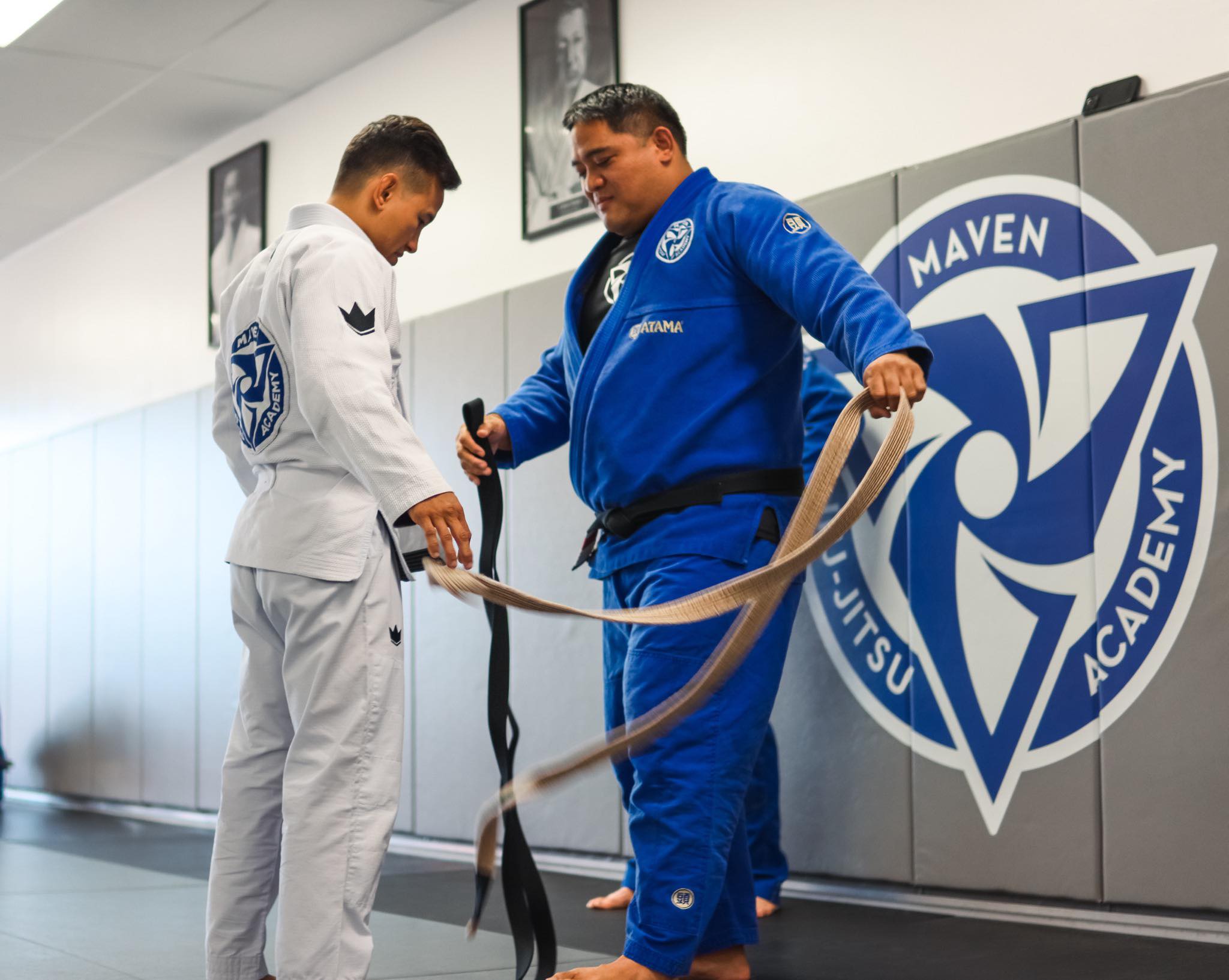 By Patrick Lujan
Add Kevin Cruz on the list of Guam black belts in the art of Brazilian Jiu-Jitsu.
The cool thing about Cruz's promotion is that it came from fellow Guam son James Quan at Maven Jiu-Jitsu in Houston, Texas. It is Quan's first time ever to issue a black belt.
Cruz moved to Texas in 2016 to continue his jiu-jitsu journey under Quan, leaving the island as a brown belt with Carlson Gracie, Jr. Academy.
"Thinking about all the amazing things I left behind (back home) to take a leap of faith into the unknown was my fuel to keep going," Cruz said.
In the last seven years, Cruz has adapted to a more unique approach to the martial art under Quan.
"His philosophy when it comes to jiu -jitsu was different from most academies," Cruz said about Quan. "He had a system that wasn't competition focused or belt promotions based, but rather a cerebral and deeper understanding of the art. A philosophy that cultivates longevity. He wants us to be good black belts – nothing less. Seven years later, I'm honored to be James Quan's first black belt."
Cruz started practicing the art in 2010 at the age of 19 after graduating from GW in 2009, where he played basketball. His love for jiu-jitsu was immediate, even trying his hand at organizing the GSPN Kid's Jiu-Jitsu Tournament in 2015 when he was a purple belt. That was in conjunction with the historic visit from legend Royce Gracie.
Now settled in Texas, Cruz is glad he made the move and hopes to keep aiming for more in the future.
"Maven Jiu-jitsu Academy is truly a special place. It helped shape and change my life. I hope to continue the tradition of paying it upward. Time to make waves at black belt."

QUICK HITS
The Figo Islanders 40s women's softball team took gold in the Senior Softball World Championship in Las Vegas. Figo came out of the loser's bracket and beat the Arizona Belles 17-3 in the AA division championship game Sunday afternoon.
Other Guam teams that played in the 40s tournament were: Team SOTTA (women's) and Bud Light Guam, Friars 671 and Sindalun Guahan (men's).
Sindalu finished a respectable 4th out of 24 AAA division teams.