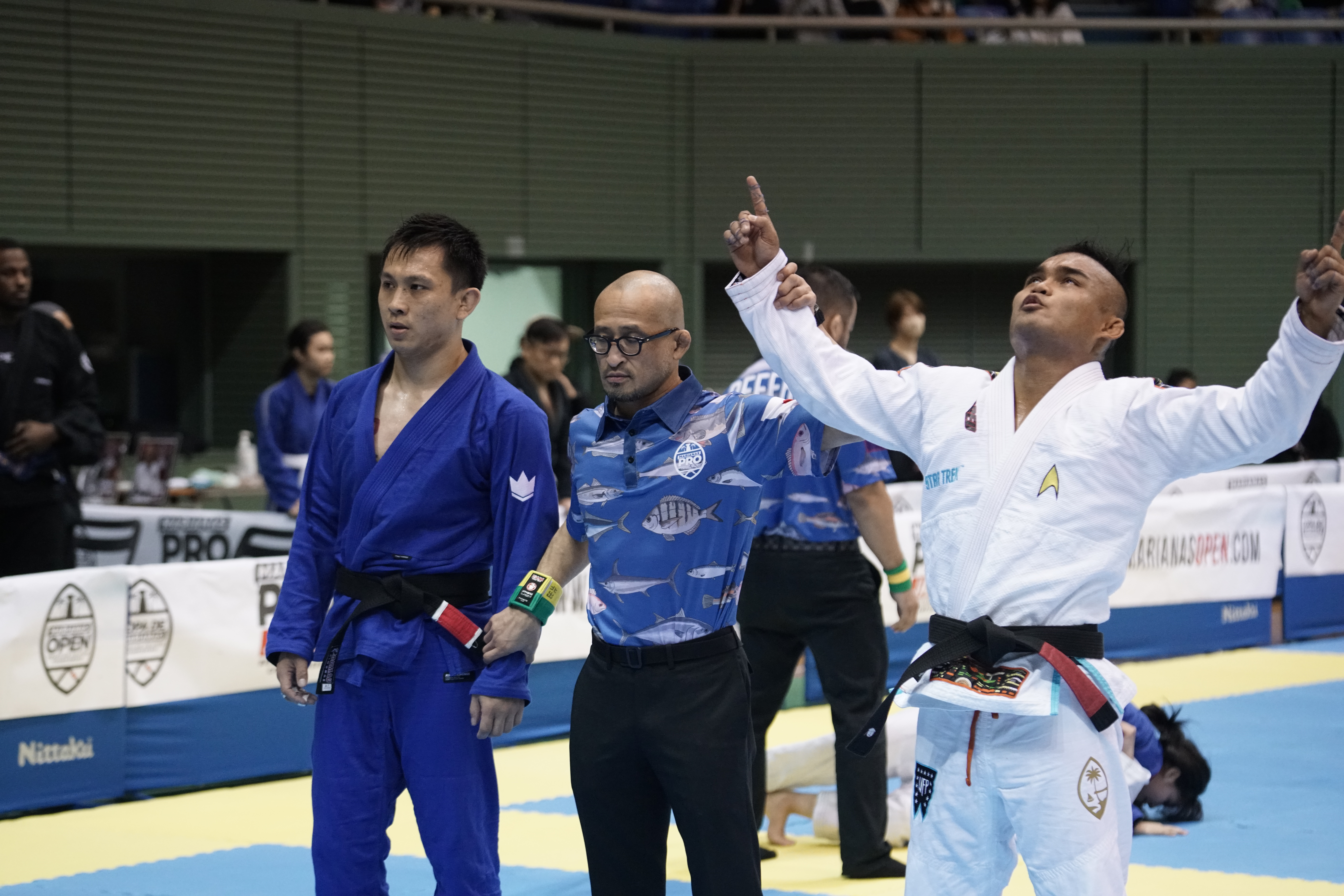 PRESS RELEASE – Team Purebred Guam has recently participated in The Marianas Pro and Tokyo Spring International held in Tokyo Japan, and the results were phenomenal.
Team Purebred, consisting of 11 competitors accompanied by their friends and family, brought home a total of 14 medals. It was a successful trip, especially for our first-time competitors who made us very proud by earning gold medals.
A special shoutout to Niah Duenas and Francesca Lizama, who both won gold medals, and to Andrew Cornell, who took home triple gold. Professors David Harris and Oliver Cruz both led by example by entering and winning various medals in the adult black belt divisons.
Members of the squad also received silver and bronze medals, showing an excellent overall performance by the team. The athletes performed with heart and dedication, reflecting their hard work and preparation leading up to the competition. It was an intense day of matches, but they stood together like a family and motivated each other to do their best.
"We want to extend our gratitude to our support system of teammates, parents, family, and friends," Professor Harris said. "Thank you for your encouragement and continuous support. We couldn't have done it without you. Also, we want to thank our friends and Purebred Familia in Japan who have welcomed us with open arms. It has been an honor to compete in your country and we have been honored to learn from your culture and traditions. Arigatou gozaimasu! Once again, thank you to everyone for your support. We will continue to work hard and strive for excellence. Oss!"
PUREBRED MEDALISTS
Niah Duenas – Gold
Callie Garcia – Silver
Tavion Duenas – Double bronze
Francesca Lizama – Gold and Silver
Andrew Cornell – Triple Gold
Nick Brown – Silver
Robert Gutierrez- Bronze
Oliver Cruz- Gold, double silver, bronze
David Harris- Double Silver

COMING SOON …
High school girls volleyball playoffs
Brawl 3: Oct 13
Guam's Strongest Man and Woman Competition October 29
QUICK HITS
The Figo Islanders 40s women's softball team took gold in the Senior Softball World Championship in Las Vegas. Figo came out of the loser's bracket and beat the Arizona Belles 17-3 in the AA division championship game Sunday afternoon.
Other Guam teams that played in the 40s tournament were: Team SOTTA (women's) and Bud Light Guam, Friars 671 and Sindalun Guahan (men's).
Sindalu finished a respectable 4th out of 24 AAA division teams.