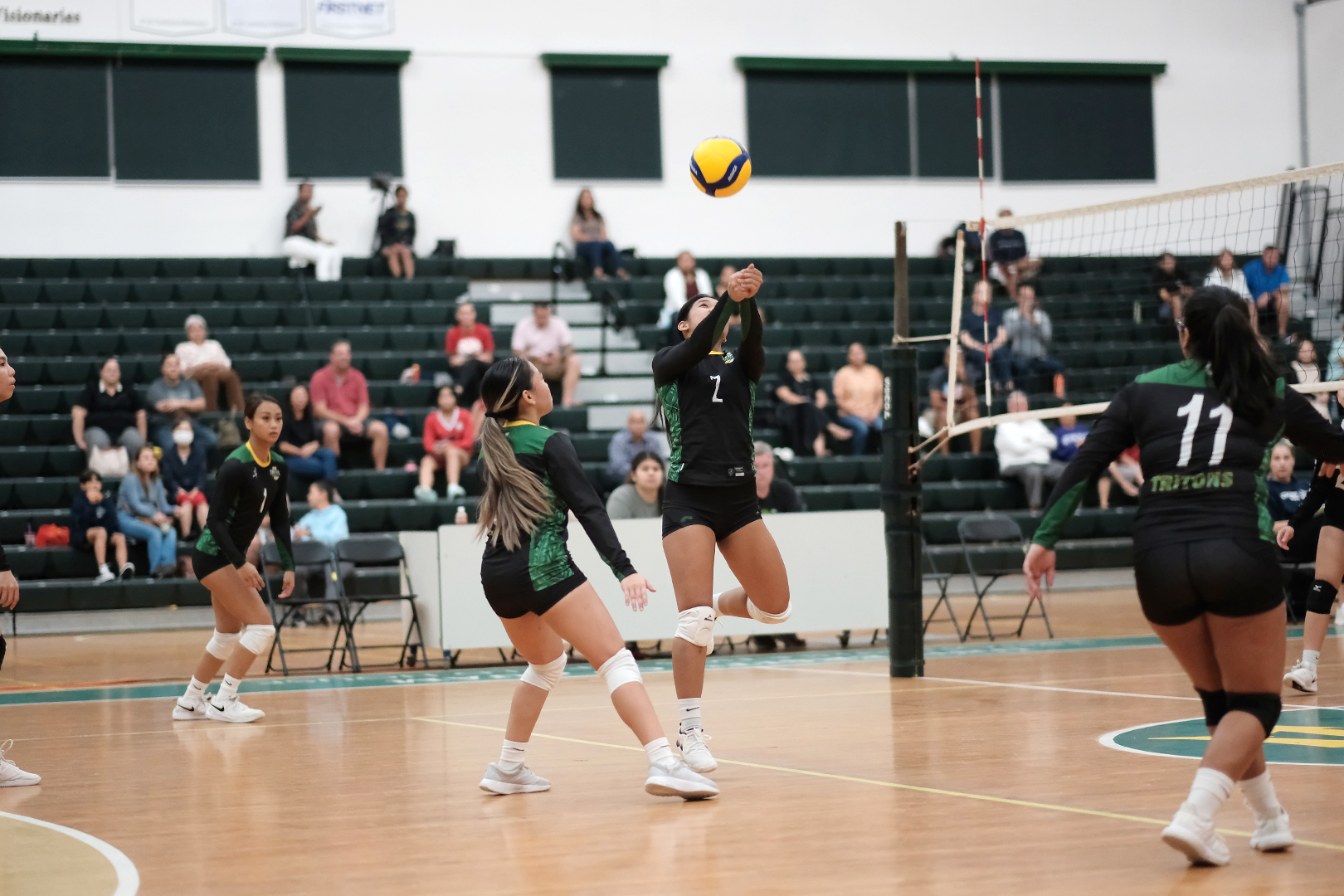 PRESS RELEASE – On Monday night in the UOG Calvo Field House, the University of Guam Women's Volleyball Team returned to competition for the first time in four years. The team was suspended four years ago due to the lack of teams to play and was replaced by women's basketball. But now the team is back and won their opening match in the Lady Triton Women's Volleyball League on Monday night with a 3-0 win over the GuamPro 2 team.
The Lady Tritons were short on roster numbers on Monday, with only 7 players in uniform but the team showed some fight early on as UOG fell behind the GuamPro 2 early on and had to come from behind late in the first set to win 25-19.
The next two sets were close as well, but the Tritons won with experience over their younger opponents in both games 25-22 and 25-23 to win the match 3-0.
In the 2nd match of the night, the Lady Bombers from Andersen Air Force Base defeated GuamPro 1 three to one.
The Lady Bombers lost their opening set 18-25 but came storming back to win three straight sets to win the match 3-1. The scores of the final three sets were 25-10, 25-13 and 25-21.
The Lady Triton Women's Volleyball League returns to play on Thursday night with the Lady Tritons playing GuamPro 1 at 6:30 pm and the Au Mana club opens their season with GuamPro 2 at 8:15 pm.
The Lady Triton Women's Volleyball League has a single round robin format for the regular season with 5 league teams, followed by a single elimination playoffs round to crown a champion in mid-February.
Said UOG Athletics Director Doug Palmer "It is great to play women's volleyball again at UOG, it has taken a bit of work, as this league was supposed to play in the fall, but we had to wait until the spring semester to get it going, but we finally got there and hopefully next year we can play two full seasons with a bigger league".
UOG is also playing Women's Beach Volleyball this spring along with plans of starting men's volleyball program in the fall of 2023.