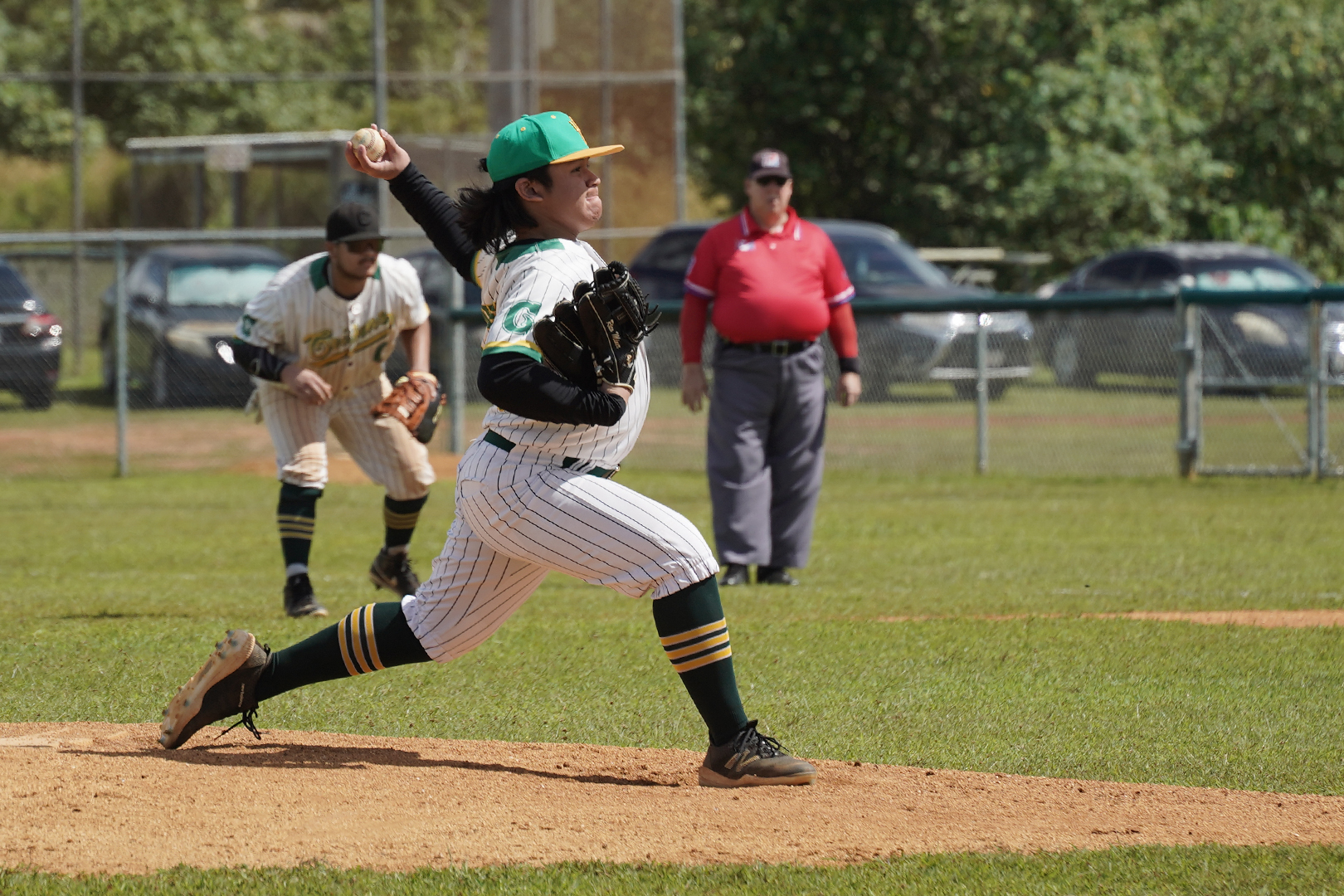 PRESS RELEASE – The University of Guam varsity baseball team will host their 2nd annual baseball invitational tournament as the "Triton Baseball-UOG Endowment Foundation Baseball Invitational" opens on Friday night at 7:00pm with the Tritons facing the defending champions of the tournament, the Dodgers, at the Triple J Baseball Complex at Okkodo High School.
The tournament will also feature the Amigos and the Pirates in the field of four teams. The tournament will play on single games on Friday nights and then 2-3 games on Sundays for four weekends in late January and early February. The tournament is broken down into two parts, with the four teams playing round robin style on the first 3 days of the tournament and then a double elimination tournament on the final three days.
The tournament runs on January 20, 22, 27, 29 and February 3, 5, 10 and 12. Each team is guaranteed five games for their participation. There will be a 14 member "All-Tournament" team with a Most Valuable Player. Team trophies will be given for the Champion, Runners-Up and 3rd Place.
The naming sponsor for the tournament is the University of Guam Endowment Foundation with TakeCare Insurance as a 2nd major sponsor along with Pepsi Guam and Tan Holdings providing support as well.
Said UOG Athletics Director Doug Palmer "We are so happy to bring back the UOG Invitational Baseball Tournament as our preseason competition to prepare us for the Guam Major League again and this time, it is a better tournament, with great sponsors and the teams from the Guam Major League and Guam Amateur League. We are truly excited about playing baseball again".
The tournament will be at the Triple J Baseball Complex at Okkodo High School, as Paseo Stadium is not ready for baseball competition yet. Palmer said, "We played in the Guam Amateur Baseball League at Okkodo this fall and had a great experience playing at the Triple J. Complex, we are glad to have multiple facilities on Guam to play high caliber baseball at".
The Dodgers are the defending champions for the tournament and the Tritons and Amigos played in the tournament last year. The Pirates are the new team in the tournament.
The championship game of the tournament is set Friday, February 10th at 7pm while the "If Necessary" game will be played on Sunday, February 12 at 7pm as well.
There will be opening ceremonies to include a ceremonial first pitch on Friday night, January 20 at 6:30pm with the game scheduled for 7:00pm. All games in this tournament will be 7 innings.
Entry fee for baseball fans will be $3.00 for adults and $2.00 for non-UOG students and senior citizens while UOG students get in for free. Tournament tickets will be available. Concessions will be sold at the site.
For more information, contact Doug Palmer at (671)735-2862 or email at [email protected]