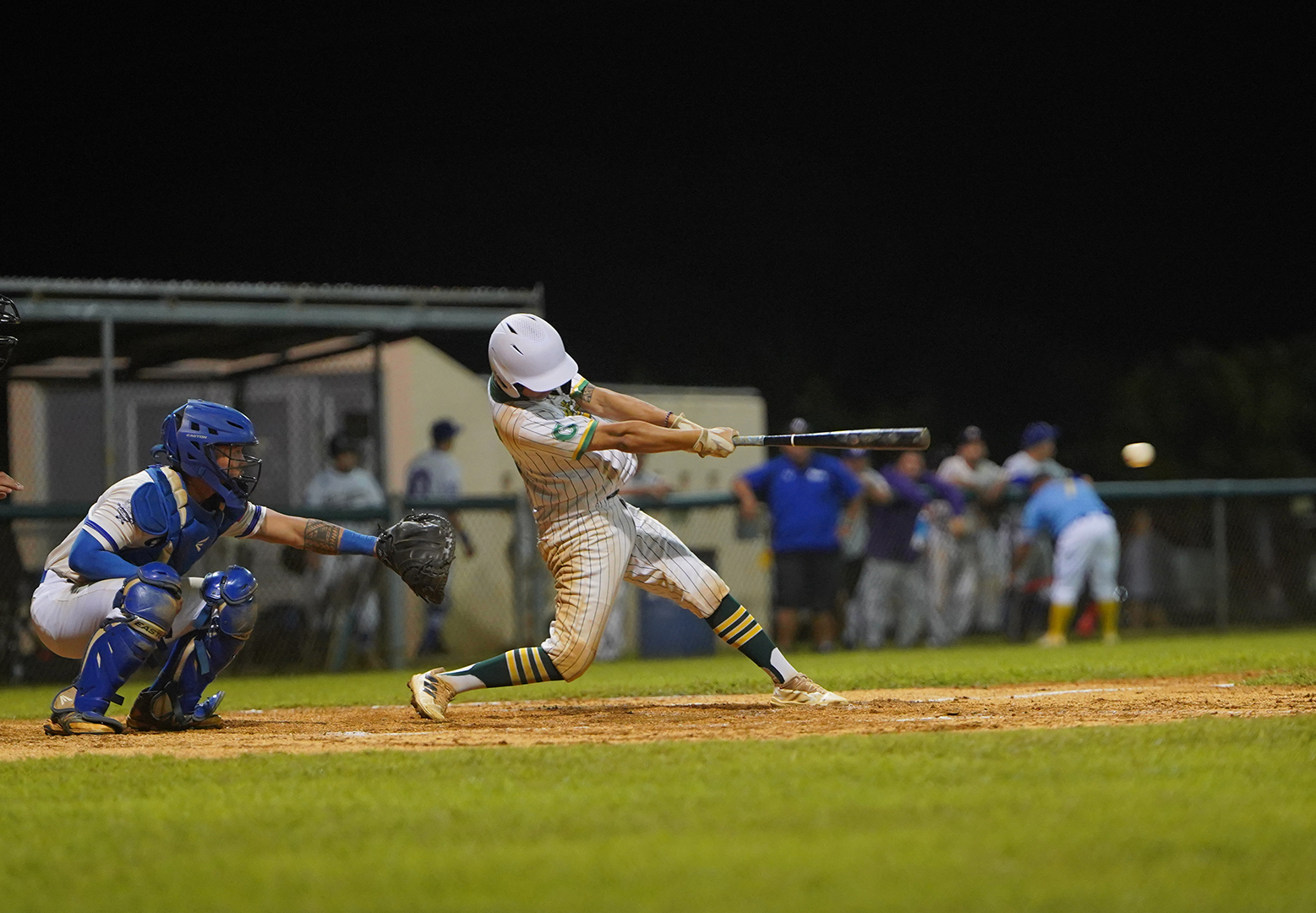 PRESS RELEASE – The University Guam Baseball Team won the opening game of the Triton Baseball – UOG Endowment Foundation Invitational at the Triple J Baseball Complex at Okkodo High School on Friday night 6-3 over the Dodgers. The game had opening ceremonies that saw UOG Endowment Foundation Board Chair, Jesse Leon Guerrero and TakeCare Insurance Health Plan Administrator Arvin Logo throw out first pitches.
In the game, the Dodgers struck first with a run in the first inning on a two out single by Mike Bantista that drove in Ryan Martinez. The lead would hold until the bottom of the 3rd inning when the Tritons would strike for 3 runs.
In the 3rd, UOG would send 9 batters to the plate and pushed across 3 runs on three singles and three walks with a sacrifice bunt and two stolen bases in the inning as well.
But the Dodgers came right back in the top of the 4th to score two runs to tie the game at 3-3 when a fly ball error in the right field with two outs allowed two runs to score.
The Tritons added a run in the bottom of the fourth on two Dodger errors to lead 4-3.
The Dodgers threatened to score in the 5th inning with runners on 1st and 3rd with two outs, but UOG Coach Roke Ancantara exchanged starting pitcher Larry Flores with UOG newcomer, Dominic Pangilinan, a transfer from Green River Community College in Seattle, Washington who struck out the Dodger facing him to end the inning.
UOG added two insurance runs in the bottom of the 5th when Andrew Perez scored when the Dodger pitcher kicked the ball away from the home plate area and no one chased the ball down and Dominic Pangelinan scored on a double steal.
Pangelinan would finish the game on the mound with three strikeouts in the 6th inning and allowing one single.
The game was called after six innings by the 2.5 hour time limit rule that is in place for the round robin stage of the tournament.
Larry Flores picked up the win for the Tritons, pitching 4 and 2/3 innings, allowing 4 hits and 7 walks. Dominic Pangelinan picked up a save, allowing 1 hit and striking out 4 of the 5 batters he faced.
Derwin Aguon picked up the loss for the Dodgers, coming in relief for starter Freddy Cepeda Jr.
Jathan Muna-Barnes led UOG at the plate, going 2-3 with 2 doubles and scoring a run. Antonio Norita also went 2-3 for UOG with a stolen base and a run scored. Rico Miner went 1-2 for UOG with a double. Shane Muna went 2 for 2 for the Dodgers with a stolen base and a run scored.