[sixcol_five_last]
PRESS RELEASE – The Orange Crushers punched their ticket to the final of the IT&E Men's Futsal League playoff final but it didn't come easy against an aggressive Guam Shipyard team in a fast-paced 8-7 contest at the Guam Sports Complex Gym.
After settling for a first-half 4-all draw, Guam Shipyard began the deciding half on fire, scoring three unanswered goals in the first 10 minutes before the Crushers called a timeout.
The Crushers weren't able to get on board until a Shipyard foul resulted in a penalty kick opportunity with less than 12 minutes in the game. Marco Napoli succeeded in the effort, as his team began to chip away at the Shipyard defense.
Napoli struck again four minutes later and another four minutes elapsed before Jaime Ortega found himself in the right place to send a rocket into the goal following goalkeeper Kalen Lizama's kick pass intended for his Shipyard teammate for the match equalizer.
In a later play, Shipyard seemed to have broken the 7-all tie when Ajay Pothen looked to have touched the ball from a Lizama overhead pass before entering the Crushers' goal. It was ruled that Lizama's pass from across the court entered the opposite goal without any player touching the ball and the match remained deadlocked at 7-all.
Napoli came through with a little over two minutes left for the 8-7 score and in the final seconds, Crushers' goalkeeper Josh Bordallo was able to block a shot from Aaron Jackson. Bordallo struggled to keep the ball cradled after other Shipyard attempted follow-up shots, but was able to hold on until time expired for his team's victory.
Following the match, a few Shipyard team members tried to plead their case to game referees on the second-half call that kept the game tied, but the ruling stood. As the arguments escalated, Shipyard's Christopher Reyes was issued a red card. During the match, Reyes and Jackson received yellow cards, as did Napoli.
Napoli led the Crushers with four goals and teammates Ortega and Jonathan Odell scored twice.
Donald Weakley scored twice for Shipyard and teammates Dave Manibusan, Anthony Babauta and Carlo Unpingco each scored once. Shipyard's other two goals were Crusher own goals. Lizama was credited with a penalty kick save in the second half.
Quality 8, Paintco 4
Controversy didn't follow into the evening's other match as Quality Distributors defeated the Paintco Strykers "A" team 8-4 to set up a final's date with the Crushers.
Quality needed about seven minutes to earn its first goal from Scott Spindel, but the team would continue to score to keep a comfortable lead through the game.
The closest the Strykers got was with about nine minutes left on the clock in the first half after Caleb Barretto's goal off a kick in made it a 2-1 contest. Quality ended the half with a 4-1 advantage and outscored the Strykers 4-3 in the deciding second half.
Dave Bush and Spindel's brother Shawn led Quality with two goals each. Brian Pritchard and Bush's son James also scored for Quality. Quality's other goal came on a Strykers own goal.
Barretto scored twice for the Strykers and teammates Rico Espinosa and Hiro Asoshina also scored.
The Strykers will play Shipyard at 2 p.m. Sunday at the Guam Sports Complex gym for third place and the Crushers will take on Quality at 3 p.m. for the championship. During the regular season, the Crushers were the only team able to defeat Quality with a 6-3 win July 29.
An awards ceremony will take place following the final game.
[fbshare url="http://www.gspnlive.com/?p=14335″ type="button"][fblike url="http://www.gspnlive.com/?p=14335″ style="standard" showfaces="false" width="450″ verb="like" font="arial"]
[/sixcol_five_last][ubm_premium_banner_rotation banners=14, 35, 44 interval=9 width=120 height=600 orderby=rand]

Foody's 5 Fun Facts
Bodybuilder Bikini Champion Jeralyn Mesa
DID U KNOW?
Former FD Friar running back De'Aundre Cruz is playing a new role in his first year of college football for the Southwestern Jaguars at Linebacker.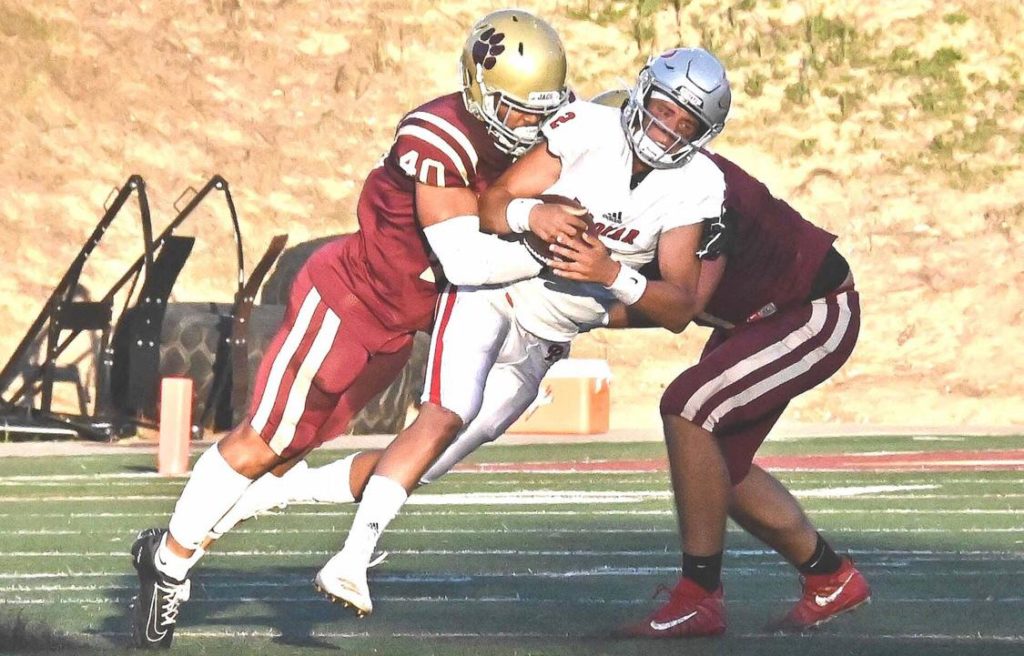 COMING SOON …
– High School Football Championship
– Frank Camacho in UFC Singapore
– Nov. 9: Triple J All-Star Football
– NFL Week 8:  Dolphins at Steelers
QUICK HITS
Kyle Aguon drops a close split decision bout for the Pancrase featherweight title in Japan.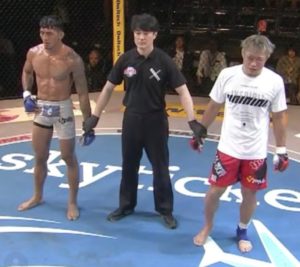 —————————————————-
Wayne Blas runs a new PR in the Army 10-Miler in Washington D.C. in a time of 54:07.