[sixcol_five_last]
By Bucky Brennan
The Southern Dolphins' Cinderella Story finished Friday with a happy ending. The underdog Dolphins are the 2012 IIAAG Girls Volleyball Champions. After a three-set thriller, the Dolphins dispatched the GW Geckos 25-21, 25-18, 25-22.
GSPN's offensive player of the game, Southern's April Talledo said, " other teams underestimated us, but we stayed in it and just played our game."
The Gadao Division third place Dolphins came back twice in the first and third sets to defeat the Gadao second place Geckos. The Dolphins scrappy defense and opportunistic offense steadily broke down the Geckos defense throughout the match. Not only were the Dolphins relentless on defense, their offensive game saw several finesse shots that capitalized on holes in GW's defense. The GW trifecta of Zea Nauta, Tisha Renee Aguigui and Geana Leon Guerrero played tough and battled against Southern's Talledo, Defensive Player of the Match Lorraina Sanchez and Paige Surber and the matchup proved to be a volleyball final that will be remembered for many years to come.
In the first, GW jumped to an early 10-2 lead behind five aces from Leon Guerrero and a Nauta kill. Southern buckled down and forced two errors before Talledo smashed her first kill to the corner. Sanchez's tip to space a few points later brought the score to 11-6 with the gap closing. GW's offense continued its early dominant pace as Leon Guerrero smashed a kill from the back-row to go up 12-6. The teams traded errors and points til Leon Guerrero smashed another kill to put GW up 15-10. Following the kill, Southern committed four consecutive unforced errors and the Dolphins had to take their first timeout. Icing the server, the Dolphins huddled around their bench and whispered encouragement to each other.
The timeout broke the GW momentum as two errors by GW followed by a Surber perfectly-placed tip brought the score to 19-13. The lady-Dolphins were beaming at the beginnings of a comeback. Seeing the lead in the balance, GW's Leon Guerrero called for the set and smashed a kill to hone in the momentum.
With the score at 20-13, the Dolphins battled through a long rally and Tianna Sakaba's tip found space for a Southern point. In the play, with both teams scrambling on defense, Southern looked right at home while the Geckos were rattled and out of sorts. On the next play, Sakaba smashed a Gecko overpass that brought the score to 20-15 for Southern. After trading errors, the score read 21-16 and Sakaba stepped to the serving line. She served nine straight points as the Dolphins went on an impressive offensive run to close the set. In the run, setter Tanya Flores notched a kill while Talledo smashed an overpass and placed another kill with a perfect finesse shot.
Defensive player of the game Lorraina Sanchez helped closed the first set with a huge block on a GW tip attempt. The comeback got the Southern fans in the near capacity Okkodu gym to their feet as the underdogs celebrated their first set win.
Sanchez said, "We're sisters, we've played all season and have become more than a team. We're a family and we communicate better than anyone else. We wanted this more than anything."
Proving their want with a first set victory the Southern ladies were fired up for the start of the second. The teams went right to work. GW seemed reenergized from their first set loss. The Geckos were looking for redemption, but the Dolphins were not letting up as the teams went point-for-point til the score read 15-all midway through. Knowing their season was on the line, the Geckos wisely went to Leon Guerrero and Nauta to put some distance between them and the scrappy Dolphins. Leon Guerrero smashed two kills from the back row before Nauta blocked a tip attempt and smashed a Southern overpass. After the four point spree that got the Gecko-dominated crowd roaring, the Geckos led 19-15. Aguigui played strong for the Geckos with a kill and a block as GW closed the set 25-18 without another hiccup.
With the season on the line and the Gecko cheerleaders pumping up the crowd, both teams huddled and prepared for the third. With the set count tied at one, both teams knew the early part of the set was pivotal. Again, the teams went point for point to open til the score read 10-10. Southern's Sanchez continued her impressive performance with an ace before the Dolphins conceited an error. After swapping points, Aguigui smashed another kill from the back-row. After a Dolphin error, Maricia Mariano smashed a kill off the Southern block and followed with a well placed tip to put GW up 15-12. Southern, seeing the Geckos gaining confidence, took a timeout and forced errors to tie the score at 15 with a Talledo kill. With the score at 16 all after the teams exchanged points, Nauta placed a tip right on the 10-ft corner before Mariano recorded another kill, this time down the line.
With the point gap widening, Southern's Sakaba came up big again with a huge block to get her team going. On the next play, Sanchez smashed an overpass and then Talledo pushed a tip to the gap again to put the score at 17-18 with Southern only trailing by one. On the next play, with the Southern confidence soaring, Surber pummeled a huge kill that continued the pressure on the Geckos and forced a timeout. After the break, Southern lost the serve on an error and GW's Elayne Padayao sent a trick set over the net for a point. With the score at 20-21 for the Dolphins, Southern was pinged for being out of rotation and all seemed to be going wrong for the Dolphins as the Geckos closed the gap. However, three unforced errors by the Geckos put the score at 22-23 as Southern thrived in the long rallies where GW found themselves out of their element. Sanchez again found space as her tip touched court on Gecko territory to get to game point. Talledo stepped to the service line stamped the victory by way of an ace to win the set and claim the championship for the Dolphins.
With the ace, Dolphin players, fans and family swept the court beaming as their happy ending for their Cinderella story came to fruition.
After the match, Talledo said, "We were all nervous, but once that first whistle blew, we put it all away and did our best. And we won."
For the Dolphins, Talledo had five kills, eight digs, a tip and two aces and an assist, Sanchez had three tips, eight digs, six blocks and a kill, Sakaba had four blocks, two kills and a tip, setter Flores had three blocks, two kills a tip and ten assists and Surber had three digs, a tip and two kills.
For the Geckos, T. Aguigui had three aces, four kills and a dig, Z. Nauta had four kills a block and two tips, G. Leon Guerrero had six aces, five kills and five digs, M. Mariano had four digs, five kills, two aces and a tip, A. Chaco had four digs and an ace, K. Leon Guerrero had two digs, setter D. Quitugua had four assists and setter E. Padayao had two tips and twelve assists.
In the third place match, the defending champion Simon Sanchez Sharks defeated the JFK Islanders 23-25,25-14, 25-21.
[/sixcol_five_last][useful_banner_manager_banner_rotation banners=14, 51, 44, interval=8 width=120 height=600 orderby=rand]
[fbshare url="http://www.gspnlive.com/volleyball/dolphins-defeat-gw-in-three/" type="button"]
[fblike url="http://www.gspnlive.com/volleyball/dolphins-defeat-gw-in-three/" style="button_count" float="left" showfaces="false" width="450″ verb="like" font="arial"]

GPS Sports Calendar
SU

MO

TU

WE

TH

FR

SA
28

29

30

1

2

3

4
Events for July
1st
No Events
Events for July
2nd
No Events
Events for July
3rd
No Events
Events for July
4th
No Events
5

6

7

8

9

10

11
Events for July
5th
No Events
Events for July
6th
No Events
Events for July
7th
No Events
Events for July
8th
No Events
Events for July
9th
No Events
Events for July
10th
No Events
Events for July
11th
No Events
12

13

14

15

16

17

18
Events for July
12th
No Events
Events for July
13th
No Events
Events for July
14th
No Events
Events for July
15th
No Events
Events for July
16th
No Events
Events for July
17th
No Events
Events for July
18th
No Events
19

20

21

22

23

24

25
Events for July
19th
No Events
Events for July
20th
No Events
Events for July
21st
No Events
Events for July
22nd
No Events
Events for July
23rd
No Events
Events for July
24th
No Events
Events for July
25th
No Events
26

27

28

29

30

31

1
Events for July
26th
No Events
Events for July
27th
No Events
Events for July
28th
No Events
Events for July
29th
No Events
Events for July
30th
No Events
Events for July
31st
No Events
Foody's 5 Fun Facts
St. John's Knight Aarman Sachdev
DID U KNOW?
Since forming the GNYFF in 2009, the league has never gone without a season until 2020. The league announced their plans to cancel the 2020 season amidst the COVID-19 pandemic.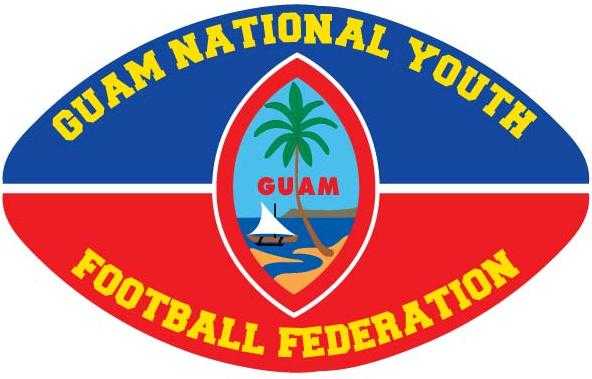 COMING SOON …
ALL SPORTING EVENTS HALTED DUE TO THE CORONAVIRUS ISSUE
QUICK HITS
RIP: Former Guam football player Phil Mendiola, shown here with son Tano, passed away in Las Vegas due to a heart attack. Mendiola played for numerous Guam teams from youth to varsity. He was 39.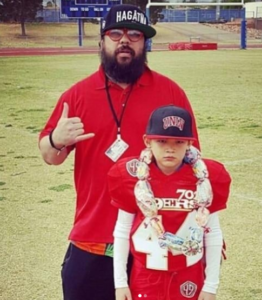 —————————————————-
Morgan McKenna (left with black face mask) poses for a photo with Guam Football Association Technical Director Sang Hoon Kim (seated, with blue face mask) and Guam Football Association Assistant Technical Director Ross Awa (standing) after signing his letter of commitment to play intercollegiate men's soccer for Muskingum University in Ohio. The Fighting Muskies compete in NCAA Division III's Ohio Athletic Conference.