By Derek Mandell
Other teams beware. The JFK Islanders are really, really, good.
The Islanders nearly completed a double-sweep of the competition by defeating a strong FD team,16-43, and beating Academy by the score of 15-49, Friday afternoon at the JFK campus.The Islanders remain undefeated for the season while the Friars pick up their second loss of the year after falling to the defending champion Guam High Panthers on Monday.
John Aquino IV of JFK lowered his course record again by shattering the 16-minute mark in a time of 15 minutes and 54 seconds. The Islanders continued their dominance and grabbed the next three places, led by Rey John Flores (17:44), Michael Murphy (18:04) and Karl Almoite (18:11). FD's Jaden Pangelinan prevented the sweep by placing fifth in 18:26.
"It was good weather. It wasn't sunny at all but it wasn't rainy either. But our course was wet," said JFK's Flores.
Despite the course conditions, the Islanders were not willing to let it affect their approach to the race. In fact, many of the Islanders beat their personal records in the big victory on Friday.
"In a way (the course) affected us a little bit, but we had a strong mentality," said Aquino.  "That's what the race was all about today. Our coaches said it's all about a strong mentality, so even though it was rough we all think about hitting a (personal record) and that's the main goal."
"They played it smart today and that's how the whole team (set a personal record) because usually when it's a race everyone gets so excited and moves up in the beginning and die-out. Just like I said, it's a mental race, so everyone relaxed, calmed down, stayed at their pace and everyone (set a personal record)," Aquino added.
Flores has been battling teammate Murphy all season long for the second spot, but on Friday he pulled away in the second of three course loops and finished with a personal record.
"I focused on my pack, because my pack is usually with (Michael) Murphy," said Flores. "Today I felt strong because I actually took a nap before the race. As I was going with Murphy, he kept surging, so I decided just to leave and take my own race towards the end."
With the regular season coming to a close, the Islanders have been preparing for the championship meets in October.
"This whole week has been pretty hard for us because it's our last week," said Flores. "It's been pretty tough because Coach Jay (Antonio) is making sure that we know it's our last week. As seniors it's our last year too and Monday is our last race before All Island."
"All Island is the main goal and API (Asia Pacific Invitational). We're definitely aiming to do good at API and represent Guam, not only our school," added Aquino.
Lady Islanders Sweep Cougars
JFK's Jadine 'Mika' Rosario grabbed the first of seven-consecutive lady Islander finishers with a time of 22:12. Rosario was followed closely by teammate Keiha Yoo, who finished two seconds back in 22:14. From there the Islanders' Pilar Righetti (22:45), Maria Ollet (23:23), Queenie Agtarap (23:31) capped off the top five finishers.
"Today was all about mentality for me and my teammates," said Rosario. "We pushed each other and worked hard. We set our goals and were able to achieve them, and now we have new goals, too."
Rosario said that her teammates are looking forward to more personal records as the season comes to a close.
"I'm really proud of my team and thank them for always pushing me, and my coaches, for all the training that they've given me and all the support I have from my friends and family," added Rosario.
JFK vs. FD/AOLG
Varsity Boys 5000 Meter Run
=================================================================
Name Yr Team Time Pts
—————————————————————–
1 John Aquino John F Kennedy 15:54.00 1
2 ReyJohn Flores John F Kennedy 17:44.00 2
3 Michael Murphy John F Kennedy 18:04.00 3
4 Karl Joshua Almoite John F Kennedy 18:11.00 4
5 Jaden Pangelinan Father Duenas 18:26.00 5
6 Kennedy Macatuno John F Kennedy 18:51.00 6
7 Shayne Aricayos Father Duenas 19:06.00 7
8 Nathan Abril Father Duenas 19:20.00 8
9 Gion Buenavides John F Kennedy 19:41.00 9
10 John Conducto John F Kennedy 19:44.00 10
11 Christopher Andrada John F Kennedy 19:45.00 —
12 Austin Ignacio John F Kennedy 20:04.00 —
13 Brandon Flores Father Duenas 20:04.00 11
14 Rey Gabriel Flores John F Kennedy 20:20.00 —
15 Jeff Aggabao Father Duenas 20:25.00 12
16 Bleu Perez Father Duenas 20:44.00 13
17 Beato Manglona John F Kennedy 20:52.00 —
18 Gyles Valencia Father Duenas 20:53.00 14
19 Johhny Quitugua John F Kennedy 20:56.00 —
20 Joshua Tingson John F Kennedy 20:57.00 —
21 John Macatuno John F Kennedy 21:08.00 —
22 Ginga Ikeda Father Duenas 21:12.00 —
23 Jayce Meno John F Kennedy 21:17.00 —
24 Tristan Magdalera Father Duenas 22:00.00 —
25 Jonah Sablan John F Kennedy 22:10.00 —
26 Tristan Paulino Father Duenas 22:15.00 —
27 Jay Milan Father Duenas 22:29.00 —
28 Kevin Surnip John F Kennedy 22:42.00 —
29 Corey Duenas Father Duenas 22:58.00 —
30 Dean Estoy Father Duenas 23:00.00 —
31 Christopher Espinosa John F Kennedy 23:50.00 —
32 Lucas Martin Father Duenas 24:04.00 —
33 Steven Stoall John F Kennedy 24:13.00 —
34 Christopher Fejeran John F Kennedy 24:25.00 —
35 Gino Quintal Father Duenas 24:49.00 —
36 Jacob San Nicolas Father Duenas 24:55.00 —
37 Aaron Martin Father Duenas 24:57.00 —
38 Marjim Valerio John F Kennedy 25:06.00 —
39 Ethan Garcia Father Duenas 32:15.00 —
40 Joshua Azicate John F Kennedy 34:34.00 —
Varsity Boys 5000 Meter Run Team Scores
=================================================================
Team Pts 1 2 3 4 5 (6) (7)
=================================================================
1 John F Kennedy 16 1 2 3 4 6 9 10
Total Time: 1:28:44 Average: 17:44.80 1-5 Split: 2:57
2 Father Duenas 43 5 7 8 11 12 13 14
Total Time: 1:37:21 Average: 19:28.20 1-5 Split: 1:59
Varsity Girls 5000 Meter Run
=================================================================
Name Yr Team Time Pts
—————————————————————–
1 Jadine Rosario John F Kennedy 22:13.00 1
2 Keisha Yoo John F Kennedy 22:14.00 2
3 Pilar Righetti John F Kennedy 22:45.00 3
4 Maria Ollet John F Kennedy 23:23.00 4
5 Quinne Agtarap John F Kennedy 23:31.00 5
6 Khamille Dimalanta John F Kennedy 23:51.00 6
7 Angelyn Sy Academy of Our Lady 24:49.00 7
8 Alyssa Cabatic John F Kennedy 24:51.00 8
9 Aubrienne Pangindian Academy of Our Lady 25:00.00 9
10 Jonelle Sayama Academy of Our Lady 26:08.00 10
11 Eliana Koshiba Academy of Our Lady 26:22.00 11
12 Kaitlyn Calma John F Kennedy 26:44.00 —
13 Amberlynn Carter John F Kennedy 27:03.00 —
14 Irish Catibog John F Kennedy 27:11.00 —
15 Aubrie Cabatic John F Kennedy 27:13.00 —
16 Fina Garcia Academy of Our Lady 27:53.00 12
17 Arisa Barcinas Academy of Our Lady 27:55.00 13
18 Loraine Milan John F Kennedy 27:59.00 —
19 Maurissa Sayama Academy of Our Lady 30:04.00 14
20 Meghan Chico Academy of Our Lady 30:45.00 —
21 Morgan Quiniey Academy of Our Lady 31:29.00 —
22 Ashley Toves Academy of Our Lady 33:10.00 —
Varsity Girls 5000 Meter Run Team Scores
=================================================================
Team Pts 1 2 3 4 5 (6) (7)
=================================================================
1 John F Kennedy 15 1 2 3 4 5 6 8
Total Time: 1:54:06 Average: 22:49.20 1-5 Split: 1:18
2 Academy of Our Lady 49 7 9 10 11 12 13 14
Total Time: 2:10:12 Average: 26:02.40 1-5 Split: 3:04
Sanchez vs. SJ
Varsity Boys 5000 Meter Run
=================================================================
Name Yr Team Time Pts
—————————————————————–
1 John Garcia Sanchez 15:35.00 1
2 Evander DeGuzman Sanchez 15:55.00 2
3 Aaron Castro Sanchez 15:57.00 3
4 Andrew Baranda Sanchez 16:14.00 4
5 Dean Nilo Sanchez 16:34.00 5
6 John Buan Sanchez 16:40.00 6
7 Shusuke Maeda St. Johns 16:42.00 7
8 Anthony Castro Sanchez 16:49.00 8
9 Nikko Capati Sanchez 16:50.00 —
10 William Sablan Sanchez 16:52.00 —
11 Allan Santos Sanchez 17:34.00 —
12 Toy Matsushita St. Johns 18:00.00 9
13 Rolland Ocampo Sanchez 18:02.00 —
14 Ken Delfin Sanchez 18:17.00 —
15 Jethro Capati Sanchez 18:27.00 —
16 Vince Serrano St. Johns 18:31.00 10
17 Kristian Cercado Sanchez 18:39.00 —
18 Junmao Wang St. Johns 18:45.00 11
19 Ryan Nucum Sanchez 18:50.00 —
20 Matthew Alegria St. Johns 19:01.00 12
21 Jyrone Lazaga Sanchez 19:34.00 —
22 Enjhay Serrano St. Johns 19:57.00 13
23 Gian Paras Sanchez 20:24.00 —
24 Ian Valencia Sanchez 20:25.00 —
25 Royce Bautista Sanchez 20:27.00 —
26 Michael Ocampo Sanchez 20:42.00 —
27 William Lee St. Johns 20:44.00 14
28 Charison Ro St. Johns 20:56.00 —
29 Giordan Kho Sanchez 21:03.00 —
30 Charles Roque Sanchez 21:49.00 —
31 Thomas Untalan St. Johns 22:28.00 —
32 Nick Rhee St. Johns 24:04.00 —
33 Kyle Navarrete Sanchez 28:07.00 —
Varsity Boys 5000 Meter Run Team Scores
=================================================================
Team Pts 1 2 3 4 5 (6) (7)
=================================================================
1 Sanchez 15 1 2 3 4 5 6 8
Total Time: 1:20:15 Average: 16:03.00 1-5 Split: 59
2 St. Johns 49 7 9 10 11 12 13 14
Total Time: 1:30:59 Average: 18:11.80 1-5 Split: 2:19
Varsity Girls 5000 Meter Run
=================================================================
Name Yr Team Time Pts
—————————————————————–
1 Mia Aquino Sanchez 19:24.00 1
2 Eva Laserna Sanchez 19:42.00 2
3 Jaia Jia Zhang St. Johns 19:57.00 —
4 Julie Moon St. Johns 20:57.00 —
5 Jazmine Duenas Sanchez 21:11.00 3
6 Jeanie Nguyen Sanchez 21:33.00 4
7 Kheila OCampo Sanchez 21:45.00 5
8 Megan Delfin Sanchez 22:03.00 6
9 Guiao Janelle Sanchez 22:23.00 7
10 Adhara Balansay Sanchez 22:25.00 —
11 Kayla Aquino Sanchez 23:01.00 —
12 Serena Barasi Sanchez 24:06.00 —
Varsity Girls 5000 Meter Run Team Scores
=================================================================
Team Pts 1 2 3 4 5 (6) (7)
=================================================================
1 Sanchez 15 1 2 3 4 5 6 7
Total Time: 1:43:35 Average: 20:43.00 1-5 Split: 2:21
Okkodo vs. Southern
Varsity Boys 5000 Meter Run
=================================================================
Name Yr Team Time Pts
—————————————————————–
1 Mark Yoshida Okkodo 16:11.00 1
2 Ranier Porras Southern 16:23.00 2
3 Sydney Talledo Southern 17:35.00 3
4 Gideon Tyquienco Southern 17:36.00 4
5 Albert Linder Southern 17:42.00 5
6 Richard Celeste Southern 18:07.00 6
7 Kurt Almoite Okkodo 18:23.00 7
8 Arkel Rodriguez Okkodo 18:30.00 8
9 Nelson Ortega Southern 18:32.00 9
10 Adrian Teologo Southern 18:40.00 10
11 Christian Gico Southern 18:46.00 —
12 Daniel Lenguin Southern 18:56.00 —
13 Takashi Buccat Okkodo 19:04.00 11
14 Yves Macatuno Okkodo 19:14.00 12
15 John Olandez Okkodo 19:17.00 13
16 Ryan Teologo Southern 19:38.00 —
17 Jeremy DelCastillo Okkodo 19:56.00 14
18 Christian Acosta Okkodo 19:57.00 —
19 John Blas Southern 19:58.00 —
20 Roaquin Mendiola Southern 20:14.00 —
21 John Sazon Okkodo 20:43.00 —
22 Thomas Mendiola Okkodo 20:50.00 —
23 Zachary Cejoco Okkodo 21:12.00 —
24 Paul Orlandez Okkodo 21:45.00 —
25 Vince Brigino Southern 21:46.00 —
26 Ryan Mercado Okkodo 23:16.00 —
27 Albert Juaneza Southern 24:37.00 —
28 Neil Tirador Southern 25:20.00 —
29 Ryan Santos Southern 26:26.00 —
30 Zachary Malalis Southern 28:17.00 —
31 Jake Tagalog Southern 30:47.00 —
Varsity Boys 5000 Meter Run Team Scores
=================================================================
Team Pts 1 2 3 4 5 (6) (7)
=================================================================
1 Southern 20 2 3 4 5 6 9 10
Total Time: 1:27:23 Average: 17:28.60 1-5 Split: 1:44
2 Okkodo 39 1 7 8 11 12 13 14
Total Time: 1:31:22 Average: 18:16.40 1-5 Split: 3:03
Varsity Girls 5000 Meter Run
=================================================================
Name Yr Team Time Pts
—————————————————————–
1 Ianthe Porras Southern 20:49.00 1
2 Nikki Del Castillo Okkodo 21:45.00 —
3 Rykiel Glory Okkodo 21:47.00 —
4 Bonita Dydasco Southern 22:32.00 2
5 Frezzia Edubalad Southern 23:05.00 3
6 Charlene Catunao Southern 26:05.00 4
7 Samantha Jardeleza Southern 26:08.00 5
8 Jessica Pierce Southern 28:54.00 6
9 Julianne Ballon Okkodo 30:24.00 —
Varsity Girls 5000 Meter Run Team Scores
=================================================================
Team Pts 1 2 3 4 5 (6) (7)
=================================================================
1 Southern 15 1 2 3 4 5 6 –
Total Time: 1:58:39 Average: 23:43.80 1-5 Split: 5:19
GW vs. Harvest
Varsity Boys 5000 Meter Run
=================================================================
Name Yr Team Time Pts
—————————————————————–
1 Kevin Cho Harvest 16:09.00 1
2 Austin Mendiola George Washington 16:20.00 2
3 Ben Middlebrook Harvest 16:37.00 3
4 Benjamin Tevid Harvest 17:06.00 4
5 Kenji McCarthy George Washington 17:45.00 5
6 Jiyoo Lee Harvest 18:22.00 6
7 Jonah Jones Harvest 18:43.00 7
8 Yzaack Pecson Harvest 18:48.00 8
9 Benjamin Mills Harvest 19:08.00 9
10 Teodoro Aricheta Jr George Washington 19:12.00 10
11 Miguel Cordero Harvest 19:34.00 —
12 Ben Ulloa George Washington 19:47.00 11
13 Randall Wiegand Harvest 20:32.00 —
14 Joseph Tuazon Harvest 20:59.00 —
15 Masato Quinene Harvest 21:01.00 —
16 Montano Gim Harvest 21:12.00 —
17 Drew Guerrero Harvest 21:15.00 —
18 Vince Fabian George Washington 22:36.00 12
19 Kyze Gozo George Washington 22:53.00 13
20 Elijah Mortera George Washington 24:15.00 14
21 Tanish Bhojwani Harvest 27:55.00 —
Varsity Boys 5000 Meter Run Team Scores
=================================================================
Team Pts 1 2 3 4 5 (6) (7)
=================================================================
1 Harvest 21 1 3 4 6 7 8 9
Total Time: 1:26:57 Average: 17:23.40 1-5 Split: 2:34
2 George Washington 40 2 5 10 11 12 13 14
Total Time: 1:35:40 Average: 19:08.00 1-5 Split: 6:16
Varsity Girls 5000 Meter Run
=================================================================
Name Yr Team Time Pts
—————————————————————–
1 Aguillard Kianni George Washington 19:41.00 1
2 Domini Prudente Harvest 20:04.00 2
3 Sofia Lowe George Washington 21:26.00 3
4 Rhea'da Unpingco George Washington 21:38.00 4
5 Fejeran Jeasalynn George Washington 21:39.00 5
6 Kristin Bower Harvest 22:32.00 6
7 Andraya Quiambao Harvest 22:39.00 7
8 Kotiha Nakamura Harvest 22:59.00 8
9 Katalina Day Harvest 23:33.00 9
10 Xiao Mei Su Harvest 24:10.00 10
11 Danielle Cubacub Harvest 24:20.00 11
12 Jeffrey Kim Harvest 25:11.00 —
13 Fumika Umeda Harvest 25:58.00 —
14 Jane Baik Harvest 26:40.00 —
15 Unknown Unknown Harvest 26:43.00 —
16 Glyssa Quemado George Washington 26:43.00 12
17 Jurika Sablan George Washington 26:48.00 13
Varsity Girls 5000 Meter Run Team Scores
=================================================================
Team Pts 1 2 3 4 5 (6) (7)
=================================================================
1 George Washington 25 1 3 4 5 12 13 –
Total Time: 1:51:07 Average: 22:13.40 1-5 Split: 7:02
2 Harvest 32 2 6 7 8 9 10 11
Total Time: 1:51:47 Average: 22:21.40 1-5 Split: 3:29
Guam High vs. St. Paul
Varsity Boys 5000 Meter Run
=================================================================
Name Yr Team Time Pts
—————————————————————–
1 Tyler Thorne Guam High 19:57.00 1
2 Wayne Owen Guam High 19:58.00 2
3 Jake Harrold Guam High 21:25.00 3
4 Robert Kranz Guam High 21:52.00 4
5 Paul Tominez Guam High 23:55.00 5
6 Keith Zachary Guam High 25:06.00 6
7 Ronald Lindhart Guam High 25:11.00 7
8 Arthur Owen Guam High 25:18.00 —
9 Bailey Ward Guam High 25:19.00 —
10 Kyle Ward Guam High 25:49.00 —
11 Henry Santos Guam High 27:52.00 —
12 Brennan Haight Guam High 35:27.00 —
13 Zachary Phillips Guam High 35:28.00 —
14 Derek Cabrera Guam High 35:29.00 —
15 Steve Louis Guam High 35:51.00 —
16 Issac Barrett Guam High 35:51.00 —
17 Dane Jorgensen Guam High 35:58.00 —
18 Zachary Lopez Guam High 37:27.00 —
Varsity Boys 5000 Meter Run Team Scores
=================================================================
Team Pts 1 2 3 4 5 (6) (7)
=================================================================
1 Guam High 15 1 2 3 4 5 6 7
Total Time: 1:47:07 Average: 21:25.40 1-5 Split: 3:58
Varsity Girls 5000 Meter Run
=================================================================
Name Yr Team Time Pts
—————————————————————–
1 Emma Martin Guam High 24:06.00 1
2 Loren Magante Guam High 26:50.00 2
3 Abbigail Emmerling Guam High 28:40.00 3
4 Franchette Allarey Guam High 29:14.00 4
5 Heather Bossart Guam High 29:42.00 5
6 Lisa Oviedo Guam High 29:44.00 6
7 Danielle Bossart Guam High 31:20.00 7
8 Alexia Lasala Guam High 32:18.00 —
9 Audrey Meno Guam High 32:39.00 —
10 Aisha Melendez Guam High 36:54.00 —
11 Jeive Rivera Guam High 38:15.00 —
Varsity Girls 5000 Meter Run Team Scores
=================================================================
Team Pts 1 2 3 4 5 (6) (7)
=================================================================
1 Guam High 15 1 2 3 4 5 6 7
Total Time: 2:18:32 Average: 27:42.40 1-5 Split: 5:36
[fbshare url="http://www.gspnlive.com/runningtrack/jfk-runners-on-a-mission/" type="button"] [fblike url="http://www.gspnlive.com/runningtrack/jfk-runners-on-a-mission/" style="standard" showfaces="false" width="450″ verb="like" font="arial"]
[/sixcol_five_last][useful_banner_manager_banner_rotation banners=53, 38 interval=8 width=120 height=600 orderby=rand]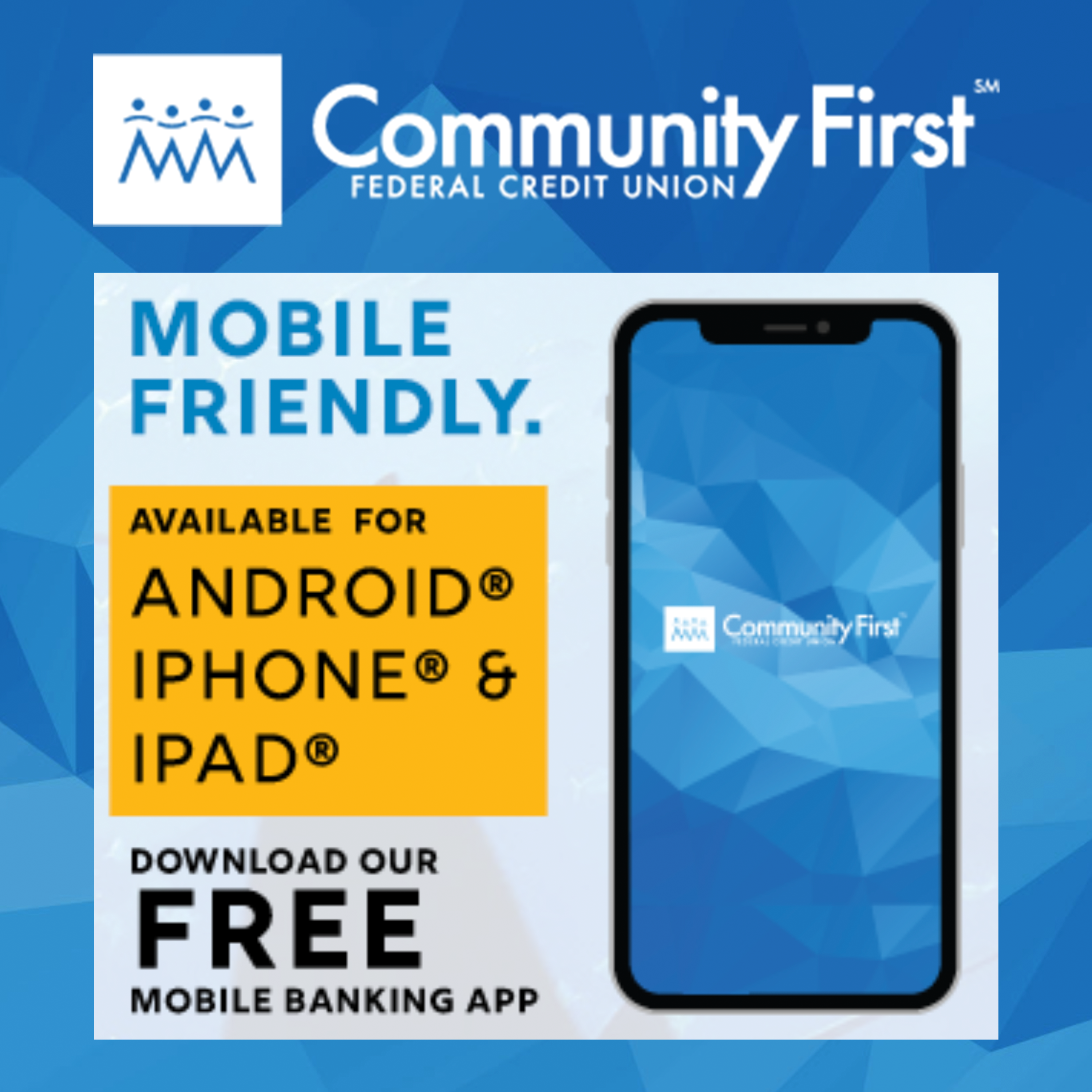 GPS Sports Calendar
SU

MO

TU

WE

TH

FR

SA
Events for November
1st
04:30 PM - 08:00 PM
JFK
05:30 PM - 08:00 PM
Various
05:30 PM - 08:00 PM
Various
Events for December
2nd
09:00 AM - 05:00 PM
FD Phoenix Center
10:00 AM - 03:00 PM
Various
10:00 AM - 04:00 PM
Various
Events for December
3rd
06:00 AM - 08:00 AM
Hilton Hotel
Events for December
4th
04:15 PM - 06:30 PM
Various
04:30 PM - 08:00 PM
GW Field
05:00 PM - 07:00 PM
Okkodo
Events for December
5th
04:00 PM - 06:00 PM
Various
05:00 PM - 08:00 PM
Various
06:00 PM - 08:00 PM
TBA
Events for December
5th
No Events
Events for December
7th
04:00 PM - 06:00 PM
Various
04:15 PM - 06:30 PM
TBA
Events for December
8th
05:00 PM - 08:00 PM
Various
Events for December
9th
Events for December
10th
05:00 AM - 09:00 AM
Skinner's Plaza, Hagatna
09:00 AM - 05:00 PM
UOG Field
Events for December
11th
04:00 PM - 06:00 PM
Father Duenas
04:15 PM - 06:30 PM
Various
Events for December
12th
04:00 PM - 06:00 PM
Various
05:00 PM - 08:00 PM
Various
Events for December
12th
No Events
Events for December
14th
04:00 PM - 06:00 PM
Various
04:15 PM - 08:00 PM
TBA
Events for December
15th
05:00 PM - 08:00 PM
Various
05:30 PM - 09:00 PM
TBA
Events for December
16th
08:00 AM - 04:00 PM
10:00 AM - 03:00 PM
Various
10:00 AM - 04:00 PM
Various
Events for December
16th
No Events
Events for December
18th
04:30 PM - 06:00 PM
Harvest Christian Academy
Events for December
19th
04:00 PM - 06:00 PM
Various
05:00 PM - 08:00 PM
Various
Events for December
19th
No Events
Events for December
21st
04:00 PM - 06:00 PM
TBA
Events for December
22nd
05:00 PM - 08:00 PM
Various
Events for December
23rd
10:00 AM - 04:00 PM
Various
04:00 PM - 10:00 PM
Okkodo
Events for December
23rd
No Events
Events for December
24th
No Events
Events for December
25th
No Events
Events for December
27th
05:30 PM - 07:00 PM
TBA
Events for December
27th
No Events
Events for December
29th
05:30 PM - 09:00 PM
TBA
Events for December
29th
No Events
31

1

2

3

4

5

6
Events for December
30th
No Events