[sixcol_five_last]
By Patrick Lujan
About 100 brave souls took to the trails of Fonte in Sunday morning's XTERRA Guam Out-N-Back Attack Trail Run – an 8.2-mile trek that definitely tested the endurance of many.
Except maybe the top finishers that includes overall winner Jesse Barragan, an ultra-marathoner who visits Guam periodically throughout the year as a federal employee with the Department of Agriculture.
The 35-year-old from Folson, CA blazed through the tough course in a time of 56 minutes, 40 seconds – the only runner to finish under an hour.
Consider it a warm-up, if you will, for someone like Barragan who specializes in ultra-marathon trail runs in the states.
"Typically 50K (31 miles) or every once in a while, a 50-mile race – normally on the mountain trails," Barragan said about his usual runs.
"Today was awesome. It was excellent. It was the first time I did an XTERRA out here," he said. "It was very different from what I'm used to."
The course started at the top of Nimitz Hill by the old Guam High School with a quick drop down to the Fonte Valley to the Navy pipeline. The decline continued through the trails toward Charlie Corn Lane behind the old Ordot Landfill before heading back up and ending with the steep incline in the final half mile.
"It was slippery," Barragan added. "It was muddy and the sword grass was an interesting challenge. I'm used to dry courses."
Coming in second place was current XTERRA Guam local champion Gabe Lombard, who started out fast and finished strong at 1:00:59. Fellow triathlete Cameron O'Neal was third in 1:03:45.
"He's a phenomenal runner," Lombard said about Barragan. "It was great having some new blood out there to compete with."
21-year-old Peri Bowman won the women's division and was an incredible fourth overall in 1:04:21. Pro triathlete Meiko Carey was second in 1:10:17.
"Guam has got to have some of the most uniquely challenging and simultaneously trails in the world," Lombard added. "It was an incredible experience and a huge congratulations to all the finishers and a big thanks to XTERRA Guam."
Place    Time     Pace     Bib#       Name/City        Age Division Div. Pl. Sex Sex Pl.
    1     56:40   6:54.7    276  Jesse Barragan         35  M30-39       1    M     1
    2   1:00:59   7:26.3    301  Gabe Lombard           30  M30-39       2    M     2
    3   1:03:45   7:46.5    284  Cameron O'Neal         36  M30-39       3    M     3
    4   1:04:21   7:50.9    321  Peri Bowman            21  F18-29       1    F     1
    5   1:04:32   7:52.2    267  Tyler Thorne           16  M17U         1    M     4
    6   1:05:29   7:59.2    263  Robert Gilliam         37  M30-39       4    M     5
    7   1:06:26   8:06.1    229  Jonathan Wildi         30  M30-39       5    M     6
    8   1:10:17   8:34.4    270  Mieko Carey            35  F30-39       1    F     2
    9   1:11:32   8:43.4    256  Mark Jolin             41  M40-49       1    M     7
   10   1:12:26   8:50.1    265  Ryan Snow              36  M30-39       6    M     8
   11   1:12:39   8:51.7    308  Sherwin Paet           29  M18-29       1    M     9
   12   1:12:57   8:53.8    ?                        
   13   1:13:25   8:57.3    262  Tom Williams           39  M30-39       7    M    10
   14   1:14:04   9:02.0    287  Gary Schoenhals        32  M30-39       8    M    11
   15   1:14:25   9:04.6    279  Ayshalynn Perez        21  F18-29       2    F     3
   16   1:15:58   9:15.9    311  David Popp             30  M30-39       9    M    12
   17   1:17:05   9:24.1    307  Steve Camacho          33  M30-39      10    M    13
   18   1:17:58   9:30.5    240  Geoffrey Criss         43  M40-49       2    M    14
   19   1:18:06   9:31.6    236  Namiko Kawasaki        44  F40-49       1    F     4
   20   1:18:11   9:32.1    290  Sergio Lopez           25  M18-29       2    M    15
   21   1:18:40   9:35.7    250  Erika Parker           34  F30-39       2    F     5
   22   1:19:49   9:44.1    239  Robert Navarro         63  M60+         1    M    16
   23   1:19:51   9:44.3    286  Vanessa Varoskovic     25  F18-29       3    F     6
   24   1:20:06   9:46.2    313  Alex Oviedo            54  M50-59       1    M    17
   25   1:20:52   9:51.7    298  John Neubauer          25  M18-29       3    M    18
   26   1:21:15   9:54.6    312  Ron Hart               32  M30-39      11    M    19
   27   1:21:25   9:55.7    294  Rick Leone             48  M40-49       3    M    20
   28   1:21:38   9:57.4    293  Scott Heald            27  M18-29       4    M    21
   29   1:21:49   9:58.7    273  David Bullock          30  M30-39      12    M    22
   30   1:22:03  10:00.4    249  Scott Parker           34  M30-39      13    M    23
   31   1:22:19  10:02.3    277  Manny Masculino        39  M30-39      14    M    24
   32   1:22:22  10:02.8    228  John Gahley            31  M30-39      15    M    25
   33   1:22:37  10:04.6    318  Stan Ragon             34  M30-39      16    M    26
   34   1:22:58  10:07.1    224  Aaron Gaither          33  M30-39      17    M    27
   35   1:23:06  10:08.1    219  Allison Burnett        26  F18-29       4    F     7
   36   1:23:17  10:09.5    282  David Wong             20  M18-29       5    M    28
   37   1:23:29  10:11.0    280  Theron Holloway        52  M50-59       2    M    29
   38   1:24:49  10:20.7    285  Alex Robinson          24  M18-29       6    M    30
   39   1:25:09  10:23.1    251  Travis Martin          19  M18-29       7    M    31
   40   1:25:41  10:27.0    252  Emma Martin            16  F17U         1    F     8
   41   1:25:52  10:28.4    314  Bella Oviedo           18  F18-29       5    F     9
   42   1:26:22  10:32.0    305  Brett Usry             29  M18-29       8    M    32
   43   1:28:00  10:43.9    291  Jose Hilliard          32  M30-39      18    M    33
   44   1:29:47  10:57.0    272  Leevin Camacho         35  M30-39      19    M    34
   45   1:30:15  11:00.4    306  Scott Ibsen            30  M30-39      20    M    35
   46   1:31:26  11:09.1    274  Nicholas Roberts       31  M30-39      21    M    36
   47   1:32:07  11:14.1    231  John Morrison          35  M30-39      22    M    37
   48   1:32:20  11:15.7    300  Justin Nieves          15  M17U         2    M    38
   49   1:33:01  11:20.6    223  Brittany Wood          24  F18-29       6    F    10
   50   1:33:33  11:24.6    259  Patrick Lujan          40  M40-49       4    M    39
   51   1:33:39  11:25.3    241  Aaron Oeth             28  M18-29       9    M    40
   52   1:34:38  11:32.5    288  Sonia Andrade          28  F18-29       7    F    11
   53   1:34:58  11:34.9    258  Cheryl Lobaton         34  F30-39       3    F    12
   54   1:34:59  11:35.1    271  Ben Boni               30  M30-39      23    M    41
   55   1:35:09  11:36.2    309  Sean Fedrick           29  M18-29      10    M    42
   56   1:37:07  11:50.6    310  Tiffany Thomas         25  F18-29       8    F    13
   57   1:39:22  12:07.1    302  Dean Asiatico          24  M18-29      11    M    43
   58   1:40:03  12:12.2    237  Erik So                33  M30-39      24    M    44
   59   1:41:07  12:19.9    322  Fredrik Jewett         29  F18-29       9    F    14
   60   1:41:07  12:19.9    266  Brooke Wright          28  F18-29      10    F    15
   61   1:41:08  12:20.0    264  Kevin Wright           31  M30-39      25    M    45
   62   1:42:56  12:33.2    289  Logan Blackwelder      32  M30-39      26    M    46
   63   1:43:30  12:37.3    255  Jun Baysa              41  M40-49       5    M    47
   64   1:43:30  12:37.3    299  Sonia Nieves           31  F30-39       4    F    16
   65   1:43:32  12:37.6    260  Noelani Yano           38  F30-39       5    F    17
   66   1:44:09  12:42.1    230  Bethany Van Boxtel     34  F30-39       6    F    18
   67   1:44:38  12:45.7    253  Susan Martin           50  F50-59       1    F    19
   68   1:44:49  12:47.0    268  Christopher Thorne     41  M40-49       6    M    48
   69   1:44:50  12:47.1    269  Lori Thorne            36  F30-39       7    F    20
   70   1:44:50  12:47.1    235  Emily Cassell          30  F30-39       8    F    21
   71   1:45:11  12:49.6    283  Dennis Gibson          33  M30-39      27    M    49
   72   1:46:31  12:59.5    292  Denielle Hilliard      32  F30-39       9    F    22
   73   1:47:40  13:07.9    246  Edwin Flores           47  M40-49       7    M    50
   74   1:48:01  13:10.4    238  Dana Foster            31  F30-39      10    F    23
   75   1:48:02  13:10.5    232  Rachel Brown           31  F30-39      11    F    24
   76   1:50:41  13:29.9    225  John Frias             47  M40-49       8    M    51
   77   1:50:55  13:31.7    320  Logan Reyes            32  M30-39      28    M    52
   78   1:51:14  13:34.0    233  Samuel Seo             32  M30-39      29    M    53
   79   1:52:21  13:42.1    222  Matt Ellis             41  M40-49       9    M    54
   80   1:52:46  13:45.1    227  Jami Skornia           30  F30-39      12    F    25
   81   1:54:31  13:57.9    254  Craig Martin           59  M50-59       3    M    55
   82   1:56:00  14:08.9    317  Joanne Avila           26  F18-29      11    F    26
   83   1:56:42  14:14.0    295  Evan Kavak             28  M18-29      12    M    56
   84   1:57:55  14:22.8    275  Priscilla Kirkland     29  F18-29      12    F    27
   85   2:01:18  14:47.7    297  Megan Hebbe            30  F30-39      13    F    28
   86   2:02:24  14:55.6    281  Loriane Baldemor       31  F30-39      14    F    29
   87   2:05:07  15:15.6    242  Robert Bevacqua        64  M60+         2    M    57
   88   2:05:18  15:16.8    257  Cheryl Mesa            46  F40-49       2    F    30
   89   2:08:06  15:37.3    234  Vincent Nadonza        26  M18-29      13    M    58
   90   2:08:26  15:39.8    188  Joy Santos             43  F40-49       3    F    31
   91   2:13:04  16:13.7    247  Michelle Sherrer       39  F30-39      15    F    32
   92   2:13:07  16:14.1    248  Tyanna Geller          45  F40-49       4    F    33
   93   2:14:14  16:22.2    304  Erika Wagner           22  F18-29      13    F    34
   94   2:29:30  18:13.9    261  Geri Koshiba           38  F30-39      16    F    35
   95   2:56:50  21:33.9    243  Jan Carlos Flores      19  M18-29      14    M    59
   96   2:56:50  21:33.9    244  Jesse Daniel Manansala 16  M17U         3    M    60
[fbshare url="http://www.gspnlive.com/runningtrack/visitor-wins-8-2m-trail-run/ ‎" type="button"] [fblike url="http://www.gspnlive.com/runningtrack/visitor-wins-8-2m-trail-run/ ‎" style="standard" showfaces="false" width="450″ verb="like" font="arial"]
[/sixcol_five_last][useful_banner_manager_banner_rotation banners=38, 53, 9 interval=8 width=120 height=600 orderby=rand]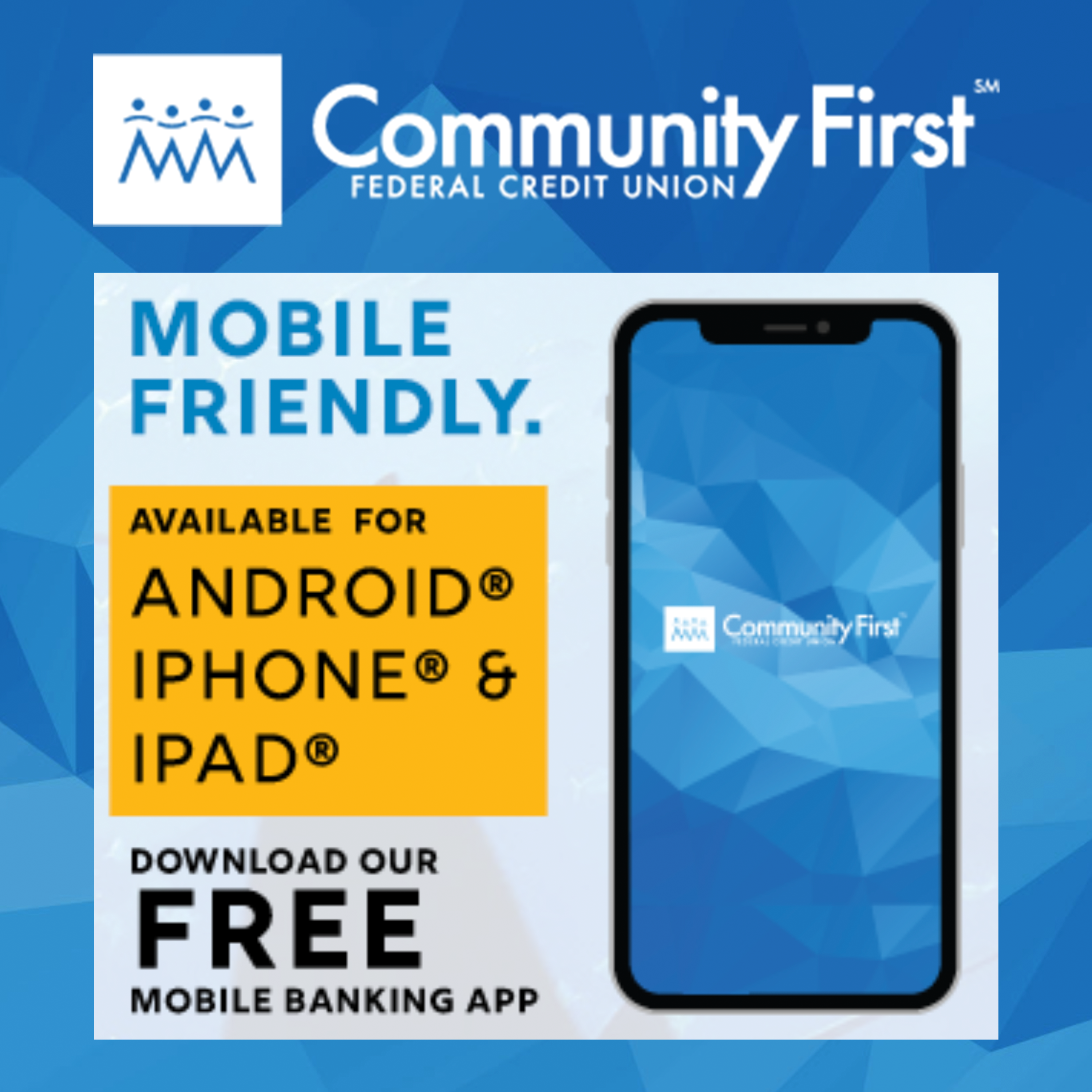 GPS Sports Calendar
SU

MO

TU

WE

TH

FR

SA
Events for November
1st
04:30 PM - 06:00 PM
Various
05:30 PM - 09:00 PM
Various
05:30 PM - 08:30 PM
Okkodo
Events for December
2nd
05:30 PM - 09:00 PM
Custom Fitness
06:00 PM - 08:00 PM
Various
Events for December
3rd
06:00 AM - 09:00 AM
Angel Santos Park
09:00 AM - 04:30 PM
UOG Field
09:00 PM - 12:00 PM
MOA Arena
Events for December
3rd
No Events
Events for December
5th
04:00 PM - 06:00 PM
Various
05:30 PM - 09:00 PM
Various
06:30 PM - 09:00 PM
UOG Calvo Field House
Events for December
6th
05:30 PM - 08:30 PM
GW Field
06:00 PM - 08:00 PM
TBA
Events for December
7th
04:00 PM - 06:00 PM
Various
05:30 PM - 08:30 PM
Various
06:30 PM - 09:00 PM
UOG Calvo Field House
Events for December
7th
No Events
Events for December
9th
04:30 PM - 06:00 PM
Two Lovers Road
04:30 PM - 08:00 PM
GW Field
05:30 PM - 09:00 PM
TBA
Events for December
10th
06:00 AM - 08:00 AM
Umatac
09:00 AM - 12:00 PM
GW Field
Events for December
10th
No Events
Events for December
12th
04:00 PM - 06:00 PM
Various
05:30 PM - 09:00 PM
TBA
Events for December
13th
04:00 PM - 09:00 PM
Guam High
04:30 PM - 06:30 PM
Academy
05:30 PM - 09:00 PM
Various
Events for December
14th
04:00 PM - 06:00 PM
Various
05:30 PM - 08:30 PM
GW Field
Events for December
14th
No Events
Events for December
15th
No Events
Events for December
17th
04:00 PM - 08:00 PM
GW Field
18

19

20

21

22

23

24
Events for December
17th
No Events
Events for December
18th
No Events
Events for December
19th
No Events
Events for December
20th
No Events
Events for December
21st
No Events
Events for December
22nd
No Events
Events for December
23rd
No Events
25

26

27

28

29

30

31
Events for December
24th
No Events
Events for December
25th
No Events
Events for December
26th
No Events
Events for December
27th
No Events
Events for December
28th
No Events
Events for December
29th
No Events
Events for December
30th
No Events
1

2

3

4

5

6

7