By Josh Tyquiengco
Return of the Marathoner: A Personal Account of the Guam International Marathon
The Guam International Marathon broke records in attracting nearly 3,000 runners to wake up early and participate in this past Sunday's event, and it also broke a year-long dry spell for me in returning to the world of marathon running.
I felt this year's race was better organized and had a good grasp of catering to the needs of the runner. The overall experience from the new GIM Expo to the cheer squads, support crew, water stops and cool zones was enjoyable and something I actually will look forward to for next year.
The decision to also move the start time for the marathon from 4 a.m. to 3 a.m. was a wise choice for one obvious reason: the heat. Let me tell you, one more hour without baking in the sun's intense rays means one less thing to worry about when you're running 26.2 miles. Trust me.
Pre-Race
After getting only a couple hours of sleep due to race anxiety and excitement, I headed up to the Pacific Islands Club parking structure, parked my car just before the roads closed at 1 a.m. and walked down to the starting point in front of the Guam Visitors Bureau Office. Volunteers and race officials were already setting up the countdown clock, race chutes and giant LED screens on a flatbed. Everyone seemed to know their role for the event. It felt reassuring. I was then greeted by my friend Régine Biscoe Lee, who immediately told me to go inside the GVB Office and find a little time to rest. I couldn't argue with her.
As it got closer to 3 a.m., the GIM start party kicked off and runners began to gather together in Tumon. Meanwhile, the GVB conference room turned into a command center where officials from the Guam Police Department, PIC and other agencies were planted. I also overheard a conversation between Régine and Lt. Manny Chong about her request to have police patrol the road along Piti to make sure runners were safe from a pack of dogs they noticed days prior. It was nice to know many bases were being covered for the safety of those participating and supporting the event.
Cheer Squads & Cool Zones
In no time at all, the race began with Governor Eddie Calvo starting it off. The immediate first obstacle to overcome was JFK Hill. My initial thought as my legs warmed up was, "I'm just happy to be here." That mentality seemed to set the course of how I would experience the rest of my run. The climb was actually easier than I anticipated. I'm not sure if it was all the training doing hill sprints with my friends or the adrenaline of being surrounded by other runners.
However, the reward in overcoming the incline was a water stop and this burst of energy from a cheer squad right in front of JFK High School. I was caught off guard for a second, but absorbed the encouragement as I ran down Marine Corps Drive. Next thing I know, another water stop pops up and a band is playing. It was awesome! I was already enjoying my run. Soon enough, I encounter another cheer squad and water stop and then the greatest invention ever used on the marathon course: the cool zone.
Whoever decided to strategically plant these contraptions that spray cool mists of water into the air, you are a godsend. I was felt like I was a kid on a hot summer day playing around an open fire hydrant.
The Pacers
I ran the first part of the race with the advice of veteran runner and Olympian Dr. Fred Schumann in mind. He told me to just warm up for the first 10 miles and not waste any mental energy worrying about time and thinking it's a race. But after those 10 miles, that's when it's time to kick things up a notch. The one thing I did do was find someone to pace with for the majority of the marathon.
I caught up to my friend Leo Tkel and we stuck together. My friend Blanda's husband, John Camacho, also decided to pace with us. And after a few more miles, our new friend Jon Buasuwan joined our little pack. We were tracking an average time of 9 minutes and 30 seconds a mile all the way through mile 19. We also took advantage of the multiple water stations to hydrate, consume our energy gels and power walk to actively stretch our legs. Leo and I talked strategy in pacing and made sure everyone was ok. We never stopped moving, simply because it would be so much harder to run.
Run With Your Heart
After mile 19, I still felt strong, but began to feel a slight heaviness and a few aches around my body. The temperature started getting hotter as the sun peeked out from the horizon. I noticed everyone in my group was also slowing down to 10:30 min/mile pace. A lot of people would say it's "the wall" endurance athletes experience around mile 18-20. However, "the wall" can be beaten. I started really focusing on my form, monitoring when I took in water, Powerade or energy gels and giving myself a pep talk. The cheer squads, water stops, bands and cool zones all became critical incentives to continue on the journey to the finish line. I also have to give a shout-out to the Darlene Roberto and the GW Cheer Squad. Their enthusiasm and energy was much appreciated as we passed by Chamorro Village.
I dug deep and reminded myself, "I'm just happy to be here." There were many reasons for returning to run a marathon after a year of soul-searching. I thought of my family, my friends, my former training partners (the JARheads) and loved ones that passed on. I even visualized all of them running right next to me. I basically ran with my heart for the rest of the race.
The Finish
The final obstacle in the marathon course was the steady incline towards the JFK High School/ K-Mart Intersection on Marine Corps Drive. I looked back to check on my friends. Leo and John had disappeared, but Jon was still pacing with me. The two of us glanced at each other and agreed to pick up our pace. We let gravity help us build up momentum down the slope of the hill so we would have an easier time climbing it. Our plan worked. Pushing hard and legs screaming, we made it past the intersection and down into Tumon. I cheered on my friend Leslie Gatan, who was running her first half marathon, along the way.
As we ran past the PIC parking lot, I felt my body fatiguing and a cramp starting to form on my right calf. Just when I felt like slowing down and succumbing to the morning heat, I heard the cheers of the crowd and began to see the finish. I dug deep again and gave one final push. I propelled past the finish line just when my right calf started to cramp. Jon finished seconds after. We thanked each other and re-introduced ourselves. It was definitely a new friendship forged through 26.2 miles. Régine ran to me screaming, "Josh! You did it!" My parents and friends also then approached me with hugs and praises. Yes. We did it. We finished this marathon…together!
Final Thoughts
Finding out that I completed my sixth marathon with an unexpected personal record of 4 hours 23 minutes and 8 seconds meant more to me than I anticipated. I barely had enough time to adequately train for this marathon after focusing much of my energy into my new job.
I'll tell you a secret. I had lost my love for running after participating in last year's inaugural GIM race. Let's just say it was a completely different marathon and lacked a lot of the support experienced in this year's event. I even swore to myself I would never run another marathon on Guam ever again.
However, after conversations with key people and witnessing behind-the-scenes efforts, I felt GIM officials listened to the concerns of the running community. Big thank you to PIC, GVB and all the sponsors, supporters, participants and volunteers for transforming this event into what felt like a world-class experience! Congratulations to all!
Of course, I couldn't have done this journey without Team Motivation. Teresa Camacho, Sonia Nieves, Geralyn Mendiola, Kaleena Aguon and Natalia Faculo played an important role in preparing me for GIM. I also have to thank Michele Catahay, Leilani Techaira and Ken Pascual for their support. We all motivated each other by having fun at 5ks and committing to train two to three times a week despite very busy schedules.
Additionally, I'm grateful for reconnecting with my good friend Manny Hechanova and my PRC family of friends. They helped me to complete my first half marathon and full marathon a few years ago and it felt great to be around their energy again. It was awesome to also have the encouragement of my previous training buddies Rose Munoz, Ayshalynn Perez, Vince Borja, Jon Martin and Will Escobar. By focusing on a back-to-basics approach, the process of training for a marathon was actually enjoyable again.
Without my parents, the rest of my family, close friends, co-workers and most especially, the one up above, all of this wouldn't have been possible. Deeply humbled by their love and support.
I look forward to seeing everyone again on April 12, 2015. But really, I'm just happy to have found my love for running again.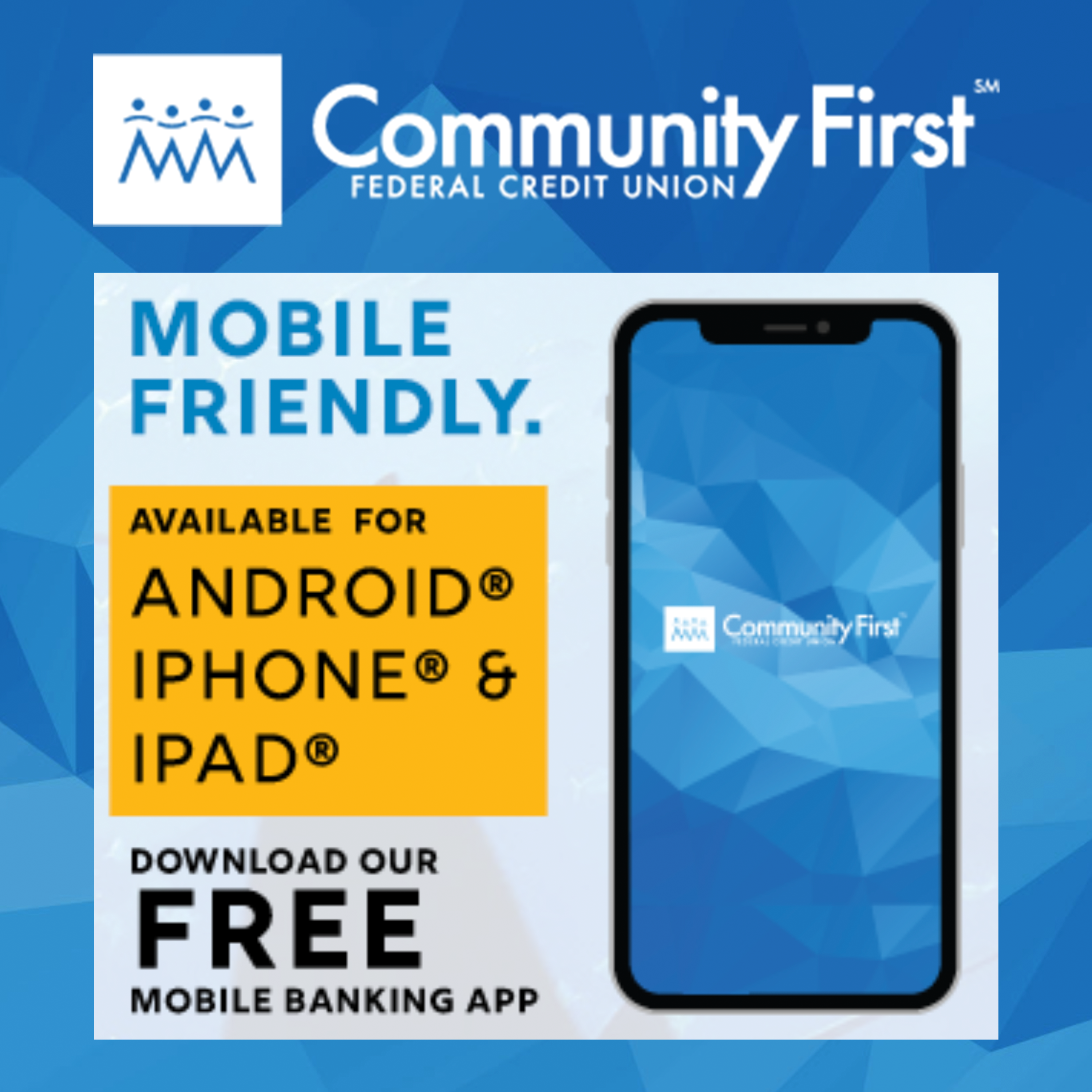 GPS Sports Calendar
SU

MO

TU

WE

TH

FR

SA
26

27

28

29

30

31
Events for March
1st
07:00 AM - 09:00 AM
Matapang Beach
10:00 AM - 11:30 PM
Various
07:00 PM - 10:00 PM
Various
Events for April
1st
No Events
Events for April
3rd
04:30 PM - 06:00 PM
Guam High
05:30 PM - 08:00 PM
Notre Dame HS
Events for April
4th
05:30 PM - 08:00 PM
Guam High
Events for April
5th
04:30 PM - 06:00 PM
Guam High
Events for April
6th
04:30 PM - 06:00 PM
St. John's
07:00 PM - 10:00 PM
Various
Events for April
6th
No Events
Events for April
8th
07:00 AM - 09:00 AM
Lotte Hotel
Events for April
8th
No Events
Events for April
10th
04:30 PM - 06:00 PM
Various
05:30 PM - 08:00 PM
Harvest Christian Academy
07:00 PM - 10:00 PM
Various
Events for April
11th
04:15 PM - 06:00 PM
Various
05:30 PM - 08:00 PM
Various
05:30 PM - 08:00 PM
Various
Events for April
11th
No Events
Events for April
13th
04:15 PM - 06:00 PM
Various
05:30 PM - 08:00 PM
Various
Events for April
14th
Events for April
15th
Events for April
16th
06:00 AM - 07:00 PM
Ypao Beach
08:00 AM - 10:00 AM
Nimitz Hill
Events for April
17th
04:30 PM - 06:00 PM
Various
Events for April
18th
04:15 PM - 06:00 PM
Various
05:30 PM - 08:00 PM
Various
05:30 PM - 08:00 PM
Various
Events for April
18th
No Events
Events for April
20th
04:15 PM - 06:00 PM
Various
05:30 PM - 08:00 PM
Various
Events for April
21st
Events for April
22nd
Events for April
23rd
08:00 AM - 06:00 PM
Guam International Raceway Park
Events for April
24th
04:30 PM - 06:00 PM
Various
05:00 PM - 06:30 PM
Okkodo
Events for April
25th
04:15 PM - 06:00 PM
Various
05:30 PM - 08:00 PM
Various
05:30 PM - 08:00 PM
Various
Events for April
25th
No Events
Events for April
27th
04:15 PM - 06:00 PM
Various
05:30 PM - 08:00 PM
Various
Events for April
28th
04:30 PM - 06:00 PM
Various
05:30 PM - 08:00 PM
Various
07:00 PM - 10:00 PM
Various
Events for April
29th
30

1

2

3

4

5

6
Events for April
29th
No Events
QUICK HITS
3rd place: Big ups to the Para Todu Rugby Club for finishing 3rd out of 16 teams in the Manila 10's Rugby Tournament today. Biba Guam Rugby!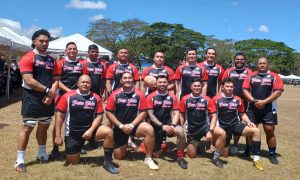 ——————————————
Guam MTB National Championship: Edward Oingerang and Jennifer Camacho are your 2023 MTB national champions. Oingerang finished the course in 1:13:24 while Camacho won her second straight title in 54:08.