By Derek Mandell
The 2014 IIAAG Cross Country season returned to action Friday evening at Okkodo High School. The defending champion JFK Islanders went up against the Okkodo Bulldogs in an early season battle for the north. The lady Islanders built on last year's dominance by taking seven out of the first 10 spots and won with perfect score of 15-45. On the boys side, the Islanders defeated the Bulldogs by a score of 20-36.
Genina Piolo Criss of JFK led the Islander sweep with a time of 21:54. Criss was followed by teammates Alison Bowman (22:34), Kaitlynn Calma (22:53), Maria Ollet (23:09), and Queenie Agtarap (23:59). Criss built a sizeable lead from the field and was able to run through the finish line unthreatened.
"I didn't feel so great; it was a really hard race, but I'm really proud of the team because we finished first and that's great for our first race (of the season)," said Criss.
Criss said she struggled in the second half of the race due to a combination of the heat and taking off fast in the beginning, but was happy to finish. Although she didn't compete in cross country last season, Criss has been working hard with her team and is confident in their training.
"Our team has been working really hard and I know that we're doing great. Glory goes out to God," Criss added.
Returning All-Island runner, Karl Almoite, was the first overall finisher in 19:30 and was followed closely by teammate Beato Manglona in 19:40. Almoite and Manglona ran side-by-side for a majority of the race until Almoite pulled away in the final half mile. Okkodo's Nicolas Delgado finished third in 20:26, ahead of JFK's Wonjoon Han (20:30) and Okkodo's Kyle Collera (20:53), rounding up the top five.
"I was looking forward to (today's race) because I've been training since summer. Training was really hard, so I was excited to run," said Almoite.
With some of JFK's top runners graduating this past spring, Almoite has embraced filling their roles and looks to improve on his strong freshman season. "I've had to step it up because John (Aquino) is not here and so I've got to lead the team and be a good leader," said Almoite. "I'm looking forward to racing All Island and API (Asia Pacific Invitational in Cross Country) and hopefully place at API."
"If you want to follow your dreams, you have to sacrifice a lot of things for it, and keep working hard every day," Almoite added.
  IIAAG High School Cross-Country Meet1 – 8/22/2014    
                                  Various, Guam, HI                                  

                  Varsity Boys 5000 Meter Run                  
=================================================================
    Name                  Yr Team                      Time  Pts
—————————————————————–
  1 Jonah Jones              Harvest Christian Ac  20:02.00    1
  2 Albert Linder            Southern High School  20:53.00    2
  3 Takumi Ito              Harvest Christian Ac  21:30.00    3
  4 Mark Temerowski          Harvest Christian Ac  21:40.00    4
  5 Nelson Ortego            Southern High School  22:22.00    5
  6 Joseph Uncangco          Southern High School  22:39.00    6
  7 Jordon Barcinas          Southern High School  22:46.00    7
  8 Ben Wiegand              Harvest Christian Ac  23:18.00    8
  9 Joe Sekine              Southern High School  23:26.00    9
10 Victor Wen              Harvest Christian Ac  24:21.00    10
11 Josiah Lanuza            Harvest Christian Ac  24:36.00    11
12 Joseph Tuazon            Harvest Christian Ac  25:23.00    12
13 Ryan Gonzales            Harvest Christian Ac  28:16.00    —
14 Josiah Elwell            Harvest Christian Ac  28:51.00    —
15 Austin Topasna          Southern High School  29:32.00    13



            Varsity Boys 5000 Meter Run Team Scores            
=================================================================
    Team                  Pts    1    2    3    4    5  (6)  (7) 
=================================================================
  1 Harvest Christian Ac  26      1    3    4    8  10  11  12  
      Total Time: 1:50:51      Average: 22:10.20      1-5 Split: 4:19
  2 Southern High School  29      2    5    6    7    9  13    –  
      Total Time: 1:52:06      Average: 22:25.20      1-5 Split: 2:33


                  Varsity Girls 5000 Meter Run                  
=================================================================
    Name                  Yr Team                      Time  Pts
—————————————————————–
  1 Keiha Yoo                Harvest Christian Ac  24:33.00    1
  2 Kana Day                Harvest Christian Ac  25:07.00    2
  3 Bonita Dydasco          Southern High School  25:39.00    3
  4 Domini Prudente          Harvest Christian Ac  25:45.00    4
  5 Ianthe Porras            Southern High School  26:45.00    5
  6 Kristin Bower            Harvest Christian Ac  28:43.00    6
  7 Hinako Ito              Harvest Christian Ac  29:16.00    7
  8 Frezzia Edubalad        Southern High School  29:31.00    8
  9 Kotoha Nakamura          Harvest Christian Ac  31:09.00    9
10 Jessica Pierce          Southern High School  36:33.00    10
11 Cera Torres              Southern High School  39:36.00    11
12 Victoria San Nicolas    Southern High School  49:02.00    12



            Varsity Girls 5000 Meter Run Team Scores            
=================================================================
    Team                  Pts    1    2    3    4    5  (6)  (7) 
=================================================================
  1 Harvest Christian Ac  20      1    2    4    6    7    9    –  
      Total Time: 2:13:24      Average: 26:40.80      1-5 Split: 4:43
  2 Southern High School  37      3    5    8  10  11  12    –  
      Total Time: 2:38:04      Average: 31:36.80      1-5 Split: 13:57


                  Varsity Boys 5000 Meter Run                  
=================================================================
    Name                  Yr Team                      Time  Pts
—————————————————————–
  1 Karl Almoite            John F. Kennedy      19:30.00    1
  2 Beato Manglona          John F. Kennedy      19:40.00    2
  3 Nicolas Delgado      10 Okkodo High School    20:26.00    3
  4 Wonjoon Han              John F. Kennedy      20:30.00    4
  5 Kyle Collera          9 Okkodo High School    20:53.00    5
  6 John Conducto            John F. Kennedy      21:04.00    6
  7 Gionn Buenavides        John F. Kennedy      21:13.00    7
  8 John Olandez          10 Okkodo High School    21:22.00    8
  9 Richard Hale III      11 Okkodo High School    21:34.00    9
10 Jayce Meno              John F. Kennedy      21:36.00    10
11 Athan Arizanga        10 Okkodo High School    22:22.00    11
12 Kurt Almoite          11 Okkodo High School    23:20.00    12
13 Ricardo Olandez        9 Okkodo High School    23:33.00    13
14 Yves Macalino        12 Okkodo High School    23:40.00    —
15 Joseph Munoz          12 Okkodo High School    23:48.00    —
16 Arwin Oftana          9 Okkodo High School    23:53.00    —
17 John Sazon            12 Okkodo High School    24:08.00    —
18 Kristian Bamba          John F. Kennedy      24:40.00    14
19 Francis Dela Paz      11 Okkodo High School    26:45.00    —
20 Christopher Espinosa    John F. Kennedy      27:28.00    —
21 Marc Molano          11 Okkodo High School    28:41.00    —



            Varsity Boys 5000 Meter Run Team Scores            
=================================================================
    Team                  Pts    1    2    3    4    5  (6)  (7) 
=================================================================
  1 John F. Kennedy        20      1    2    4    6    7  10  14  
      Total Time: 1:41:57      Average: 20:23.40      1-5 Split: 1:43
  2 Okkodo High School    36      3    5    8    9  11  12  13  
      Total Time: 1:46:37      Average: 21:19.40      1-5 Split: 1:56


                  Varsity Girls 5000 Meter Run                  
=================================================================
    Name                  Yr Team                      Time  Pts
—————————————————————–
  1 Genina Criss          11 John F. Kennedy      21:54.00    1
  2 Alison Bowman        12 John F. Kennedy      22:34.00    2
  3 Kaitlynn Calma        10 John F. Kennedy      22:53.00    3
  4 Maria Ollet          10 John F. Kennedy      23:09.00    4
  5 Quennie Agtarap      12 John F. Kennedy      23:59.00    5
  6 Lorraine Milan        10 John F. Kennedy      24:47.00    6
  7 Jadine Rosario        12 John F. Kennedy      25:11.00    7
  8 Rizzaline Serrano      9 Okkodo High School    25:56.00    8
  9 Adrienne Edrosa      10 Okkodo High School    26:09.00    9
10 Marah Rosales          9 Okkodo High School    26:43.00    10
11 Celine Amparo        11 Okkodo High School    26:59.00    11
12 Maurine Dela Paz      10 Okkodo High School    28:37.00    12
13 Shania Bulala        10 Okkodo High School    32:50.00    13
14 Rozie Larcia          10 Okkodo High School    33:32.00    14
15 Julianne Ballon      10 Okkodo High School    36:27.00    —
16 Rikka De Leon        10 Okkodo High School    37:08.00    —
17 Irish Oftana          10 Okkodo High School    39:11.00    —



            Varsity Girls 5000 Meter Run Team Scores            
=================================================================
    Team                  Pts    1    2    3    4    5  (6)  (7) 
=================================================================
  1 John F. Kennedy        15      1    2    3    4    5    6    7  
      Total Time: 1:54:29      Average: 22:53.80      1-5 Split: 2:05
  2 Okkodo High School    50      8    9  10  11  12  13  14  
      Total Time: 2:14:24      Average: 26:52.80      1-5 Split: 2:41


                  Varsity Boys 5000 Meter Run                  
=================================================================
    Name                  Yr Team                      Time  Pts
—————————————————————–
  1 Aaron Castro          10 Simon Sanchez High S  19:34.00    1
  2 Anthony Castro        10 Simon Sanchez High S  19:38.00    2
  3 Evander DeGuzman      11 Simon Sanchez High S  19:47.00    3
  4 Andrew Baranda        11 Simon Sanchez High S  20:23.00    4
  5 Robert Kranz            Guam High School      20:26.00    5
  6 John Buan            11 Simon Sanchez High S  20:27.00    6
  7 Alfred McGuire          Guam High School      20:58.00    7
  8 Nikko Capati          12 Simon Sanchez High S  21:49.00    8
  9 Joseph Laxamana      10 Simon Sanchez High S  21:52.00    9
10 Ronald Lindhardt        Guam High School      22:15.00    10
11 Paul Tominez            Guam High School      22:16.00    11
12 Lucas Ross              Guam High School      22:29.00    12
13 Raymond Crua          11 Simon Sanchez High S  22:37.00    —
14 Kenneth Delfin        10 Simon Sanchez High S  24:07.00    —
15 Jethro Capati        10 Simon Sanchez High S  24:16.00    —
16 Danny Clark              Guam High School      24:17.00    13
17 Roybert Bautista      12 Simon Sanchez High S  25:59.00    —
18 Paul Clark              Guam High School      27:51.00    14



            Varsity Boys 5000 Meter Run Team Scores            
=================================================================
    Team                  Pts    1    2    3    4    5  (6)  (7) 
=================================================================
  1 Simon Sanchez High S  16      1    2    3    4    6    8    9  
      Total Time: 1:39:49      Average: 19:57.80      1-5 Split: 53
  2 Guam High School      45      5    7  10  11  12  13  14  
      Total Time: 1:48:24      Average: 21:40.80      1-5 Split: 2:03


                  Varsity Girls 5000 Meter Run                  
=================================================================
    Name                  Yr Team                      Time  Pts
—————————————————————–
  1 Taloani Atoigue          Guam High School      24:01.00    1
  2 Eva Laserna          10 Simon Sanchez High S  24:34.00    2
  3 Danielle Atoigue        Guam High School      25:44.00    3
  4 Jane Angara              Guam High School      26:23.00    4
  5 Abigail Emmerling        Guam High School      27:03.00    5
  6 Alette McGuire          Guam High School      27:08.00    6
  7 Elayne Apol              Guam High School      27:44.00    7
  8 Emma Sheedy              Guam High School      27:52.00    8
  9 Jeanie Nguyen        11 Simon Sanchez High S  27:53.00    9
10 Maegan Delfin        12 Simon Sanchez High S  28:11.00    10
11 Kelly Mondina        10 Simon Sanchez High S  28:49.00    11
12 Serena Barasi        10 Simon Sanchez High S  28:50.00    12
13 Heather Bossart          Guam High School      28:54.00    —



            Varsity Girls 5000 Meter Run Team Scores            
=================================================================
    Team                  Pts    1    2    3    4    5  (6)  (7) 
=================================================================
  1 Guam High School      19      1    3    4    5    6    7    8  
      Total Time: 2:10:19      Average: 26:03.80      1-5 Split: 3:07
  2 Simon Sanchez High S  44      2    9  10  11  12    –    –  
      Total Time: 2:18:17      Average: 27:39.40      1-5 Split: 4:16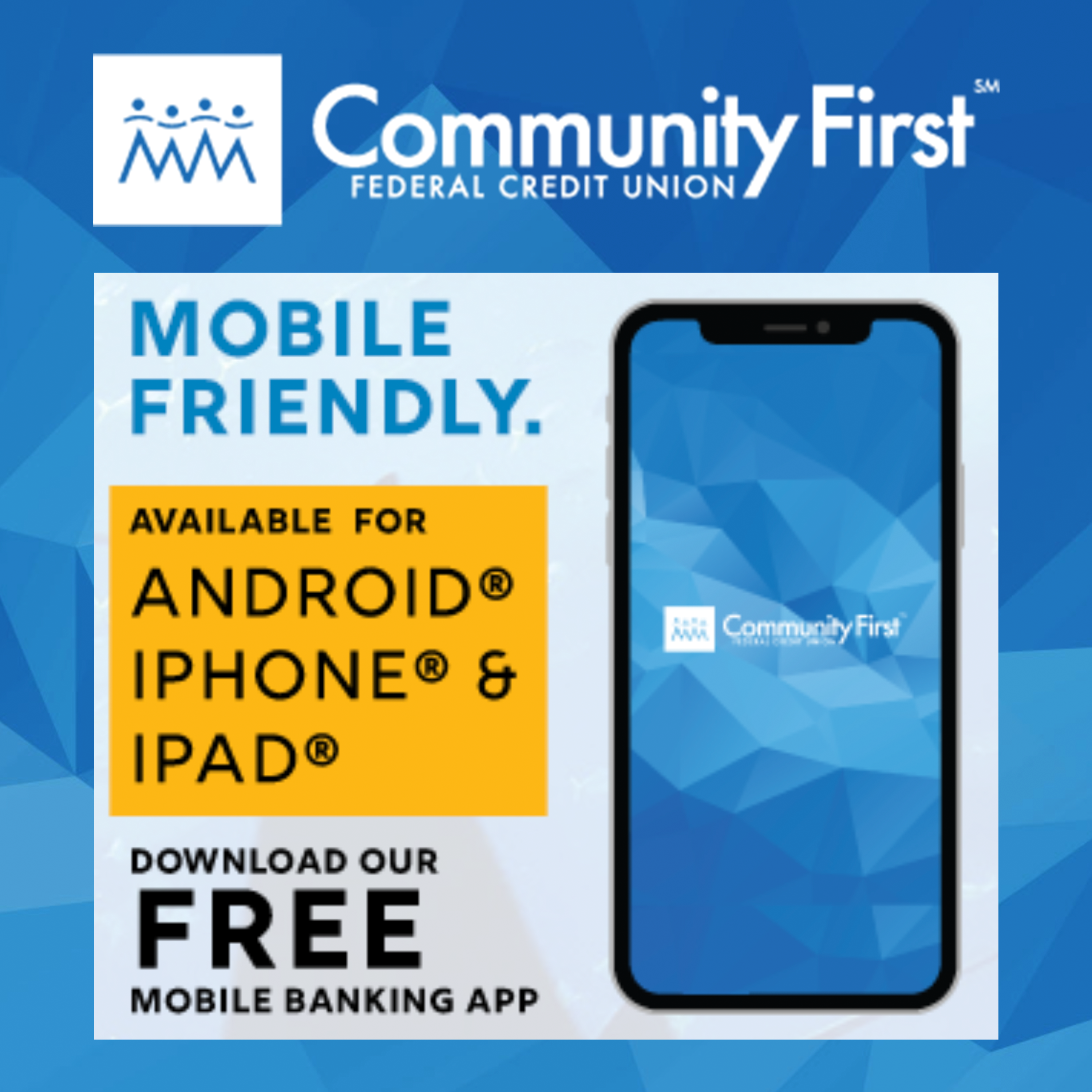 GPS Sports Calendar
SU

MO

TU

WE

TH

FR

SA
Events for November
1st
04:30 PM - 08:00 PM
JFK
05:30 PM - 08:00 PM
Various
05:30 PM - 08:00 PM
Various
Events for December
2nd
09:00 AM - 05:00 PM
FD Phoenix Center
10:00 AM - 03:00 PM
Various
10:00 AM - 04:00 PM
Various
Events for December
3rd
06:00 AM - 08:00 AM
Hilton Hotel
Events for December
4th
04:15 PM - 06:30 PM
Various
04:30 PM - 08:00 PM
GW Field
05:00 PM - 07:00 PM
Okkodo
Events for December
5th
04:00 PM - 06:00 PM
Various
05:00 PM - 08:00 PM
Various
06:00 PM - 08:00 PM
TBA
Events for December
5th
No Events
Events for December
7th
04:00 PM - 06:00 PM
Various
04:15 PM - 06:30 PM
TBA
Events for December
8th
05:00 PM - 08:00 PM
Various
Events for December
9th
Events for December
10th
05:00 AM - 09:00 AM
Skinner's Plaza, Hagatna
09:00 AM - 05:00 PM
UOG Field
Events for December
11th
04:00 PM - 06:00 PM
Father Duenas
04:15 PM - 06:30 PM
Various
Events for December
12th
04:00 PM - 06:00 PM
Various
05:00 PM - 08:00 PM
Various
Events for December
12th
No Events
Events for December
14th
04:00 PM - 06:00 PM
Various
04:15 PM - 08:00 PM
TBA
Events for December
15th
05:00 PM - 08:00 PM
Various
05:30 PM - 09:00 PM
TBA
Events for December
16th
08:00 AM - 04:00 PM
10:00 AM - 03:00 PM
Various
10:00 AM - 04:00 PM
Various
Events for December
16th
No Events
Events for December
18th
04:30 PM - 06:00 PM
Harvest Christian Academy
Events for December
19th
04:00 PM - 06:00 PM
Various
05:00 PM - 08:00 PM
Various
Events for December
19th
No Events
Events for December
21st
04:00 PM - 06:00 PM
TBA
Events for December
22nd
05:00 PM - 08:00 PM
Various
Events for December
23rd
10:00 AM - 04:00 PM
Various
04:00 PM - 10:00 PM
Okkodo
Events for December
23rd
No Events
Events for December
24th
No Events
Events for December
25th
No Events
Events for December
27th
05:30 PM - 07:00 PM
TBA
Events for December
27th
No Events
Events for December
29th
05:30 PM - 09:00 PM
TBA
Events for December
29th
No Events
31

1

2

3

4

5

6
Events for December
30th
No Events