[useful_banner_manager_banner_rotation banners=49 interval=5 width=120 height=600 orderby=rand]
PRESS RELEASE – A Lady Rovers draw in Week 6 action of the Bud Light Women's Soccer League at the Guam Football Association National Training Center further separated the top two teams in the league, after league frontrunners Doosan Lady Crushers eked out the lone win of the week.
After defeating the Paintco Lady Strykers 2-1 in their first matchup, second-ranked Lady Rovers were forced to settle for a 1-1 draw, their second of the season.
After a successful blocked shot by the Lady Strykers goalkeeper Amy Besagar, the Lady Rovers' top scorer Melissa Elwell found herself in the right place for a follow-up strike in the 26th minute, giving her team a 1-0 lead. Ten minutes later, a long-range shot from Richelle Magalhaes to the upper right post leveled the match for the only goals in the match.
Earlier in the evening, first-ranked Lady Crushers (5-1) escaped with a 2-1 win over No. 3 Quality Distributors (3-1-2) in another match that featured goals only in the first half of play. Golden Boot race leader Colleen Naden scored both goals for the Lady Crushers before the 30-minute mark and April Talledo scored Quality's lone goal in the 36th minute.
In Week 6's other match, Hyundai nearly upset Guam Shipyard after taking a 5-2 lead by the 60th minute, but a hat trick from Shipyard's Aubrienne Pangindian – all within five minutes – equalized the match and exposed Hyundai's defensive breakdown. Shipyard's Randi Jo Paulino later put her team ahead in the 76th minute with her team's sixth goal, leaving Hyundai reeling to salvage what had appeared early on to have been an insurmountable advantage. George Washington High School freshman Jalana Garcia came through for the team in the waning seconds of the match to force a 6-6 draw and help her team evade a loss.
Garcia finished with five of Hyundai's goals and teammate Shana Spindel also scored. Regina Shiroma and Jamie Soriano scored Shipyard's other goals.
Women's soccer action continues Sunday with Hyundai taking on Quality Distributors at 5:30 p.m. on United Airlines Field 2 and the Lady Crushers facing the Lady Strykers on United Airlines Field 1, also at 5:30 p.m. Shipyard will play the Lady Rovers at 7:30 p.m. on United Airlines Field 2.
A full schedule, as well as the current league standings are available online at http://www.guamfa.com/all-leagues-womens-regular-results
PHOTO GALLERY BROUGHT TO YOU BY:

National Guard Athletes
Scott Eclavea
Scott Eclavea is a jiu-jitsu black belt and an accomplished MMA fighter. The Guard has given him an outlet in combatives to display his martial art skills, where he's become a head instructor for that program. Eclavea has served since coming out of high school and the Guard has only changed his life for the better.
COMING SOON …
LIVE FOOTBALL ON GSPN
Semifinals: #1 FD vs. #4 Southern (Friday 7 pm)
GSPN Preseason Basketball Tournament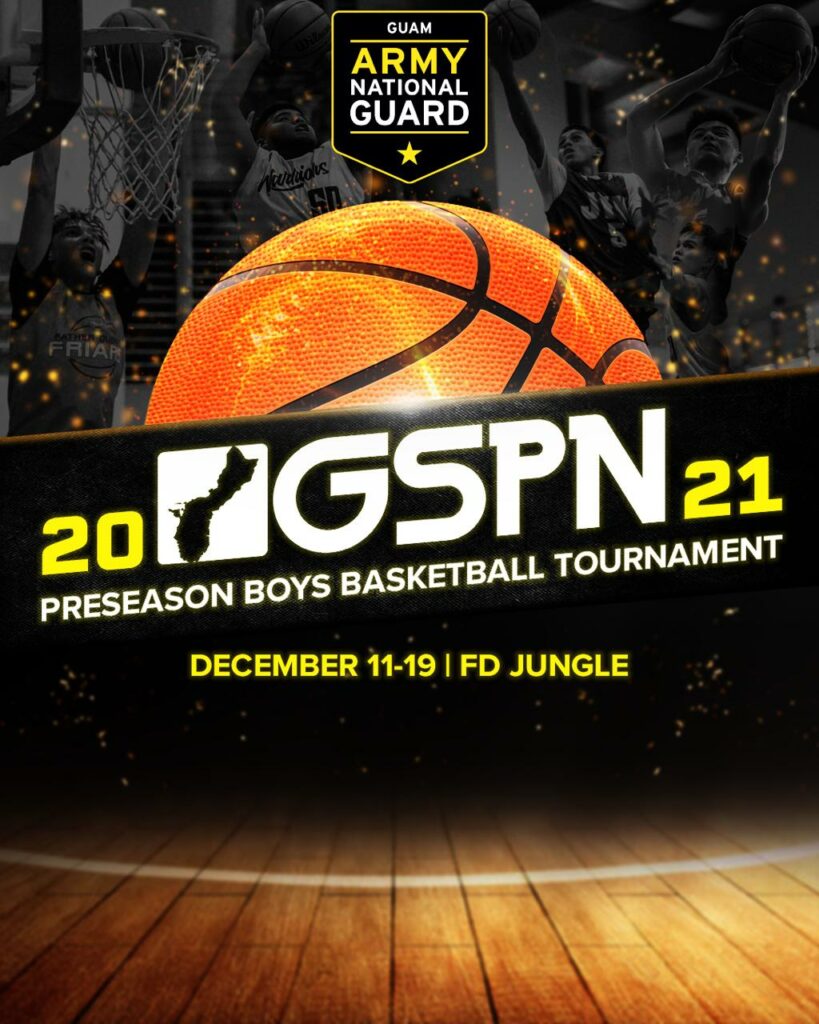 QUICK HITS
Robert Artero Maley recently captured the 182-lb. division of the Costa Mesa Classic, winning via pin in 4 out of 5 matches. Robert is a 4-year varsity wrestler at San Clemente HS (Tritons) and is currently ranked 15th in California's high school scene. He is the son of Jacque Artero Maley (AOLG 1991).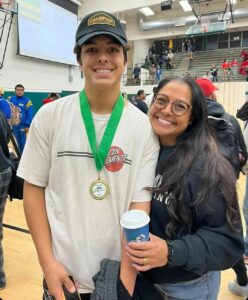 ——————————————–
Pat Taitano and Rich Abiador, teammates on the 1995 SPG volleyball team, have led their high school girls volleyball teams to the Washington State Championships in Yakima, Wa.
Taitano coaches Mt. Rainier High while Abiador leads North Creek High.
There for support is Dr. Mark Perez, a health professor at Central Washington University and a former UOG volleyball player.