By Robert Balajadia
2014 Paddling rowed into action Saturday morning at the Port Authority Beach in the 500 and 1000 meter races.
The FD Friars (2:09.4) and AOLG Cougars (2:35.4) had the fastest 500 meter times in the Sotteru Lalahi and Famalao'an group while the Okkodo Lady Bulldogs (5:39.7) and boys from Sanchez (4:46.8) finished with the fastest times in the 1000 meter race.
FD and AOLG (2:27.3) finished atop Sotteru's Mixed 500 meter races while the JFK Islanders (5:09.2) took the mixed 1000 meter race.
JFK swept the Manhoben 500m division with the boys coming in at (2:21.1) while the girls finished (2:42.4). The Friars edged the Bulldogs in the 1000m Manhoben Division by less than a second with FD coming in at (5:07.8) while Okkodo finished (5:08.4).
Okkodo narrowly defeated the ND Royals in the Manhoben mixed 500m with the Bulldogs coming in at (2:33.3) with ND on its tail at (2:34.7) and the Sanchez Sharks also tailing at (3:35.5). The Bulldogs also got a commanding victory in the Manhoben Mixed 1000m race with a time of (5:19.0)
Here are the complete times for all of Saturdays races.
500m
Sottera Famalao'an
| | | | | | | | |
| --- | --- | --- | --- | --- | --- | --- | --- |
| 1 | 2194 | AOLG Cougars | | Sottera Famalao'an | 11:49:06 AM | 2:35.4 | – |
| 2 | 2203 | Okkodo Bulldogs | | Sottera Famalao'an | 11:55:05 AM | 2:38.2 | +0:02.8 |
| 3 | 2192 | ND Royals | | Sottera Famalao'an | 11:42:35 AM | 2:39.7 | +0:04.3 |
| 4 | 2193 | SS Sharks | | Sottera Famalao'an | 11:55:05 AM | 2:57.5 | +0:22.1 |
| 5 | 2202 | GW Geckos | | Sottera Famalao'an | 11:42:35 AM | 3:00.4 | +0:25.0 |
| 6 | 2204 | SH Dolphins | | Sottera Famalao'an | 11:49:06 AM | 3:12.5 | +0:37.1 |
| 7 | 2201 | GH Panthers | | Sottera Famalao'an | 11:42:35 AM | 3:54.6 | +1:19.2 |
Sotteru Lalahi
| | | | | | | | |
| --- | --- | --- | --- | --- | --- | --- | --- |
| 1 | 2223 | FD Friars | | Sotteru Lalahi | 12:00:36 PM | 2:09.4 | – |
| 2 | 2212 | Okkodo Bulldogs | | Sotteru Lalahi | 1:23:46 PM | 2:12.2 | +0:02.8 |
| 3 | 2221 | SS Sharks | | Sotteru Lalahi | 12:11:43 PM | 2:12.7 | +0:03.3 |
| 4 | 2224 | JFK Islanders | | Sotteru Lalahi | 1:21:07 PM | 2:15.6 | +0:06.2 |
| 5 | 2222 | GW Geckos | | Sotteru Lalahi | 12:11:43 PM | 2:26.4 | +0:17.0 |
| 6 | 2214 | ND Royals | | Sotteru Lalahi | 12:00:36 PM | 2:27.2 | +0:17.8 |
| 7 | 2213 | GH Panthers | | Sotteru Lalahi | 12:00:36 PM | 2:31.0 | +0:21.6 |
| 8 | 2211 | SH Dolphins | | Sotteru Lalahi | 1:18:09 PM | 2:35.7 | +0:26.3 |
Sotteru Mixed
| | | | | | | | |
| --- | --- | --- | --- | --- | --- | --- | --- |
| 1 | 2233 | AOLG / FD | | Sotteru Mix | 12:34:44 PM | 2:27.3 | – |
| 2 | 2242 | JFK Islanders | | Sotteru Mix | 12:44:37 PM | 2:28.4 | +0:01.1 |
| 3 | 2232 | ND Royals | | Sotteru Mix | 12:34:44 PM | 2:29.1 | +0:01.8 |
| 4 | 2234 | SH Dolphins | | Sotteru Mix | 12:39:53 PM | 2:31.5 | +0:04.2 |
| 5 | 2244 | SS Sharks | | Sotteru Mix | 12:34:44 PM | 2:32.6 | +0:05.3 |
| 6 | 2231 | Okkodo Bulldogs | | Sotteru Mix | 12:39:53 PM | 2:33.3 | +0:06.0 |
| 7 | 2243 | GH Panthers | | Sotteru Mix | 12:39:53 PM | 2:33.8 | +0:06.5 |
| 8 | 2241 | GW Geckos | | Sotteru Mix | 12:44:37 PM | 2:35.0 | +0:07.7 |
Manhoben Famalao'an
| | | | | | | | |
| --- | --- | --- | --- | --- | --- | --- | --- |
| 1 | 2132 | JFK Islanders | | Manhoben Famalao'an | 11:18:41 AM | 2:42.4 | – |
| 2 | 2144 | GH Panthers | | Manhoben Famalao'an | 11:11:08 AM | 2:49.7 | +0:07.3 |
| 3 | 2133 | Sanchez | | Manhoben Famalao'an | 11:18:41 AM | 2:53.1 | +0:10.7 |
| 4 | 2141 | ND Royals | | Manhoben Famalao'an | 11:11:08 AM | 2:54.7 | +0:12.3 |
| 5 | 2142 | SH Dolphins | | Manhoben Famalao'an | 11:11:08 AM | 3:00.8 | +0:18.4 |
| 6 | 2143 | GW Geckos | | Manhoben Famalao'an | 11:18:41 AM | 3:01.2 | +0:18.8 |
| – | 2131 | AOLG | | Manhoben Famalao'an | – | – | – |
Manhoben Lalahi
| | | | | | | | |
| --- | --- | --- | --- | --- | --- | --- | --- |
| 1 | 2164 | JFK Islanders | | Manhoben Lalahi | 11:25:49 AM | 2:21.1 | – |
| 2 | 2152 | Okkodo Bulldogs | | Manhoben Lalahi | 11:31:42 AM | 2:23.9 | +0:02.8 |
| 3 | 2151 | ND Royals | | Manhoben Lalahi | 11:25:49 AM | 2:27.5 | +0:06.4 |
| 4 | 2161 | SS Sharks | | Manhoben Lalahi | 11:25:49 AM | 2:28.2 | +0:07.1 |
| 5 | 2163 | FD Friars | | Manhoben Lalahi | 11:37:02 AM | 2:31.5 | +0:10.4 |
| 6 | 2153 | GW Geckos | | Manhoben Lalahi | 11:37:02 AM | 2:38.0 | +0:16.9 |
| 7 | 2162 | GH Panthers | | Manhoben Lalahi | 11:31:42 AM | 2:38.8 | +0:17.7 |
| 8 | 2154 | SH Dolphins | | Manhoben Lalahi | 11:31:42 AM | 2:43.6 | +0:22.5 |
Manhoben Mixed
| | | | | | | | |
| --- | --- | --- | --- | --- | --- | --- | --- |
| 1 | 2173 | Okkodo Bulldogs | | Manhoben Mix | 12:27:59 PM | 2:33.3 | – |
| 2 | 2171 | ND Royals | | Manhoben Mix | 12:22:30 PM | 2:34.7 | +0:01.4 |
| 3 | 2183 | SS Sharks | | Manhoben Mix | 12:16:47 PM | 2:35.5 | +0:02.2 |
| 4 | 2172 | GH Panthers | | Manhoben Mix | 12:22:30 PM | 2:36.0 | +0:02.7 |
| 5 | 2182 | JFK Islanders | | Manhoben Mix | 12:16:47 PM | 2:38.9 | +0:05.6 |
| 6 | 2181 | SH Dolphins | | Manhoben Mix | 12:16:47 PM | 2:40.4 | +0:07.1 |
| 7 | 2184 | GW Geckos | | Manhoben Mix | 12:22:30 PM | 2:48.6 | +0:15.3 |
| 8 | 2174 | AOLG / FD | | Manhoben Mix | 12:27:59 PM | 2:53.4 | +0:20.1 |
1000m
Sottera Famalao'an
| | | | | | | | |
| --- | --- | --- | --- | --- | --- | --- | --- |
| 1 | 1083 | Okkodo Bulldogs | | Sottera Famalao'an | 9:33:22 AM | 5:39.7 | – |
| 2 | 1074 | AOLG Cougars | | Sottera Famalao'an | 9:23:09 AM | 5:45.2 | +0:05.5 |
| 3 | 1072 | ND Royals | | Sottera Famalao'an | 9:23:09 AM | 5:50.1 | +0:10.4 |
| 4 | 1082 | GW Geckos | | Sottera Famalao'an | 9:33:22 AM | 6:04.2 | +0:24.5 |
| 5 | 1081 | GH Panthers | | Sottera Famalao'an | 9:33:22 AM | 6:11.1 | +0:31.4 |
| 6 | 1084 | SH Dolphins | | Sottera Famalao'an | 9:33:22 AM | 7:03.6 | +1:23.9 |
| 7 | 1073 | SS Sharks | | Sottera Famalao'an | 9:23:09 AM | 7:46.9 | +2:07.2 |
Sotteru Lalahi
| | | | | | | | |
| --- | --- | --- | --- | --- | --- | --- | --- |
| 1 | 1101 | SS Sharks | | Sotteru Lalahi | 9:51:19 AM | 4:46.8 | – |
| 2 | 1104 | JFK Islanders | | Sotteru Lalahi | 9:51:19 AM | 4:53.1 | +0:06.3 |
| 3 | 1103 | FD Friars | | Sotteru Lalahi | 9:51:19 AM | 4:57.7 | +0:10.9 |
| 4 | 1092 | Okkodo Bulldogs | | Sotteru Lalahi | 9:42:23 AM | 5:02.1 | +0:15.3 |
| 5 | 1093 | GH Panthers | | Sotteru Lalahi | 9:42:23 AM | 5:10.1 | +0:23.3 |
| 6 | 1094 | ND Royals | | Sotteru Lalahi | 9:42:23 AM | 5:12.4 | +0:25.6 |
| 7 | 1102 | GW Geckos | | Sotteru Lalahi | 9:51:19 AM | 5:16.5 | +0:29.7 |
| 8 | 1091 | SH Dolphins | | Sotteru Lalahi | 9:42:23 AM | 5:22.4 | +0:35.6 |
Sotteru Mixed
| | | | | | | | |
| --- | --- | --- | --- | --- | --- | --- | --- |
| 1 | 1122 | JFK Islanders | | Sotteru Mix | 10:27:46 AM | 5:09.2 | – |
| 2 | 1123 | GH Panthers | | Sotteru Mix | 10:27:46 AM | 5:14.0 | +0:04.8 |
| 3 | 1112 | ND Royals | | Sotteru Mix | 10:18:08 AM | 5:18.4 | +0:09.2 |
| 4 | 1113 | AOLG / FD | | Sotteru Mix | 10:18:08 AM | 5:25.8 | +0:16.6 |
| 5 | 1124 | SS Sharks | | Sotteru Mix | 10:27:46 AM | 5:28.0 | +0:18.8 |
| 6 | 1111 | Okkodo Bulldogs | | Sotteru Mix | 10:18:08 AM | 5:35.7 | +0:26.5 |
| 7 | 1114 | SH Dolphins | | Sotteru Mix | 10:18:08 AM | 5:44.9 | +0:35.7 |
| 8 | 1121 | GW Geckos | | Sotteru Mix | 10:27:46 AM | 5:59.3 | +0:50.1 |
Manhoben Famalao'an
| | | | | | | | |
| --- | --- | --- | --- | --- | --- | --- | --- |
| 1 | 1012 | JFK Islanders | | Manhoben Famalao'an | 8:41:43 AM | 5:51.1 | – |
| 2 | 1013 | Sanchez | | Manhoben Famalao'an | 8:41:43 AM | 5:51.9 | +0:00.8 |
| 3 | 1024 | GH Panthers | | Manhoben Famalao'an | 8:54:54 AM | 5:54.8 | +0:03.7 |
| 4 | 1021 | ND Royals | | Manhoben Famalao'an | 8:54:54 AM | 6:03.3 | +0:12.2 |
| 5 | 1022 | SH Dolphins | | Manhoben Famalao'an | 8:54:54 AM | 6:21.2 | +0:30.1 |
| 6 | 1011 | AOLG | | Manhoben Famalao'an | 8:41:43 AM | 6:47.6 | +0:56.5 |
| 7 | 1023 | GW Geckos | | Manhoben Famalao'an | 8:54:54 AM | 7:43.6 | +1:52.5 |
Manhoben Lalahi
| | | | | | | | |
| --- | --- | --- | --- | --- | --- | --- | --- |
| 1 | 1043 | FD Friars | | Manhoben Lalahi | 9:13:50 AM | 5:07.8 | – |
| 2 | 1032 | Okkodo Bulldogs | | Manhoben Lalahi | 9:05:10 AM | 5:08.4 | +0:00.6 |
| 3 | 1044 | JFK Islanders | | Manhoben Lalahi | 9:13:50 AM | 5:14.5 | +0:06.7 |
| 4 | 1031 | ND Royals | | Manhoben Lalahi | 9:05:10 AM | 5:23.2 | +0:15.4 |
| 5 | 1041 | SS Sharks | | Manhoben Lalahi | 9:13:50 AM | 5:28.4 | +0:20.6 |
| 6 | 1033 | GW Geckos | | Manhoben Lalahi | 9:05:10 AM | 5:40.4 | +0:32.6 |
| 7 | 1034 | SH Dolphins | | Manhoben Lalahi | 9:05:10 AM | 5:41.1 | +0:33.3 |
| 8 | 1042 | GH Panthers | | Manhoben Lalahi | 9:13:50 AM | 5:59.6 | +0:51.8 |
Manhoben Mixed
| | | | | | | | |
| --- | --- | --- | --- | --- | --- | --- | --- |
| 1 | 1053 | Okkodo Bulldogs | | Manhoben Mix | 9:59:49 AM | 5:19.0 | – |
| 2 | 1051 | ND Royals | | Manhoben Mix | 9:59:49 AM | 5:27.6 | +0:08.6 |
| 3 | 1063 | SS Sharks | | Manhoben Mix | 10:09:06 AM | 5:42.2 | +0:23.2 |
| 4 | 1062 | JFK Islanders | | Manhoben Mix | 10:09:06 AM | 5:42.7 | +0:23.7 |
| 5 | 1061 | SH Dolphins | | Manhoben Mix | 10:09:06 AM | 5:52.3 | +0:33.3 |
| 6 | 1052 | GH Panthers | | Manhoben Mix | 9:59:49 AM | 5:53.9 | +0:34.9 |
| 7 | 1064 | GW Geckos | | Manhoben Mix | 10:09:06 AM | 6:02.5 | +0:43.5 |
| 8 | 1054 | AOLG / FD | | Manhoben Mix | 9:59:49 AM | 6:12.6 | +0:53.6 |
PHOTO GALLERY: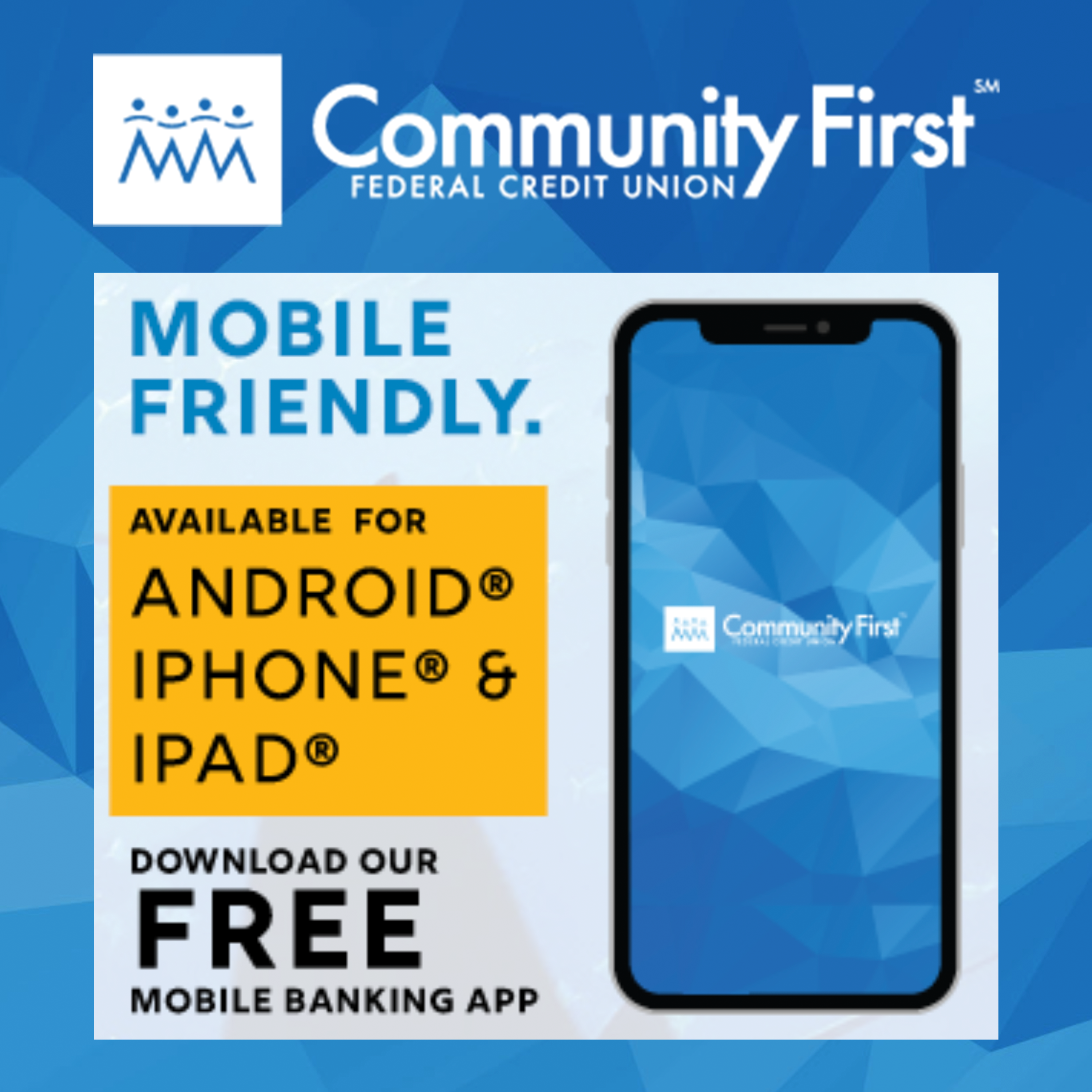 GPS Sports Calendar
SU

MO

TU

WE

TH

FR

SA
Events for November
1st
04:30 PM - 08:00 PM
JFK
05:30 PM - 08:00 PM
Various
05:30 PM - 08:00 PM
Various
Events for December
2nd
09:00 AM - 05:00 PM
FD Phoenix Center
10:00 AM - 03:00 PM
Various
10:00 AM - 04:00 PM
Various
Events for December
3rd
06:00 AM - 08:00 AM
Hilton Hotel
Events for December
4th
04:15 PM - 06:30 PM
Various
04:30 PM - 08:00 PM
GW Field
05:00 PM - 07:00 PM
Okkodo
Events for December
5th
04:00 PM - 06:00 PM
Various
05:00 PM - 08:00 PM
Various
06:00 PM - 08:00 PM
TBA
Events for December
5th
No Events
Events for December
7th
04:00 PM - 06:00 PM
Various
04:15 PM - 06:30 PM
TBA
Events for December
8th
05:00 PM - 08:00 PM
Various
Events for December
9th
Events for December
10th
05:00 AM - 09:00 AM
Skinner's Plaza, Hagatna
09:00 AM - 05:00 PM
UOG Field
Events for December
11th
04:00 PM - 06:00 PM
Father Duenas
04:15 PM - 06:30 PM
Various
Events for December
12th
04:00 PM - 06:00 PM
Various
05:00 PM - 08:00 PM
Various
Events for December
12th
No Events
Events for December
14th
04:00 PM - 06:00 PM
Various
04:15 PM - 08:00 PM
TBA
Events for December
15th
05:00 PM - 08:00 PM
Various
05:30 PM - 09:00 PM
TBA
Events for December
16th
08:00 AM - 04:00 PM
10:00 AM - 03:00 PM
Various
10:00 AM - 04:00 PM
Various
Events for December
16th
No Events
Events for December
18th
04:30 PM - 06:00 PM
Harvest Christian Academy
Events for December
19th
04:00 PM - 06:00 PM
Various
05:00 PM - 08:00 PM
Various
Events for December
19th
No Events
Events for December
21st
04:00 PM - 06:00 PM
TBA
Events for December
22nd
05:00 PM - 08:00 PM
Various
Events for December
23rd
10:00 AM - 04:00 PM
Various
04:00 PM - 10:00 PM
Okkodo
Events for December
23rd
No Events
Events for December
24th
No Events
Events for December
25th
No Events
Events for December
27th
05:30 PM - 07:00 PM
TBA
Events for December
27th
No Events
Events for December
29th
05:30 PM - 09:00 PM
TBA
Events for December
29th
No Events
31

1

2

3

4

5

6
Events for December
30th
No Events