By Derek Mandell
FD senior sprinters Stefan Taitano-Dalrym and Bleu Perez have been competing in track and field since their underclassmen years. Both runners began the sport as average runners in the back of the pack, but have steadily made the climb towards the top. Friday evening at Leo Palace track the two Friars continued to move up the ranks, with Taitano winning the 100m sprint in 11.91 seconds with Perez following closely in second with a time of 12.03 seconds.
"(Our friendly rivalry) actually really helps out. Bleu started track freshman year, I started sophomore year, and he introduced me to (the sport). During practices, we're good friends, but once it comes to the meets, we're enemies and its one on one," said Taitano. "In the 100m, I had a pretty good start and in my head I was just thinking 'drive, drive, drive, and don't worry about the wind,' and it all worked out."
GW's Alex Dunn posted the fastest time for the 200m in 23.93 seconds. FD's Perez was second in a personal best of 23.98 seconds and came away ahead of Taitano (24.19) in their heat.
"I wasn't sure how I would do for the 200m, so I just prayed and hoped for the best. I got off the blocks good, the drive phase, ran into the curve and just did what I needed to do and I (set a personal best)," said Perez after completing his fourth event of the evening. "When you think positive, something positive comes out of it."
"Hard work pays off," added Taitano.
On the girls side, Raquel Walker of GW and Regine Tugade of JFK went head-to-head once again and came away in a photo finish, both finishing in 12.96 seconds. Tugade would come back and win the battle in the 200m in 26.27 to Walker's 27.53 seconds.
Southern junior Christian Gico continued his impressive season in the 400m by winning in a personal best of 54.22 seconds. Last year Gico's best performance in the 400m was 57.92. Austy Hines of Guam High was second in 55.40.
Walker ran 1:03.10 and was slightly ahead of Okkodo's Celine Amparo (1:03.38) for the fastest time in the girls division.
Guam High has been undefeated the entire season in the 4x100m relay, both boys and girls, and Friday evening was no different. The boys finished in 45.86 while the girls were at 54.63 seconds.
JFK's Alison Bowman had her best meet of the season by setting season bests in both the 800m (2:30.53) and 1500m (5:17.58). Bowman's 800m performance was the fastest IIAAG high school performances in recent memory and she says her approach to the sport has benefitted her times.
"This week, for training, it was probably our hardest week so I wasn't really expecting to do much. I wasn't thinking or anything and all I wanted to do was just run," said Bowman. "I think is what I have to do before every event and not focus on the records. I decided to just run and not even worry about it."
In the boys middle distance runs, JFK's John Aquino IV swept the 800m (2:06.99), 1500m (4:20.53), and 3000m runs. Okkodo's Mark Yoshida finished second in the 1500m in 4:30.86 and GW's Austin Mendiola was third in 4:33.08, both setting personal bests. Rainier Porras of Southern finished strong in the 800m and was second in 2:08.97.
The JFK triple jump squad, led by Tugade and Johnny Quitugua, had monstrous leaps Friday evening. Tugade shattered the high school record by jumping 10.53 meters. Tugade and GW's Jeashalyn Fejeran were in a back and forth battle throughout the night, but Tugade's record-breaking jump could not be matched. Fejeran was second in 10.34m, in a distance that would have been a record as well. On the boys side, Quitugua's jump of 12.50m was farther than Southern junior Ryan Teologo's jump of 12.24m , earning the win.
Okkodo's Vern Gustillo was the top long jumper on Friday with a distance of 5.46 meters.
In the throws, Adrian Nacino of Sanchez came away on top for the second-straight week in both the shot put (11.77m) and discus (33.42m). Salina Vuong of JFK won the girls discus in 22.97m.
Lianna Urbino of Sanchez won the girls javelin in 29.80m, while GW's Tommy Borja threw a whopping 42.20m in the boys division.
Guam High's Zhivoco Smith (16.75 seconds) and Christina Francisco (18.48 seconds) won the 110m and 100m hurdles, respectively.
At the end of the night, the Okkodo Bulldogs earned their first victory in the 4x400m after a tight battle between Southern and JFK. The teams traded leads throughout the first three legs. Going into the final exchange point, Okkodo's Richard Hale III received the baton first with a five meter lead, followed closely by Southern's Gico and JFK's Aquino. Gico made a dramatic comeback to close the gap, but Hale was too strong in the final meters to secure the win. Southern was second and JFK was third.
Complete results will be published as soon as available.
Varsity Mens 3000 Meters
=================================================================
Name Yr Team Time Pts
—————————————————————–
1 John Aquino 12 John F. Kennedy 9:28.15 5
2 Michael Murphy 10 John F. Kennedy 10:10.06 3
3 Karl Almoite 9 John F. Kennedy 10:14.14 1
4 Beato Manglona 9 John F. Kennedy 11:08.08
5 Jayce Meno 10 John F. Kennedy 11:19.34
6 Patrick Marquez 10 John F. Kennedy 11:41.90
Varsity Womens 3000 Meters
=================================================================
Name Yr Team Time Pts
—————————————————————–
1 Genina Criss 10 John F. Kennedy 12:08.69 5
2 Lorraine Milan 9 John F. Kennedy 12:51.00 3
3 Maria Ollet 9 John F. Kennedy 13:39.33 1
4 So Won Min 10 John F. Kennedy 14:15.66
5 Tina Chen 9 John F. Kennedy 14:42.92
SCR Julianne Remillo 9 John F. Kennedy NT
Varsity Mens 110m Hurdles
==========================================================================
Name Yr Team Time Wind H# Pts
————————————————————————–
1 Johnny Quitugua 10 John F. Kennedy 17.36 NWI 3 5
2 Wonjoon Han 9 John F. Kennedy 18.56 NWI 3 3
3 Justin Piolo 9 John F. Kennedy 18.57 NWI 1 1
4 Ethan Alegre 10 George Washington 18.68 NWI 3
5 Norbin Tiru 10 George Washington 19.99 NWI 3
Varsity Womens 100m Hurdles
==========================================================================
Name Yr Team Time Wind H# Pts
————————————————————————–
1 Jadine Rosario 11 John F. Kennedy 19.13 NWI 2 5
2 Anne Kaye Alba 10 John F. Kennedy 19.36 NWI 2 3
DQ Kasondra Reel 12 John F. Kennedy NT NWI 2
Varsity Mens 100 Meters
==========================================================================
Name Yr Team Time Wind H# Pts
————————————————————————–
1 Alex Dunn 11 George Washington 12.23 NWI 3 5
2 Norbin Tiru 10 George Washington 12.25 NWI 3 3
3 Eric Alegre 10 George Washington 12.59 NWI 3 1
4 Joshua Songsong 11 John F. Kennedy 12.65 NWI 3
5 Christopher Fejeran 10 John F. Kennedy 12.88 NWI 2
6 Marc Bituin 9 John F. Kennedy 13.01 NWI 3
Varsity Womens 100 Meters
==========================================================================
Name Yr Team Time Wind H# Pts
————————————————————————–
1 Raquel Walker 11 George Washington 12.96 NWI 3 5 .951
2 Regine Tugade 10 John F. Kennedy 12.96 NWI 3 3 .958
3 Queenie Agtarap 11 John F. Kennedy 14.40 NWI 3 1
4 Alison Plummer 10 John F. Kennedy 15.00 NWI 3
5 Lian Nacianceno 11 George Washington 16.70 NWI 3
6 Maria Lowe 11 George Washington 17.56 NWI 3
Varsity Mens 1500 Meters
=================================================================
Name Yr Team Time Pts
—————————————————————–
1 John Aquino 12 John F. Kennedy 4:20.53 5
2 Austin Mendiola 12 George Washington 4:33.08 3
3 Karl Almoite 9 John F. Kennedy 4:39.02 1
4 ReyJohn Flores 12 John F. Kennedy 4:43.48
5 Kennedy Macatuno 9 John F. Kennedy 4:43.81
6 Jayce Meno 10 John F. Kennedy 5:06.07
7 Beato Manglona 9 John F. Kennedy 5:12.81
8 Teodoro Aricheta 9 George Washington 5:33.79 .790
8 Kyze Gozo 9 George Washington 5:33.79 .790
10 Julius Ingarian 9 George Washington 6:48.38
Varsity Womens 1500 Meters
=================================================================
Name Yr Team Time Pts
—————————————————————–
1 Alison Bowman 11 John F. Kennedy 5:17.58 5
2 Genina Criss 10 John F. Kennedy 5:24.98 3
3 Maria Ollet 9 John F. Kennedy 5:42.21 1
4 Lorraine Milan 9 John F. Kennedy 5:44.50
5 Sofia Lowe 10 George Washington 5:53.34
6 Jadine Rosario 11 John F. Kennedy 6:23.35
7 So Won Min 10 John F. Kennedy 6:32.75
8 Rachel Prado 9 George Washington 7:31.14
SCR Ravenne Vitug 9 George Washington NT
SCR Teresa Mafnas 9 George Washington NT
Varsity Mens 4×100 Relay
============================================================
Team Time Pts
————————————————————
1 John F. Kennedy A 48.21 5
1) Pedro Aquiningoc 2) Gionn Buenavidez
3) Reo Hautea 4) Joshua Songsong
2 George Washington A 53.87
1) Johnroy Perez 2) Teodoro Aricheta
3) Kyze Gozo 4) Troy Saure
5) Josiah Carlos
Varsity Womens 4×100 Relay
============================================================
Team Time Pts
————————————————————
1 George Washington A 57.78 5
1) Nicole Ericsson 2) Sofia Lowe
3) Janiko Gogue 4) Lian Nacianceno
2 John F. Kennedy A 58.08
1) Estelita Estay 2) Jadine Rosario
3) Anne Kaye Alba 4) Lorraine Milan
Varsity Mens 400 Meters
====================================================================
Name Yr Team Time H# Pts
——————————————————————–
1 Kennedy Macatuno 9 John F. Kennedy 55.72 3 5
2 Austin Mendiola 12 George Washington 58.40 3 3
3 Reo Hautea 12 John F. Kennedy 58.55 2 1
4 ReyJohn Flores 12 John F. Kennedy 59.72 3
5 Kyze Gozo 9 George Washington 1:04.53 3
6 Troy Saure 12 George Washington 1:07.50 3
Varsity Womens 400 Meters
====================================================================
Name Yr Team Time H# Pts
——————————————————————–
1 Raquel Walker 11 George Washington 1:03.10 2 5
2 Maria Ollet 9 John F. Kennedy 1:05.28 2 3
3 Kaitlyn Calma 9 John F. Kennedy 1:05.32 2 1
4 Nicole Ericsson 10 George Washington 1:09.51 2
5 Janiko Gogue 9 George Washington 1:11.28 2
SCR Queenie Agtarap 11 John F. Kennedy NT 2
Varsity Mens 300m Hurdles
====================================================================
Name Yr Team Time H# Pts
——————————————————————–
1 Johnny Quitugua 10 John F. Kennedy 43.33 3 5
2 Tommy Borja 12 George Washington 43.67 3 3
3 Wonjoon Han 9 John F. Kennedy 45.89 3 1
4 Ethan Alegre 10 George Washington 46.62 3
5 Reo Hautea 12 John F. Kennedy 46.90 4
6 Eric Alegre 10 George Washington 48.66 4
Varsity Womens 300m Hurdles
====================================================================
Name Yr Team Time H# Pts
——————————————————————–
1 Jadine Rosario 11 John F. Kennedy 52.23 2 5
2 Estelita Estay 11 John F. Kennedy 55.47 2 3
3 Anne Kaye Alba 10 John F. Kennedy 56.74 2 1
4 Nicole Ericsson 10 George Washington 1:00.67 2
Varsity Mens 800 Meters
=================================================================
Name Yr Team Time Pts
—————————————————————–
1 John Aquino 12 John F. Kennedy 2:06.99 5
2 ReyJohn Flores 12 John F. Kennedy 2:14.19 3
3 Karl Almoite 9 John F. Kennedy 2:19.77 1
4 Austin Mendiola 12 George Washington 2:19.86
5 Kyze Gozo 9 George Washington 2:35.62
6 Teodoro Aricheta 9 George Washington 2:38.36
Varsity Womens 800 Meters
=================================================================
Name Yr Team Time Pts
—————————————————————–
1 Alison Bowman 11 John F. Kennedy 2:30.53 5
2 Jeashalyn Fejeran 12 George Washington 2:38.02 3
3 Lorraine Milan 9 John F. Kennedy 2:44.46 1
4 Sofia Lowe 10 George Washington 2:48.44
5 Kaitlyn Calma 9 John F. Kennedy 2:49.67
SCR Teresa Mafnas 9 George Washington NT
Varsity Mens 200 Meters
==========================================================================
Name Yr Team Time Wind H# Pts
————————————————————————–
1 Alex Dunn 11 George Washington 23.93 NWI 3 5
2 Norbin Tiru 10 George Washington 24.90 NWI 3 3
3 Pedro Aquiningoc 11 John F. Kennedy 25.65 NWI 3 1
4 Anthony Smalls 10 John F. Kennedy 25.73 NWI 3 .730
4 Gionn Buenavidez 11 John F. Kennedy 25.73 NWI 3 .730
6 Johnroy Perez 12 George Washington 27.69 NWI 3
Varsity Womens 200 Meters
==========================================================================
Name Yr Team Time Wind H# Pts
————————————————————————–
1 Regine Tugade 10 John F. Kennedy 26.27 NWI 3 5
2 Raquel Walker 11 George Washington 27.53 NWI 3 3
3 Kaitlyn Calma 9 John F. Kennedy 29.45 NWI 3 1
4 Lian Nacianceno 11 George Washington 34.57 NWI 3
5 Maria Lowe 11 George Washington 37.13 NWI 3
DNS Queenie Agtarap 11 John F. Kennedy NT NWI 3
Varsity Mens 4×400 Relay
============================================================
Team Time Pts
————————————————————
1 John F. Kennedy A 3:48.13 5
1) Wonjoon Han 2) Kennedy Macatuno
3) Reo Hautea 4) John Aquino
2 George Washington A 3:54.03
1) Austin Mendiola 2) Alex Dunn
3) Ethan Alegre 4) Tommy Borja
5) Kyze Gozo
3 John F. Kennedy B 4:11.42
1) Austin Ignacio 2) Robert Perez
3) Karl Bamba 4) Anthony Smalls
4 George Washington B 5:00.00
1) Johnroy Perez 2) Teodoro Aricheta
3) Troy Saure
Varsity Womens 4×400 Relay
============================================================
Team Time Pts
————————————————————
1 George Washington A 4:29.16 5
1) Jeashalyn Fejeran 2) Raquel Walker
3) Nicole Ericsson 4) Janiko Gogue
2 John F. Kennedy A 4:31.02
1) Kaitlyn Calma 2) Queenie Agtarap
3) Alison Bowman 4) Maria Ollet
Varsity Mens High Jump
=================================================================
Name Yr Team Mark Pts
—————————————————————–
1 Ethan Alegre 10 George Washington 1.78m 5
2 Eric Alegre 10 George Washington 1.52m 3
3 Kennedy Macatuno 9 John F. Kennedy 1.37m 0.5
3 Robert Perez 10 John F. Kennedy 1.37m 0.5
dns John Macatuno 12 John F. Kennedy NH
nh Marc Bituin 9 John F. Kennedy NH
Varsity Womens High Jump
=================================================================
Name Yr Team Mark Pts
—————————————————————–
1 Janiko Gogue 9 George Washington 1.22m 5
Varsity Mens Javelin
=================================================================
Name Yr Team Mark Pts
—————————————————————–
1 Tommy Borja 12 George Washington 42.20m 5
2 Pedro Aquiningoc 11 John F. Kennedy 41.72m 3
3 Joshua Songsong 11 John F. Kennedy 40.34m 1
4 Christopher Fejeran 10 John F. Kennedy 33.82m
5 Johnroy Perez 12 George Washington 30.08m
6 Nathaniel Santos 9 George Washington 21.22m
Varsity Womens Javelin
=================================================================
Name Yr Team Mark Pts
—————————————————————–
1 Salina Voung 12 John F. Kennedy 24.80m 5
2 Kasondra Reel 12 John F. Kennedy 21.24m 3
3 Maria Lowe 11 George Washington 18.66m 1
4 Alison Bowman 11 John F. Kennedy 15.20m
5 Justmin Lambatin 11 George Washington 12.96m
SCR Raena Muna 9 George Washington ND
Varsity Mens Discus
=================================================================
Name Yr Team Mark Pts
—————————————————————–
1 Jay Patrick Dela Cruz 11 John F. Kennedy 28.37m 5
2 Curtix Sanchez 11 John F. Kennedy 28.16m 3
3 Michael Aguon 12 John F. Kennedy 26.19m 1
4 Drake Taitano 10 George Washington 26.08m
5 Patrick Galimba 9 George Washington 22.39m
SCR Elijah Mortera 10 George Washington ND
Varsity Womens Discus
=================================================================
Name Yr Team Mark Pts
—————————————————————–
1 Salina Voung 12 John F. Kennedy 22.97m 5
2 Elizabeth Flisco 10 George Washington 21.12m 3
3 Julianne Remillo 9 John F. Kennedy 17.42m 1
4 Via Galsim 9 John F. Kennedy 15.72m
5 Annika Iilau 9 George Washington 15.63m
6 Clarisse Prado 9 George Washington 14.63m
Varsity Mens Shot Put
=================================================================
Name Yr Team Mark Pts
—————————————————————–
1 Pedro Aquiningoc 11 John F. Kennedy 11.37m 5
2 Tommy Borja 12 George Washington 11.12m 3
3 Curtix Sanchez 11 John F. Kennedy 10.58m 1
4 Joshua Songsong 11 John F. Kennedy 10.23m
5 Drake Taitano 10 George Washington 10.05m
6 Josiah Carlos 9 George Washington 7.52m
Varsity Womens Shot Put
=================================================================
Name Yr Team Mark Pts
—————————————————————–
1 Salina Voung 12 John F. Kennedy 8.09m 5
2 Elizabeth Flisco 10 George Washington 7.41m 3
3 Taylor Dudkiewicz 10 George Washington 6.38m 1
4 Estelita Estay 11 John F. Kennedy 6.07m
5 Ajalyn Omelau 9 George Washington 5.97m
6 Tina Chen 9 John F. Kennedy 5.66m
Varsity Mens Long Jump
=======================================================================
Name Yr Team Mark Wind Pts
———————————————————————–
1 Johnny Quitugua 10 John F. Kennedy 5.32m NWI 5
2 Eric Alegre 10 George Washington 5.28m NWI 3
3 Norbin Tiru 10 George Washington 5.14m NWI 1
4 Gionn Buenavidez 11 John F. Kennedy 4.97m NWI
5 Marc Bituin 9 John F. Kennedy 4.47m NWI
Varsity Womens Long Jump
=======================================================================
Name Yr Team Mark Wind Pts
———————————————————————–
1 Regine Tugade 10 John F. Kennedy 4.71m NWI 5
2 Jeashalyn Fejeran 12 George Washington 4.43m NWI 3
3 Alison Plummer 10 John F. Kennedy 3.63m NWI 1
4 Lian Nacianceno 11 George Washington 3.49m NWI
SCR Kasondra Reel 12 John F. Kennedy ND
Varsity Mens Triple Jump
=======================================================================
Name Yr Team Mark Wind Pts
———————————————————————–
1 Johnny Quitugua 10 John F. Kennedy 12.50m NWI 5
2 Marc Bituin 9 John F. Kennedy 9.75m NWI 3
SCR John Macatuno 12 John F. Kennedy ND
NLJ Gionn Buenavidez 11 John F. Kennedy ND
Varsity Womens Triple Jump
=======================================================================
Name Yr Team Mark Wind Pts
———————————————————————–
1 Regine Tugade 10 John F. Kennedy 10.53m NWI 5
2 Jeashalyn Fejeran 12 George Washington 10.34m NWI 3
3 Salina Voung 12 John F. Kennedy 9.00m NWI 1
4 Estelita Estay 11 John F. Kennedy 8.44m NWI
Varsity Team Scores (16 Events Scored)
==========================================================================
Team Pts Spr Dst Hrd Rel Thr Jmp Oth
————————————————————————–
1 John F. Kennedy 86 0 38 17 0 19 12 0
2 George Washington 45 0 16 0 10 8 11 0
Varsity Team Scores (16 Events Scored)
==========================================================================
Team Pts Spr Dst Hrd Rel Thr Jmp Oth
————————————————————————–
1 John F. Kennedy 89 0 31 15 10 19 14.5 0
2 George Washington 46 0 23 3 0 8 12 0
SHS vs GW
Varsity Mens 3000 Meters
=================================================================
Name Yr Team Time Pts
—————————————————————–
1 Rainier Porras 12 Southern 10:05.25 5
2 Jordon Barcinas 9 Southern 11:33.63 3
dns Richard Celeste 12 Southern NT
Varsity Womens 3000 Meters
=================================================================
Name Yr Team Time Pts
—————————————————————–
1 Bonita Dydasco 11 Southern 14:06.94 5
Varsity Mens 110m Hurdles
==========================================================================
Name Yr Team Time Wind H# Pts
————————————————————————–
1 Ethan Alegre 10 George Washington 18.68 NWI 3 5
2 Daniel Lanquin 9 Southern 19.29 NWI 1 3
3 Norbin Tiru 10 George Washington 19.99 NWI 3 1
DNS Michael Topasna 10 Southern NT NWI 3
Varsity Mens 100 Meters
==========================================================================
Name Yr Team Time Wind H# Pts
————————————————————————–
1 Ryan Teologo 11 Southern 12.10 NWI 3 5
2 Alex Dunn 11 George Washington 12.23 NWI 3 3
3 Norbin Tiru 10 George Washington 12.25 NWI 3 1
4 Eric Alegre 10 George Washington 12.59 NWI 3
5 Christian Gico 11 Southern 12.70 NWI 3
DNS Elwyn Salas 10 Southern NT NWI 3
Varsity Womens 100 Meters
==========================================================================
Name Yr Team Time Wind H# Pts
————————————————————————–
1 Raquel Walker 11 George Washington 12.96 NWI 3 5
2 Frezzia Edubalad 9 Southern 15.59 NWI 3 3
3 Lian Nacianceno 11 George Washington 16.70 NWI 3 1
4 Maria Lowe 11 George Washington 17.56 NWI 3
Varsity Mens 1500 Meters
=================================================================
Name Yr Team Time Pts
—————————————————————–
1 Austin Mendiola 12 George Washington 4:33.08 5
2 Albert james Linder 11 Southern 4:39.11 3
3 Jordon Barcinas 9 Southern 5:25.98 1
4 Teodoro Aricheta 9 George Washington 5:33.79 .790
4 Kyze Gozo 9 George Washington 5:33.79 .790
6 Neil Tirador 12 Southern 6:07.78
7 Kristian Evangelista 12 Southern 6:21.58
8 Julius Ingarian 9 George Washington 6:48.38
SCR Richard Celeste 12 Southern NT
SCR Joe Sekine 10 Southern NT
Varsity Womens 1500 Meters
=================================================================
Name Yr Team Time Pts
—————————————————————–
1 Sofia Lowe 10 George Washington 5:53.34 5
2 Ianthe Porras 11 Southern 6:01.23 3
3 Rachel Prado 9 George Washington 7:31.14 1
SCR Ravenne Vitug 9 George Washington NT
SCR Teresa Mafnas 9 George Washington NT
Varsity Mens 4×100 Relay
============================================================
Team Time Pts
————————————————————
1 Southern A 50.61 5
1) Ken Sekine 2) Nelson Ortega
3) Neil Tirador 4) Joseph Uncangco
5) Mandy Andrew 6) Tatian Grajo
2 George Washington A 53.87
1) Johnroy Perez 2) Teodoro Aricheta
3) Kyze Gozo 4) Troy Saure
5) Josiah Carlos
Varsity Womens 4×100 Relay
============================================================
Team Time Pts
————————————————————
1 George Washington A 57.78 5
1) Nicole Ericsson 2) Sofia Lowe
3) Janiko Gogue 4) Lian Nacianceno
DNS Southern A NT
1) Tiffany Demesa 2) Victoria San Nicolas
3) Brey Rosario 4) Ciera Torres
Varsity Mens 400 Meters
====================================================================
Name Yr Team Time H# Pts
——————————————————————–
1 Christian Gico 11 Southern 54.22 3 5
2 Rainier Porras 12 Southern 55.47 3 3
3 Austin Mendiola 12 George Washington 58.40 3 1
4 Ken Sekine 12 Southern 1:02.28 3
5 Kyze Gozo 9 George Washington 1:04.53 3
6 Troy Saure 12 George Washington 1:07.50 3
Varsity Womens 400 Meters
====================================================================
Name Yr Team Time H# Pts
——————————————————————–
1 Raquel Walker 11 George Washington 1:03.10 2 5
2 Nicole Ericsson 10 George Washington 1:09.51 2 3
3 Janiko Gogue 9 George Washington 1:11.28 2 1
4 Frezzia Edubalad 9 Southern 1:13.49 2
5 Bonita Dydasco 11 Southern 1:19.81 2
Varsity Mens 300m Hurdles
====================================================================
Name Yr Team Time H# Pts
——————————————————————–
1 Ryan Teologo 11 Southern 43.62 3 5
2 Tommy Borja 12 George Washington 43.67 3 3
3 Ethan Alegre 10 George Washington 46.62 3 1
4 Daniel Lanquin 9 Southern 48.55 3
5 Eric Alegre 10 George Washington 48.66 4
DNS Michael Topasna 10 Southern NT 4
Varsity Womens 300m Hurdles
====================================================================
Name Yr Team Time H# Pts
——————————————————————–
1 Nicole Ericsson 10 George Washington 1:00.67 2 5
2 Frezzia Edubalad 9 Southern 1:02.28 2 3
DNS Bonita Dydasco 11 Southern NT 2
Varsity Mens 800 Meters
=================================================================
Name Yr Team Time Pts
—————————————————————–
1 Rainier Porras 12 Southern 2:08.97 5
2 Albert james Linder 11 Southern 2:15.59 3
3 Austin Mendiola 12 George Washington 2:19.86 1
4 Kyze Gozo 9 George Washington 2:35.62
5 Teodoro Aricheta 9 George Washington 2:38.36
SCR Christian Gico 11 Southern NT
Varsity Womens 800 Meters
=================================================================
Name Yr Team Time Pts
—————————————————————–
1 Jeashalyn Fejeran 12 George Washington 2:38.02 5
2 Sofia Lowe 10 George Washington 2:48.44 3
3 Ianthe Porras 11 Southern 2:55.47 1
SCR Teresa Mafnas 9 George Washington NT
Varsity Mens 200 Meters
==========================================================================
Name Yr Team Time Wind H# Pts
————————————————————————–
1 Alex Dunn 11 George Washington 23.93 NWI 3 5
2 Ryan Teologo 11 Southern 24.35 NWI 3 3
3 Norbin Tiru 10 George Washington 24.90 NWI 3 1
4 Johnroy Perez 12 George Washington 27.69 NWI 3
DNS Tatian Grajo 11 Southern NT NWI 3
Varsity Womens 200 Meters
==========================================================================
Name Yr Team Time Wind H# Pts
————————————————————————–
1 Raquel Walker 11 George Washington 27.53 NWI 3 5
2 Ciera Torres 11 Southern 34.40 NWI 3 3
3 Lian Nacianceno 11 George Washington 34.57 NWI 3 1
4 Maria Lowe 11 George Washington 37.13 NWI 3
Varsity Mens 4×400 Relay
============================================================
Team Time Pts
————————————————————
1 Southern A 3:47.48 5
1) Rainier Porras 2) Richard Celeste
3) Ken Sekine 4) Albert james Linder
5) Nelson Ortega 6) Christian Gico
2 George Washington A 3:54.03
1) Austin Mendiola 2) Alex Dunn
3) Ethan Alegre 4) Tommy Borja
5) Kyze Gozo
3 George Washington B 5:00.00
1) Johnroy Perez 2) Teodoro Aricheta
3) Troy Saure
Varsity Womens 4×400 Relay
============================================================
Team Time Pts
————————————————————
1 George Washington A 4:29.16 5
1) Jeashalyn Fejeran 2) Raquel Walker
3) Nicole Ericsson 4) Janiko Gogue
2 Southern A 5:18.45
1) Ianthe Porras 2) Bonita Dydasco
3) Tiffany Demesa 4) Frezzia Edubalad
5) Ciera Torres
Varsity Mens High Jump
=================================================================
Name Yr Team Mark Pts
—————————————————————–
1 Ethan Alegre 10 George Washington 1.78m 5
2 Eric Alegre 10 George Washington 1.52m 3
3 Ken Sekine 12 Southern 1.37m 1
Varsity Womens High Jump
=================================================================
Name Yr Team Mark Pts
—————————————————————–
1 Janiko Gogue 9 George Washington 1.22m 5
Varsity Mens Javelin
=================================================================
Name Yr Team Mark Pts
—————————————————————–
1 Tommy Borja 12 George Washington 42.20m 5
2 Johnroy Perez 12 George Washington 30.08m 3
3 Cameron Calloway 9 Southern 28.46m 1
4 Tritain Roberts Southern 27.52m
5 Lono Brady 12 Southern 25.62m
6 Nathaniel Santos 9 George Washington 21.22m
7 Kristian Evangelista 12 Southern 21.10m
SCR Roquin Mesa 12 Southern ND
Varsity Womens Javelin
=================================================================
Name Yr Team Mark Pts
—————————————————————–
1 Maria Lowe 11 George Washington 18.66m 5
2 Victoria San Nicolas 11 Southern 15.24m 3
3 Justmin Lambatin 11 George Washington 12.96m 1
4 Brey Rosario 11 Southern 11.96m
SCR Raena Muna 9 George Washington ND
Varsity Mens Discus
=================================================================
Name Yr Team Mark Pts
—————————————————————–
1 Drake Taitano 10 George Washington 26.08m 5
2 Mandy Andrew 9 Southern 25.73m 3
3 Cameron Calloway 9 Southern 23.94m 1
4 Patrick Galimba 9 George Washington 22.39m
5 Joe Sekine 10 Southern 22.06m
SCR Elijah Mortera 10 George Washington ND
Varsity Womens Discus
=================================================================
Name Yr Team Mark Pts
—————————————————————–
1 Elizabeth Flisco 10 George Washington 21.12m 5
2 Tiffany Demesa 11 Southern 16.95m 3
3 Annika Iilau 9 George Washington 15.63m 1
4 Clarisse Prado 9 George Washington 14.63m
5 Ciera Torres 11 Southern 12.39m
Varsity Mens Shot Put
=================================================================
Name Yr Team Mark Pts
—————————————————————–
1 Tommy Borja 12 George Washington 11.12m 5
2 Lono Brady 12 Southern 10.90m 3
3 Cameron Calloway 9 Southern 10.63m 1
4 Drake Taitano 10 George Washington 10.05m
5 Josiah Carlos 9 George Washington 7.52m
6 Orian Palacios 12 Southern 5.90m
Varsity Womens Shot Put
=================================================================
Name Yr Team Mark Pts
—————————————————————–
1 Elizabeth Flisco 10 George Washington 7.41m 5
2 Victoria San Nicolas 11 Southern 6.99m 3
3 Taylor Dudkiewicz 10 George Washington 6.38m 1
4 Ajalyn Omelau 9 George Washington 5.97m
5 Brey Rosario 11 Southern 5.27m
Varsity Mens Long Jump
=======================================================================
Name Yr Team Mark Wind Pts
———————————————————————–
1 Eric Alegre 10 George Washington 5.28m NWI 5
2 Norbin Tiru 10 George Washington 5.14m NWI 3
3 Mandy Andrew 9 Southern 4.84m NWI 1
SCR Michael Topasna 10 Southern ND
SCR Tatian Grajo 11 Southern ND
Varsity Womens Long Jump
=======================================================================
Name Yr Team Mark Wind Pts
———————————————————————–
1 Jeashalyn Fejeran 12 George Washington 4.43m NWI 5
2 Lian Nacianceno 11 George Washington 3.49m NWI 3
3 Ianthe Porras 11 Southern 3.25m NWI 1
Varsity Mens Triple Jump
=======================================================================
Name Yr Team Mark Wind Pts
———————————————————————–
1 Ryan Teologo 11 Southern 12.24m NWI 5
2 Mandy Andrew 9 Southern 9.68m NWI 3
SCR Tatian Grajo 11 Southern ND
Varsity Womens Triple Jump
=======================================================================
Name Yr Team Mark Wind Pts
———————————————————————–
1 Jeashalyn Fejeran 12 George Washington 10.34m NWI 5
Varsity Team Scores (15 Events Scored)
==========================================================================
Team Pts Spr Dst Hrd Rel Thr Jmp Oth
————————————————————————–
1 George Washington 86 0 35 5 10 18 18 0
2 Southern 28 0 15 3 0 9 1 0
Varsity Team Scores (16 Events Scored)
==========================================================================
Team Pts Spr Dst Hrd Rel Thr Jmp Oth
————————————————————————–
1 Southern 73 0 36 8 10 9 10 0
2 George Washington 61 0 17 10 0 18 16 0
Okkodo vs. AOLG
Varsity Mens 3000 Meters
=================================================================
Name Yr Team Time Pts
—————————————————————–
1 Nathan Francis Abril 12 Father Duenas 10:12.15 5
2 Jeff Aggabao 9 Father Duenas 11:57.30 3
3 Joshua Manglona 10 Okkodo 12:32.40 1
4 Ronald Merfega 12 Okkodo 12:41.60
5 Tristan Magdalera 12 Father Duenas 12:44.96
6 Jim Mangligot 9 Okkodo 12:52.35
7 Francis Delapaz 10 Okkodo 13:13.51
8 Marc Malano 10 Okkodo 13:52.21
9 Rendo Facun 9 Okkodo 14:46.81
Varsity Womens 3000 Meters
=================================================================
Name Yr Team Time Pts
—————————————————————–
1 Nikki Del Castillo 12 Okkodo 13:08.87 5
2 Angelyn Sy 10 Academy of Our Lady 15:56.79 3
3 Julianne Ballon 9 Okkodo 17:22.76 1
SCR Samantha Uncangco 11 Academy of Our Lady NT
Varsity Mens 110m Hurdles
==========================================================================
Name Yr Team Time Wind H# Pts
————————————————————————–
1 Zachary Cejoco 11 Okkodo 18.13 NWI 1 5
2 John Olandez 9 Okkodo 19.72 NWI 1 3
3 Joshua Ballon 12 Okkodo 21.71 NWI 1 1
Varsity Womens 100m Hurdles
==========================================================================
Name Yr Team Time Wind H# Pts
————————————————————————–
1 Sammori Galves 10 Okkodo 20.68 NWI 2 5
2 Maurine Delapaz 9 Okkodo 22.59 NWI 2 3
Varsity Mens 100 Meters
==========================================================================
Name Yr Team Time Wind H# Pts
————————————————————————–
1 Stefan Taitano-Dalrym 12 Father Duenas 11.91 NWI 1 5
2 Bleu Perez 12 Father Duenas 12.03 NWI 1 3
3 John Mesias 10 Okkodo 12.13 NWI 1 1
4 Roy Taimanglo 10 Father Duenas 12.15 NWI 1
5 Angelo Cortez 10 Okkodo 13.36 NWI 1
6 John Jusi 11 Okkodo 13.55 NWI 1
Varsity Womens 100 Meters
==========================================================================
Name Yr Team Time Wind H# Pts
————————————————————————–
1 Celine Amparo 10 Okkodo 13.88 NWI 1 5
2 Jonelle Sayama 10 Academy of Our Lady 14.45 NWI 1 3
3 Eliana Koshiba-Panuel 10 Academy of Our Lady 14.50 NWI 1 1
4 Arisa Barcinas 10 Academy of Our Lady 15.18 NWI 1
5 Rozie Larcia 9 Okkodo 15.33 NWI 1
6 Rikka De Leon 9 Okkodo 15.42 NWI 1
Varsity Mens 1500 Meters
=================================================================
Name Yr Team Time Pts
—————————————————————–
1 Mark Yoshida 12 Okkodo 4:30.86 5
2 Jaden Pangelinan 12 Father Duenas 4:44.60 3
3 Athan Arizanga 9 Okkodo 4:50.59 1
4 Nathan Francis Abril 12 Father Duenas 4:56.91
5 Ryker Garcia 10 Okkodo 4:58.58
6 Brandon Flores 11 Father Duenas 4:59.76
7 Nicolas Delgado 9 Okkodo 5:01.49
8 Erwin Jr Fejeran 11 Father Duenas 5:09.09
9 Jeff Aggabao 9 Father Duenas 5:21.83
10 Ian Entilla 11 Okkodo 5:22.54
11 Joseph Munoz 11 Okkodo 5:25.51
12 Tristan Magdalera 12 Father Duenas 5:42.29
Varsity Womens 1500 Meters
=================================================================
Name Yr Team Time Pts
—————————————————————–
1 Nikki Del Castillo 12 Okkodo 5:54.45 5
2 Adrienne Edrosa 9 Okkodo 6:01.29 3
3 Abigail Cruz 9 Okkodo 6:04.07 1
4 Marchine Samuel 9 Okkodo 7:10.69
5 Angelyn Sy 10 Academy of Our Lady 7:13.97
SCR Meghan Chico 12 Academy of Our Lady NT
SCR Julianne Ballon 9 Okkodo NT
Varsity Mens 4×100 Relay
============================================================
Team Time Pts
————————————————————
1 Father Duenas A 46.50 5
1) Albert Johnston 2) Stefan Taitano-Dalrymp
3) Bleu Perez 4) Roy Taimanglo
2 Okkodo A 48.29
1) John Mesias 2) Joshua Malong
3) Dylan Aguon 4) Jaythaniel Cruz
3 Okkodo B 53.86
1) John Jusi 2) Liann Torres
3) Angelo Cortez 4) Alvin Yambao
Varsity Womens 4×100 Relay
============================================================
Team Time Pts
————————————————————
1 Okkodo A 57.24 5
1) Celine Amparo 2) Raisa Flores
3) Roey Panganiban 4) Rozie Larcia
5) Rikka De Leon
2 Academy of Our Lady of Guam A 59.37
1) Angelyn Sy 2) Eliana Koshiba-Panuelo
3) Arisa Barcinas 4) Samantha Uncangco
5) Jonelle Sayama
Varsity Mens 400 Meters
====================================================================
Name Yr Team Time H# Pts
——————————————————————–
1 Bleu Perez 12 Father Duenas 55.61 1 5
2 Richard Hale III 10 Okkodo 57.08 1 3
3 Liann Torres 10 Okkodo 58.35 1 1
4 Shayne Aricayos 12 Father Duenas 59.75 1
5 Dominic Salenga 12 Father Duenas 1:02.14 1
6 Javen Paloma 10 Okkodo 1:05.50 1
Varsity Womens 400 Meters
====================================================================
Name Yr Team Time H# Pts
——————————————————————–
1 Celine Amparo 10 Okkodo 1:03.38 1 5
2 Arisa Barcinas 10 Academy of Our Lady 1:10.10 1 3
Varsity Mens 300m Hurdles
====================================================================
Name Yr Team Time H# Pts
——————————————————————–
1 Arkel Rodriguez 10 Okkodo 46.97 1 5
2 Zachary Cejoco 11 Okkodo 47.14 1 3
3 John Olandez 9 Okkodo 48.21 1 1
DNS Jay Milan 11 Father Duenas NT 1
DNS Cyril Maravilla 10 Father Duenas NT 1
DNS Mark Natividad 10 Father Duenas NT 1
Varsity Womens 300m Hurdles
====================================================================
Name Yr Team Time H# Pts
——————————————————————–
1 Sammori Galves 10 Okkodo 56.58 1 5
2 Maurine Delapaz 9 Okkodo 59.20 1 3
Varsity Mens 800 Meters
=================================================================
Name Yr Team Time Pts
—————————————————————–
1 Mark Yoshida 12 Okkodo 2:10.39 5
2 Shayne Aricayos 12 Father Duenas 2:12.77 3
3 Athan Arizanga 9 Okkodo 2:16.07 1
4 Brandon Flores 11 Father Duenas 2:18.79
5 Ryker Garcia 10 Okkodo 2:18.94
6 Jaden Pangelinan 12 Father Duenas 2:20.73
Varsity Womens 800 Meters
=================================================================
Name Yr Team Time Pts
—————————————————————–
1 Abigail Cruz 9 Okkodo 2:55.77 5
2 Adrienne Edrosa 9 Okkodo 2:58.53 3
SCR Meghan Chico 12 Academy of Our Lady NT
SCR Samantha Uncangco 11 Academy of Our Lady NT
SCR Marchine Samuel 9 Okkodo NT
Varsity Mens 200 Meters
==========================================================================
Name Yr Team Time Wind H# Pts
————————————————————————–
1 Bleu Perez 12 Father Duenas 23.98 NWI 1 5
2 Stefan Taitano-Dalrym 12 Father Duenas 24.19 NWI 1 3
3 Roy Taimanglo 10 Father Duenas 24.60 NWI 1 1
4 John Mesias 10 Okkodo 25.09 NWI 1
5 Jaythaniel Cruz 10 Okkodo 25.70 NWI 1
6 Joshua Malong 9 Okkodo 25.84 NWI 1
Varsity Womens 200 Meters
==========================================================================
Name Yr Team Time Wind H# Pts
————————————————————————–
1 Eliana Koshiba-Panuel 10 Academy of Our Lady 29.73 NWI 1 5
2 Jonelle Sayama 10 Academy of Our Lady 29.89 NWI 1 3
3 Raisa Flores 9 Okkodo 30.75 NWI 1 1
4 Rikka De Leon 9 Okkodo 32.05 NWI 1
5 Jheanna Datuin 12 Okkodo 38.19 NWI 1
Varsity Mens 4×400 Relay
============================================================
Team Time Pts
————————————————————
1 Okkodo A 3:47.24 5
1) Mark Yoshida 2) Arkel Rodriguez
3) Vernave Gustilo 4) Richard Hale III
5) Dylan Aguon
2 Father Duenas A 3:53.40
1) Dean Estoy 2) Dominic Salenga
3) Jaden Pangelinan 4) Brandon Flores
5) Shayne Aricayos
Varsity Womens 4×400 Relay
============================================================
Team Time Pts
————————————————————
1 Okkodo A 4:41.04 5
1) Nikki Del Castillo 2) Celine Amparo
3) Maurine Delapaz 4) Sammori Galves
2 Academy of Our Lady of Guam A 4:52.61
1) Jonelle Sayama 2) Arisa Barcinas
3) Eliana Koshiba-Panuelo4) Samantha Uncangco
5) Angelyn Sy
DNS Okkodo B NT
1) Julianne Ballon 2) Abigail Cruz
3) Adrienne Edrosa 4) Rikka De Leon
Varsity Mens High Jump
=================================================================
Name Yr Team Mark Pts
—————————————————————–
1 Vernave Gustilo 10 Okkodo 1.57m 5
2 Albert Johnston 12 Father Duenas 1.57m 3
3 Richard Hale III 10 Okkodo 1.52m 1
Varsity Womens High Jump
=================================================================
Name Yr Team Mark Pts
—————————————————————–
1 Raisa Flores 9 Okkodo 1.22m 5
Varsity Mens Javelin
=================================================================
Name Yr Team Mark Pts
—————————————————————–
1 Andro Aserios 11 Father Duenas 31.18m 5
2 Nathaniel Villa Flore 11 Okkodo 31.00m 3
3 Paul Olandez 10 Okkodo 29.98m 1
4 Ryan Mercado 12 Okkodo 27.20m
5 Robert Manalo 10 Father Duenas 21.80m
6 Austin Petros 11 Father Duenas 20.26m
Varsity Womens Javelin
=================================================================
Name Yr Team Mark Pts
—————————————————————–
1 Frances De Leon 12 Okkodo 25.34m 5
2 Mary Jo Fernando 10 Okkodo 13.04m 3
3 Irish Oftana 9 Okkodo 10.74m 1
SCR Agatha Carpo 12 Okkodo ND
Varsity Mens Discus
=================================================================
Name Yr Team Mark Pts
—————————————————————–
1 Nathaniel Villa Flore 11 Okkodo 27.04m 5
2 Tristian Chiguina 9 Okkodo 26.71m 3
3 Jude Bautista 11 Father Duenas 20.42m 1
4 Joseph Pabunan 10 Father Duenas 18.73m
5 Lorenz Junio 9 Father Duenas 16.87m
SCR Joshua Miller 9 Okkodo ND
NLT Paul Olandez 10 Okkodo ND
Varsity Womens Discus
=================================================================
Name Yr Team Mark Pts
—————————————————————–
1 Irish Oftana 9 Okkodo 14.97m 5
2 Frances De Leon 12 Okkodo 13.81m 3
3 Mary Jo Fernando 10 Okkodo 11.47m 1
SCR Agatha Carpo 12 Okkodo ND
Varsity Mens Shot Put
=================================================================
Name Yr Team Mark Pts
—————————————————————–
1 Mark Yoshida 12 Okkodo 10.06m 5
2 Nicholas Espiritu 10 Okkodo 9.54m 3
3 Joseph Pabunan 10 Father Duenas 8.09m 1
4 Adam Perez Father Duenas 7.19m
SCR Joseph Aserios 12 Father Duenas ND
SCR Andro Aserios 11 Father Duenas ND
SCR Joshua Miller 9 Okkodo ND
Varsity Womens Shot Put
=================================================================
Name Yr Team Mark Pts
—————————————————————–
1 Amanda Cruz 11 Okkodo 8.24m 5
2 Frances De Leon 12 Okkodo 7.67m 3
3 Irish Oftana 9 Okkodo 5.86m 1
Varsity Mens Long Jump
=======================================================================
Name Yr Team Mark Wind Pts
———————————————————————–
1 Vernave Gustilo 10 Okkodo 5.46m NWI 5
2 Christian Acosta 11 Okkodo 5.20m NWI 3
3 Richard Hale III 10 Okkodo 5.17m NWI 1
4 Roy Taimanglo 10 Father Duenas 5.08m NWI
5 Ginga Ikeda 11 Father Duenas 4.29m NWI
SCR Robin Kim 10 Father Duenas ND
Varsity Womens Long Jump
=======================================================================
Name Yr Team Mark Wind Pts
———————————————————————–
1 Raisa Flores 9 Okkodo 3.95m NWI 5
2 Roey Panganiban 10 Okkodo 3.55m NWI 3
3 Maurine Delapaz 9 Okkodo 3.45m NWI 1
Varsity Mens Triple Jump
=======================================================================
Name Yr Team Mark Wind Pts
———————————————————————–
1 Christian Acosta 11 Okkodo 10.91m NWI 5
2 Vernave Gustilo 10 Okkodo 10.59m NWI 3
3 Ginga Ikeda 11 Father Duenas 9.44m NWI 1
4 John Olandez 9 Okkodo 8.38m NWI
5 Angelo Fajardo 10 Father Duenas 8.28m NWI
Varsity Womens Triple Jump
=======================================================================
Name Yr Team Mark Wind Pts
———————————————————————–
1 Roey Panganiban 10 Okkodo 8.02m NWI 5
Varsity Team Scores (16 Events Scored)
==========================================================================
Team Pts Spr Dst Hrd Rel Thr Jmp Oth
————————————————————————–
1 Okkodo 106 0 34 16 10 27 19 0
2 Academy of Our Lady of Gu 18 0 18 0 0 0 0 0
Varsity Team Scores (16 Events Scored)
==========================================================================
Team Pts Spr Dst Hrd Rel Thr Jmp Oth
————————————————————————–
1 Okkodo 84 0 18 18 5 20 23 0
2 Father Duenas 52 0 36 0 5 7 4 0
Guam High vs.Sanchez
Varsity Mens 3000 Meters
=================================================================
Name Yr Team Time Pts
—————————————————————–
1 Austy Hines 12 Guam 10:04.52 5
2 Andrew Baranda 10 Simon Sanchez 11:10.49 3
3 Florencio Gabriel 9 Simon Sanchez 11:30.59 1
4 William Sablan 9 Simon Sanchez 11:39.02
5 Malachy Stifel 9 Guam 11:44.27
6 Ward Bailey 9 Guam 11:48.35
7 Roland Ocampo 9 Simon Sanchez 12:05.40
8 Travis Aguon 9 Guam 12:28.26
9 Roybert Bautista 11 Simon Sanchez 12:56.84
10 Ronald Lindhardt 9 Guam 13:26.36
11 Jerrycoh Bondoc 9 Simon Sanchez 16:56.63
dns Raphael Quitana 10 Guam NT
Varsity Womens 3000 Meters
=================================================================
Name Yr Team Time Pts
—————————————————————–
1 Taloani Atoigue 10 Guam 12:38.38 5
2 Emma Martin 12 Guam 12:40.49 3
3 Marilea Torcelino 9 Simon Sanchez 14:07.39 1
4 Elayne Apol 10 Guam 14:12.07
5 Esther Loser 9 Guam 14:49.64
6 Serena Barasi 9 Simon Sanchez 14:51.30
7 Rowena Topacio 9 Simon Sanchez 14:51.94
8 Ryanne Thompson 9 Guam 15:03.38
9 Liezel Nunez 9 Simon Sanchez 15:47.65
10 Rosemarie Banzal 9 Simon Sanchez 16:12.09
Varsity Mens 110m Hurdles
==========================================================================
Name Yr Team Time Wind H# Pts
————————————————————————–
1 Zhivoco Smith 12 Guam 16.75 NWI 2 5
2 Charles Roque 11 Simon Sanchez 19.88 NWI 2 3
3 Ken Delfin 9 Simon Sanchez 20.62 NWI 2 1
4 Roland Millagracia 9 Simon Sanchez 21.63 NWI 2
SCR Caleb Sherrer 10 Guam NT NWI 2
Varsity Womens 100m Hurdles
==========================================================================
Name Yr Team Time Wind H# Pts
————————————————————————–
1 Christina Francisco 11 Guam 18.48 NWI 1 5
2 Ailea Bonto 9 Simon Sanchez 20.71 NWI 1 3
3 Adhara Balansay 9 Simon Sanchez 21.15 NWI 1 1
Varsity Mens 100 Meters
==========================================================================
Name Yr Team Time Wind H# Pts
————————————————————————–
1 Austin Cantrell 12 Guam 12.04 NWI 2 5
2 Keith Chauret 10 Guam 12.13 NWI 2 3
3 Zhivoco Smith 12 Guam 12.21 NWI 2 1
4 Wes Shiroma 12 Simon Sanchez 12.35 NWI 2
5 Ian Valencia 10 Simon Sanchez 12.89 NWI 2
6 Kevin Galendez 10 Simon Sanchez 13.05 NWI 2
Varsity Womens 100 Meters
==========================================================================
Name Yr Team Time Wind H# Pts
————————————————————————–
1 Bridgett Cantrell 10 Guam 13.95 NWI 2 5
2 Lianey De Leon Guerre 9 Simon Sanchez 14.15 NWI 2 3
3 Shaileen Espino 9 Simon Sanchez 14.68 NWI 2 1
4 Alexa Lasala 10 Guam 14.73 NWI 2
5 Amy Basagar 12 Simon Sanchez 15.04 NWI 2
6 Abigail Loser 9 Guam 15.82 NWI 2
Varsity Mens 1500 Meters
=================================================================
Name Yr Team Time Pts
—————————————————————–
1 Aaron Castro 9 Simon Sanchez 4:44.38 5
2 Wayne Owen 9 Guam 4:45.31 3
3 Evander De Guzman 10 Simon Sanchez 4:49.03 1
4 Zhacary Phillips 9 Guam 4:56.95
5 Andrew Baranda 10 Simon Sanchez 5:06.20
6 Kristian Cercado 10 Simon Sanchez 5:20.03
7 William Sablan 9 Simon Sanchez 5:20.85
8 Malachy Stifel 9 Guam 5:24.84
9 Ward Bailey 9 Guam 5:27.84
10 Jonathan Bondoc 10 Simon Sanchez 6:17.03
SCR Ronald Lindhardt 9 Guam NT
SCR Raphael Quitana 10 Guam NT
Varsity Womens 1500 Meters
=================================================================
Name Yr Team Time Pts
—————————————————————–
1 Emma Martin 12 Guam 5:51.73 5
2 Maegan Delfin 11 Simon Sanchez 6:30.75 3
3 Elayne Apol 10 Guam 6:31.13 1
4 Esther Loser 9 Guam 6:37.49
5 Ryanne Thompson 9 Guam 6:38.49
6 Serena Barasi 9 Simon Sanchez 6:41.23
7 Kelly Mondina 9 Simon Sanchez 6:53.28
8 Marilea Torcelino 9 Simon Sanchez 7:01.03
9 Rowena Topacio 9 Simon Sanchez 7:20.64
10 Rosemarie Banzal 9 Simon Sanchez 7:29.31
Varsity Mens 4×100 Relay
============================================================
Team Time Pts
————————————————————
1 Guam A 45.86 5
1) Austin Cantrell 2) Zhivoco Smith
3) Calvin Harmon 4) Keith Chauret
2 Simon Sanchez A 48.16
1) Kevin Galendez 2) Wes Shiroma
3) Ronald Cipriano 4) Ian Valencia
Varsity Womens 4×100 Relay
============================================================
Team Time Pts
————————————————————
1 Guam A 54.63 5
1) Christina Francisco 2) Bridgett Cantrell
3) Taloani Atoigue 4) Alexa Lasala
2 Simon Sanchez B 1:09.68
1) Chelsea Guiang 2) Camaganacan Shairah
3) Christina Cruz 4) Coleen Dizon
DNS Simon Sanchez B NT
1) Queenie Cadag 2) Stephanie Julao
3) Nica Padilla 4) Ednalyn Ebuen
DNS Guam B NT
1) Abigail Emmerling 2) Alyssa Ryan
3) Destiny Cole 4) Abigail Loser
Varsity Mens 400 Meters
====================================================================
Name Yr Team Time H# Pts
——————————————————————–
1 Austy Hines 12 Guam 55.40 2 5
2 Jordan Hunter 11 Guam 56.24 2 3
3 John Buan 10 Simon Sanchez 56.25 2 1
4 Nikko Capati 11 Simon Sanchez 56.65 2
5 Evander De Guzman 10 Simon Sanchez 57.09 2
DNS Douglas Grant 11 Guam NT 2
Varsity Womens 400 Meters
====================================================================
Name Yr Team Time H# Pts
——————————————————————–
1 Lianey De Leon Guerre 9 Simon Sanchez 1:06.24 1 5
2 Kelly Mondina 9 Simon Sanchez 1:20.74 1 3
DQ Jazel Manlangit 9 Simon Sanchez NT 1
DNS Alyssa Ryan 9 Guam NT 1
Varsity Mens 300m Hurdles
====================================================================
Name Yr Team Time H# Pts
——————————————————————–
1 Zhivoco Smith 12 Guam 43.67 2 5
2 Calvin Harmon 11 Guam 49.50 2 3
3 Charles Roque 11 Simon Sanchez 50.96 2 1
4 Jeremiah Veloria 9 Simon Sanchez 54.63 2
5 Ken Delfin 9 Simon Sanchez 55.86 2
DNS Caleb Sherrer 10 Guam NT 2
Varsity Womens 300m Hurdles
====================================================================
Name Yr Team Time H# Pts
——————————————————————–
1 Alexa Lasala 10 Guam 56.99 1 5
2 Ailea Bonto 9 Simon Sanchez 59.29 1 3
3 Adhara Balansay 9 Simon Sanchez 1:00.63 1 1
DNS Christina Francisco 11 Guam NT 1
Varsity Mens 800 Meters
=================================================================
Name Yr Team Time Pts
—————————————————————–
1 Aaron Castro 9 Simon Sanchez 2:12.94 5
2 Arthur Owen 11 Guam 2:13.83 3
3 Nikko Capati 11 Simon Sanchez 2:16.80 1
4 Wayne Owen 9 Guam 2:20.52
5 Zhacary Phillips 9 Guam 2:29.93
6 Kristian Cercado 10 Simon Sanchez 2:33.61
Varsity Womens 800 Meters
=================================================================
Name Yr Team Time Pts
—————————————————————–
1 Abigail Emmerling 10 Guam 2:52.61 5
2 Elayne Apol 10 Guam 2:59.91 3
3 Kelly Mondina 9 Simon Sanchez 3:13.43 1
4 Ryanne Thompson 9 Guam 3:14.16
SCR Maegan Delfin 11 Simon Sanchez NT
SCR Liezel Nunez 9 Simon Sanchez NT
Varsity Mens 200 Meters
==========================================================================
Name Yr Team Time Wind H# Pts
————————————————————————–
1 Keith Chauret 10 Guam 24.05 NWI 2 5
2 Wes Shiroma 12 Simon Sanchez 25.29 NWI 2 3
3 Daniel Clark 9 Guam 26.46 NWI 2 1
4 Allan Santos 9 Simon Sanchez 27.19 NWI 2
DNS Austin Cantrell 12 Guam NT NWI 2
DNS John Buan 10 Simon Sanchez NT NWI 2
Varsity Womens 200 Meters
==========================================================================
Name Yr Team Time Wind H# Pts
————————————————————————–
1 Bridgett Cantrell 10 Guam 29.41 NWI 2 5
2 Alexa Lasala 10 Guam 30.65 NWI 2 3
3 Shaileen Espino 9 Simon Sanchez 30.75 NWI 2 1
4 Destiny Cole 9 Guam 33.32 NWI 2
5 Kheila Ocampo 9 Simon Sanchez 35.00 NWI 2
6 Jazel Manlangit 9 Simon Sanchez 35.71 NWI 2
Varsity Mens 4×400 Relay
============================================================
Team Time Pts
————————————————————
1 Simon Sanchez A 3:52.80 5
1) Aaron Castro 2) Evander De Guzman
3) Nikko Capati 4) Anthony Castro
Varsity Womens 4×400 Relay
============================================================
Team Time Pts
————————————————————
1 Guam A 5:00.05 5
1) Emma Martin 2) Christina Francisco
3) Bridgett Cantrell 4) Taloani Atoigue
2 Simon Sanchez A 5:23.52
1) Lianna Urbino 2) Maegan Delfin
3) Adhara Balansay 4) Kelly Mondina
3 Simon Sanchez B 5:36.31
1) Ailea Bonto 2) Queenie Cadag
3) Liezel Nunez 4) Nica Padilla
Varsity Mens High Jump
=================================================================
Name Yr Team Mark Pts
—————————————————————–
1 Aaron Castro 9 Simon Sanchez 1.68m 5
2 Calvin Harmon 11 Guam 1.63m 3
3 Anthony Castro 9 Simon Sanchez 1.63m 1
dns John Obra 9 Simon Sanchez NH
Varsity Womens High Jump
=================================================================
Name Yr Team Mark Pts
—————————————————————–
1 Alyssa Ryan 9 Guam 1.37m 5
2 Shaileen Espino 9 Simon Sanchez 1.32m 3
3 Adhara Balansay 9 Simon Sanchez 1.22m 1
4 Kheila Ocampo 9 Simon Sanchez 1.14m
Varsity Mens Javelin
=================================================================
Name Yr Team Mark Pts
—————————————————————–
1 Lordan Aguon Guam 39.26m 5
2 Raphael Quitana 10 Guam 29.74m 3
3 Edmer Aguas 12 Simon Sanchez 29.24m 1
4 Kyle Navarrete 9 Simon Sanchez 29.02m
5 Allan Santos 9 Simon Sanchez 27.30m
SCR Adrian Nacino 11 Simon Sanchez ND
Varsity Womens Javelin
=================================================================
Name Yr Team Mark Pts
—————————————————————–
1 Lianna Urbino 12 Simon Sanchez 29.80m 5
2 Amy Basagar 12 Simon Sanchez 27.42m 3
3 Kimberly Guiang 10 Simon Sanchez 18.36m 1
4 Keri Brooks 12 Guam 15.36m
Varsity Mens Discus
=================================================================
Name Yr Team Mark Pts
—————————————————————–
1 Adrian Nacino 11 Simon Sanchez 33.42m 5
2 Lordan Aguon Guam 33.06m 3
3 Edmer Aguas 12 Simon Sanchez 28.71m 1
4 Travis Aguon 9 Guam 25.56m
5 Raymond Cruz 10 Simon Sanchez 22.48m
6 Harley Owen Guam 15.65m
Varsity Womens Discus
=================================================================
Name Yr Team Mark Pts
—————————————————————–
1 Amy Basagar 12 Simon Sanchez 22.38m 5
2 Keri Brooks 12 Guam 20.45m 3
3 Lianna Urbino 12 Simon Sanchez 20.21m 1
4 Jazel Manlangit 9 Simon Sanchez 18.64m
Varsity Mens Shot Put
=================================================================
Name Yr Team Mark Pts
—————————————————————–
1 Adrian Nacino 11 Simon Sanchez 11.77m 5
2 John Buan 10 Simon Sanchez 9.65m 3
3 Kyle Navarrete 9 Simon Sanchez 9.36m 1
Varsity Womens Shot Put
=================================================================
Name Yr Team Mark Pts
—————————————————————–
1 Keri Brooks 12 Guam 7.27m 5
2 Stephanie Julao 9 Simon Sanchez 6.98m 3
3 Elayne Apol 10 Guam 6.13m 1
4 Kimberly Guiang 10 Simon Sanchez 5.89m
5 Jazel Manlangit 9 Simon Sanchez 5.79m
Varsity Mens Long Jump
=======================================================================
Name Yr Team Mark Wind Pts
———————————————————————–
1 Calvin Harmon 11 Guam 5.28m NWI 5
2 Anthony Castro 9 Simon Sanchez 5.27m NWI 3
3 Daniel Clark 9 Guam 5.06m NWI 1
4 Allan Santos 9 Simon Sanchez 4.56m NWI
SCR John Obra 9 Simon Sanchez ND
Varsity Womens Long Jump
=======================================================================
Name Yr Team Mark Wind Pts
———————————————————————–
1 Abigail Emmerling 10 Guam 4.08m NWI 5
2 Shaileen Espino 9 Simon Sanchez 4.01m NWI 3
3 Ednalyn Ebuen 9 Simon Sanchez 3.44m NWI 1
4 Lianey De Leon Guerre 9 Simon Sanchez 3.18m NWI
5 Aisha Melendez 9 Guam 2.75m NWI
SCR Destiny Cole 9 Guam ND
Varsity Mens Triple Jump
=======================================================================
Name Yr Team Mark Wind Pts
———————————————————————–
1 Lordan Aguon Guam 10.80m NWI 5
2 Daniel Clark 9 Guam 10.01m NWI 3
3 Gabriel De Luna 10 Simon Sanchez 9.94m NWI 1
SCR Anthony Castro 9 Simon Sanchez ND
SCR John Obra 9 Simon Sanchez ND
Varsity Womens Triple Jump
=======================================================================
Name Yr Team Mark Wind Pts
———————————————————————–
1 Abigail Emmerling 10 Guam 8.15m NWI 5
2 Lianna Urbino 12 Simon Sanchez 7.28m NWI 3
3 Aisha Melendez 9 Guam 7.09m NWI 1
4 Ednalyn Ebuen 9 Simon Sanchez 6.67m NWI
5 Kheila Ocampo 9 Simon Sanchez 6.37m NWI
Varsity Team Scores (16 Events Scored)
==========================================================================
Team Pts Spr Dst Hrd Rel Thr Jmp Oth
————————————————————————–
1 Guam 80 0 35 10 10 9 16 0
2 Simon Sanchez 55 0 18 8 0 18 11 0
Varsity Team Scores (16 Events Scored)
==========================================================================
Team Pts Spr Dst Hrd Rel Thr Jmp Oth
————————————————————————–
1 Guam 80 0 34 13 5 11 17 0
2 Simon Sanchez 56 0 20 5 5 16 10 0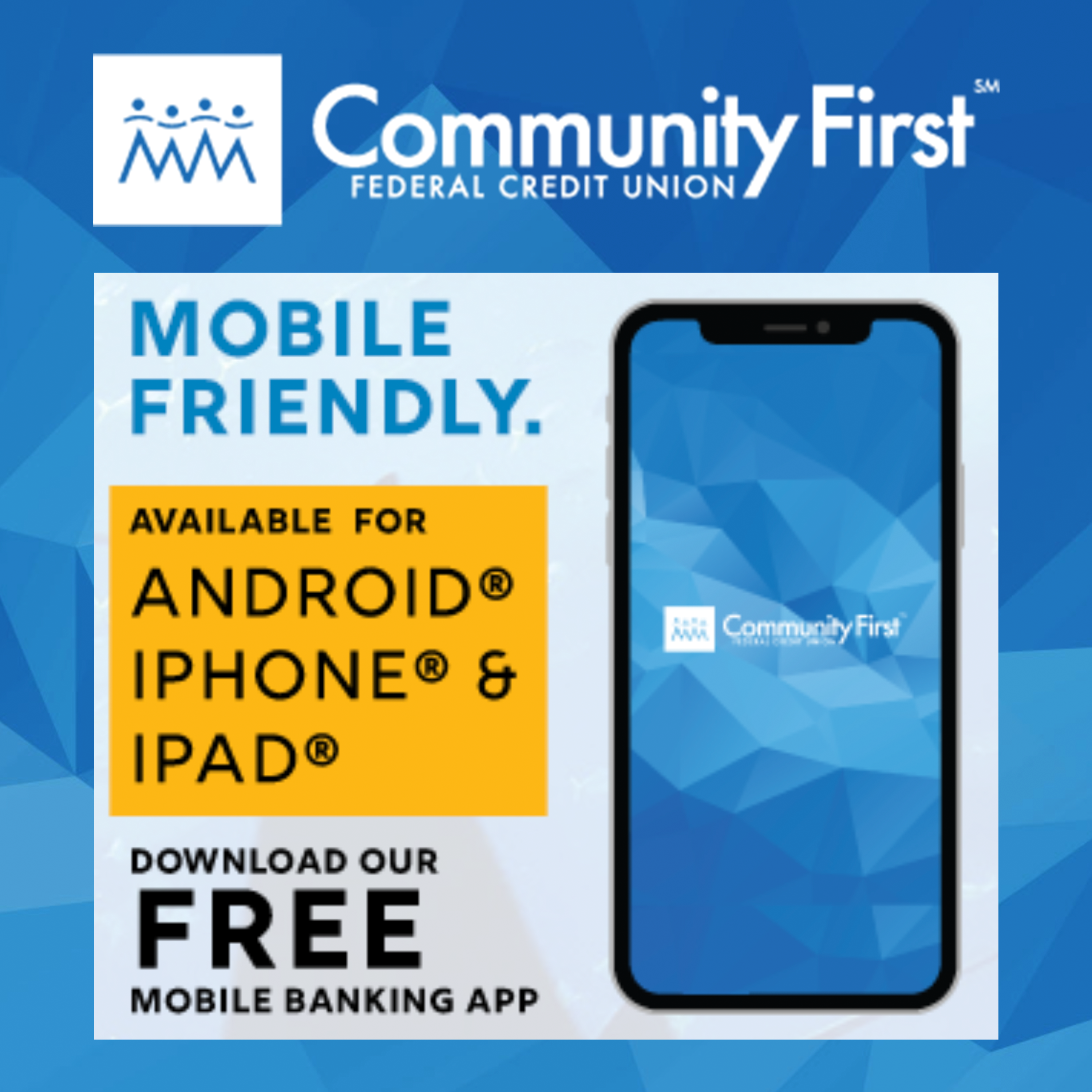 GPS Sports Calendar
SU

MO

TU

WE

TH

FR

SA
Events for November
1st
04:30 PM - 08:00 PM
JFK
05:30 PM - 08:00 PM
Various
05:30 PM - 08:00 PM
Various
Events for December
2nd
09:00 AM - 05:00 PM
FD Phoenix Center
10:00 AM - 03:00 PM
Various
10:00 AM - 04:00 PM
Various
Events for December
3rd
06:00 AM - 08:00 AM
Hilton Hotel
Events for December
4th
04:15 PM - 06:30 PM
Various
04:30 PM - 08:00 PM
GW Field
05:00 PM - 07:00 PM
Okkodo
Events for December
5th
04:00 PM - 06:00 PM
Various
05:00 PM - 08:00 PM
Various
06:00 PM - 08:00 PM
TBA
Events for December
5th
No Events
Events for December
7th
04:00 PM - 06:00 PM
Various
04:15 PM - 06:30 PM
TBA
Events for December
8th
05:00 PM - 08:00 PM
Various
Events for December
9th
Events for December
10th
05:00 AM - 09:00 AM
Skinner's Plaza, Hagatna
09:00 AM - 05:00 PM
UOG Field
Events for December
11th
04:00 PM - 06:00 PM
Father Duenas
04:15 PM - 06:30 PM
Various
Events for December
12th
04:00 PM - 06:00 PM
Various
05:00 PM - 08:00 PM
Various
Events for December
12th
No Events
Events for December
14th
04:00 PM - 06:00 PM
Various
04:15 PM - 08:00 PM
TBA
Events for December
15th
05:00 PM - 08:00 PM
Various
05:30 PM - 09:00 PM
TBA
Events for December
16th
08:00 AM - 04:00 PM
10:00 AM - 03:00 PM
Various
10:00 AM - 04:00 PM
Various
Events for December
16th
No Events
Events for December
18th
04:30 PM - 06:00 PM
Harvest Christian Academy
Events for December
19th
04:00 PM - 06:00 PM
Various
05:00 PM - 08:00 PM
Various
Events for December
19th
No Events
Events for December
21st
04:00 PM - 06:00 PM
TBA
Events for December
22nd
05:00 PM - 08:00 PM
Various
Events for December
23rd
10:00 AM - 04:00 PM
Various
04:00 PM - 10:00 PM
Okkodo
Events for December
23rd
No Events
Events for December
24th
No Events
Events for December
25th
No Events
Events for December
27th
05:30 PM - 07:00 PM
TBA
Events for December
27th
No Events
Events for December
29th
05:30 PM - 09:00 PM
TBA
Events for December
29th
No Events
31

1

2

3

4

5

6
Events for December
30th
No Events